Hosting providers are a dime a dozen these days, but not all of them are good enough to be known worldwide. It takes sweat and tears for a WordPress hosting company, such as A2 Hosting and Bluehost, to make it to the top, and once they do, deciding which one is best for your needs can be challenging, which is why guides like this A2 Hosting vs Bluehost comparison exist. So, if you're trying to choose the right hosting provider for your next project, this Bluehost vs A2 Hosting comparison will be right up your alley.
Without further ado, here are the main differences and similarities between the hosting giants Bluehost and A2 Hosting!
A2 Hosting vs Bluehost: Verdict
Although Bluehost is better on paper, we believe that A2 Hosting is the overall winner thanks to its phenomenal customer support, reasonable prices, and fast servers (especially when using Turbo). Still, if you're looking for an affordable solution that will allow you to get started without breaking the bank, then Bluehost is a solid option to consider.
Why You Should Choose A2 Hosting
Great customer support
Servers in every continent
Turbo features that make your site 20x faster
Easy to use website builder
Why You Should Choose Bluehost
More affordable short term
Fast servers and excellent uptime
$100 in marketing credit with every plan
Easy to use with flexible pricing
A2 Hosting vs Bluehost

www.a2hosting.com
A2 Hosting
Pricing: from $2.99/month
Payment options: PayPal
Money-back: 30 days
Free domain: No
Space: 100 GB
Control panel: cPanel + SSH access
Migration: Free site migration by experts
Bandwidth: Unlimited
MySQL Databases: 5
Websites: 1
Server: Apache (or LiteSpeed)
Email accounts: Unlimited
Subdomains: Unlimited
Server locations: USA, UK, Canada, France, Australia
Trustpilot score: 3,8/5
Support: Live chat & tickets
Visit A2 Hosting »


www.bluehost.com
BlueHost
Pricing: from $3.95/month
Payment options: PayPal, Cards, Checks (US) Money orders
Money-back: 30 days
Free domain: Yes (1 year)
Space: 50 GB
Control panel: cPanel
Migration: Using their WordPress plugin
Bandwidth: Unlimited
MySQL Databases: 20
Websites: 1
Server: Nginx
Email accounts: 5
Subdomains: 25
Server locations: Utah USA
Trustpilot score: 2,5/5
Support: Live chat, phone & tickets
Visit Bluehost »
1. A2 Hosting vs Bluehost: Interface and ease of use
Both A2 Hosting and Bluehost provide cPanel with their shared hosting plans. cPanel is pretty easy to use, and it features a one-click installer so that you can install different apps and content management systems, such as WordPress and Joomla, effortlessly. Both hosts also provide easy-to-use CDNs to ensure that your site loads fast no matter where your users are. A2 Hosting has recently introduced its own drag and drop website builder, which is aptly SiteBuilder. Although SiteBuilder is pretty easy to use and has plenty of templates, it's still no match for WordPress and its builders.
As there's no real difference between the two, we're calling it a tie.
A2 Hosting vs Bluehost – Winner: Draw
2. A2 Hosting vs Bluehost: Features
Both Bluehost and A2 Hosting provide all the bells and whistles you'd need to manage your website efficiently. Of course, the feature set you're going to get will depend on the plan you choose, but for shared hosting, all hosts provide pretty much the same features.
A2 Hosting
A2 Hosting's Lite shared hosting plan includes several features, including:
1 Website
5 Databases
25 Email Accounts
Unlimited SSD Storage and Transfers
cPanel Control Panel
SSL certificate
The more you pay, the more (and better) features you get. For example, for higher plans, you'll get more websites, databases, storage, and email accounts. A2 Hosting's highest plan, Turbo, includes – hey, surprise! – Turbo, which is a speed optimization and cashing feature designed to make your site blazing fast (up to 20x faster, as the company claims). Well, Turbo does seem too good to be true, but it actually works according to our own tests.
Bluehost
Bluehost is also generous when it comes to features, as their basic shared hosting plan includes:
1 Website
50 GB SSD Storage
Unmetered Bandwidth
SSL certificate
Standard Performance
Again, this is a pay-to-play game, so if you want to get the latest and highest features, you ought to check Bluehost's higher plans. Other than the plan-specific features detailed above, Bluehost also provides some extra functionalities no matter which package you choose. These functionalities include an integrated domain manager, resource protection, and $100 of marketing credits that can be used to promote your website and kickstart your journey.
Although the hosts' offerings are pretty similar, A2 Hosting has higher limits and a bit better features for their basic plan. Besides, they have an exceptional anytime money-back guarantee in place, which means that you needn't fret over not liking the service. That's why they win this round in the A2 Hosting vs Bluehost debate.
A2 Hosting vs Bluehost – Winner: A2 Hosting
3. Bluehost vs A2 Hosting: Speed and uptime
Internet users have a really short attention span, so you're going to lose a lot of visitors if your site takes too long to load. That's why speed and performance should be on the top of your checklist when picking the right hosting provider for you. Our performance tests evaluate different aspects, such as speed, transfer speed, and page loading time.
To compare A2 Hosting and Bluehost in terms of speed and performance, we set up one simple WordPress site on each of those hosts and ran a speed test using Pingdom. We also added some dummy content and uploaded a couple of images to mimic a real website.
A2 Hosting
Over the years, A2 Hosting has set a new standard when it comes to speed and load time. That's mainly due to their great infrastructure and the fact that they have servers scattered all around the world, in every single continent. Their record when it comes to uptime is also as clean as whistle, as their average uptime in January 2020 was 99.99%, which is pretty much as good as they get.
As for our tests, the site we created took 1.28 seconds to load when tested from New York City, which is better than 84% of all tested sites. As for our Load Impact test, A2 Hosting did well overall, but there were a few dips in performance as the load increased.
Bluehost
Bluehost also doesn't disappoint when it comes to speed and uptime. The company has a remarkable track record when it comes to uptime as it has been consistently achieving99.99%, which is well above the industry's average of 99.94%.
According to our Pingdom test, our Bluehost website took 689ms when loaded from New York City, which is better than A2 Hosting as well as 94% of all tested sites. Bluehost was also able to handle heavy traffic load just fine. The number of live visitors didn't have any negative impact whatsoever.
A2 Hosting vs Bluehost – Winner: Bluehost (Unless you use Turbo servers from A2 Hosting)
4. A2 Hosting vs Bluehost: Pricing
Bluehost and A2 Hosting are among the most affordable hosting services out there, making both of them suitable for beginners who don't want to break the bank while learning how to build their first sites.
A2 Hosting
A2 Hosting offers three shared hosting plans, which are Lite, Swift, and Turbo.
Lite is the basic plan. It costs $2.96 per month (if paid triennially) and includes a single website, unlimited storage and transfers, a free SSL certificate, and site migration.
Swift, which is the most popular plan, costs $3.7 per month (again, if paid triennially) and includes unlimited websites and email accounts as well as automatic backups.
Turbo starts at $7.03 per month and has everything Swift has to offer along with Turbo features, which should make your site load 20x faster.
A2 Hosting also has different VPS and dedicated server plans, but those are aimed at power users who don't mind dealing with command lines. What makes A2 Hosting special is the fact that they have any time money-back guarantee, which should give you some peace of mind if you choose to go with this hosting provider. A2 Hosting accepts all major payment options, such as Visa, Mastercard, American Express, as well as PayPal and net banking, and you can pay in your local currency if you don't feel comfortable paying in USD.
Bluehost
Bluehost offers four shared hosting plans: Basic, Plus, Choice Plus, and Pro. The prices we're showing below are for the first term only.
Basic costs $3.95 per month and includes one website, 50 GB of SSD storage, one free domain, and a free SSL certificate. Unfortunately, domain privacy isn't included.
Plus costs $5.95 and offers unlimited everything, including domains, subdomains, and parked domains.
Choice Plus offers everything in Plus along with Site Backup – CodeGuard Basic and domain privacy, and it costs $6.95 per month.
Finally, Pro costs $13.95 per month and adds the benefit of a dedicated IP and 2 Spam Experts instead of one.
All of Bluehost's plans include $100 of marketing credit, which can come in handy when you're just starting out and need to get your website known. Just like A2 Hosting, Bluehost also accepts all major payment methods, including credit card, PayPal, and online banking. Unfortunately, Bluehost's money-back guarantee is limited to 30 days. Although A2 Hosting's plan may seem more affordable at first sight, you need to keep in mind that those prices apply only when you pay for 36 months in advance.
Overall, Bluehost's plans are more affordable and, therefore, more suitable for newbies. A2 Hosting's Anytime Money Back Guarantee is pretty solid though, and it shows how much trust the company has in its services, so we have another tie here.
A2 Hosting vs Bluehost – Winner: A2 Hosting
5. A2 Hosting vs Bluehost: Support
Setting up a new site can be pretty frustrating, especially if you're a beginner in this field. That's why you don't want to be left alone when you need help, and that's why you need a good support team by your side throughout the process. So, do Bluehost and A2 Hosting live to their hype when it comes to customer support?
A2 Hosting
Should an issue arise, you can contact A2 Hosting via live chat, phone, or email. The support team is available 24/7 to answer your questions and respond to your queries. A2Hosting also has a comprehensive knowledge base that's full of resources and guides that you can follow to solve common issues. The support agent we contacted to test this aspect was pretty knowledgeable and friendly, which made the experience satisfying.
Bluehost
Bluehost also has a great knowledge base in place so that you can look for solutions yourself before contacting a support agent. Other than that, you can contact Bluehost via phone or live chat. Unfortunately, the company removed email support, which can prove to be troublesome if you can't get ahold of a support agent via chat or phone. Although we had a great support experience when we contacted Bluehost to solve a hypothetical issue we had, some users have reported a subpar experience with the host's support team, so it's somehow a mixed bag.
A2 Hosting vs Bluehost – Winner: A2 Hosting
6. A2 Hosting vs Bluehost: User reviews
As a final step in our A2 Hosting vs Bluehost comparison, we took a look at what users around the net say about each of those services.
On TrustPilot, A2 Hosting has a solid 4-star rating (913 reviews) while Bluehost has 1.5 stars (346 reviews).
On BBB, A2 Hosting has an average of 4.5 stars (194 reviews). Bluehost, on the other hand, is part of the Endurance International Group, which has a 1-star rating on BBB.org.
A2 Hosting is the clear winner here, which says a lot about what you can expect when dealing with either of those hosting providers.
A2 Hosting vs Bluehost – Winner: A2 Hosting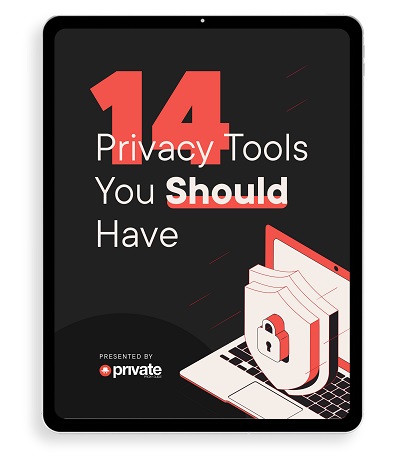 Learn how to stay safe online in this free 34-page eBook.