With the rise of technology and our ever-increasing dependence on our smartphones, it's no surprise that cyber threats are on the rise as well.
From viruses to phishing scams and everything in between, the dangers of the online world can be overwhelming. That is why having a reliable and efficient antivirus app on your Android device is a must.
In this article, we've done the research and put together a list of the top Android antivirus apps to keep your device and personal information secure.
We will be taking a closer look at each one, highlighting their standout features, and comparing them to help you make the best choice for your needs.
Whether you're looking for a basic app to simply keep your phone free of viruses or a more robust solution with added features, we've got you covered.
2. Best Android antivirus apps in October 2023
| | | | | | |
| --- | --- | --- | --- | --- | --- |
| Antivirus | Real-time protection | Battery Optimization | Call and SMS Filter | Web Protection | Anti-Phishing |
| Bitdefender Mobile Security | Yes | Yes | Yes | Yes | Yes |
| Norton Mobile Security | Yes | No | Yes | Yes | Yes |
| AVG Antivirus | Yes | Yes | No | Yes | Yes |
| Kaspersky Internet Security | Yes | Yes | No | Yes | Yes |
| ESET Antivirus | Yes | No | No | Yes | Yes |
| Avira Antivirus Security | Yes | No | No | Yes | Yes |
| TotalAV Android | Yes | Yes | No | Yes | Yes |
| Panda Dome | Yes | No | No | Yes | Yes |
| McAfee Mobile | Yes | No | Yes | Yes | Yes |
| Malwarebytes for Android | Yes | No | Yes | Yes | Yes |
Bitdefender is one of the trusted names when it comes to enterprise and endpoint security. Therefore, it is no surprise that Bitdefender Mobile Security for Android remains one of the best Android antivirus options in 2023. This package from Bitdefender brings almost everything you need to keep your Android smartphone free from potential threats, including malware, phishing, scams, theft, etc.
It is also optimized to ensure that your smartphone's overall battery life is not compromised. In addition to standard features on the protection front, such as malware scanners, web protection, scam alert, and anti-theft, Bitdefender Mobile Security for Android brings extra options.
For instance, the Autopilot feature ensures that your Android device gets real-time protection. Similarly, the dedicated Battery & Performance Saver will offer the most sustainable battery life. You can also use the App Lock, Account Privacy, VPN, etc. If you are anxious about losing your phone and compromising the data you have inside, these features can help you stay sane.
Pros
It offers maximum security and performance
Lightweight design with minimal footprint
It packs a great collection of features
Cons
Lacks remote control options
Norton is another brand that you cannot ignore in the security sector. It has also come up with a dedicated security solution for Android: Norton Mobile Security for Android. It is undoubtedly one of the best options you have. Compared to other apps in the category, this Android security suite brings in more of a balanced set of features.
You get several features to protect your online security, including better WiFi protection on the go. Norton also ensures your system is protected from online scams and phishing attempts. You can also access a device security report every 30 days to know how secure your device/activities have been.
The malware protection options and app advisors available within the Norton Mobile Security package have performed well in most scenarios. It is also significant that you get SMS security to stay away from scams and fraudulent marketing campaigns. So, the protection you get from Norton Mobile Security is not limited to threats that originate on the internet.
Pros
You get a balanced range of features
Additional features for local protection
Interactive and actionable data
Cons
It does not offer a VPN service
You should consider getting the AVG Antivirus for Android if you are looking for a reliable yet inexpensive way to protect your Android smartphone from malware and other threats. You can download this app without worries and avoid viruses, spyware, phishing, account hijacking, etc. It also offers all-day protection for your device.
Amazingly, AVG offers significant features from this package free of cost. So, you do not have to spend anything to know whether your Android is infected. On the other hand, you can start paying for extra features only when you need them. Rest assured, when you go for the full plan, AVG Antivirus for Android is capable of features like anti-theft, anti-phishing, and anti-malware protection.
You also get tailored features that improve your everyday digital interactions. For instance, before you get involved in an activity with sensitive data, AVG Antivirus for Android will check the router password and other issues. In addition, if you combine the Android app with other apps from AVG, you can establish a continuous line of control for your family.
Pros
Most features are available for free
Tailored advanced features offered
A scalable yet compact design
Cons
No VPN included in the package
An interesting thing about Android security options from Kaspersky is that you can choose one of the suitable plans for your needs. For instance, if you want to get started, you should go with Kaspersky Internet Security for Android. This app will provide you with a basic level of features, including anti-phishing, anti-theft, and anti-spam protection.
You also get useful features like app lock, call filter, and the home WiFi monitor. It also comes in handy when managing multiple passwords across Android smartphones or tablets. More importantly, people love how practical the anti-theft service from Kaspersky is. You get advanced tracking options along with accurate remote control.
Of course, there are a few improvements that you can expect in the basic app. But the good thing is that you can upgrade to the Total Security suite for Android for those features. So, in the long run, you get a scalable Android security suite for life. But, more importantly, unless you want a specific feature, you can stay basic and keep the stress on your device as minimal as possible.
Pros
Provides all the essential features
Incredibly accurate anti-theft options
Home WiFi monitor and password manager
Cons
It could have added performance boosters
You might have seen ESET Antivirus for Android being recommended by many professionals. It is no surprise that the company remains on top of the market after all these years. As for the Android antivirus app, you can choose between the free and paid versions. As you can guess, essential antivirus protection and activity log are available on the free version.
But you can go a step further and upgrade to the premium version for features like app lock, anti-phishing, scheduled scanning, network inspector, security audit, payment protection, and proactive anti-theft. As you can see, all these features are impressive in that your digital life gets better protection. It is also remarkable that ESET Antivirus for Android does not cost as much as its competitors.
Therefore, if you are looking for comprehensive protection for your Android smartphone, you can be confident about ESET Antivirus for Android. Even if you stick to the free version, you can expect significant features to protect your smartphone.
Pros
A completely free version is available
Comprehensive protection for your Android
Inexpensive and straightforward plans
Cons
It does not have system control options
As you can guess from the name, Avira Antivirus Security for Android comes from Avira, one of the pioneers in antivirus protection. So, you can believe this app when it says it can protect your Android device from an incredible variety of threats, including spyware, tracking, and phishing. In addition, the proactive nature of the antivirus program extends the feature-set for the maximum level of protection.
You do not have to worry about most threats and obstacles you may encounter while using an Android smartphone. For instance, you can use the Avira Antivirus app to free up space and memory on the device. Similarly, utilities like App Lock and Camera Protection are great when you want better reassurance in terms of privacy.
Therefore, if you need an Android antivirus that optimizes your device for maximum performance and privacy, you should consider Avira Antivirus Security for Android. Conveniently, the app does not consume a lot of system resources, which is a relief. However, considering the focus is on privacy, you may need a fail-safe scenario for anti-theft and device management features.
Pros
Packed with powerful utilities
It offers a standard free version
Performance optimization features
Cons
Some features demand an upgrade
TotalAV Android Antivirus is a part of the On-the-Go Protection suite from the company. As you may know, TotalAV is another trusted brand that offers security products for platforms like Windows, Mac, and iOS. So, there are some expectations we have from the app. For the most part, the TotalAV app for Android meets all these expectations, ensuring the best level of security and privacy.
Compared to the other Android antivirus programs we have tested, TotalAV Android Antivirus brings a balanced approach. For instance, you get powerful features like real-time scanning, website blocking, RAM optimization, and anonymous browsing. In addition, the built-in VPN comes in handy more often than you think. We also loved the presence of features like WebShield.
As you can expect, TotalAV Android Antivirus does not take a toll on your Android smartphone. You can keep using the app without worrying about system slowdown or battery drain. This antivirus app will help you get rid of problematic apps and make your Android smartphone faster.
Pros
Offers a balanced set of features
Includes performance optimization
Built-in VPN for privacy and anonymity
Cons
It lacks on the anti-theft front
Panda Dome for Android combines two things you need to stay safe in today's digital world: antivirus and a VPN. And you can get both these features without affecting the overall performance of your smartphone or tablet PC. For instance, the app protects from common threats like viruses, malware, and ransomware. Rest assured; Panda Antivirus uses a well-updated database for malware definitions.
So, the next time you hear about possible ransomware affecting Android devices, you do not have to worry. Similarly, features like real-time antivirus protection and on-demand scans are impressive from a security standpoint. You can also choose between different plans based on features. For instance, the Panda Dome app brings features like a call blocker, app lock, motion alert, remote alarm, and Android Wear support.
As you can see, Panda Dome for Android focuses on providing you with better features and control. You can use these features to protect your entire Android ecosystem, including the smartwatch or other wearable devices. In addition, when provided the necessary permissions, Panda Dome will act as a firewall that malware threats cannot easily pass.
Pros
It protects the entire Android ecosystem
Powerful features for remote access
Multiple plans to choose from
Cons
It can be a little complex for beginners
As you can guess from the name, McAfee Mobile Security is not a dedicated antivirus program for Android. Instead, it is part of the mobile security plan available for Android and iOS. Regardless, McAfee has done an incredible job offering a great set of features for both platforms. For instance, you can use the built-in VPN to stay secure while using public WiFi connections.
Similarly, the dedicated breach detection plan is a life-saver for most people. You can use up to 10 addresses that will be actively monitored throughout the time. So you will be one of the first to know whenever there is a breach. So it is not surprising that the McAfee Mobile Security app can be a central space to understand how secure your online life is.
We also loved some additional features like the identity monitoring suite and safe browsing environments. Both are great when you are dealing with confidential information. Last but not least, McAfee offers multiple plans that you can choose from.
Pros
Streamlined antivirus security
Built-in features for privacy
Included VPN and WiFi protection
Cons
No device optimization options
In case you do not know, Malwarebytes is one of the new-generation antivirus apps available for Windows and Mac. So, given that the developers have come up with an Android app, it is worth checking out in 2023. For starters, Malwarebytes for Android is a straightforward way to detect and remove problematic content from your Android phone. But, as far as efficiency is concerned, not many companies can top Malwarebytes.
It is one thing that Malwarebytes for Android does not offer as many features as other antivirus apps that we have listed. However, this lightweight antivirus app can protect your device from various threats, including but not limited to ransomware. Therefore, you can have a secure browsing experience. It is also great to have an app that audits your entire device for privacy threats using the latest definitions.
Depending on the selected plan, you also get features like a built-in VPN, real-time adware protection, and WiFi protection. But you always have an option not to pay and enjoy the basic features. So, it is a win-win scenario for most users.
Pros
You can get a free version if you want
It uses the latest malware definitions
You get comprehensive privacy reports
Cons
You do not get anti-theft features
2. Why you need an antivirus on an Android smartphone?
Protection against malware: Smartphones are just as vulnerable to malware as computers, and can be infected with viruses, Trojans, and other malicious software that can steal personal information or damage the device. An antivirus provides protection against these threats by scanning for and removing them.
Prevention of unwanted apps: Antivirus software can also help prevent unwanted apps, such as adware or spyware, from being installed on your phone. These apps can compromise your privacy by collecting data or displaying unwanted ads.
Protection against phishing: Phishing is a type of online scam where attackers trick users into giving up personal information, such as passwords or credit card numbers. Antivirus software can help protect against phishing by warning you if you try to access a malicious website.
Enhanced security: Antivirus software can also provide extra security features, such as a remote lock or wipe, which can be useful if your phone is lost or stolen. This helps protect your personal information and prevent unauthorized access to your device.
3. FAQ
3.1 Does Android have built-in virus protection?
Yes, Android has built-in security features designed to protect the operating system and users' devices from malware and other security threats. These security features include Google Play Protect, which scans apps before and after they are installed on your device, as well as permissions that control what data apps can access.
However, these built-in security features are not a substitute for a full antivirus solution. A good antivirus app can provide additional security features and provide more thorough protection against malware and other threats.
3.2 Can Android devices be hacked?
Yes, Android devices can be hacked. There are several ways that an Android can be compromised, including:
Malicious apps: Installing a malicious app from an untrusted source can allow hackers to gain access to sensitive information or control your device.
Phishing attacks: Phishing attacks are a common way for hackers to steal personal information, such as login credentials or credit card numbers. These attacks can occur through malicious links in emails, SMS messages, or instant messages.
Unsecured Wi-Fi networks: Connecting to an unsecured Wi-Fi network can allow hackers to intercept data being sent and received by the device.
Outdated software: Running an outdated version of the Android operating system or an app can leave your device vulnerable to exploits that have already been discovered and patched.
Therefore, it's important to take steps to protect your Android device from being hacked. This includes installing a reputable antivirus solution, being cautious when installing apps, avoiding unsecured Wi-Fi networks, and keeping your software up to date.
3.3 Will installing an antivirus slow down my Android device
When it comes to your Android device, you might be wondering if having an antivirus installed will slow it down. Well, the answer is not cut and dry, as there are a variety of factors that can come into play. From the type of antivirus you choose to the specifications of your device and the way you use it, all of these elements can impact the performance of your device.
Antivirus software is meant to run in the background and regularly scan for potential threats, which can take up some of your device's resources like CPU and memory. While this can cause your device to slow down a bit, most antivirus software these days is designed to be as lightweight as possible and not cause too much of a burden on your device's performance.
At the end of the day, the decision of whether or not to use an antivirus and how much it will impact your device's performance is a personal one that each person needs to make based on their own priorities and needs. If you're worried about the impact on performance, consider using a more lightweight antivirus option or adjusting the frequency of scans to minimize the impact on your device.
3.4 How often should I run a scan on my Android device?
It's recommended to run a full scan on your Android device at least once a week to ensure its security and protect against new threats. Some antivirus apps also offer real-time protection and will automatically scan new installations and updates for potential threats.
In addition, it's a good idea to manually scan your device after downloading or installing new apps, especially from untrusted sources. This will help ensure that your device remains protected against any potential security threats.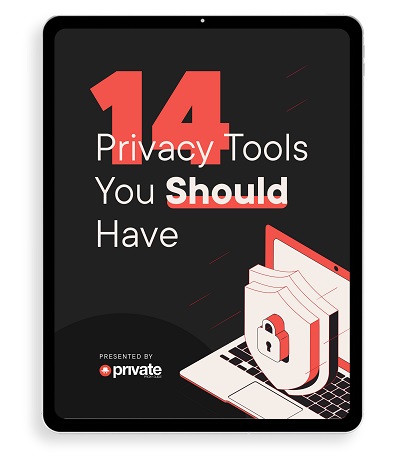 Learn how to stay safe online in this free 34-page eBook.