When it comes to mining Bitcoin, there are many options to get your hands on it. Some users decide to craft their rig and spend a bit of money on a good graphics card to get enough hash power and maximize their profit. Some, on the other hand, decide to search for the best Bitcoin mining pools.
So what exactly are Bitcoin mining pools? Well, in simple terms, a mining pool is a group of miners – individuals or companies – who combine their hash rates to be more efficient at mining crypto. A higher hash rate means more profit and vice versa.
Thus, it's much easier for many people to find a good Bitcoin mining pool, share their resources, mine with other members of the pool, and profit that way. The trick is that not all Bitcoin mining pools are equally profitable, so depending on your choice, profit differences can be quite large.
Today, we discuss the best Bitcoin mining pools that you can use to generate additional earnings quickly and effortlessly.
1. Best Bitcoin Mining Pools: Our Top 8 Choices
To make sure we give you a good selection of mining pools, we decided to give you 8 choices in this article. We're going to review each of them, as well as outline their pros and cons to make sure you can make your choice easily.
Be aware that they're free to use but their hash rates, fees, and other parameters will differ, so that's something to look out for when signing up. Without further ado, here are our favorite Bitcoin mining pools: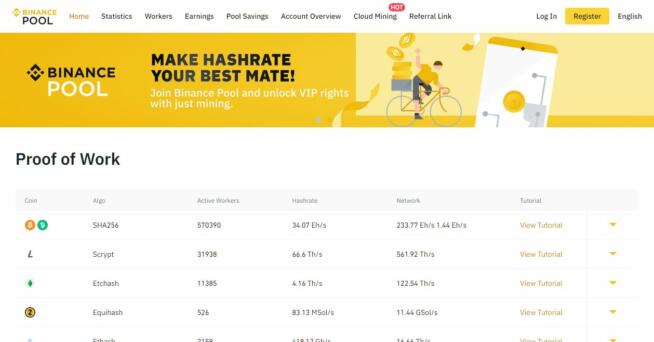 Binance is a very popular crypto trading website that offers a boatload of options for effortless trading. If you live in the United States, chances are that this won't be a great option for you because you won't get all of its features and crypto tokens.
However, most people find Binance extremely reliable for day-to-day trading, especially when we talk about a Bitcoin mining pool. As we speak, Binance has a humongous Bitcoin mining pool, which is great for those looking to maximize their profit daily.
Not only that, but the platform allows you to integrate each trading application thanks to an advanced API. Combined with the fact that it supports 150+ digital assets in conjunction with full Bitcoin and Bitcoin Cash support, you can see why Binance is so great.
Moreover, the Bitcoin pool hash rate is pretty good, I'd say. It's just below 24 EH/s and the pool fee of 2.50% isn't that high. Sure, we've seen lower fees, but keep in mind that Binance prides itself on being genuine and reliable, which less popular platforms can't always say about themselves.
Another great thing is that Binance supports daily payments. This means you can earn Bitcoin every day, and with the fact that there's no minimum payment limit, you can withdraw as soon as you get some Bitcoin in your account.
Personally, I like that Binance isn't just a website. It offers full-fledged applications for Android and iOS but also for desktop platforms like Linux, macOS, and Windows. Binance isn't perfect though, and the only notable downside is that the site isn't the most intuitive compared to some of its rivals.
Beginners can find it a bit overwhelming, especially those who had zero contact with the crypto market. Other than that, Binance offers more than 610,000 active workers, which makes it among the largest Bitcoin pools you can currently participate in.
Pros
Huge selection of crypto tokens
24 EH/s Bitcoin hash rate
It has apps for iOS, Windows, Android, Linux, and macOS
One of the most reliable crypto trading/mining platforms
No minimum payment limits
A very large Bitcoin mining pool
Cons
Users in the US might find it lacking in features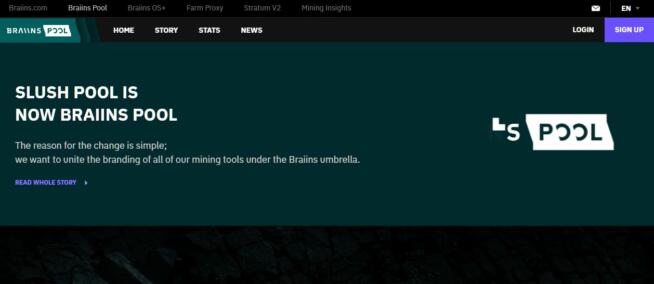 Braiins Pool isn't an overwhelmingly popular crypto trading platform like Binance. However, it is very special for many people who want a great Bitcoin mining pool. You see, this platform offers mining pools for Zcash (ZEC) and Bitcoin (BTC) that you can easily participate in.
The platform is known for taking care of users' security thanks to frequent updates and constant maintenance by the developer team. Furthermore, the platform will send you a notification email to notify you if there are issues with the pool.
After that, resolving an issue is a matter of minutes, and sometimes hours, allowing you to return to mining as soon as possible. Braiins Pool is extremely easy to use as well and you can sign up for it for free. Keep in mind that this Bitcoin mining pool is a bit smaller than Binance.
While you still get daily payments and you get a lower pool fee of just 2%, its hash rate is also lower. At the time of writing this article, the hash rate is around 8 EH/s, but from my experience, it can easily go up to 15 EH/s depending on the number of members in the pool.
Braiins Pool's minimum payout is 0.001 BTC, which, compared to Binance which has no minimum payout threshold, is a bit disappointing. Still, 0.001 BTC is an amount of crypto you'll most likely earn quickly, so it shouldn't be an issue even if you're looking to withdraw every day.
The platform has fewer digital assets to enjoy, and aside from Bitcoin, you can mine only Zcash. Thankfully, the platform is mobile-friendly and there are native applications for iOS and Android. Desktop users are left with a web version, which, as said, is still pleasant to use.
Pros
The intuitive interface on desktop/mobile platforms
Notifications of possible issues
Minimum payout of 0.001 BTC
A 2% mining fee is pretty low
Daily withdrawals are available
Cons
No dedicated app for desktop users
Fewer cryptocurrencies to choose from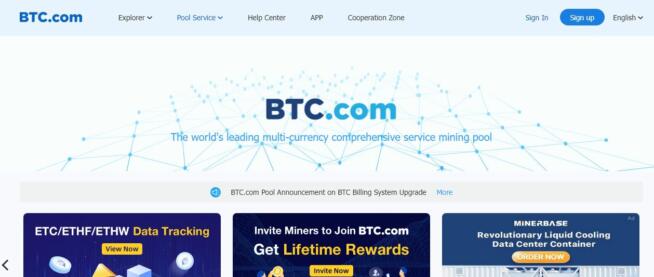 Pool BTC is an intuitive platform for crypto mining that even beginners can use. Compared to Binance, it won't support as many coins, but you do get support for Bitcoin, Bitcoin Cash, Litecoin, Ethereum Classic, EthereumFair, and Decred.
For me, that's more than enough, especially because you get mining tutorials for ALL of these currencies, as well as additional information about the pool size, hash rate, payment thresholds, and so much more. What about Bitcoin, you'll ask?
Well, its Bitcoin mining pool is pretty large and the platform has many active users producing a hash rate of around 13 EH/s. The hash rate is prone to change, however, but usually, we're looking at a value higher than 12 EH/s, which gives you solid daily earnings.
Pool BTC is unique in a way that it has proprietary payment systems. One is called FPPS and the other one is PPS, both of which are not only reliable but also secure, allowing you to withdraw Bitcoin easily and without worries of cyber attacks.
Speaking of withdrawing, you should know that Pool BTC supports daily payments although the lowest payout limit is 0.005 BTC – the same as Braiins Pool. Another downside is the high fee of 4%, which is significantly higher than both Braiins Pool and Binance.
The silver lining is that Pool BTC is beginner-friendly and offers in-depth tutorials that you can easily grasp and understand. Plus, there are native apps for iOS and Android but users can also enjoy its desktop app or the web-based version that's equally intuitive and smooth.
Pros
Support for Bitcoin, Litecoin, Ethereum, and many other assets
In-depth pool mining tutorials
FPPS and PPS payments
The lowest payout limit is 0.005 BTC
It's beginner-friendly and easy to use
Cons
High Bitcoin mining fees of 4%
13 EH/s isn't the best hash rate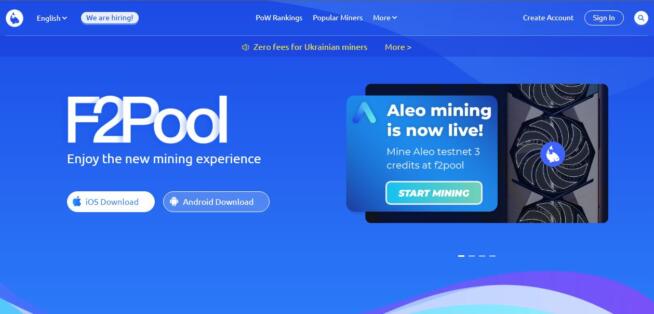 If you're looking for a reliable Bitcoin pool to generate passive income, you can try F2Pool. F2Pool is a solid option that supports dozens of cryptocurrencies, which include Bitcoin, Bitcoin Cash, EthereumPoW, and many others.
F2Pool offers additional information for each of its crypto tokens in regard to the pool hash rate, price, daily revenue (estimated), and the algorithm which is used for mining. This is something I found very useful before deciding on which crypto coin I want to mine.
Even more impressive is the fact that F2Pool offers very high hash rates on average. For example, at the time of writing Bitcoin hash rate was 37.90 EH/s, which is more than what Binance offered on the same day. Bitcoin is mined using a well-known SHA256d algorithm with an estimated daily revenue of $0.0608 at the time.
F2Pool has a 2.5% pool fee, which isn't too high but not the lowest either. While daily payments are supported, don't forget to take note of its minimal payouts that start at 0.005 BTC. F2Pool supports mobile mining too, and I like its applications for iOS and Android.
They look identical to the web version I use on Windows, so I had no issues switching from my PC to my iPhone when mining using this platform. Also, if you're from Ukraine, F2Pool will eliminate all mining fees, allowing you to generate even more revenue.
When it comes to downsides, F2Pool doesn't have a long story to tell. Some people complain about the smaller mining pool but I think its medium size is great for both advanced users and beginners.
However, higher mining fees for some currencies are common, and thus, a 5% fee on DigiByte and Verge surely isn't going to make users looking for these tokens too happy. If you mine Nervos with a 1% fee, you'll be happy, and Ethereum has just a 2% mining fee, which is something to praise as well.
Pros
Support for many crypto tokens aside from Bitcoin
Information about each crypto asset on the site
9 EH/s hash rate is excellent
No fees for Ukranian users
Great iOS and Android apps
5% mining fees for Bitcoin
Cons
Very high fees for some cryptocurrencies (up to 5%)
Moderately-sized mining pool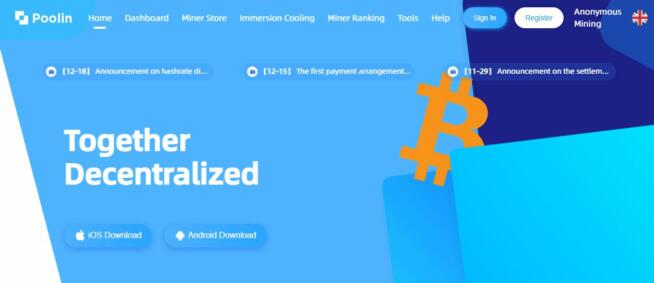 Poolin is a platform that's all about mining different crypto tokens in a large pool of users. The platform is available in every country and lets you quickly and easily register your account to gain access to a plethora of supported crypto tokens on the site.
Aside from Bitcoin, which is mandatory here, Poolin lets you mine Litecoin, Zcash, DASH, Bitcoin Cash, CKB, Decred, and a few more. Much like F2Pool, it's full of relevant information for each token, letting you decide on which one to mine more easily.
F2Pool is very easy to use and it even supports anonymous mining, in which case you'll need to provide only your wallet where crypto tokens will be sent. However, this option supports only Ethereum and Ethereum Classic, so Bitcoin is out of the equation.
On the good side, we're talking about a very large mining pool with a hash rate of over 23 EH/s and an average fee of 2.5%, which depends on the type of token you're looking at. Bitcoin fees don't go over 2.5%, but other crypto tokens indeed come with higher fees.
For example, Litecoin and Bitcoin Cash fees are 4%, which is a bit higher for these coins. Also, minimum withdrawals are 0.005 BTC and the platform supports daily payouts if you have this minimal amount of crypto in your account.
I also want to mention that Poolin has something called Miner Store. Here, you can buy or sell your mining machine, which makes this section sort of a marketplace. Poolin offers several models of new Antminers which you can buy by providing the required information if you want to mine manually.
Pros
It supports anonymous mining (ETH, ETC only)
A good hash rate of 23 EH/s
Miner Store for selling/buying miner hardware
A solid amount of information regarding Bitcoin and other cryptos
5% mining fee
Cons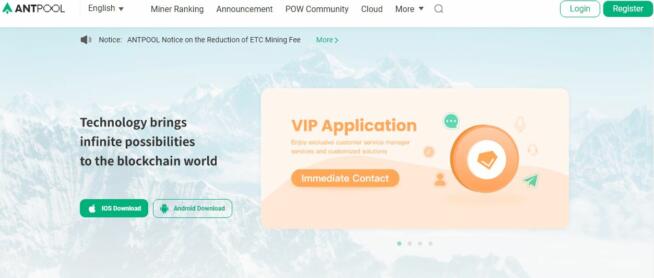 Antpool is a mining platform that supports several mining solutions. You can take advantage of Antpool Cloud, where you can engage in cloud mining and gain revenue that way. However, Antpool can also act as a Bitcoin mining pool where you can enjoy some great benefits.
For one, it offers a comprehensive dashboard with in-depth infographics where you can see information related to your earnings. Antpool is known for a very high hash rate that goes above 27 EH/s and the fact that the hash rate is monitored 24/7 is surely great.
This means you always have information about how high or low the hash rate for a particular token is, making the decision of mining it easier. One of the best things about Antpool is the notification service. Antpool will notify you of relevant changes through SMS and email if you want.
On top of that, the selection of crypto tokens is great here. You do get Bitcoin as the main token and as we speak, its pool hash rate is a whopping 50.9 EH/s. Higher hash rates are also present for Litecoin, Dash, and Zcash mining pools, which is great if you want some variety.
If you're interested in Antpool, I recommend its mobile apps for iOS and Android. They're much easier to use than the web version which might confuse some beginners. Antpool has no dedicated apps for Windows, macOS, and Linux, so users have to rely on the web interface.
Still, I think Antpool is worth a shot having in mind its advantages. Its 24/7 support through live chat is great, although you should be aware of higher mining fees on some tokens. Minimal payouts are still 0.005 BTC, which is something I'm used to – and so are you, most likely.
Pros
27 EH/s hash rate
It can send notifications via email and SMS
Dedicated iOS/Android applications
24/7 live chat support
Cons
Higher mining fees on certain tokens
The web version can be confusing to beginners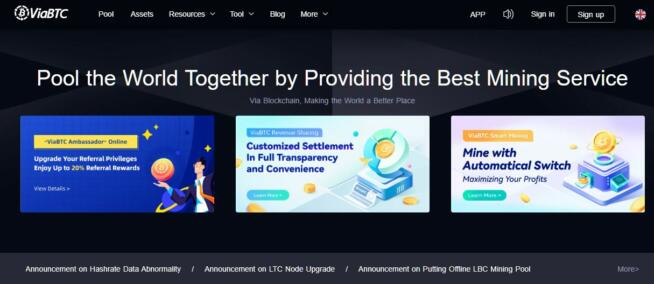 ViaBTC isn't the largest Bitcoin mining pool you can get. It's not the absolute best either, but it does have some unique features to look out for. One of them is a VIP application with a higher hash rate that lets you increase your earnings significantly.
This is accompanied by a huge selection of cryptocurrencies that, aside from Bitcoin, includes Bitcoin Cash, CKB, Dash, Ethereum Classic, and dozens more. ViaBTC's default hash rate is a bit lower compared to, let's say, Poolin. However, at around 20 EH/s, the performance isn't that bad.
Bitcoin is mined using the standard SHA256d algorithm here and ViaBTC does a good job of providing the necessary information for each token. However, I must admit that its web interface can be quite confusing for beginners who aren't used to charts and various parameters that are displayed.
ViaBTC supports daily payments, of course, and I like that its minimal payouts for Bitcoin are just 0.001 BTC, allowing for more frequent withdrawals. Fees, on the other hand, go from very low to very high. There are two payment methods here – PPLNS and PPS.
PPS payments have a 4% mining fee while PPLNS payments have just a 2% fee. Nevertheless, I think that's not a problem considering other great features that ViaBTC has. It's highly secure and offers cloud mining as a great addition.
Plus, there are great-looking apps for iOS and Android, which I recommend using as they're simpler than the web-based version we get on Windows/Mac. If you don't mind its poor customer support, ViaBTC is a great medium-sized pool for mining Bitcoin effortlessly.
Pros
A VIP application with higher hash rates
SHA256d algorithm for mining Bitcoin
001 BTC minimum payouts
Cons
4% mining fee when using PPLNS
Poor customer support

Lastly, I want to quickly talk about the mining platform called BW. It's a less popular solution but it's very easy to use and lets you mine Bitcoin in a medium-sized pool with moderate earnings. BW doesn't support a big chunk of crypto tokens as is the case with its competitors.
However, Bitcoin is here, as well as Ethereum, Gera, and a few others. BW has a cool-looking website with many options aside from pool mining. As such, you can buy crypto directly from the site or engage in crypto trading if mining isn't your forte.
Another cool thing about BW is that it offers a so-called Defi zone. Here, you can perform financial activities without limits in a decentralized environment characteristic to open financial systems. When it comes to pool mining, BW isn't as versatile but I wanted to include it due to its very low fees.
Namely, BW will take just 0.2% mining fees for Bitcoin, which is great if you're looking to maximize your revenue. To that, we should add the fact that it's available worldwide and has multiple earning modes, allowing you to customize it to your needs.
BW, on the other hand, offers poor support and isn't great if you're looking for advanced pool mining tools you get in other choices on the list. Hence, it's one the last spot on the list of the best Bitcoin mining pools, as it's suitable mainly for less demanding users.
Pros
Defi zone
2% mining fees on Bitcoin
It's available worldwide
Cons
Not many advanced mining options
A smaller number of supported crypto
No desktop app
2. Best Bitcoin Mining Pools FAQ
2.1 Is the size of the mining pool crucial?
The size of the mining pool matters but it's not crucial. It's more important that the mining pool has more power. The difference between smaller and bigger mining pools exists, though.
Smaller pools are for those who want regular payouts while bigger pools are more for those who want a steady income over a longer period through low payouts and high probabilities.
2.2 Should I choose Bitcoin mining pools with a higher hash rate?
Yes! Hash rate is one of the most important factors when choosing the best Bitcoin mining pool for you. Hash rate is basically the processing power of the pool and the higher it is, the better the pool is at mining Bitcoin, which results in higher profits for all members of the pool.
2.3 Is it better to mine solo or in a pool?
For me, it's better to mine in a pool. As said, a mining pool will make sure you get steady revenue, and although you might not earn much immediately, earnings will be constant. Solo mining isn't as consistent. Plus, it takes a bit of money and effort to set everything up.
Coupled with the fact that you'll need more time to mine the same amount of crypto you mine in a pool, it's easier to see why pool mining is a more popular and more lucrative solution.
2.4 What is a Bitcoin mining pool?
A Bitcoin mining pool is a group of miners who combine their computing power to increase their chances of finding a block and earning rewards. When a block is found, the rewards are distributed among the members of the pool based on the amount of computing power they contributed.
2.5 How do mining pools work?
Mining pools work by having miners connect to a central server and start mining. The mining pool then assigns work to the miners and collects the completed work from them. When a block is found, the rewards are distributed among the members of the pool based on their contribution to finding the block.
2.6 Why should I join a mining pool?
There are a few reasons why you might want to join a mining pool:
Increased chances of finding a block: By pooling your computing power with other miners, you have a better chance of finding a block and earning rewards.
Steady payouts: When you're mining solo, you may have to wait a long time before finding a block and earning rewards. With a mining pool, you'll receive smaller, more frequent payouts.
Lower risk: Mining solo carries a higher risk of not finding a block and earning rewards. By joining a mining pool, you can spread the risk among the other members of the pool.
2.7 How do I choose a mining pool?
When choosing a mining pool, you should consider the following factors:
Fees: Some mining pools charge a fee for their services. Be sure to compare the fees of different pools to find the best deal.
Payout method: Different pools have different methods for distributing rewards. Some pools may pay out rewards more frequently, while others may have a minimum payout threshold.
Location: It's generally a good idea to choose a mining pool that is physically located close to you, as this can reduce latency and improve performance.
Reputation: It's important to choose a mining pool that has a good reputation and is known for being reliable and transparent.
2.8 Is Bitcoin mining profitable?
The profitability of Bitcoin mining can vary widely depending on a number of factors, such as the cost of electricity, the price of Bitcoin, and the efficiency of the mining hardware being used. In general, it can be challenging to turn a profit from Bitcoin mining, especially if you're only using a single computer or a small mining rig. However, if you have access to cheap electricity and a powerful mining rig, it may be possible to turn a profit. It's also worth noting that the difficulty of mining Bitcoin is constantly increasing, so it may become more difficult to turn a profit over time.
2.9 What is a mining pool's hash rate?
The hash rate of a mining pool is a measure of the computing power being contributed by all the miners in the pool. A higher hash rate means that the pool has a better chance of finding a block and earning rewards.
2.10 Can I switch mining pools?
Yes, you can switch mining pools at any time. However, it's generally a good idea to do some research and choose a mining pool that meets your needs before you start mining.
2.11 Can I mine Bitcoin on my own?
Yes, it is possible to mine Bitcoin on your own, but it can be challenging and time-consuming. Solo mining carries a higher risk of not finding a block and earning rewards, as you are competing against all the other miners on the network. It may be more practical to join a mining pool and combine your computing power with other miners.
2.12 Are there any risks to joining a mining pool?
There are a few risks to consider when joining a mining pool:
Cybersecurity risks: By connecting your mining hardware to a central server, you are potentially exposing it to cybersecurity threats. It's important to choose a reputable and secure mining pool to minimize this risk.
Pool operator risks: The pool operator is responsible for maintaining the pool and distributing rewards. If the operator is dishonest or becomes insolvent, you may not receive your fair share of the rewards. It's important to choose a pool operator that is transparent and has a good reputation.
Regulatory risks: Some countries have stricter regulations around Bitcoin mining and may impose fines or other penalties on miners or mining pools. It's important to be aware of the laws and regulations in your country before joining a mining pool.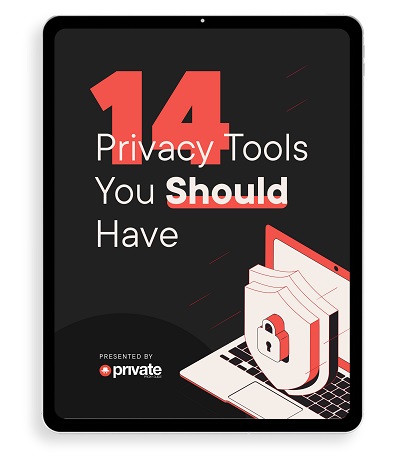 Learn how to stay safe online in this free 34-page eBook.