Organizing your business and taking care of different vital processes isn't only time-consuming but it also requires exceptional organization and management skills. This calls for the best business process management software that aims to make all of these activities a walk in the park.
BPM or Business Process Management is a complex combination of different variables, such as onboarding, profit margins, service optimization, monitoring, and many others. Many business owners don't take enough care of BPM and their businesses suffer as a result.
That's why it's important to automatize this process and use quality BPM software. It'll optimize the business workflow and take care of all of the aforementioned variables, letting you skyrocket your business and make better use of both IT and human resources.
Today, our task is to present to you the best business process management software in 2023. And if you're in dire need of a reliable, quality, and feature-rich BPM tool to make your life easier, you're in the right place and hopefully at the right time.
1. Best BPM Software in December 2023
Choosing the right BPM software for your business is a downright complex task. There are a lot of tools online, and while most of them are legit and great, not every tool is going to meet your business needs and expectations.
To make sure we cover a wide array of tools and meet your demands, we decided to test and analyze each of our choices on the list. Needless to say, these are all tried-and-tested options that you can get and implement in your business right away. Scroll down and keep reading – here they are!
beSlick is our #1 choice if you're seeking a reliable business companion that'll make doing mandatory tasks and creating workflows a joy. This solution is characterized by an easy-to-use interface and lots of advanced options that make it suitable for both small and large businesses.
The service allows you to centralize all your processes in a single algorithm and make sure everyone is up to their task. In addition, it's very easy to assign new tasks to your team and track its progress to help you understand how well your team is doing the assigned tasks.
Another thing worth mentioning about beSlick is that it's a collaboration powerhouse. For one, it supports 2,000+ implementations through Zapier, allowing you to enhance its already awesome features and make the entire working environment more enjoyable.
Second, the service is excellent for team collaboration. You can add comments under each assignment and mention particular people using the "@" sign, which I found very useful. beSlick allows you to add folder permissions and filter your workflows.
Thanks to the algorithms that you can make, you can visualize your tasks step-by-step and be ahead of your business obligations at any time. With its process improvement capabilities, intuitive interface, and a great 14-day free trial, this is surely among the most reliable BPM software.
It's worth mentioning that beSlick allows you to start for free, so you don't have to pay anything at the start. You also get 24/7 live chat support, which will help you get started if you're inexperienced and guide you through the process to help you learn how it functions faster.
Best of all is that beSlick isn't that expensive. It starts at just $10 per user a month and you receive unlimited groups, templates, workflows, and a 40% discount for charity and education. No doubt, business process management with beSlick is a piece of cake!
Pros
Suitable for small and large businesses
It's very simple to use and set up
beSlick is an excellent collaboration tool
More than 2,000 Zapier implementations
Workflow filtering
Cheap pricing – starts at just $10/mo per user
Cons
Customer support could be more responsive
Kissflow is a prominent company in the world of business process management. It's used by companies like Michelin, Pepsi, and Casio, making it among the most powerful tools for large but also small and medium-sized businesses.
We like that Kissflow bases its interface on colorful, visually-appealing icons that let you quickly find the option you want. Needless to say, all of the important features are here, one of which is Budget Approval, which lets you control the financial side of your business.
Moreover, Kissflow is excellent at giving you full control over your business processes. It provides its users with the ability to track progress, add new processes, and even the ability to get advanced reports where you can see what's done, what isn't, and why.
I like Kissflow's Expense Approval as well. This feature will help you see your total resource expenditure, which is crucial for maintaining a positive balance and maximizing your revenue. Collaboration features are here too and you can enjoy many other project management features.
The service has more than 50 applications on its platforms, all aimed at improving your business process management capabilities and ensuring that you're in the driver's seat at any given time. Much like beSlick, the service isn't that expensive and offers three subscription plans.
The Small Business plan costs $15 a month per user but the lower limit is 20 users, so it ends up being $3,600 annually. You then have a Corporate plan at $20 a month per user but since the lower limit is 100 users, you'll pay $24,000 each year.
For the largest businesses, Kissflow offers an Enterprise plan which requires a custom quote. All in all, Kissflow is a BPM tool for serious businesses and those looking to maximize their capabilities through quality, visual-based apps with no coding or other complexities.
Pros
Used and trusted by companies like Pepsi and Michelin
Its interface is simple, which is great for beginners
Budget and Expense Approval
More than 50 applications on the platform
Supports both small and large businesses
Cons
The lower limit of 20 users makes the Small Business plan expensive for some people
I'm sure we all hate Mondays, especially after a weekend of doing absolutely nothing. However, Monday.com is a beloved platform used by giants like Coca-Cola, EA, and Hulu, for workflow optimization, business management, and various other factors.
Monday.com covers all your needs, and even if you're a small business owner, you can take full advantage of it. Its modern, sleek, and cutting-edge interface is a perfect backdrop for project planning and collaboration with your team effortlessly.
I like the inclusion of the Project Timeline feature, which shows you a calendar view of the project. Here, you can see all the assignments you assigned to your team, along with the deadlines for finishing each member's particular tasks.
Monday.com shows you the status of the assignment, along with activity logs to help your team function like a well-oiled machine. This BPM software has one useful feature and that is unlimited file storage, letting you share files with your team without worrying about any limits.
Perhaps one of the best features is Autopilot. It'll automate the most repetitive tasks so that you don't have to go through the same process over again. Monday.com is very intuitive and lets you centralize your processes and have full control over your budget and expenditure.
On top of that, it allows for seamless third-party software integrations, which further boosts its functionality. In terms of pricing, Monday.com is extremely flexible and even offers a forever-free plan for up to 2 seats. Then, there's the basic plan at around $10 per seat per month with no lower limits.
And if you're interested, the Standard plan at around $12 a month is the most popular option. It gives you the aforementioned calendar view, guest access, and automation with 250 actions per month. Of course, the Enterprise plan is here as well but it requires getting a custom quote from Monday.com.
Pros
The Project Timeline feature
Unlimited file storage makes file sharing easier
Allows you to centralize your processes
Seamless third-party integrations
Flexible pricing tailored to your needs and possibilities
Cons
The Enterprise plan's pricing isn't displayed on the website
Creatio presents itself as a low-code and process management platform with templates and out-of-the-box solutions. No doubt, it's made for more advanced users with more business process management experience who want to control every aspect of their business.
While it's not the most popular option compared to Monday.com or beSlick, it's extremely capable and is recommended for large and medium-sized businesses. The service relies on the visual aspect, allowing you to make custom workflows through easy-to-read algorithms.
It's a drag-and-drop process that allows you to monitor different aspects and enjoy the highest degree of collaboration on complex projects. Modeling a process flow with Creatio is easy if you have a bit of experience and you can have everything on a single screen.
Moreover, Creation is great at generating business logic according to the process flows you created, so it'll help you make sure everything is in the right order. Case Management is another great feature that helps you optimize the outcomes and recommend the best path to complete a particular case.
Its AI-powered workflow permeates the entire experience and tools like a System designer. It lets you customize your UI, set custom business rules, and tweak your analytics settings to get the most detailed reports and engage with your team in the best possible way.
Despite being so powerful and reliable, Creatio isn't shy of offering a 14-day free trial along with a few free-to-use tools for people who don't want to buy this software right away. After the trial is done, the price of this software starts at around $25 a month per user.
It's definitely on the more expensive side with its starting price but if you own a small business, you most likely won't use Creation. This software is for those with a higher budget and a larger business with lots of complex processes and multiple teams.
Pros
Excellent for larger businesses with complex processes
Allows you to create custom workflows with no coding
Case Management feature
A fully-customizable UI
A 14-day free trial lets you test it out risk-free without losing money
Cons
Not particularly beneficial for small businesses
Starts at $25/mo per year
Business process management shouldn't be a gripe with Wrike. Wrike makes the entire process intuitive, enjoyable, and reliable thanks to a beautiful interface with all options laid out clearly. It's a solution for smaller businesses, although larger businesses use it as well.
One of the highlights of Wrike is the number of third-party integrations. This software works with Adobe, Slack, OneDrive, Hubspot, GitHub, and tons of other tools, making sure the working environment can be tailored to each member of your team.
Furthermore, Wrike offers customizable dashboards and calendars, with the ability to centralize your business processes and manage them easily. Analytics is a big part of this software and they're here to give you important insights into your team's performance.
To make things easier, Wrike implements Gantt charts and Kanban boards which aid your management capabilities. This allows you to track your budget and see how many tasks are completed. You can collaborate with your team efficiently thanks to a variety of communication tools.
Automations are an integral part of Wrike and you get them in all subscription plans. Speaking of which, there are 4 subscription plans in total and Wrike starts at just $9.80 a month per user. In this plan, each user gets 2 GB of storage, 50 automation actions, and unlimited projects and request forms.
The Business plan ramps up the price to $24.8 a month per user and it's made for up to 200 users. It gives 5 GB of storage per user along with resource management, time tracking, 200 automation actions per month, and project blueprints.
Wrike offers Enterprise and Pinnacle plans but they require a custom quota that you'll define with the company. All plans can be used for free and to start with them, you don't need to provide your credit card info. If you ask me, this is one of the best things about Wrike.
Pros
Dozens of third-party integrations
Customizable calendars and dashboards
Kanban boards and Gantt charts
Extraordinary collaboration features
Automations are available even in the cheapest plan
Cons
The Business plan is pretty expensive at $24.8 per month
Limited automation actions in every plan
Quixy promises to eliminate chaos and automate processes and workflows for you. Trusted by Suco Bank, RVR, Adani, and other popular companies, Quixy is a no-code solution for streamlining operations and making reasonable decisions to improve and maximize your business potential.
This is a cloud-based solution that makes process management a breeze due to all the advanced options you get. If you want, you can also use coding to write fully customizable workflows, which not many BPM solutions will allow you.
In addition, Quixy lets build your own interface with a drag-and-drop functionality that offers dozens of widgets. Everything is customizable here and the same applies to complex workflows, reminders, analytics, notifications, and reports.
API integrations allow you to use a wide array of third-party apps as well, which makes process management and collaboration much simpler. Despite offering tons of features, Quixy's visual-based interface isn't so complicated to use, although, at first, it might seem like it.
After all, small businesses can greatly benefit from it thanks to awesome templates and the ability to configure the workflow to your needs and possibilities. A free trial is available on the site, and with it, you can use Quixy for free for 14 days by providing your email.
After that, the Platform plan starts at just $20 a month per user and the lower limit is 20 users. The Solution plan starts at $1,000 annually and there's the Enterprise plan which requires you to contact the company and set up a custom price according to your needs.
Pros
It allows you to use coding to create custom workflows
Drag-and-drop functionality adds to the ease of use
Ready-to-use templates on the site
A 14-day free trial without providing credit card info
The Solution plan is an excellent deal at $1,000/year
Cons
The Enterprise plan requires you to contact the company to get a quota
Process Street takes a simpler approach to process and workflow management that lets you enjoy the process and raise your business to a whole new level. Companies like SalesForce and Slack use Process Street as well and it's trusted by millions of users worldwide.
Needless to say, it comes with features that allow you to track progress and automate repetitive tasks to make things simpler and quicker. It allows you to quickly assign new tasks to your team and follow the progress through a simple visual interface.
I like its drag-and-drop functionality which allows for more customization and the creation of custom workflows. Keyboard shortcuts are supported too, so you can assign commands in a second using Process Street. But what about third-party integrations?
Well, Process Street excels in this regard, offering more than 1,000 third-party apps in total. It allows you to get custom notifications of completed tasks and centralize your business processes in one place, thus, having the upper hand in every process in your company.
Collaboration is an important part and can be done either through Process Street's native app or by using Slack or any other third-party solution. Process Street starts at $100 a month and its Startup plan allows for unlimited pages and workflows.
This plan also lets up to 5 members and 10 guests use it and provides native iOS and Android apps. The most popular Pro plan costs $415 a month and there's the Enterprise plan at $1,600 a month with a custom number of users and guests.
Pros
It can automate repetitive tasks
Supported keyboard shortcuts
1,000+ third-party apps are available
Native apps for iOS and Android allow for BPM on the fly
Each plan allows for unlimited workflows and pages
Cons
It could be a bit more affordable
The Enterprise plan starts at a whopping $1,600 a month
2. Best BPM Software – FAQ
2.1 How much will business process management software cost me?
Business process management software isn't very expensive, generally speaking. Its price will increase with the number of users and more advanced features, but in general, you're looking at a price of around $10 per month per user.
beSlick is very affordable and will cost you exactly that much, for example. More expensive choices include Process Street and Quixy but all solutions on our list come with a free trial which lasts usually for 14 days, so you won't have to pay anything in the beginning.
2.2 Is business process management software necessary?
Yes. To properly manage, monitor, and control your business processes, using BPM software is mandatory. It'll allow you to create custom workflows, collaborate with your team, and assign/track new processes and tasks with great ease.
Not to mention business logic features like budget expenditure, resource management, and many others that represent the backbone of your company. With the best business process management software, all of these aspects can be taken care of.
That's why every large company in the world loves these solutions. Without them, staying in touch with every aspect of your business would be impossible, resulting in significantly weaker performance and as a result, lower income.
2.3 What is good BPM software for small businesses?
Pretty much all of the presented solutions are great for small businesses. I recommend beSlick if you have a small business but choices like Kissflow and Wrike are also solid. Creatio is the only solution I'd not recommend to small businesses, as it's tailored to medium and large companies.
beSlick is affordable, easy to use, and comes with top-grade BPM functionalities, making it a perfect solution for small businesses, especially if you want scalability and flexibility as you grow.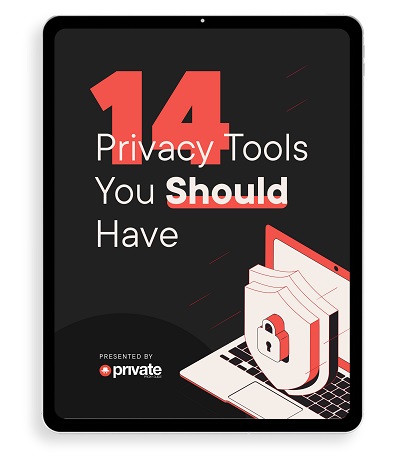 Learn how to stay safe online in this free 34-page eBook.