A proposal is an essential component of every small business. These attractive sales brochures explain the advantages of working with your firm, differentiate you from the competitors, illustrate the value you'll bring to the job, and eventually help you gain new business.
If you're fortunate to need to juggle numerous proposals at once in various levels of deal completion, excellent proposal management software is one of the most beneficial investments you can make to help you optimize and simplify the proposal process.
We'll go through a few of the finest proposal management software packages in this post, covering anything from a single-person company owner or freelancer to significant enterprises and organizations.
What is a proposal management system, and why should you engage it?
For a monthly or yearly charge, proposal software allows organizations of all kinds to produce and deliver professional-looking proposals swiftly and automate many portions of the process, utilizing a mainly cloud-based system.
Proposals that complete sales more often because they're elegantly branded, consistent and collaborative throughout each client presentation are just a few advantages.
1. Things to look out for while evaluating proposal management software
You can feel a little overwhelmed when investigating proposal management software options. After all, a Google search for "best proposal management software 2022" yields 222,000,000 results. Many of the sites in that search include up to 25 proposal management tools.
The easiest method to deal with information overload is to figure out what you need from proposal management software and then look for a product with those capabilities and integrations.
1.1 A specific source of information
Database-driven proposal software enables this feature. A single source repository will control all of your material, and there will be all of the documentation you require. If permission is given, anybody working on the file at any point of the development process will have accessibility to all of the database's tables, macros, and forms.
1.2 Version management
Opt for a proposal application that enables you to concentrate on getting the text correct instead of worrying about versioning concerns. An intelligent solution will provide you with an edit history and audit trail to never forget who created which edit and when and if you want that update.
You must be able to work on the most recent version of the document at all times.
Furthermore, restoring a prior version of a piece or page must be simple.
1.3 Management of composite content
This feature allows you to reuse and update the exact text across several papers, ensuring consistency throughout all bids and other high-stakes files you submit.
1.4 Incorporation
Over time, requirements alter. Before committing to a software solution, be sure it has a good API that will serve your business case both now and in the future.
Proposal software must interface easily with your organization's existing systems, such as CRM, contract management, ERP, or project management systems. Additionally, the system should be able to collect data and templates from linked CRMs.
1.5 Protection
The significance of protecting your personal information cannot be overstated. As a result, pay close attention to the software's security features.
Ascertain that the data and information are saved in a secure database that software can only access. You must also be able to restrict access to the appropriate team members.
1.6 Computerization
High-quality proposal software automates creating high-quality documents, including ready-to-use templates, automated formatting, bulleting and numbering, and more. These features will minimize inefficiencies in your processes and save you time.
1.7 Capabilities for collaboration
Collaboration is available in most document production and management tools; however, this does not necessarily improve your process or save you time. Instead, you should seek a system that allows actual collaboration — the type of cooperation required to finish the work as swiftly as possible without compromising the work's quality.
Let's look at a few of the best proposal management software programs with those considerations in mind.
2. Best Business Proposal Software 2023
PandaDoc is a powerful and complex application for creating proposals, interactive quotations, contracts, and other documents. Upload, create, send, track, e-sign documents and collect money are all available in the freemium edition. PandaDoc's platform has been fine-tuned to swiftly create attractive business proposals, understand how clients engage with proposals, and move them through your sales process. The solution is user-friendly and provides critical automation, and client engagement tracking features that benefit proposal generation software.
You may subscribe to a premium subscription to gain access to additional features. PandaDoc integrates with over 30 different services, including Freshbooks, Slack, Pipedrive, Google Drive, HubSpot CRM, etc. Some integrations are only available to paying users, and it also provides online assistance around the clock. PandaDoc accepts payments from clients via Stripe, PayPal, Square, and Authorize.net, giving businesses with varied payment systems additional alternatives.
Targeted audience: Small & medium businesses; businesses are the target audience.
Pricing: Free version available; monthly premium plans begin at $19 per user, and a 14-day free trial is available.
Better Proposals is a proposal generator that includes automated formatting, pipeline management, collaboration, contact management, e-signature capabilities, etc.
Its drag-and-drop features and ready-made templates make developing professional-looking proposals simple. Proposals, quotations, statements of work, contracts, and web brochures are among the predesigned templates. Zapier connections are available through Better Proposals. The company's website has a Help and Support area where you may get help.
Better Proposals is undoubtedly worth checking out, with over 100 example templates, page-by-page analytics, an intuitive editor, and the opportunity to accept fast payments.
Better Proposals focuses on making quality design accessible by providing an extensive range of ready-to-use, completely configurable templates and a community where you may acquire more templates. Thanks to integrated sign and payment functionality, your client can sign the legally enforceable terms and conditions section and pay a deposit fee in minutes.
Target audience: Independent contractors and small companies
Pricing: A 14-day free trial is offered; monthly subscription plans start at $19 per user.
Proposify was created with creative businesses in mind. Its drag-and-drop interface makes adding parts to your page simple. A proposal may be customized using an InDesign-style editor that allows you to include text, graphics, and videos. It also provides advanced analytics capabilities, such as examining the most popular areas of your proposal and how many times and for how long they were seen. From the client's perspective, they obtain a competent and easily understandable proposal. The simplicity of review, change, and signature has received positive comments. Focusing on follow-up communication and gaining sales, tracking live offers, and how clients engage with each part has proven beneficial.
Proposify is appropriate for medium enterprises to large-sized firms with single and multi-person sales and marketing groups that send enough proposals to justify investing in a platform to automate the process.
Using the drag-and-drop functionality, you may modify previously developed template designs into new proposals. The analytics function allows you to follow the development of your proposal to see who is accessing your papers. Your new business team will be able to better understand closure rates by month, quarter, or year thanks to this proposal design software's ability to track proposal success over time.
QuickBooks, HubSpot, Stripe, Infusionsoft, Basecamp, and other third-party connections are available through Proposify. During office hours, phone and online support are also provided.
Target audience: Larger enterprises that serve a large number of clients
Pricing: The free version is available to individuals; team subscriptions start at $49 monthly per user.
Prospero is a proposals management solution for freelancers, sales teams, & project managers. It offers a variety of fully adjustable proposal templates for various businesses. Prospero has over 30 proposal templates aimed at various sectors, including graphic design, photography, and writing. You may update and personalize themes to include your logos, photos, videos, and branding.
Prospero has e-signature functionality, the option to email proposals directly to the client, and various connectors, including QuickBooks, FreshBooks, Stripe, and others. Support is provided via email via the "Help" prompt inside the dashboard. You may use its drag-and-drop interface to create proposals and add additional items like photographs, movies, icons, backgrounds, and words. Prospero has a simple signing approach that allows your clients to sign the proposal from any gadget without leaving the tab.
You may also use Prospero's integrations to get quicker and more accurate billing, lead creation, and payments for your proposals. You can measure click and open statistics, customer interaction, conversion rate, and various metrics using Prospero's built-in analytics capabilities.
Target audience: Freelancers and solo entrepreneurs
Pricing: $1 for a 21-day trial; $8 per month and $5 per month when paid annually or limitless proposals.
HoneyBook is a CRM (customer relationship management) software that lets you write proposals, among other things. It also allows you to manage projects, schedule clients, sign contracts, issue invoices, and receive payments.
Because the proposal feature integrates invoicing, contracts, and payment, your clients will have a more smooth, professional proposal experience, which may result in more concluded transactions. HoneyBook provides basic yet usable business proposals and the essential feature that makes proposal software worthwhile. Its ability to auto-fill customer information compensates for the platform's restricted formatting and content possibilities. This feature prevents conventional proposal modification with customer data and enables quick proposal creation.
Proposals are one component of HoneyBook's tools for running a small business. Proposals are integrated with the scheduling and invoicing systems, allowing the firm to be controlled in one location. Furthermore, HoneyBook's single subscription package allows limitless users, allowing for team collaboration on a single platform.
Google Calendar, QuickBooks, Calendly, Gmail, and others are among the integrations available. HoneyBook's $9-per-month beginning package includes six months of concierge help, while $39-per-month and higher options provide unlimited concierge support.
Target audience: Small enterprises; single users instead of teams.
Pricing: Free trial for seven days; $9 monthly starter package (limited to $10,000 total sales); $39 monthly unlimited plan.
QuoteWerks claims to "save time and boost business" with their sales quotation and proposal software. QuoteWerks is a specialist (CPQ) program for preparing sales quotations and proposals utilized in every business. Instead of using Microsoft Word or Excel to prepare quotations and proposals, you may use a program designed specifically.
QuoteWerks integrates with your existing applications. It integrates with CRM software such as ACT!, Autotask, ConnectWise Manage, GoldMine, Maximizer, Google Contacts, MS Dynamics CRM, Outlook, Salesforce, SugarCRM, SalesLogix, and ZohoCRM to eliminate the need to re-type client data. QuoteWerks has its contact database built-in.
QuoteWerks makes it simple to import product information. QuoteWerks may connect to external data sources, Excel spreadsheets, and text files as product database sources.
You'll be able to use templates to build interactive PDF proposals and effortlessly link them with your preferred customer relationship management platform. In addition, you may generate estimates, invoices, and purchase orders and produce reports and manage databases.
QuoteWerks has more than 55 connections with other products, including Salesforce, HubSpot, Zoho, Gmail, Outlook, QuickBooks, and over ten payment methods. During office hours, phone and online support are accessible.
Target audience: Manufacturers, IT solution providers, managed service providers, and value-added resellers (VARs).
Pricing: A 30-day cash-back guarantee on all plans begins at $15 per person each month.
For producing proposals, Jotform is a straightforward and stress-free alternative. It lets you collect pertinent data such as contact information and obtain electronic signatures for final proposals.
You can produce a professional-looking proposal in minutes using one of Jotform's 32 free proposal templates. You'll be able to include areas like objectives, strategy, and financial data. Proposals will be immediately converted to PDFs, making them easy to pitch, print, or present. Using Jotform's PDF Editor, you can personalize your document by adding new form fields and changing the fonts and colors.
Jotform also provides a free proposal form, which is frequently used by a project team or a research firm to persuade consumers or clients to support the proposed research or project. Jotform offers to consult proposal templates that include form fields for company and client information, company background, project description, objective, scope of the work, date of commencement and completion, consultation fees, payment conditions, and signatures. You may use job proposal form templates when you need to generate a work proposal fast.
Finally, Jotform's 270+ free table layouts are perfect for group projects and creating a database for monitoring and organizing bids. All information is safely kept in the Jotform account, which you can access from any device, and the Jotform customer service team is accessible around the clock.
Target audience: Individuals or solo business owners, as well as teams in the nonprofit, human resources, real estate, healthcare, marketing, and small business sectors.
Pricing: All of the features mentioned above are free, but if you need more submissions, forms, or storage, you may upgrade to one of the premium plans.
Qwilr is a one-of-a-kind proposal program. What distinguishes this app from the other apps? Qwilr suggestions are presented as attractive, interactive, and mobile-friendly web pages.
Qwilr comes with a template library that can fully personalize with personal branding components, product demos, video greetings, and even Google maps. It also integrates with payment solutions like Stripe or Xero and enables eSignatures.
Qwilr interacts with many CRM platforms, allowing users to bring prospect information into their proposals automatically. This software is excellent for B2B sellers and is utilized by large businesses like HP, Zendesk, and DropBox.
Qwilr creates stunning proposals that tell your client a fascinating tale. Because it was created from well-designed presets and editorial settings, this program produces the most aesthetically beautiful proposals of all the applications we tested. This user-friendly platform makes proper design selections simple.
Qwilr, on the other hand, lacks critical automation that speeds up proposal creation. There is no Variable function, which works as a placeholder for corporate information. You'll have to manually insert a potential client's contact address or phone number into the attractive document without it. This lack of automation necessitates additional proposal preparation time. As a result, the aesthetic merits of Qwilr have to be balanced against its lack of automation.
Target audience: Small to medium-sized firms with a design focus should use Qwilr.
Pricing: There are two price options for Qwilr: Business ($66 per month for three users) and Enterprise ($490 per month for ten users).
Bidsketch, a proposal management solution, features templates and an interactive dashboard that claims to decrease proposal time in half. Everything from price tables to design and content may be reused.
Suppose you want to make a very visual proposal. In that case, the tool enables you to integrate all of the photos and videos you'll need and offer connections to any supplementary information.
The Landing page function of Bidsketch may set it apart from some of the other names on the list. You can provide your prospective clients with a whole landing page to see, comment on, and accept their proposal in just a few seconds.
Bidsketch also includes a section for the following phases in your proposal process. As soon as your clients sign the proposal, Bidsketch sends them an immediate message describing the specific following actions they need to do.
Integrations are one area wherein Bidsketch falls short. The app's pre-built integrations are pretty restricted, and if you want to utilize any applications that aren't on their list, you'll have to set things up manually using their API.
Target audience: It's primarily targeted at freelancers & web designers and is developed for them. You may edit the templates to fit any industry, just like any other half-decent proposal software.
Pricing: Bidsketch is priced similarly to the other leading competitors, but it misses some functionality and design refinement that would justify the higher price. To have the best experience, you'll have to spend $29 more. The pricing is reasonable, but the aesthetic polish makes it a bit of a stretch.
Wrike is a flexible proposal management solution with over 2.3 million clients and is ideal for any team size. Wrike's easy work management software, including tasks, sub-tasks, folders, and dashboards, lets your sales staff easily handle complicated proposals. Each piece may be tailored to the specific requirements of each proposal, guaranteeing that you fulfill deadlines and provide accurate information.
Wrike streamlines the proposal procedure by fostering team participation, organizing tasks and information, and automating the process of proposal element approval. Wrike also lets teams and individuals customize their interface and task list to fit their work style.
Wrike guarantees that teams save up to 90% on email and minimize time spent moving between applications. While Wrike is highly user-friendly, users can also use the dedicated support center, including interactive tutorials, videos, starters guide, and a vibrant community.
Wrike customers have access to a selection of custom proposal development templates that may assist ease the proposal preparation, execution, and approval processes and organize and collaborate capabilities. The proposal process will be aided by Wrike's robust collection of over 400 connectors, which allow team members to connect with Slack, Microsoft, Google, and Dropbox. Salesforce and Marketo, for example, will boost bids and provide clear evidence of your capacity to perform.
Target audience: Wrike is suitable for firms of all sizes.
Pricing: Several options include a free edition and others with more automation and customization. A 14-day trial version is available, and subscription plans begin at $9.80 per user per month.
3. Conclusion
There is a solution that caters to your particular needs, whether you need a proposal for software development or a product sales proposal. We hope that this list has assisted you in locating a proposal document solution that will assist you in responding to RFPs and gaining new business. Proposal software will offer you a competitive look, save you time, and help you increase your company's income. The difficulty is picking the best option.
We recommend you to conduct your study. To get a sense of each program, reread this page and internet review sites. To acquire some practice, sign up for some free trials. Finally, pick the option that best fits your process and ignore the others.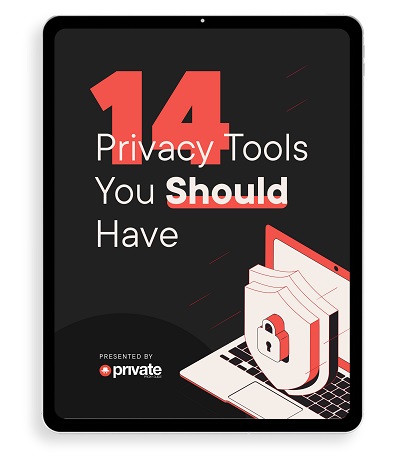 Learn how to stay safe online in this free 34-page eBook.