When purchasing an internet subscription plan from your ISP, you usually get a cable modem, which should fix the issue of searching for one. However, little do you know, your ISP hooks you up to a cheap modem, which you have to pay for monthly, yet, receive average performance at best.
Not many people today purchase modems separately, which, I think, is a big mistake. The best cable modem will bring the internet into your home and serves as a gateway between you and the internet. Simply put, without the best cable modem, you can't go online!
Once you combine a quality cable modem with a great router, you'll get to distribute the internet connection wirelessly, which is what you want in the end. If you already have a good router and you're looking to upgrade your cheap modem, which one should you go for?
That's exactly what I'm going to answer today, so make sure you glue your eyes to the screen and check out my guide below.
1. Best Cable Modems in December 2023
Having a reliable modem with great speeds and security will make the internet experience that much better. With dozens of models on the market, finding the one to fit your needs comes as annoying, time-consuming, and uncertain.
For that very reason, I've rounded up 7 of my favorite cable modems that are both affordable and serve their purpose more than properly:
1.1 Cable Modems Under $100
Motorola MB7420 is the best cable modem due to the sheer value it provides for the money. It's priced around $60 on Amazon, and for this amount of money, you get a modem that supports pretty much any internet plan – even the fastest ones!
MB7420 supports speeds up to 300 Mbps, which is great for home use. Moreover, it will work with popular ISPs such as Cox, Spectrum, and Comcast, so you most likely won't have any compatibility issues. In my tests, Motorola MB7420 showed impressive performance.
Its listed download/upload speeds of 686/123 Mbps are upheld pretty much all the time, with a few offsets here and there. Still an amazing result. Another thing worth mentioning is that Motorola MB7420, despite its firepower, is still a quiet and well-made modem.
While its design isn't the most attractive and is quite bulky, you'll never hear it working even if you have elephant ears. Important to mention is that this is a DOCSIS 3.0 cable modem, which is currently the newest standard for speeds and performance.
This promises great connections with Xfinity and other popular ISPs that fully support the modem. Besides, Motorola MB7420 has 4 ports in total, which guarantees exceptional connectivity with other devices or a separate WiFi router.
And if you take a look at Amazon, you'll see that it has nearly 5 stars from more than 6,400 users. This, I think, speaks volumes about Motorola MB7420!
Pros
Excellent performance for the price
Supports most popular ISPs
Great upload speeds
Works quietly with no excessive noise
Supports DOCSIS 3.0 protocol
2-year warranty
Cons
When searching for the best cable modem, Netgear CM500 is most likely going to be on your wishlist. I mean, it costs a measly $50 and it's a full-fledged DOCSIS 3.0 cable modem with awesome speeds and rock-solid performance for the price.
Unlike Motorola which gives a 2-year warranty, Netgear cuts it down to 1 year. However, it's not a big deal considering that Netgear's products run like new for ages. Nevertheless, the supported speeds go up to 400 Mbps, which is more than enough for average users.
Its compatibility with internet providers is also impressive. Apart from Spectrum and Cox, CM500 will work with Xfinity, making for a good combination with Xfinity's other offerings. However, I found that CM500 works best with Spectrum, where you can easily get 400 Mbps speeds.
Design-wise, Netgear CM500 is sleek, attractive, and minimalistic – everything we like! Although, this design comes with a flaw in the form of barely-noticeable modem lights. Some may appreciate this low-profile design, while some of you like a light show coming from a modem.
Whatever the case, Netgear CM500 works with all WiFi routers and has one Gigabit Ethernet port for router connection. Additionally, it comes with 16X4 channel bonding, which is typical for this price range.
Pros
Affordable pricing
400 Mbps maximum speeds
Sleek and attractive design
Works with all WiFi routers
16X4 channel bonding
Cons
Is Netgear CM500 too expensive for you? Well, in that case, you can get Arris Surfboard SB6190 for $34.95 and enjoy one of the best affordable cable modems out there. The most awesome thing about it is that it's a DOCSIS 3.0 modem, with download speeds of up to 1.4 Gbps.
Even upload speeds aren't that bad at 262 Mbps, but both upload and download speeds will depend on your internet provider. For the price, it's also impressive that it boasts a 32X8 design. This means that you can download 32 channels and upload 8 channels, making for more reliable connections.
In terms of design, Arris Surfboard SB6190 looks very nice. It's a white modem that isn't too chunky and space-consuming. The back of it is especially unique, with different colors signifying different modem ports. Albeit, I found its lights to be harder to notice in broad daylight.
Needless to say, Arris Surfboard SB6190 will work with all popular ISPs, which include Xfinity, Comcast, Cox, and Spectrum. On top of that, Arris gives you a standard 2-year warranty, so if things go south, they'll fix it in no time.
All of this at about $35 sounds like a fairytale, but it isn't. If your budget is very limited, this is a great choice to consider!
Pros
The best cable modem for the price ($35)
4 Gbps download speeds
32X8 downstream/upstream channels
Standard 2-year warranty
DOCSIS 3.0 standard
Cons
LED lights are hard to notice during the day
1.2 Cable Modems Under $200
Motorola MB8611 is a cheaper DOCSIS 3.1 modem that costs almost $100 less than CM2000, at around $180. For this price, MB8611 packs quite a punch, delivering a sturdy build, blazing-fast speeds, and decent support for internet providers.
Given its DOCSIS 3.1 nature, you can expect 2.5 Gbps speeds on the ethernet ports, with 8 WiFi streams, and backward compatibility with DOCSIS 3.0. Needless to say, we're talking about 800 Mbps upload speeds as well, which is a standard of DOCSIS 3.1 modems.
Another thing worth pointing out is so-called AQM or Active Queue Management. It's here to reduce latency and give you better performance for gaming or streaming. While it works best with Xfinity, Motorola MB8611 supports Cox, RCN, and Spectrum, where its performance remains stable.
Despite its high price, it supports every router, but you'll need to get a more expensive one to take full advantage of the performance you can get. On the design front, it looks pretty much identical to MB7420, so it's not the most inspiring.
Motorola could've done something to differentiate it from its cheap, budget modem. But at least they've balanced it out with a good-old 2-year warranty, making it a safe purchase.
Pros
Affordable DOCSIS 3.1 modem
Backward compatible with DOCSIS 3.0
2-year warranty
8 WiFi streams
Blazing-fast speeds
Cons
Uninspiring design
Requires an expensive router to take full advantage
If Netgear and Motorola aren't your favorite manufacturers, you can try out Arris Surfboard S33. With its price of around $185, you can expect it to perform like a champ, all while looking stunningly good. Now that I mentioned it, S33 is perhaps my favorite modem design-wise.
It doesn't even look like a cable modem, yet, its low-profile design hides a beast underneath. It's a DOCSIS 3.1 modem that sports 2.5 Gbps speeds, with support for Xfinity, Cos, Spectrum, Suddenlink, and Mediacom ISPs.
Furthermore, it has 2 ethernet ports, unlike the single port we often get. The additional ethernet port has a 1 Gbps speed for a second network with lower priority. However, make sure your ISP supports the second port because not every provider will do.
Arris Surfboard S33 has 32 downstream and 8 upstream channels as well, but also backward compatibility with DOCSIS 3.0. Plus, we should mention a 2-year limited warranty, which should be a good selling point if you're worried about potential problems.
Besides, Surfboard S33 is extremely well rated on Amazon, with more than 1,550 ratings and 4.5 stars on average.
Pros
Unique design
DOCSIS 3.1 support
2 ethernet ports
32X8 downstream/upstream channels
Very well rated on Amazon
Cons
The second ethernet port isn't supported by all ISPs
Netgear CM1000 is a great alternative for users wanting to upgrade from CM500. Undoubtedly, this is a much better cable modem that will cost you around $175, which is more than 3 times the price of a cheaper CM500 modem.
Needless to say, CM1000 supports DOCSIS 3.1, which allows you to enjoy 1 Gbps/0.8 Gbps download/upload speeds. CM1000 works best with Spectrum and Cox, where these speeds can be achieved effortlessly.
Moreover, CM1000 supports 32 downstream and 8 upstream channels when using its DOCSIS 3.0 protocol. However, if you go for its native DOCSIS 3.1 option, you can enjoy 2 downstream/2 upstream OFDM channels, which is far better than traditional 8X4 or 16X4 channels.
In my opinion, its design is very good, albeit a bit bulky, and with less visible LED lights. On the brighter side, it supports every WiFi router and its speeds of up to 1 Gbps won't force you to go for an expensive router to take full advantage of its performance.
Pros
Stable performance
Fully supports DOCSIS 3.1 and DOCSIS 3.0 protocols
Works best with Cox and Spectrum
1 Gbps speeds are enough for most users
Sturdy build
Cons
Could support more ISPs
Less visible LED lights
1.3 Cable Modem Over $200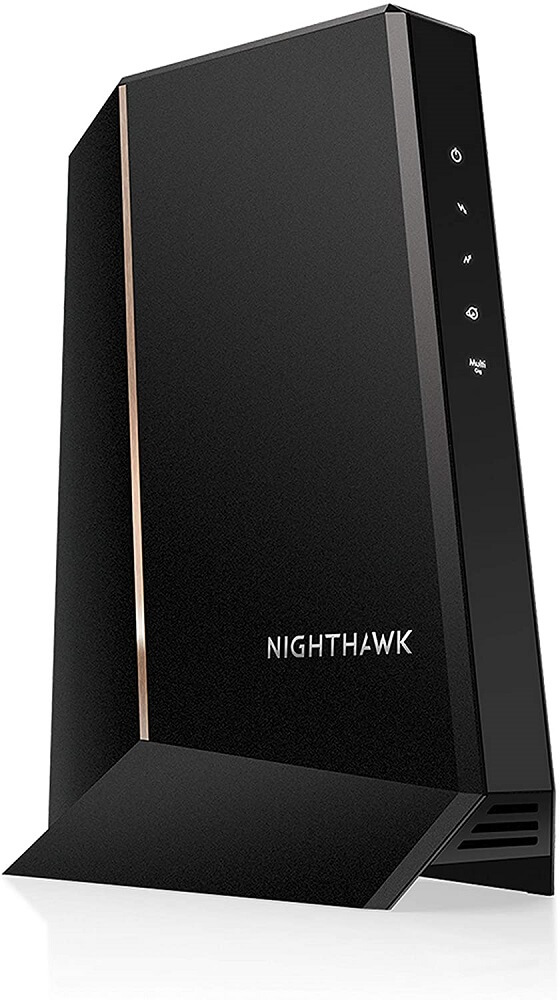 Netgear Nighthawk CM2000 is an expensive cable modem that will cost you $265. However, compared to the previous picks, Nighthawk CM2000 offers much faster speeds, better connectivity, and a sturdier design, which justifies the price.
To make it clear, this is a DOCSIS 3.1 modem with up to 2.5 Gbps speeds, which you can get with more expensive internet plans. Speaking of plans, CM2000 works with all major ISPs, which includes Xfinity, Spectrum, and Cox, but excludes Verizon and AT&T.
Nevertheless, my tests showed that Nighthawk CM2000 is extremely reliable for bandwdith-hungry activities, such as gaming or streaming, where it shows exceptional performance. Its 32X8 design also has a lot of influence on the overall quality.
Not to mention a maximum of 800 Mbps upload speed that makes it great for content creators and people alike. When it comes to design, Nighthawk CM2000 is robust and large, but also sleek and elegant, so you won't notice it that much.
Its lights are easily visible, yet not too in-your-face. If you can get over its expensive price coupled with expensive internet plans needed to take full advantage of it, Netgear Nighthawk CM2000 is a pretty good choice for the most demanding users.
Pros
Great for gaming and streaming
5 Gbps speeds are the best around
800 Mbps upload speeds make it suitable for content creators
Durable, sturdy, and sleek design
DOCSIS 3.1 standard offers amazing performance
Cons
Doesn't work with AT&T
Very expensive price
2. Best Cable Modems FAQ
2.1 Do cable modems offer WiFi functionality?
No. Cable modems are made with connecting you to the internet in mind, so if you have only a cable modem in your home, you won't be able to wirelessly connect to the internet using your devices. To enable this functionality, you need to connect a WiFi router to your modem.
A WiFi router will distribute a WiFi signal across your home, allowing you to use your phone, TV, or other devices to connect to the home network.
2.2 Are modem-routers any good?
In my opinion, having a modem and a router separately is a much better solution. Modem-routers can have certain connection issues and they're harder to troubleshoot if certain problems appear. While this combination is cheaper, the reality is that these two combined won't work that well.
Thus, my advice is to buy the best cable modem along with the best router, connect them, and enjoy the best possible internet experience.
2.3 Are more expensive modems necessarily better?
In pretty much every scenario, a more expensive cable modem will be better in terms of connectivity, performance, and features. But you don't need to always purchase a more expensive one if you don't need it.
Some modems like Netgear Nighthawk CM2000 are made for the most demanding users, while the majority of users will be okay with something like Netgear CM500 or Motorola MB7420.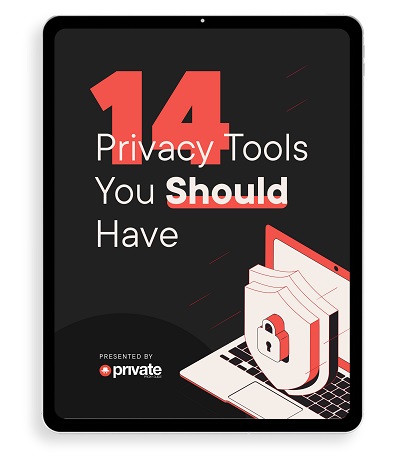 Learn how to stay safe online in this free 34-page eBook.