A blog's comments are just as important as the content itself. Readers are drawn to your comment area because it allows them to communicate with others who share their interests. Depending on how effective the comment system is, users can raise questions, start discussions, make jokes, or post photographs. Some systems even include social sharing capabilities or integrated communities to help you reach out to more people. It all relies on your preferred user interface and which of the top WordPress comment solutions you choose.
If you've concluded the benefits of starting a comments section, you'll need to select which plugin to employ, if one is even necessary. For WordPress, there are many plugins to choose from, all of which are capable of getting the job done.
1. Best Comment Plugin For WordPress
The WordPress native commenting system is already incorporated into the platform. For a variety of reasons, this pre-configured comments area is beneficial. For starters, it's made for WordPress; therefore, it shouldn't interfere with anything else on your sites, such as themes or plugins. Furthermore, the design is slick and modern, allowing visitors to leave comments without having to sign in with social network accounts. It's the easiest method to start a discussion, yet it also supports things like formatting and links.
The simplicity is the biggest benefit we see in evaluating the standard WordPress comments. You know you're not clogging up your site with yet another extension, and there aren't any frills like sharing options or the ability to post an image. We prefer the original WordPress comments for most blogs, but we appreciate that certain businesses want additional features.
Best features of WordPress Native Comments
The native WordPress comment system is already installed when you activate your WordPress site.
It's a simple, modern UI that won't leave users perplexed.
The comments are easy to personalize and style for your personal website.
It's absolutely free, and there are no advertisements or odd modules to worry about.
The general functioning is simple. It's excellent for starting a fast chat while keeping other distractions like photo upload tools and social media sharing at bay.
When you use a plugin like Askimet, you may reduce spam to a bare minimum.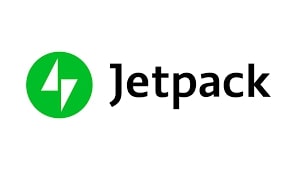 Jetpack, Automatic's plugin, combines several features for people looking for more functionality without installing a slew of different plugins. Jetpack, for example, provides an analytics module that you can use to see the number of people visiting your site daily. Automatic post scheduling, marketing choices, and security tools are also available. That's only a tiny sample of what Jetpack offers, as there are hundreds of more options to try out. The main drawback is that the nicest spots are exclusively available to paying clients.
When you activate Jetpack's comments, it entirely replaces WordPress's default comments. This way, your readers won't be confused by two sets of comments.
The comment layout is simple and easy to grasp, with something like a box for typing the remark and a form to enter personal information. Users can also choose to receive email notifications of posts or follow-up comments. Aside from that, the comment system of Jetpack is rather simple. You also may change the color scheme from bright to dark, and it also supports Gravatars and markdown.
One minor disadvantage of utilizing Jetpack is that it automatically loads new requests for features you may not be using. You can turn these Jetpack requests off and on, and You can turn most features off, but it's a bit of a pain.
Best features of Jetpack
The comment plugin is free, although many Jetpack features cost money. You only need to turn them on in the settings.
Automattic's Jetpack is a well-known plugin. All of the functions, including the comments, work well.
Not only will you get a WordPress comment platform, but you'll also get a vast variety of tools for design, social sharing, security, and more.
You don't need to clog your website with several plugins because this is an all-in-one plugin.
Your users aren't confined to creating a new username or password to log into the comment system. Logging in with previously existing social accounts is an option in the Jetpack comments.
Some customization options are also available, such as choosing between color schemes.
Gravatars can be used.
Because Akismet also is owned by Automattic, you can rest assured that the two will work together seamlessly.
Thrive Comments, a component of Thrive Themes produces and distributes a variety of themes and plugins. Thrive's Membership plugin, Quiz Builder, and Leads are just a few of them. Because the Thrive Comment bundle is a paid plugin, there is no way to download and check it out for free. It is, nevertheless, a very effective option for replacing native WordPress comments. For $39, you can get a single license pack that allows the user to access it on a single website. All of Thrive's Comments functionality are included, as well as unlimited free updates and a full year of support. Aside from that, you'd only consider upgrading if you needed to utilize the comments on more than one website.
For example, the five-website bundle costs $47, while the 15-license pack costs $97. These rates fluctuate occasionally, but you can typically count on them to stay cheap.
The goal of Thrive Comments would be to encourage people to comment on your site. According to the principle, you shouldn't expect your customers to remark if you don't provide them with something in return. Shares and likes for your articles and comments are available on sites like Facebook but not on a conventional blog commenting system.
As a result, Thrive Comments functions similarly to a social media network, allowing your users and readers to "like" other remarks and even earn badges based on their activity.
You may even make your commenting section seem like Reddit, with upvotes collected and the most top-rated comments shown. Overall, this structure stimulates more dialogue while ensuring that only high-quality comments are displayed. Furthermore, social sharing is encouraged, and you may automate these incentives so you don't have to reply to comments manually.
Best features of Thrive Remarks
For one site, Thrive Comments is just $39.
It replaces WordPress's default comments with a sleek, contemporary conversation space.
Thrive Comments elevates the conversation to another level by allowing you to offer an immediate reward for people to leave comments and reviews on your blog.
You may customize your comments in a variety of ways. Some users, for example, prefer Reddit-style discussions, where downvotes and upvotes are used to weed out spam.
You may provide each new commenter a discount or another incentive to sign up for an account using their email address.
People can use social sharing buttons to communicate what they've spoken about on sites like Facebook.
Thrive Comment is a better-organized dashboard than other WordPress commenting systems.
You may also delegate comment responses to other members of your team. This is critical because some individuals may be unsure how to respond to certain statements.
When you reference keywords, automatic link creation makes defining which ones should be connected easier. For example, a software company's "help forum" may be a frequent term.
Disqus has grown in popularity amongst the most popular alternatives to WordPress' original system. It was among the first software to experiment with the structure and add social capabilities. It's still a great commenting tool, but be aware that Disqus has begun to add advertisements on some websites without warning. As a result, its popularity has reportedly declined since then.
If you're looking for a different WordPress comment system, this system is worth looking into or learning about. Publishers can leverage Disqus' additional interaction capabilities to go beyond the standard commenting style, such as formatting content in comments, signing in with multiple social identities, and giving rich media embeds, such as for YouTube.
Disqus didn't have any advertisements at first unless you needed them because of your own profit-making ventures. On the other hand, the corporation has opted to incorporate these advertisements in the Basic free plan. While it's wonderful that the package is still free, there are some drawbacks. The regular comment plugin, spam filters, statistics, customizable advertisements, and moderating tools are among the features included in that plan.
After that, you may pay $9 a month to eliminate the advertisements and receive direct Disqus customer support. Finally, the $89 monthly Pro package offers shadow banning, priority assistance, email subscriptions, etc. The monthly subscription options aren't perfect for a comments system; therefore, we recommend the free Basic package if you don't mind displayed adverts.
Best features of Disqus
Although the ads aren't always of the greatest quality, Disqus does allow for advertising as a source of revenue.
Disqus is still one of the finest WordPress comment systems for total user freedom. A user may, for example, read real-time comments, change the text format, and add files like images and videos.
Disqus places a special emphasis on preserving the quality of comments. To detect spammers and trolls, it features a user reputation score.
You can create two records: one for legitimate users and the other for people who have been blocked. Every remark made by a trusted individual is immediately authorized.
Disqus, too, has a sizable user base. As a result, the articles and comments may appear in Disqus Digest or on a third-party website. This is a benefit for attracting new traffic to websites.
Disqus statistics assist you in comprehending indicators such as comment reads, article views, and total engagements.
The wpDiscuz extension is recognized for its speed, reliability, and current design, contributing to its reputation as a solid option for your comment sections. The feedback is positive, and the help forum is lively. For security reasons, the comments are saved in your site's database. You may also connect BuddyPress, UserPro, and Akismet, among other popular plugins. In addition, the default comments section is responsive and engaging across a variety of devices. Social logins are available using the wpDiscuz plugin.
The major reason we would choose wpDiscuz is that it's so dependable. The remarks have a slow load effect when people scroll down, so your site will not be delayed. You also receive a subscription activation and multi-level comments, and anonymous identities.
Another advantage of wpDiscuz is that the core extension is completely free. You do not have to pay an annual or monthly subscription, and the forum's customer service is everything you'll need to stay on top of things. There are, however, several add-ons available to enhance wpDiscuz's capability. For example, you could need a comment search function or a subscription manager. Depending on the plugin and the sites you want to utilize it on, these capabilities will cost you between $25 to $100.
Best features of wpDiscuz
The core plugin of the wpDiscuz extension does not need payment. Unless a paid add-on is required, most sites will be OK with this.
It's a sleek, clean, and quick comment module that's difficult to dismiss. It's easy to see who's leaving comments, and you can add Gravatars and share on social media.
You can vote up or down for something comparable to what you may see on Reddit. This is useful for weeding out the negative comments and promoting the positive comments to the top.
You may alter the plugin's buttons, fields, colors, and components to your heart's content.
Anonymous comments can be enabled, which is useful for some blogs.
On the comments thread, your users can submit picture URLs immediately transformed into visible images.
The GraphComment extension is a social commenting system that attempts to redefine the typical online discussion modules. Options for debates, votes, shares, and media embedding are among the most attractive tools. You can acquire the free Personal plan if you have a business, professional, or personal blog. This includes five themes and many of the features you'd expect from a fully working comment system. For moderator help, more themes, smart moderation, and other features, a more successful site can select the $19 a month plan. For those that want further customization, GraphComment now offers an Enterprise package.
The GraphComment format is designed to group comments that reply to prior comments. The discourse will be more structured and divided into subjects this way. As a result, you won't have to read through a dialogue that has nothing to do with you. Each thread starts with a question, and then the replies to that topic are usually aggregated and concealed until they're required.
There's a text format and social connectivity, and live debates with real-time answers. We also enjoy the badges and awards because if your consumers have a reason to remark, they are more inclined to do so. The community profiles can remind you of something you may see on Yelp, in which badges are awarded, and this sort of status may be considered significant by some. Nevertheless, GraphComment is a really strong comment tool, so if you're going to remain with the free version, it's worth checking into.
Best features of GraphComment
The plugin's core is available for free.
If you're attempting to build a community, GraphComment is among the best solutions. As indicated in the description, some of the profiling and reward elements are comparable to Yelp, where users may brag about how much they provide.
You may choose from various themes and colors to include the comments within your present design.
You may include your logo in the login module and buttons that allow people to log in using their social media accounts.
The plugin has a distinctive feature that allows you to import past comments from a prior blog or comment plugin.
GraphComment has a fantastic user interface for editing the conversation.
In a nutshell, it allows you to group answers to questions into a single question and also rename them for easy recall. It transforms the comment area into a discussion board.
2. Conclusion
You can pick only one of the above WordPress commenting systems. Some websites attempt to mix various alternatives, such as native WordPress comments and a Twitter thread; however, we would advise against it. You won't cause any misunderstanding this way, but you may still build a welcome atmosphere with things like engagement and comment subscriptions.
Here are a few final recommendations depending on your requirements:
Choose WordPress Native Comments for the cleanest solution for comments on your site (and for an already installed system).
Consider JetPack if you're looking for a plugin with a built-in comment system.
Try Thrive Comments for distinctive features like voting and discounts.
Consider Disqus if you want a well-designed comment plugin with excellent spam detection.
Try out wpDiscuz if you're looking for a low-cost comment system with many features.
Consider GraphComment if you want to modify your comments (including renaming features and comment consolidation).
Let us know if you have any queries regarding any one of these WordPress commenting solutions in the area below!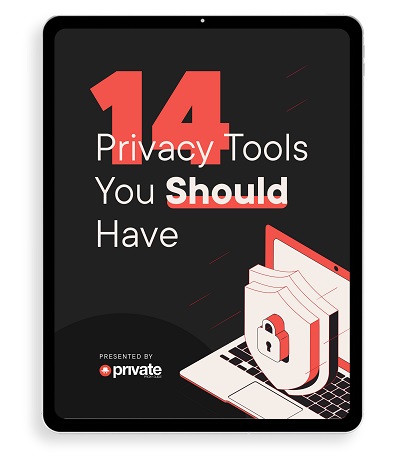 Learn how to stay safe online in this free 34-page eBook.