You have a specific product brand and it needs the right amount of awareness to make it a success. Even with a trained sales team, support staff, and a kickass ass product, you need the right coordination, and management to reach the other side.
Sales automation software when combined with Artificial intelligence can help achieve business goals while you plan a long path ahead. 
The new-age CRM not only takes care of potential sales but also ensures customer satisfaction through integrated tools for providing them with the required assistance.
1. Best CRM for Sales Automation in December 2023
Best for – businesses looking for a high level of customization with a particular focus on workflows and tasks.
Formerly known as dapulse, Monday.com provides a project-oriented CRM that focuses on growing enterprises along with bigger business houses. Here we feel connected from different platforms without worrying about losing the data.
Just like others, there is a free two-week trial without the need to put down a credit card.
Pros
As an entrepreneur, it is natural to be on the road to closing big projects or working on expansion plans. You can still stay on top of the core activities of the business through the MondayCRM application, available for multiple mobile and computer platforms.
Organize all the contacts by their priority. Maintain individual contact cards and full context, including data such as tasks, documents, deals, and activities.
Categorize your customers and targets based on territories. Assign them to a specialized group of salespeople for higher conversions.
Create custom automation with just a few clicks on the dashboard without requiring any complex setup. For instance, send an email when a particular sales agent registers a sale.
A large marketplace for apps to integrate with the CRM for adding new capabilities. You will find both paid and free apps on the marketplace.
Capture leads directly from the CRM dashboard using the official Facebook ads integration. Manage all your ad campaigns from a single place
Visualize all your creations and the design process for workflows directly in the Adobe creative cloud
Cons
Limited formatting options for item cards.
Difficulty in adding different maps on Monday.com, along with problems of specific geolocations using coordinates.
The user interface gets bloating and slow when a large number of items are displayed together.
No live support chat is available
Pricing
| | | | |
| --- | --- | --- | --- |
| Plan | Basic | Standard | Pro |
| Price (annually) | $8/seat/mo. | $10/seat/mo. | $16/seat/mo. |
| Files Management | Yes | Yes | Yes |
| Activity Log | 1 week | 6 months | 1 year |
| Shareable Forms | Yes | Yes | Yes |
| Advanced Search | No | Yes | Yes |
| Forms Customization | No | Yes | Yes |
| File Storage | 5 GB | 20 GB | 100 GB |
| Dashboards | 1 board per dashboard | 5 boards per dashboard | 10 boards per dashboard |
Best For – companies who are looking to get into CRM for the first time, typically small or midsize.
Freshsales by Freshworks is a rather good attempt at providing a unified CRM system without any shenanigans. They have been working hard on the whole system for a while, aiming to provide a more comprehensive array of integration with other services.
They provide two different packages here – Sales CRM & Sales and Marketing CRM.
Pros
Tailor-based sales activity based on your needs and changing patterns. Add multiple custom fields such as training attendance, offline meetings, and other events. Spot the discrepancies and changes in conversion for fine-tuning the entire process.
Take localization to the last mile with multi-language support along with support for multiple currencies. Let your customers make payments in their preferred currency and feel a sense of trust.
Categorize your customers and targets based on territories. Assign them to a specialized group of salespeople for higher conversions.
The advanced communication feature allows you to integrate WhatsApp, iMessage, and Zoom, which lets you read and respond to messages on those apps from the Freshsales CRM app.
Keep team-bound communication at the apex of clarity with the private Slack channels.
Get in the boat with the AI for making better business decisions. The Freddy AI provides you with the best possible following best action based on past data and performance. It also helps predict the probability of success for deals through CRM.
Full-fledged API access to your account with third-party apps for connecting to various data sources.
Cons
Not suited for businesses that are expanding beyond midsize. Lacks the capacity to scale beyond a point.
Patchy support staff availability is a letdown as the competitors provide a dedicated support line and live chat.
Expensive for larger companies with lower usage during seasonal periods.
No integration of IVR and SMS for developing Asian markets.
Pricing
| | | | |
| --- | --- | --- | --- |
| Plan | Growth | Pro | Enterprise |
| Price | $15/month | $13/month | $69/month |
| Activity Timeline | Yes | Yes | Yes |
| Offline events | No | Yes | Yes |
| Activity Home Dashboard | Yes | Yes | Yes |
| Auto-assignment rules for Contacts, Accounts, Deals | No | 50 per module | 100 per module |
| Multiple Sales Pipelines | No | 10 | 10 |
| Sales Teams | No | Yes | Yes |
| Sales Sequences Email Limit (per user) | 500/day | 1000/day | 2000/day |
Best For – industries and businesses who require specialized CRM tools to get the desired results
Hubspot is a CRM industry pioneer with a footprint in every service and product sector segment. Powered by a robust inventory of CRM applications with accompanying tools, consumers will find no need to look elsewhere.
Just like most of the services mentioned here, you can go for a trial on either of the hubs – Marketing, Sales, Service, CMS, and Operations. The individual demo is also available.
Pros
Free live chat for embedding on your CRM-hosted website across all the plans. Interact in real-time with your prospect and existing customers to keep relationships building at a pedestal.
Have a clear real-time view of your sales pipeline on a centralized and clean dashboard. All the reports on sales activity, productivity, lead conversion, along with individual performance, can be viewed with ease.
Store and view up to 15 million overall contacts, sans an expiry date but with unlimited data across all the plans. Whether you are a team of 1 or 10,000, benefit from the same quota.
Capture new leads in a more organized manner and grow your database in a short time. Fill in the data, and HubSpot CRM will do the rest by tidying up, enriching, and tracking each contact.
Give your customer support staff the power of a single inbox for centralized communication. Manage, view, and assign conversations from a single conversation pipeline.
Benefit from over 940 integration apps and services to augment your productivity and improve conversions. HubSpot can sync with dozens of leading apps.
HubSpot also offers a centralized tool for tracking all your sales content through document tracking.
Cons
The overall workflows are difficult to understand for beginners
Tiresome method for updating ads through the calendar with no option to bulk edit.
Lack of data in website analytics like visit duration, location of each visit, etc.
There is no easy way to access the "big picture" data of the entire CRM.
Pricing
| | | | |
| --- | --- | --- | --- |
| Plan | Starter | Professional | Enterprise |
| Price | $45/month | $800/month | $3200/month |
| Shared Inbox | 1 | Up to 100 | Up to 100 |
| Custom Properties | 1,000 | 1,000 | 1,000 |
| Custom User Permissions | Yes | Yes | Yes |
| Custom Blog | No | No | Yes |
| Standard SSL certificate | No | Yes | Yes |
| Calls-to-action | No | Yes | Yes |
| Video hosting and management | No | Up to 250 videos | Up to 250 videos |
Best For – Ecommerce, B2C, and B2B companies dealing with customers of different degrees.
One of the ledgers of the CRM industry, you will find ActiveCampgain at the doorstep for success in managing customers with apex efficiency.
Instantly get started with a free plan which is among the fastest deployment we have seen so far. You get free migration and training on each subscription to get things started.
Pros
Get to know the service better with Accelerated Onboarding It is a 90-minute webinar hosted by the developer and experts team that helps get accustomed to the navigation, strategies, and basic features. Users will also find knowledgebase articles suggestions in their dashboard, which are interactive and practical in nature.
Over 800 app integrations across different platforms go well with your existing system. Reap the full benefits of your subscriptions by integrating them with ActiveCampaign.
Hundreds of responsive email templates for making a long-lasting impression on your prospective customers. Well-crafted emails for every occasion.
Create newsletter campaigns for sending over emails. We can select from a variety of options – triggered, broadcast, targeted, autoresponders, funnels, and schedule emails.
Save your precious time with advanced automation for every scenario. Right from sending a Thank you email for the order placed to feedback on the product/service once the session is complete.
Manage several sales funnels under one roof with organized customer data with on-point follow-up with the customers at the perfect moment.
Seamless communication with the customers across emails, SMS, social media, and on-site. Converse directly with customers on the website itself to boost attention and call to action.
Cons
The online support is not available at all times like it should be
Lack of customization on campaign sending settings
Users have to manually set up the UT parameters for getting full control over how the leads are received on the site.
Resourced intensive app for computers and not suitable for older systems.
Pricing
| | | | |
| --- | --- | --- | --- |
| Plan | Lite | Plus | Professional |
| Price (billed annually) | $9/month | $49/month | $149/month |
| Users | 25 | 50 | Unlimited |
| Landing Pages | No | Yes | Yes |
| Marketing Automation | Yes | Yes | Yes |
| Sales Automation | No | Yes | Yes |
| Site Messages | No | No | Yes |
| Drag and Drop Email designer | Yes | Yes | Yes |
| API and Webhooks | Yes | Yes | Yes |

Best For – companies who require CRMs who can cater to customers from around the world
Zoho is no stranger in the business world, famous for its web-based office suite, powering institutions, and businesses around the world.
They have become a global leader in providing enterprise tools empowering customer-business relations across the board. Over 2,50,000 companies across the globe trust Zoho CRM. The clientele includes the likes of Amazon, Suzuki, Bose, and many more.
Like Omnisend, sign up for a free trial by entering your email, name, and phone number (didn't ask for the verification). You will land inside the CRM dashboard after signing up.
Pros
There is a large pool of sample data in every element and section to get you started. You can take different tools and features for a test drive and get a ballpark of things that work for different data sizes.
Manage all your leads through lead management for identifying, analyzing, and helping in prioritizing different prospects. Convert them into sales and save time that would otherwise be spent on perusing through the mirage of reports.
Meet Canvas, a simple drag and drop editor for creating aesthetically pleasing high conversion sales pages. Rely on the prebuilt templates made by in-house artists ranging from minimalism to industry-specific, offering a broader perspective.
Provide customers with a seamless brand experience through the CommandCenter, which orchestrates all the departments in systematic coordination.
Create an Omnichannel CRM for conversing with the customers in real-time who come in contact with your brand. It can be SMS, phone, email, social or even the customer portals.
Keep a close watch on real-time reports generated by the Zoho CRM analytics. View multi-dimensional reports in template report formats for ease of analysis.
Instantly generate sales quotes, invoices, and scripts to convert the leads into customers.
Cons
Initial customization takes time to set up
Unpolished integration for data sharing
No live chat support for quick queries and help
Crowded navigation on the dashboard due to an extended number of features
Pricing
| | | | |
| --- | --- | --- | --- |
| Plan | Standard | Professional | Enterprise |
| Price (billed annually) | $14/user/month | $23/user/month | $40/user/month |
| Leads and Contacts | Yes | Yes | Yes |
| Macros | No | Yes | Yes |
| Scoring Rules | 10 fields/module | 20 fields/module | 30 fields/module |
| Email Parser | No | No | Yes |
| Custom Fields per module | 10 fields | 155 fields | 300 fields |
| Canvas View | No | No | 3 views/users/module |
| Custom Reports | 100 | Unlimited | Unlimited |
Best for – enterprises of all sizes which are looking for cloud-based SaaS without the hassle of on-site setup.
Salesforce is a force to reckon with in the online space. It provides a wide range of services, including a capable CRM, which fails to disappoint.
Just like others, there is a free two-week trial without the need to put down a credit card.
Pros
Sales pipeline management, known as opportunity management, offers a visual way to display different leads. The high success probability ones are prioritized also makes you aware of the competition, the stage of the deal, and more.
With Salesforce Engage, connect with your customers on a diverse level, offering them all your attention while dealing with a larger group of clients. Send personalized emails, find the gaps in interaction, and monitor trends based on reports and analysis by the conversation engine.
Share your files and folders from anywhere with anyone. Collaborate with the team and search faster for files without any delay.
Take benefit of the never seen before lead management mechanism. Create a visual timeline of the lead, which helps send the conversions up north. Track every moment and activity of the lead targeting from the CRM dashboard
Access the CRM dashboard from the mobile app when you are away. Collaborate, share files, and approve deals when on the go. There is an option to build a custom-branded mobile app as well.
Take sales collaboration to a different level with the social feed where you can find the experts and the right people for helping in closing sales.
Provide automatic approvals for all sorts of business requests, discount deals approval, travel receipts, and expense reports from specific groups of people.
Cons
Resource-intensive browser tabs that can become unresponsive on occasions.
Custom fields have a broader learning curve and are complex for beginners.
Duplicating and matching data rules are tiresome to implement.
The error messages do not contain information on what went wrong.
Pricing
| | | | |
| --- | --- | --- | --- |
| Plan | Essentials | Professional | Enterprise |
| Price (annually) | $25/month | $75/month | $150/month |
| Account, Contact, Lead, and | Yes | Yes | Yes |
| Salesforce Mobile App | Yes | Yes | Yes |
| Roles and Permissions | No | 2 roles per org. | Unlimited |
| Customizable Reports and Dashboards | Yes | Yes | Yes |
| Developer Sandbox | No | Yes | Yes |
| Google Apps integration | Yes | Yes | Yes |
| Record types (per object) | No | 3 types per object | Unlimited |
Best For – B2B enterprises dealing specifically selling their services and product to businesses
Nutshell is a growth software responsible for your B2B needs without requiring a dedicated IT department. The emphasis here is on collaboration, making it easier for companies with large teams to work together.
There is no free plan, but you can subscribe to the 14-day trial that does not require a credit card. You can even sign in using the Google account.
Pros
Automate everything about sales, right from research to closing the customer. Design your sales plan in a way that the execution is effortless in automation—tag different actions and follow-ups for different scenarios, along with keeping your email outreach on autopilot.
View your sales and leads in the Nutshell dashboard that offers four different ways of views – board, map, chart, and list. It provides a wholesome analysis of the sales where no details go unnoticed. On top of that, the hot leads, powered by AI, prioritize leads with the most potential and success rate.
Customize the reports in any way that suits your preference. Download the information-laden presentation-ready reports that are easy to read and discuss in meetings involving different departments.
Sometimes customers and leads require to say of particular departments outside of sales. Drop into conversations with customers and keep a check on ensuring maximum satisfaction.
Amp up your email outreach game by taking advantage of the personal email sequence tool for creating special sales drips. Create a unified email list instantly on the dashboard for keeping tabs on conversations with success rate reports.
Make calls from the CRM app itself without ever leaving the dashboard. There is no cap on in-app phone dialing and recording in Nutshell.
Native calendar integration with Google Calendar, Office 365, and Exchange that does not require any tiresome configuration
Cons
Nutshell has troubles with multiple files attachments on emails
Search does not produce accurate results when company names with special characters are involved ($, &, or @)
SWOT analysis chart's custom fields are not intuitive like they should be. They are difficult to navigate.
Finding duplicate contacts happens only after the import is complete.
Pricing
| | | |
| --- | --- | --- |
| Plan | Starter | Pro |
| Price /per user | $19/month | $35/month |
| Contacts data and record | Unlimited | Unlimited |
| Pipelines | Limited | Unlimited |
| Communication Histories | Yes | Yes |
| Funnel Report | No | Yes |
| Automatic Lead Assignment | No | Yes |
| One-click bulk emailing | Yes | Yes |
| Personal email sequences | No | Yes |
Best For – Customers that require an affordable CRM solution with Cloud SaaS integration
How far can you go with just a well-organized flow chart alone? Less than you anticipate. We need the magic of automation along with the supercharged Agile CRM features to get through.
Here the users get the benefits of cloud-based SaaS, mobile-ready and, frankly, swift to operate.
Pros
Single-page contact management with all the actionable data updated in real-time. Sync with third-party emails – Gmail, Microsoft Exchange, and Office 365. Other IMAP providers also work flawlessly.
Enable gamification for the sales department, ensuring collaboration and better lead conversion through accurate sales tracking. Promote healthy competition and collaborations in your sales team. On top of that, create custom leadership boards to determine who leads the sales game.
Take advantage of the excellent page builder with a wide variety of custom themes and templates with high conversion and retention rates. Create responsive web pages using the block builder while embedding automation-based web forms.
Agile CRM pays special attention to mobile marketing with unrealized potential by competitors. Set up automatic responders, which send an automatic follow-up, confirmation, and welcome messages, exuding a personalized touch of communication.
Streamlined ticketing feature on the CRM for resolving all the customer queries without keeping them waiting in line for long.
Create smartflows for customer support with canned responses and priority assignments to different support reps.
Efficient integration with several social and business platforms. You can integrate with Twilio and RingCentral for merging calling facilities on the system.
Cons
Unoptimized apps for Android which need update and polish
No filter deals based on the contact information
The broader learning curve for beginners who are just starting out
Need to delete and load the lead again when it has "hard bounced" instead of retrying from the duplicate entry
Pricing
| | | | |
| --- | --- | --- | --- |
| Plan | Starter | Regular | Enterprise |
| Price (billed annually) | $9.99/month | $39.99/month | $64.99/month |
| Contacts and Companies | 10,000 | 50,000 | Unlimited |
| Lead Scoring | Yes | Yes | Yes |
| Call Recording | No | No | Yes |
| Custom Deal Tracks | No | Yes | Yes |
| Campaign Workflows | 5 | 10 | Unlimited |
| API calls/day | 5,000 | 10,000 | 25,000 |
| Automation Rules | 5 | 10 | Unlimited |
Best For – Large corporations who are looking for automatic conversions on the existing customers.
The pole starts with the Omnisend, where the emphasis is on increasing the business sales while reducing the workload. Here the three focuses are – email marketing, SMS, and automation through artificial intelligence.
Omnisend welcomes you with a free trial that does not require a credit card. Enter your email to get started right away with the free plan. There is an option to send a query for a demo. You will be contacted shortly to schedule a live demo.
Pros
Turn your visitors into subscribers with eye-catching yet straightforward sign-up forms. Engage your visitor's experience with a wheel of fortune raffle, offering extra discounts and value, thus prompting them to sign up.
Smart targeting popups for customizing the timing, action, or the nature of popups, depending upon the visitors' activities.
Create stunning and shoppable emails using amazing collections of beautiful templates. You also get an easy-to-use email content editor that does not require coding knowledge. Lace the mails with dynamic discount coupon codes that work based on purchase history, cart items, and more.
Take advantage of the prebuilt automation workflows consisting of prebuilt messages, subject lines, and workflow settings to get up and running within minutes with your first automation.
Build advanced automation using the drag and drop workflow editor. Create/add channels to sequence without a master's degree in computers.
Make full use of the acquired customer/prospects by looking at the AI-assisted customer lifecycle segmentation to understand the customers who need re-engagement.
Birds-eye view to the detailed analysis of all the campaign performance metrics, actionable and automatic reports, get a hold of everything on a unified dashboard.
Cons
No triggering welcome automation for subscribing during the checkout page.
Buggy preview feature, which fails to load all the elements at times.
Lack of color schemes on the wheel for the emails.
There are no themes for different occasions like Black Friday, 4th of July, etc.
Pricing
| | | | |
| --- | --- | --- | --- |
| Plan | Free | Standard | Pro |
| Price | 0 | $16/month | $59/month |
| Reach Contacts up to | 250 | 500 | Yes |
| Emails | 500/mo. | 6000/mo | Unlimited |
| SMS Up to | 60/mo. | 60/mo. | 3,933/mo. |
| Web Push | 500 | Unlimited | Unlimited |
| Omnisend branding | Required | Optional | Optional |
| Advanced Reporting | No | No | Yes |
| Custom Targeting and collection | Yes | Yes | Yes |
2. Selecting the right CRM for Sales Automation
We see dozens of CRM products in the market, many advertised as focused sales and marketing. They will confuse you with the features and extra tools offered by them. Before selecting a CRM for sales automation, we must first keep a few points in mind.
2.1 Ascertaining your Needs
Have a look at what's lacking in your current CRM software and the room for improvement. Or, is this your first time trying out one? Then it would be best if you had all the basics and more here.
As an experienced user, you need to look at the parameters of your current system in terms of leads management, sales funnels, email tracking, customer experience, and more.
What you want to achieve with shorter and longer goals is essential in deciding on a CRM. Whether it's increased conversion rates, shortening the sales cycle, improving customer service, or improving team collaboration, it is key to understand the requirements for achieving your goals.
2.2 Budget
The monthly cost per user starts from $9 and ranges to a lot more. Do the math beforehand and define a monthly budget that goes into the CRM for managing all the key aspects of your operations. Ask yourself if the long-run benefit covers the expenses with a comfortable margin.
With CRM offered SaaS-based cloud, you can take monthly services and pay a subscription to the company. The alternate way is to go on-premise but get ready for server maintenance costs along with the license. Here, optimization is the only way to break even when your operations are large or have low server costs.
2.3 CRM with Scalability
Right now, your company might not be the biggest player in the industry, and the enterprise is small in size, but it would only go upwards with time, with equal respect to market fluctuations. You need a CRM that is scalable when the need arises. The worst thing during a boom is being held down by a system that limits growth.
2.4 Role of AI
Marketing is a dynamic disciple that is ever-changing. You cannot rely on a rigid set of data, patterns, or even rules. The key here is to adapt to the changing times. A Custom Relation Management (CRM) software/service supports sales of the marketing team and hence needs to imbibe the changes swiftly to provide valuable assistance.
AI is a powerful tool that is self-learning based on past data, behavior, and trends. AI can take over all sorts of past information and data to provide a more informed suggestion on the way forward, aiding in making crucial decisions.
That was just the backend part of operations; artificial intelligence can also assist customers in support and also become active agents for conversation using Chatbots. Make the customers feel heard while providing possible help before connecting to an agent in the queue.
2.5 User experience
The ultimate aim of any CRM solution is to enhance sales and strengthen business relations. Different solutions provide different features aimed at various departments and professionals. Product-based companies need CRM with better after-sales features to aid the customers, while service-based enterprises require tools to maintain SLAs with their customers.
It is uncommon to see one CRM that can cater to every kind of business. You need to look for solutions that cater specifically to the team's needs.
2.6 Reports and Analytics
Effective and accurate reports form the base for sound decision-making. And the first step involves the data being properly recorded, segregated, and logged in a systematic manner.
With that in place, you can begin the analytics part, where CRM helps you identify the weak spots and individual performances. This helps in determining who needs more training and who deserves higher commission or promotion.
2.7 Integration with the existing system
It is important to find a CRM that compliments and bodes well with the existing system and scheme of things. We have to keep in mind that changes in the CRM may result in a short-term impact on the sales and overall performance. The only way forward is to closely monitor the transition and make calibrations for seamless adjustments.
2.8 Robust Support
Things are bound to derail or come to a logjam in a fast-paced business due to human or technical errors. We cannot let that slow us down and hinder the enterprise.
The CRM software/app should accompany an SLA level support for clearing every roadblock along the way for smooth functioning with close to nil disruptions in daily operations.
2.9 Learning curve
Complexities are like the second page of Google search results; no one wants to go there. An ideal CRM should be straightforward and intuitive to use, irrespective of the user's expertise level.
The learning curve should be short and fruitful, without dragging on for a long time. Shuffling through the support documents for each feature is not a good sign for a feature-rich CRM. Here the idea is to increase productivity and sales, but that wouldn't be happening when the staff is tangled in figuring out how to make a feature work.
3. CRM FAQ
3.1 Will installing a good CRM automatically increase my sales?
That would be a dream scenario but not plausible merely by deploying an excellent CRM alone. First and foremost, your service/product should be good enough to attract the interest of prospective customers. Then your staff, consisting of sales, support, and backend, needs to provide the quality for helping improve the sales number over a period.
3.2 Is the CRM service's free plan enough for a small business?
Most CRM systems offer a free plan or a trial for getting the hang of things before opening the wallet. Relying on the unpaid plan for your business is a risky proposition as it may have the opposite effect and cause more harm than good. You may quickly run out of the provided usage credits, bandwidth, and space on the free plan.
3.3 Which is the best CRM for startups?
Startups generally mean smaller teams with minimal requirements in terms of users and specializations. You can give Zoho CRM and Freshsales CRM a try, which offer comprehensive tools and features best suited for smaller businesses.
3.4 Can you automate everything in the CRM?
We can automate the majority of the functions in the CRM after the initial setup and integration with the existing system. Sales can be managed through autoresponders, and assignments to sales staff based on past trends and performance. Artificial intelligence can also prioritize different segments of customers for serving them better and maximizing the conversion of leads.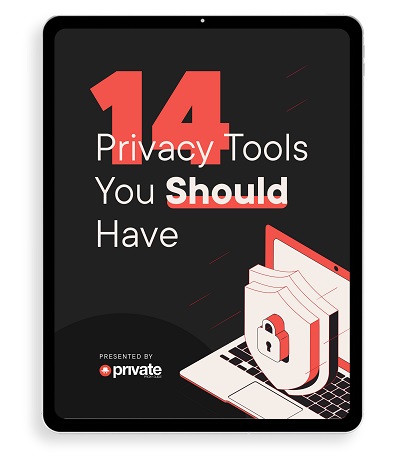 Learn how to stay safe online in this free 34-page eBook.