Customer concerns or demands might overwhelm you when you've just started your firm. However, managing internal and external difficulties becomes a formidable undertaking as your company grows. Such a dire situation emphasizes having the most significant support desk software.
So, if you're looking for the ideal customer service software to jumpstart your support operations, look no further. This article evaluated a few of the best customer service software and their features and cost. But first, for those who are not familiar with the term, let's define customer service software.
1. What is Customer Service Software?
Customer service software is a prominent company tool that centralizes all incoming client conversations. customer service managers may keep track of customer requests and monitor the performance of support employees. The best customer service software solutions make client assistance attractive and straightforward with automated responses, parent-child invoicing, shared inboxes, reporting, and more.
2. Best Customer Service Software for Small Business 2023
Freshdesk is a popular small business customer service software. Its powerful software is jam-packed with essential and advanced capabilities for your client service at a low, scalable cost. Ticketing, self-service, automating, personalization, interaction, analytics capabilities, and a multi-channel helpdesk are some of its primary features.
The product is simple to use. As a result, you and your technical support crew won't have to waste time learning how to use the platform and can start using it right away. Its programs are ideal for small enterprises since they are flexible to accommodate changing business needs. It even has a free subscription with basic customer service for an infinite number of agents. If you want to see if it meets your needs, you can join up for a free 21-day trial to try out the software and see how it works.
Freshdesk excels in the area of dashboards. It allows you to see and access all of your connections, tickets, reviews, and communities, among other things. Unresolved, unallocated, due, on pause, and service requests are easily viewable from the dashboard, ensuring that your team does not miss any issues or requests. All interactions are logged in one place, and all support-related communications are centralized, allowing your team to work together to fix issues and boost productivity.
Pricing Model: Monthly payment
Outstanding Features
Agent Collision Detection Ticket Control and Reporting Team Inbox SLA Management
Ticket Customization
Automated Repeated Actions
The huddle of the Response Generation Team (Pre-formatted)
Splitting Tickets
Multi-channel Assistance
Intelligent Ticket Management Ticket Distribution
Automation that is triggered by time
Automation that is triggered by an event
Email Notification in Real-Time
Email to Knowledge Base from Immediate Solutions Provider Mechanism for Content Feedback
Monitoring the Knowledge Base Creation and Management
Ticket conversion is a forum topic.
Reports on the helpdesk and customer satisfaction
Customer analytics in real-time
Personalized Reports
Customization and Design of the Portal
Delegation and Agent Management
Ticketing, URL, and app customization
Segmentation of Customers
SSL Certificates Made-to-Order
Restrictions on IP and Network
Management of Identity and Access
In what ways does Freshdesk help best?
Organizing a messy email chain: When it comes to customer service, most firms start by setting up a shared mailbox and providing access privileges to the support team. As the team grows, this may get quite chaotic, with emails getting squashed in the inbox, workers having no context for the issues they're dealing with, and many agents replying to the same inquiry by accident. Freshdesk consolidates inboxes, allowing teams to handle customer contacts with its streamlined ticketing system effortlessly.
Collaboration on support issues between teams: Support agents frequently need to confer with other agents about a ticket, share developments internally, or keep track of developments. To fix defects or evaluate issues, they may need to involve other teams, such as developers or testers, in a ticket. Freshdesk allows agents to add personal notes to tickets that are only viewable to other agents logged into the support portal. You can address these remarks or comments to particular agents by naming them the intended recipient.
Performing tedious, repetitive tasks: Agents spend time unnecessarily classifying, prioritizing, and allocating issues/tickets to the appropriate persons using email and most outdated platforms. When clients come in with simple questions or many clients report the same issue, operators must repeatedly fill out the same response. Freshdesk includes several automations that help agents save time and increase productivity. Every new ticket is immediately classified, prioritized, and assigned to the appropriate team by the dispatcher.
Salesforce Service Cloud is Salesforce's response to small businesses' customer service challenges. This software has many features that can help you with monitoring support requests to direct inquiries. Additionally, it gathers service requests from several channels into one handy spot, allowing you to better sort, queue, and fulfill them. It also provides excellent contact management features that will assist you in improving key customer service metrics and KPIs.
The simplicity of Salesforce Service Cloud is what sets it apart. It's simple to set up because it works right out of the box. It's also simple to learn how to utilize it, owing to Trailhead, Salesforce's official online learning engagement platform, including Service Cloud classes. This program is also expandable, making it an excellent choice for accompanying you on your trip as your small business grows. Its Einstein AI helps you automate many of your assembly operations, allowing you to do more tasks in less time and concentrate on more essential elements of your organization.
Case management, process optimization, omnichannel forwarding, analytics, call center management, and phone integration are all included in this comprehensive system. It also allows clients to develop self-service portals that they can use. The provider now offers three pricing options, ranging from small teams to business users.
Pricing: Salesforce Service Cloud does not offer a free trial. The cost of the packages are as follows:
Essentials Pack – $25
Professional Pack – $75
Enterprise Pack – $150
Unlimited Pack – $300
Outstanding Features
Integration of Computer Telephony (CTI)
Management of lead-to-contact accounts
Salesforce authentication
Permissions and roles
Live agent chat snap-ins
Customer service expert on social media
Work order management knowledge
Outlook integration for email
Case management expertise
Portal for customer accounts
Custom page designs
Plan for Standard Success
Asset administration
Supervisor of all channels
Dispatch of field service
Contracts for services and entitlements
Sandbox for developers
In what ways Salesforce Service Cloud helps best?
Service console's call center: The feature you'll like is the computer-telephony integration (CTI) capability, which gives your agents call center functionality that you can manage right from the Service Cloud panel. Before agents pick up the phone, CTI provides them with an immediate screen picture or the caller's account information. Your agents will be more equipped to interact and engage with clients if they access customer information. The phone procedure is aided by automation, which converts every customer phone number in Salesforce into an interactive link, ways in which employees can call customers with a single click.
Get all the information you require in one location: Your agents' experience is unified. Their productivity is maximized by having a single information source with everything from customer information to case histories to dashboards. The agent can provide speedier service when all the information is in one location. Your customer support team is equipped to answer client queries accurately the first time, foresee client needs, and consistently deliver world-class customer service.
Streamline your pipeline for better customer service: You get customer support software with CRM at its heart to drive client happiness because it's a Salesforce solution. Its case management tool helps streamline your customer support flow for better results. By keeping your employees connected to all activity, replies, and information they require, you can solve customer support problems faster from anywhere. With AI-powered routing suggestions from Einstein incorporated into the software, you can automatically assign the most acceptable agent to guarantee that cases never slip through the gaps.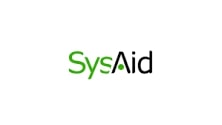 SysAid is service management and helps desk systems integrate investment management, automating, and business information into a single platform. It includes all of the critical tools you'll need to handle your IT support, including ticketing, chat, industry benchmarking, and IT asset management. It also features a self-service portal wherein customers may file tickets, monitor IT announcements, seek services, and search the knowledge base.
SysAid's automation capability is also noteworthy. It automates tedious and repetitive procedures, lowering your service desk workers' workload and enabling them to concentrate on more productive duties. SysAid also allows you to customize event forms for more in-depth reports. You may, for example, tell your IT personnel how urgent the problem is. You could use a pre-populated service history template or load one based on the category provided in the ticket for frequent issues.
Pricing: SysAid offers a free plan, and for paid services, clients need to contact the vendor
Outstanding Features
Ticket administration
Knowledge base Self-service portal
Reset your password
Control from afar
CMDB
Chat
Automation
Inventory control for hardware/software
Integrating a help desk
Monitoring Patch Management
Messages broadcast
In what ways does SysAid help best?
The IT Asset Management and Customer Service Flexibility platform: SysAid is a combined IT support desk and investment management system. Its Lightweight Directory Access Protocol authentication sends notifications to specific devices and doesn't require a separate login for asset management. Network and portable devices are detected using SysAid's inventory management solution, removing the need for manual intervention or imports.
Remote Asset Management and customer service: The technology is designed to automate customer service, remotely control and manage equipment, and assess performance. The software is capable of determining when and how to escalate support difficulties. You can also use the asset management system to maintain inventory and service history. Its ticketing system can automate almost any customer service process or activity.
System Setup: Although it appears hard at first glance, you can learn to set up fast. The vendor offers training and has free videos available on their website. If you're having trouble with the UI, viewing these videos is good. Users can see their assets listed by kind on an asset management dashboard. It also enables you to see nothing but the information on the dashboard that you wish to see.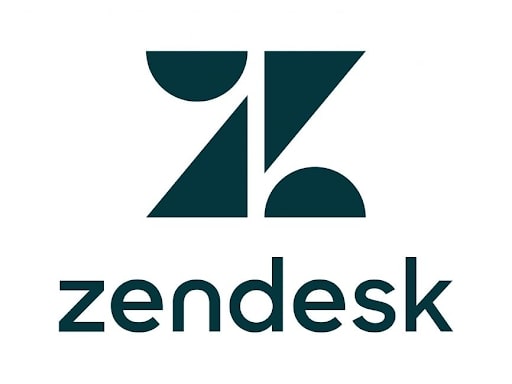 Zendesk is a mainstream customer service software that includes many tools to improve your customer service level. Its user-friendly UI and responsive design make it simple to integrate the system into your operations. Email, online chat, social networks, phone, and SMS are all supported. It also enables effective teamwork, allowing your agents to address problems more quickly and efficiently.
You can use the program to streamline a broad range of procedures. For example, if you have a lot of repeated customer inquiries, your agents can construct regular responses by creating their macros. Users can also get a customized view of their line based on ticket state, group, and assignee factors. It also allows your customers and employees to use self-service resources such as the knowledge base, helpdesk, help center, and online community.
Pricing
Free Trial is available
Zendesk Support Essential costs $9/agent per month
Zendesk Support Team costs $25/agent per month
Zendesk Support Professional costs $59/agent per month
Zendesk Support Enterprise costs $125/agent per month
Zendesk Support Elite costs $199/agent per month
Outstanding Features
Native iPhone, iPad, and Android apps support are available.
Advanced analytics and robust reporting
You may easily trademark the customer-facing web interface.
Community forums and a knowledge base portal are included.
Over 100 third-party app connections out of the box
An open API allows for smooth integration with your company.
Support for several brands with linked accounts
"Light agents" are unlimited and free (Enterprise plan only)
Forums, both public and private
Complete CSS rebranding
Multi-language support
Salesforce and SugarCRM come pre-built.
In what ways does Zendesk help best?
The Basics of a Stable Helpdesk: The software includes all of the essential elements of a robust customer service solution. A ticketing platform, knowledge base, forums, phone center, live chat, and message tool are all available. You can create a powerful and efficient customer service procedure around this foundation, if not all at once. Zendesk has an ITIL-ready IT customer service version for IT assets. It also connects with crucial business technologies such as CRM and salesforce automation and over 600 apps in its market.
Encourages collaboration for better assistance: The Zendesk customer service platform allows your support team to collaborate closely and share vital client information via an internal comment feature, allowing them to converse on issues confidently. The technology also allows every individual to see who is handling a ticket at any given time in real-time. By combining your customer support with a customizable client, online community, knowledge base, and support center portal, you can assist your agents in being more productive and resolving issues faster. You are also giving your customers better self-service options.
Engage high-potential prospects: Proactive live chat with an automated trigger lets you engage and assist visitors hovering on your site or checkout page. You only have a short window to engage these prospects while they're still interested in the product, and live chat allows you to communicate with them in real-time.
Content Maximization: In the Guide module of Zendesk, you can use an AI-powered bot. The bot brings up relevant items from your database as users type their inquiries. If you already have an archive of valuable instructions and articles on your website, you can now use this bot to add quality to your customer service. That means you're getting a better return on your content investment.
HubSpot Service Hub gives you the tools to provide better customer service that's more organized, efficient, and seamless. It's a full-featured business suite with built-in automation and analytics capabilities and the ability to convert client chat and email into tickets. Your tickets can be organized, prioritized, tracked, and resolved using the program.
HubSpot Service Hub helps you interact with prospects and convert them into loyal customers with advanced customer service capabilities. The conversations inbox is a handy tool that converts your email accounts, live chat, form, and social media interactions into tickets and stores them in one unified inbox. ServiceHub also includes comprehensive ticket routing, escalating, and task creation automation features. Additionally, automatic feedback answers provide you with an advantage in developing marketing plans. You can use the live chat to engage your consumers in relevant and tailored dialogues.
Pricing
Free Trial is available
The starter Plan costs $50/per month
Professional Plan costs, starting at $400/month
Enterprise Plan costs, starting at $1,200/month
Outstanding Features
Ticketing
Customer comments
Live conversation
Bots that converse
Team email automation and routing conversations dashboard
Reporting
Management of contacts
Contact information and corporate information
Scheduling emails
Email notifications and tracking
Templates for emails
Organizing meetings
Support over the phone and via email
In what ways HubSpot Service Hub helps best?
Customer Engagement: People naturally seek to talk about opportunities in their everyday lives and at work. Consumers are in a similar scenario. Service Hub captures what customers are looking for, allowing you to match how they engage with dialogues across channels, including chat, emails, and social media. This method speeds up and deepens interactions, allowing you to better understand and learn about your customers.
Guiding Customers: You learn more about your clients by having fantastic conversations with them through multiple channels – what they want and need or don't need, their preferences, their loves, dislikes, etc. You may now use the abundance of data you've gathered to define how you provide proactive customer service, where you focus your efforts, and where and when best practices are implemented.
Comprehensive analyzes and reports: Everything you collect through tickets, knowledge bases, and client comments is a gold pot of information just waiting to be mined. The new service monitoring dashboard is at the forefront, providing you with all the information you require.
3. What to look out for when choosing customer service software?
Consider these factors while choosing a customer service application.
Modern features such as IVAs, sophisticated chatbots, and AI may appear glamorous and frightening to integrate but aren't required. In reality, you'd be better off focusing your efforts on ensuring that a certain customer service system meets your basic requirements. Four important talents are required:
Create, route, or track problem tickets.
The ability to edit and cancel a ticket while keeping a transaction record.
Data from tickets can be shared with other systems.
The ability to get tickets in many ways.
Finally, you may choose which channels you want to use to generate customer service tickets. But, at least you want to email and phone, and many businesses also provide users and customers the option of sending tickets via social networks and even SMS.
4. Conclusion
Easy configuration, satisfying customer experience, intuitive interface for both users and consumers, custom reports, deep system integration, mobile applications, multi-channel assistance, adequate knowledge base, automated assist ticket management, and brand-friendly personalization are the features that most of the best platforms presented here possess. Compare assistance desk ticketing systems to find which one is right for you.
Easy setup, intuitive interface for both customers and agents, positive customer experience, custom reports, mobile apps, deep integrations, multi-channel support, automated help ticket management, sufficient knowledge base, and brand-friendly customization are all features that most lead systems presented here have. You may also compare support desk ticketing systems to find which one is the best fit for you.
We recommend that you try the best picks, but it doesn't mean you should disregard the remainder of the customer service software options on the list. There is always a software application appropriate for your company and features that may improve your operations and help you grow and retain customers.
Finally, a complete company evaluation is required to discover the difficulties confronting your small business and which aspects of the customer support operations you wish to improve or fill in the gaps.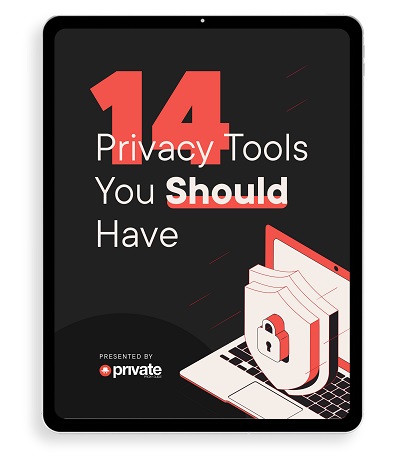 Learn how to stay safe online in this free 34-page eBook.