A WordPress eCommerce plugin can assist you in creating a cost-effective and user-friendly online marketplace.
Though WordPress was created as a blog or website, eCommerce plugins and templates have made it a perfect platform for those with a small budget or time yet still wish to start an eCommerce store.
One of the main advantages is that many powerful plugins are available, and these tools can assist you in growing your online business swiftly and efficiently.
WordPress is a website-building software that uses a robust Content Management System. Working with WordPress, you'll discover many plugins for various purposes, including eCommerce.
Choosing the right plugins can make it difficult for WordPress users to decide.
Let us now look at a few of the popular eCommerce plugins.
| | | | | |
| --- | --- | --- | --- | --- |
| | Performance | Page Speed | Backend Support | Price |
| WooCommerce | Heavy-duty performance | Slow | Excellent | $20 to $100+ |
| Bigcommerce | Excellent | Medium | Moderate | $29 to $299+ |
| Shopify | Excellent | Excellent | Moderate | $29 to $299+ |
| OptinMonster | Excellent | Slow | Excellent | $14 to $80+ |
| Easy Digital Downloads | Medium | Medium | Excellent | $99 to $399+ |
| SeedProd | Excellent | Excellent | Excellent | $79 to $399+ |
| Ecwid Ecommerce Shopping Cart | Excellent | Excellent | Excellent | $0-$99+ |
| MemberPress | Excellent | Excellent | Moderate | $199+ |
| Cart Recovery for WordPress | Excellent | Medium | Moderate | $0 to $79+ |
| TrustPulse | Medium | Excellent | Moderate | $0 to $34+ |
| SearchWP | Medium | Medium | Excellent | $99 to $399+ |
| WPForms | Excellent | Excellent | Excellent | $199 to $299+ |
| Wholesale Suite | Excellent | Medium | Excellent | $49 to $148 |
1. Best E-Commerce Plugin For WordPress in September 2023

WooCommerce is the most prominent WordPress plugin right now, so you've probably heard of it. WooCommerce is frequently the first choice for converting WordPress websites into e-commerce stores.
Features
WooCommerce is also completely free, ideal for small and medium-sized businesses.
WooCommerce allows you to sell almost anything, including memberships, services, and digital goods.
Most WordPress eCommerce themes are designed around WooCommerce, the most popular e-solution for WordPress. Shopping carts and attractive product galleries are examples of this.
WooCommerce offers its own extensions store with a choice of third-party plugins. The cost of an extension is determined by what you require.
You can add as many goods and photos as you want.
Products can be embedded and checked out on any page.
Store currencies, regions, and measurement units can all be customized.
Show product reviews and ratings and the 'Verified Owner' mark.
One-click refunds, guest checkout
Add groups, tags, and attributes to your document.
WooCommerce's major flaw is its lack of scalability. To expand your WooCommerce store as it grows, you'll need to switch to a dedicated hosting provider. It is the most amazing free plugin on the marketplace and the simplest method to get your online store up and running.
BigCommerce is an eCommerce platform that focuses on assisting businesses with internet shopping. Skullcandy, Ben & Jerry's, CamelBak, and other well-known online stores are powered by the same technology.
BigCommerce is hosted in the cloud and integrates seamlessly with your WordPress site. Scalable, enterprise-grade security and excellent performance are all advantages. It is a standalone platform, including a WordPress plugin that integrates eCommerce capabilities.
Features
AMP-enabled pages load quickly.
Set Gutenberg as the default editor.
A separate backend system: With a separate system for e-commerce, you can save money on hosting.
PayPal by Braintree offers competitive card rates: enable Visa Checkout and Apple Pay.
Multiple locations can be managed from a single control panel.
Catalog management, payment processing, and fulfillment logistics management.
This plugin is ideal for significant businesses who recognize the significance of digital marketing while still needing access to a top-tier eCommerce platform. Furthermore, this plugin combines the most remarkable features of both platforms, enabling WordPress to collect techniques while BigCommerce handles eCommerce. The plugin is also straightforward, well-designed, and equipped with all of the capabilities you'll require to expand and flourish.
Shopify, like BigCommerce, is a cloud-hosted eCommerce platform that allows you to start selling online rapidly. To begin with, Shopify, join up, and get started. There's no need to fiddle with different payment channels, postage or taxes, or ensuring the site's security.
Shopify is in charge of everything and is a hassle-free, all-in-one solution. It also comes with a plugin that allows you to construct a WordPress website to manage your data while increasing revenue.
Features
Both physical and digital products are supported.
Inventory tracking is made simple with a stock editor, bulk import, and order tracker.
It accepts online and in-person credit cards if you have many payment choices.
Order fulfillment is a breeze thanks to simplified shipping choices and direct connections with prominent providers like USPS.
Shopify is an excellent choice for individuals who want to sell online using Shopify and WordPress. You have to choose a Shopify store plan that suits your needs, create a WordPress website, and then install the WP Shopify plugin.
You can utilize WordPress because of its front-end flexibility. Meanwhile, you may use Shopify to run your store's backend and checkout process and benefit from its security and simplicity. If you currently have a Shopify store, merging with WP Shopify will expand your customer base.
OptinMonster is the most effective conversion optimizing and lead creation software available for eCommerce stores. That means we're the best at getting visitors to your site to do the activities you want them to take. How do we go about doing that? By allowing you to quickly construct high-converting conversion strategies like popups, hovering bars, fullscreen greeting mats, and more.
It enables you to develop conversion campaigns that are entirely customizable based on particular goods in your eCommerce website, items in your customers' carts, cart totals, and much more. As a result, this eCommerce plugin is ideal for both small and large businesses. These targeted principles can help you increase revenue in your eCommerce website quickly.
Features
Using Exit-Intent technology, convert abandoned visitors into leads.
Using onsite retargeting, provide special offers for regular visitors based on previous engagements with your site.
Using MonsterChains, follow it up with your visitors.
Create bespoke browser cookies depending on your clients' demographic information, and then display highly targeted advertisements to increase conversions.
Excellent customer service.
OptinMonster works with WordPress and any eCommerce platform, such as WooCommerce, Shopify, or BigCommerce.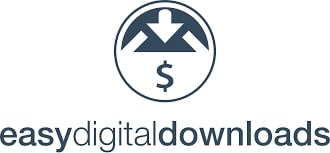 WordPress site owners can use Easy Digital Downloads to offer digital downloads online. It comes with many useful features right out of the box for setting up a digital products store.
This exciting feature is also available in WooCommerce, but EDD has additional capabilities and a stronger focus on online sales. It also has a much cleaner UI better suited to digital items. So, if you only want to sell Digital books, audio files, or PDF files and nothing more, EDD is a great option.
Features
All subscriptions include complete customer service, updates, and site licenses, and the EDD core plugin is free.
Allows you to develop complex digital stores by including software licensing or permitting front-end submissions using an Extension Library full of add-ons.
EDD has a vast developer, blogger, and enthusiast community, making it easy to find solutions to any EDD-related concerns.
Its key features are a full shopping basket, coupon codes, reporting systems, and customer administration. You also get options for affiliate marketing, email lists, and refund tracking, among other things.
The plugin's core is completely free. However, memberships start at $199 per year and go up to $899 per year if you wish to upgrade your version.
SeedProd is a WordPress plugin for announcing upcoming events. It's not a direct e-commerce option, but it's a great option if you want to get your customers excited about your new business. Coming soon and maintenance page plugins allow you to display a coming soon and maintenance page to boost your SEO sooner.
Features
GDPR-compliant
Complete video backdrops can be added.
Timer with a countdown
A builder that you can drag and drop
Create landing pages.
Photo library built-in
Its price starts at $79 per year.
The Ecwid eCommerce Shopping Cart has received high praise and allows customers to convert their WordPress website into a fully functional e-commerce business. This plugin was created to assist you in selling through multiple sales channels.
It resembles WooCommerce in appearance; however, there are some changes. Ecwid, on the other hand, could be used on any site. If you have a Drupal website, for example, Ecwid can be used to convert it into an e-commerce store. The list extends beyond Drupal and covers Facebook, and a slew of other sites, whereas WooCommerce, is merely a WordPress plugin.
Features
Support for Google Shopping
The Facebook pixel is a small piece of software that allows
Calculations of taxes that are done automatically
This is a completely free website.
A mobile POS system
Saver for abandoned carts
Coupons for discounts
An online store on Facebook
The free plan has a 10-product restriction when it comes to pricing. After that, you may get assistance for 100 goods for $15 per month, 2,500 for $35 per month, or unlimited for $99 per month.
Ecwid may appear to be more expensive than WooCommerce at first look. However, consider that WooCommerce may need pricey add-ons to meet your needs.
MemberPress is a subscription-based digital goods and service selling platform. It's the greatest WordPress membership plugin, and it comes with a variety of integration possibilities, including WooCommerce.
Features
It's simple to sell subscription-based items, pay-per-view content, and membership plans.
Defining user access levels and content limitations is easy with robust access control.
With Content Dripping, you can release premium content over time in the same way that the Amazon Prime series episodes are released.
With the built-in course editor, you may create and sell courses.
MemberPress can be integrated with your Woocommerce or a variety of third-party plugins.
The pricing starts at $279 per year. MemberPress only supports PayPal and Authorize.net and only has an annual subscription.
Cart Recovery for WordPress is a WooCommerce, WP eCommerce, Easy Digital Downloads, and Restrict Content Pro-compatible WordPress eCommerce plugin that works right out of the box. This plugin allows you to track cart abandonment, view statistics in your WordPress admin, and set up automatic email recovery. It also connects with WordPress' GDPR compliance features for requests for access to data and removal.
Features
It saves customers' names and email addresses as soon as they are supplied at checkout.
With "Save to Cart," you may capture and connect new consumers who never make it to the checkout.
Abandoned cart mail campaigns are automatically triggered.
You can track in-progress carts, aborted carts, and recovered carts within your WordPress dashboard.
Cart Recovery for WordPress is among the most effective ways to reduce shopping cart abandonment on your website.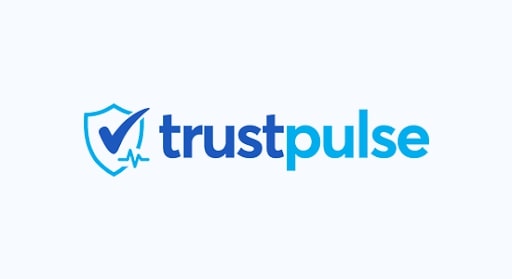 One of the finest solutions to reduce shopping cart abandonment is Cart Recovery for WordPress. The greatest social evidence notification plugin on the market is TrustPulse, and it can help you increase conversions by up to 15% by using the power of social proof.
What is the mechanism behind it? When someone engages positively with your site, TrustPulse will send you a signal. You can also have TrustPulse show a notice to your site's visitors if someone makes a transaction.
Features
To increase conversions, smart targeting with complex rules and timing controls is used to show your promotion at the optimal time.
Flexible options to fit your website's look and feel
Actionable statistics show you which pages generate the most conversions at a glance.
All prominent website platforms are supported.
You can use TrustPulse's software for free for 500 sessions. Following that, paid plans start at just $4 per month. As a result, TrustPulse is easily one of the top WordPress eCommerce plugins for little or no money.
SearchWP vastly improves the WordPress search feature. You may modify your search using these WordPress eCommerce plugins to incorporate almost all of your site's content.
This includes information about eCommerce products, categories, tags, custom widgets, document content, etc. This search option can considerably improve your customer experience by assisting your consumers in finding the products they're looking for.
Features
Customize your WordPress search algorithm with ease.
Use keyword stem instead of specific search words to improve search results.
Search analytics in detail to identify what visitors are looking for
WooCommerce, Easy Digital Download, bbPress, and other popular plugins are all supported.
If visitors can't find what they're looking for promptly, they'll leave. The enhanced search feature provided by SearchWP allows you to improve customer experience and lower bounce rates.
Asking users whatever they want and need from your product or site is one of the finest methods to build a great user experience. And the best method to obtain that valuable input from your site's users is with WPForms. WPForms is not only the best WordPress custom-built plugin but also the top online survey tool accessible.
Features
The drag and drop builder feature serves as a form without writing any code in just a few seconds.
Likert scale, ratings, and multiple-choice questions are all smart survey fields.
Create polls and show the results in real-time on your website.
Captivating reports with the best visuals are available with real-time insights.
PayPal and Stripe integrations
Add-on for Authorize.net is now available.
WPForms also comes with multi-page forms, email connectivity, conditional logic, and a slew of additional capabilities, as well as plugins that expand its capability even further. A free option is available, but paid subscriptions start at $39.50 per year.
Wholesale Suite is simple to integrate wholesale functionality into your eCommerce site. It is a collection of three plugins.
If you use WooCommerce to manage your store, you won't be able to include wholesale prices in the exact product details. You'd have to replicate your product descriptions and set different prices for each one. Visitors may have a confusing and unpleasant purchasing experience due to this.
On the other hand, the Wholesale Suite allows you to effortlessly add wholesale prices to your retail sites for bulk buyers while maintaining regular prices for retail clients. This plugin also allows you to design dynamic wholesale purchase orders and manage the wholesale customer recruitment and registration.
Features
There are numerous wholesale pricing alternatives available.
Minimum purchase amounts should be set.
Separately from retail consumers, control shipping and tax.
Control the visibility of a product based on a user's role.
2. Conclusion
Switching across eCommerce platforms to help enable growth is becoming increasingly popular. It's deciding on a better location for the next phase of your company's growth.
Choosing the finest WordPress eCommerce plugins is complex, and it all comes down to your requirements. If you want to sell tangible things on your website, WooCommerce is the best eCommerce WordPress plugin, strictly speaking. It's easier to integrate a WooCommerce store with your current WordPress site than using a cloud hosting service. Shopify is more user-friendly, to begin with, and is entirely hassle-free in terms of scalability and security. They also provide:
24/7 assistance.
Making them more dependable than WooCommerce.
A native WordPress eCommerce plugin.
We hope this advice helped you select the finest WordPress eCommerce plugin for your requirements. If you're operating an eCommerce site, you'll want to pick a reputable hosting provider that can handle your business and data needs. Check out the top eCommerce web hosts to pick the best plan for your needs.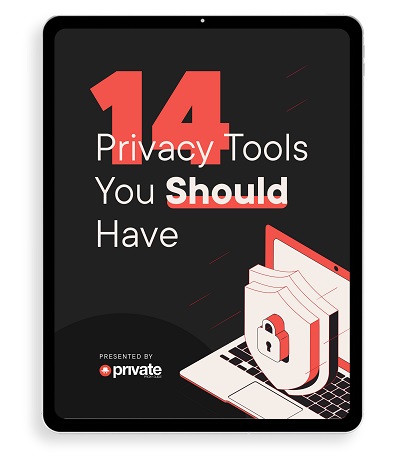 Learn how to stay safe online in this free 34-page eBook.