EDI software is a form of database software that allows two or more distant computers to communicate securely.
EDI just transfers business papers between multiple firms, unlike ERP software, which regulates the flow of information via all corporate operations. By 2025, this industry is estimated to be worth $6 billion, and there are no signs that it will slow down.
The leading technologies include 100 percent secure data transfer, document management, and project management features to help automate the entire process. We've selected and assessed the finest EDI software in this guide, considering security, speed, the convenience of usage, cost, technical support, and more.
Let's go to the list right now.
1. Best EDI Software 2022

Cleo is a business-focused ecosystem integration software firm that ensures each customer's full potential is achieved by providing solutions that make it simple to identify and generate value via the mobility and integration of corporate data. Cleo Integration Cloud is a cloud-based Electronic Data Interchange platform that links enterprises and allows you to integrate your whole ecosystem. It swiftly generates income, including pre-designed templates, connections, and partner profiles.
Customers can get strategic, "outside-in" visibility into important end-to-end business flows across their ecosystems of marketplaces, partners and customers, and internal cloud and on-premise apps with Cleo. By remastering and reinventing their digital ecosystem through B2B and powerful application, and data integration technologies, their solutions enable teams to increase business agility, speed onboarding, simplify modernization of core business processes, and generate new income streams.
You can also obtain technical and business information through customizable dashboards. Cleo also assists you with Exception Management, which identifies concerns, dangers, and mistakes. Cleo enables automated business procedures to remove manual processes and save time while boosting your reach. You can use the software in a variety of industries.
Cleo accepts and processes data in JSON, Tradacoms EDI, EDIFACT, XML, and ANSI X12 forms. It allows for end-to-end integrations using communication protocols such as AS2, SFTP, and others.
Features
Data transformation is changing the format of data from one source to another.
Refine messages with filters and straightforward search tools to gain context.
Follow, track, and discuss the status of issues in a process.
Personalize your dashboard to meet the demands of your company.
API allows it to interact with other apps smoothly.
Real-time visibility of transactions.
Process automation minimizes time and eliminates the possibility of human mistakes.
Pros
Easy to set up integrations
Clear dashboard visibility
Multiple users can simultaneously work on the same project
Multiple divisions' B2B integration.
Cons
Requires unique code for job scheduling feature
1.2 TrueCommerce – Best Integrated Multi-Channel Solution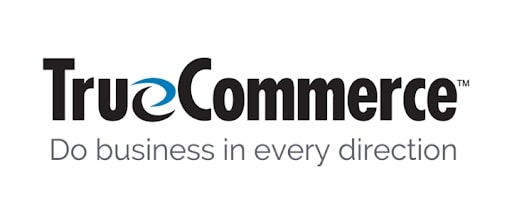 TrueCommerce EDI is an Electronic Data Interchange platform that connects your supply chain and enables you to do business abroad. It also offers automatic links to markets such as Walmart, Amazon, and others, allowing you to speed up and simplify your operations.
TrueCommerce offers EDI solutions to help you streamline order fulfillment, improve transaction transparency, and shorten the order-to-cash cycle. It also includes an automated service that verifies all of your paperwork, cutting down on manual labor and processing time.
TrueCommerce is the most comprehensive solution for connecting your company across the supply chain, combining everything from inventory management, EDI, fulfillment, marketplaces and digital storefronts, your business system, and whatever comes next. Companies must be prepared to do business in a variety of directions at the same time to stay ahead in today's dynamic global market. But, all too frequently, this entails several solutions and too much assembly. TrueCommerce has been assisting businesses in being more connected, supported, and prepared for the future for decades. That's why thousands of companies – from start-ups to the Fortune 100 – diverse industries use it.
It also allows you to connect to many channels to improve accuracy, minimize manual data entering, and more. Oracle Netsuite, QuickBooks, Sage, SAP, Microsoft Dynamics, Acumatica, and Oracle are just a few key connectors.
TrueCommerce EDI lets you communicate with your suppliers even if they don't use an EDI platform. It accepts all file types, including CSV, XML, and others. It also allows EDI suppliers to acknowledge orders, produce ASNs (Advanced Shipping Notices), and send invoices, among other things.
Features
Web-based EDI translator
Convert raw data into error-free documentation, such as purchase orders and invoices.
Connect your customers, suppliers, and business channels with one platform.
EDI mapping tables to align your business system norms with your audience,
92,000 trading partners.
Pros
Seamless onboarding process
Receiving and transferring EDI files with ease
Beginner tutorial tools
Transactions can be automated
Cons
It might be hard to integrate the mapping.
1.3 SPS Commerce Fulfilment – Best Cloud-Based Centralized Transaction Process
SPS Commerce Fulfillment is EDI software that enables centralized information sharing between businesses. It's a cloud-based application that connects, streamlines, and keeps you updated on all transactions and delivery.
Retail, distributors, e-commerce, logistics, food, and other businesses can benefit from the EDI software. Bulk invoicing, order processing, automated data entry, real-time tracking, and other capabilities are included as standard. It also organizes all accounting tools and records, like invoices, orders, and shipping alerts, in one location that is easy to find.
Using SPS Commerce Fulfillment, you can have a whole team of trusted advisers on hand to help get the most out of your EDI and achieve 100% compatibility and continuing success with your grocer, retailer, and distributor trade partners. This full-service platform is quick, dependable, and scalable, and it can manage your most complex fulfillment needs for any trading partner across any medium, such as retail, e-commerce, and marketplaces.
Data Masons were bought by SPS Commerce in December 2020, after the two companies had been strategic partners since 2011, operating together to serve people in the Microsoft Dynamics industry. The purchase strengthens their position as the market leader in full-service EDI with Fulfillment System Automation abilities in Microsoft, enhancing clients' experience and ease-of-use.
Another benefit of this tool is native integrations, including over 200 pre-built solutions for ERP, TMS, and other programs. These connectors help you with automation, data analysis, and process speedup, among other things.
SPS Commerce Fulfillment provides customer service by one-on-one in-app chat, and everyone from freelancers to large businesses can use this tool. Data visualization tools have already been created in this tool, and when your store sends an order, you'll be alerted. To save time and keystrokes, one can use the auto-fill tool.
Features
Data can be collected in various formats, including spreadsheets, APIs, and raw data files.
Retail data trends and predictions are reported ad-hoc
Each completed activity in the process can be "checked off."
Transparency driven by AI gives you access to order status from any device.
With revised specs, their staff instantly refreshes your dashboard.
Transparency is provided throughout transactions thanks to the real-time order tracking feature.
The live workflow function displays and prevents mistakes by displaying the retailer's needs.
It organizes all aspects of the transaction, including invoices, emails, and shipping information.
Pros
Receipt of digital records in real-time from one party to another
User-friendly and easy to understand UI
EDI process scheduling that is automated
The implementation experts communicate effectively.
Cons
Comparatively slow customer service
1.4 DiCentral – Best Customer-Based Platform
DiCentral EDI is a cloud-based platform that automates shipping, fulfillment and receiving procedures to increase supply chain efficiency and visibility. It serves various industries, including retail, manufacturing, and consumer packaged goods (CPG), 3PL, automotive, and healthcare, among others.
It also integrates with various ERP, accounting, and e-commerce platforms, including QuickBooks, Oracle, Magneto, Xero, Shopify, and others.
Supply chain managers may use DiCentral to set project governance and create a client acceptance strategy. A configurable dashboard gives warnings and real-time notifications, as well as information that is sorted by roles and preferences.
Users can utilize the inventory control module to manage numerous orders and match client requests to available supplies. Warehouse staff may utilize the scanning feature of the app to automate data collecting and transaction recording. Managers can use the distribution management tool to keep track of sales reps' progress and help with route planning and sales calls.
Sales teams may use DiCentral to collect information from POS systems and discover trends by item, location, and demographics. It allows users to keep track of customer sales and schedule production to meet requirements.
DiCentral EDI may also be used on Cloud, Web, SaaS, Android, and iPhone devices, in addition to Windows and Mac computers. Traditional EDI providers are sluggish and error-prone; thus, the EDI system provides pre-built custom adaptors to replace them.
Overall, DiCentral EDI provides solutions for both suppliers and buyers.
Features
EDI functions are outsourced and integrated.
The Trading Community has been tested and enabled.
Dropship is managed and enabled.
Taking care of outliers throughout the supply chain.
Integrating with Banks and Other Financial Institutions
Other supply chain solutions, such as inventory, distribution, warehouse, and point-of-sale data, are managed.
1.5 Jitterbit – Best For Streamlining Transactions and Processes
Jitterbit is a cloud-based platform for handling, processing, and coordinating Electronic Data Interchange (EDI) connections. It aids in the streamlining and acceleration of corporate operations and transactions. Retail and manufacturing and supply and distribution chain management are all possible with the program. It also includes tools for connecting your clients, suppliers, and merchants to keep your business running smoothly.
ERP systems and top CRM programs such as SAP, NetSuite, Microsoft, Salesforce, and others can be integrated with your Electronic Data Interchange platform. Jitterbit also makes EDI Data Mapping easy. It allows you to convert EDI files to and from any type of connection, including XML, to databases.
It allows you to quickly construct ready-to-use templates for EDI integration with new business partners. You may help you organize essential files. Jitterbit also links you with business partners and assists you in managing them so that EDI exchanges are simple. It handles outgoing and incoming transactions and generates ROI reports from any corporate source.
Professional, Standard, and Enterprise are the three custom-based pricing options offered by Jitterbit. Management Console, Studio Visual Designer, Connector SDK, Connector Builder, Live Training, and more are included in all plans. A free trial of the EDI utility is also available.
Features
Transaction management that is automated.
Remove data re-entry to improve data quality.
Get detailed information on all of your transactions.
Reduces manual mistakes and saves time by automating data entry.
It can handle over 25,000 different transaction sets (X12, AS2, HL7, etc.)
Process any EDI document to establish real-time relationships with your business partners.
Pros
Logging is entirely customizable by the user.
The client application is fully functional.
Users and/or operations can be managed directly from the website, without the requirement for a client application.
Excellent response time to any queries
Cons
Some of the user interface interactions aren't intuitive.
1.6 MuleSoft – Best Agile Platform For Multi Trading
MuleSoft Anypoint Platform is an API-based cloud EDI platform that improves company communication while streamlining and integrating processes. It keeps track of your shipments and purchases and arranges them in one convenient area.
The program adjusts to the retailer's demands based on their current and future needs. You may also integrate your old assets with SaaS solutions without disrupting your existing operations.
MuleSoft lets you send and receive data in various B2B EDI formats, including X12, Tradacoms, EDIFACT, RosettaNet, and others. Standard transport protocols such as SFTP, AS2, FTPS, and HTTP/S are also supported. It also aids in the management and tracking of performance to ensure that transactions adhere to associate performance (service-level agreements) SLAs.
MuleSoft Anypoint also includes MuleSoft's DataWeave data language, which was created specifically for data integration. It enables you to integrate messaging in batch and real-time mode and modify EDI messages for use with backend or cloud services.
This platform is available in three different price options: Platinum, Gold, and Titanium. For specific pricing information, you must contact the seller. You can enjoy a free 30-day trial.
Features
Analytics and reporting
Management of the API lifespan.
Testing for EDI (Electronic Data Interchange).
With pre-designed onboarding templates, you may speed up the onboarding of trade partners.
Application development and connection management are two of the most critical aspects of the job.
Create new APIs from scratch or leverage existing ones.
At any time from any device, get a real-time update on all your transactions.
Save time and money by automating the submission of invoices, shipments, and other documents.
Partner management is made easier with complete transparency across the whole process.
Pros
Rapid rollout and implementation.
Any application may benefit from a seamless connection.
Connectors that are ready to use right out of the box.
It's simple to integrate with the Salesforce platform.
Cons
No independent API manager solutions
1.7 GoAnywhere MFT – Best Secure and Encrypted Data Sharing Platform
GoAnywhere MFT is an EDI and controlled data transfer system that allows for the electronic interchange and movement of company data. It helps you transport data inside and outside the company by centralizing the business system.
The EDI system can benefit from the banking, government, healthcare, logistics, retail, public sector, manufacturing, and other businesses. It also enables businesses to connect internationally and share encrypted data using industry-standard protocols, including AES, HTTPS, and AS2.
Data may also be translated from X12 files to other formats and vice versa using GoAnywhere. You have the option of uploading data to the database or sharing it with business partners for processing. It also allows you to transfer and transform XML and EDIFACT data between different places.
You can satisfy regulatory standards and keep a smooth workflow by integrating with other major EDI and business technologies. Microsoft Dynamics 365, Salesforce, Amazon Web Services, and other popular connectors are just a few examples.
In addition, GoAnywhere offers an automated FTP solution for a secure and safe data transfer process. It facilitates the transfer of encrypted files between client-server computers. Even within internal networks or between business partners and suppliers, EDI can be shared.
GoAnywhere offers a variety of customized programs based on your needs. You may also receive a free preview of GoAnywhere's MFT and EDI X12 capabilities by requesting a demo. You can avail a 30-day free trial version.
Features
Workflow manager and scheduler.
Synchronization in real-time.
End-to-end encrypted
System for detecting intrusions.
Monitoring the integrity of files.
Permissions and access controls.
Automated file transmission in batches.
It comes with Cloud Connectors that are ready to use for cloud integration.
It accepts various file kinds, including Excel, fixed-width, and CSV
The X12 EDI documents may be graphically mapped and configured using the built-in data mapping tools.
Pros
Data extraction: You can extract data from almost any database and transmit it in various formats to users and partners.
Data transformation: Excellent for translating data into XML, text, spreadsheets, and other formats.
Data Integration– a very valuable technique for transferring data between systems.
Command-line interface and web services support.
Cons
There is no drag-and-drop function.
2. What is EDI (Electronic Data Interchange) Software?
Electronic Data Interchange, or EDI, is a collection of standards that aid organizations in document sharing between computers. Clients, suppliers, business partners, and channels are all connected through this way of engagement.
On the other hand, EDI software is a data exchange platform that allows organizations to exchange and share data such as purchase orders and invoices online. Companies can also share shipment information, emails, and more. EDI via VAN, EDI via FTP/VPN, SFTP, Direct/point-to-point EDI, SFTP, FTPS, and other forms of EDI solutions are available.
3. Few Benefits Of Using An Edi Solution
EDI lowers the cost and time it takes to exchange documents and information.
Data flow is improved, and corporate operations are streamlined via EDI.
It lessens your reliance on VANs (value-added networks).
Increased ROI, improved visibility, workflow management, and fewer human mistakes are significant advantages of adopting an EDI platform.
This electronic data transfer eliminates the possibility of human mistakes.
It aids in the development of supplier and customer relationships.
4. Things To Consider While Selecting An Edi Software
4.1 It adheres to EDI standards
EDI business data's prescribed forms and information are known as EDI standards. Tradacoms, EDIFACT, the American-based ANSI ASC X12 (X12), and others are examples of common EDI standards. In addition, various industry-specific EDI standards, such as RosettaNet and PEPPOL, exist.
Check to see if your EDI software application is compliant with all available standards, including variants.
4.2 Different EDI Documents are supported
EDI was first used to exchange EDI payments and invoices, but it quickly spread to other industries. Shipment orders, acknowledgements, remittance advice, quote inquiries, and other EDI documents are increasingly commonplace.
It's critical to select an EDI system that can exchange, handle, and process a wide range of documents.
4.3 All EDI Protocols are supported
EDI protocols are similar to languages in that they allow two networks to interact with one another. Furthermore, both systems must support the same method to communicate data electronically. FTP, FTPS, SFTP, OFTP, HTTP, and other EDI protocols are standard.
It's crucial to have an EDI platform to handle any communication protocol. It will also assist small enterprises in achieving maximum exposure.
4.4 EDI Mapping and Translation
A decent EDI program should provide on-the-fly document mapping and interpretation capabilities. It implies that the EDI application must convert data between different formats. Data flows between firms are automated thanks to translation and mapping tools.
4.5 Simple Onboarding Procedure
Small businesses must swiftly enrol trading partners. Without a simple onboarding procedure, EDI software might stifle development.
EDI software that meets your needs should supply you with several pre-defined templates. You may use these EDI templates to upload your data efficiently and connect with similar business partners.
4.6 Integration with Third-Party Tools
An ideal EDI platform should manage and integrate with various trading partners and apps. Supply chain management, Accounts, ERP, and WMS (warehouse management systems) should be merged into one dashboard.
As a result, invest in EDI software that combines all applications and digital devices.
4.7 Data analysis
Your EDI software should analyze data in real-time and handle all aspects of a distribution chain. It should also provide you with information on current trends and their financial condition.
You can then manage and plan your business strategies using these insights and projections. A sound EDI system will be able to customize the client experience.
5. EDI FAQs
5.1 What exactly is EDI?
It is the direct transfer of business data, such as invoices and purchase orders, from one computer to another in a standard format.
5.2 Who is the typical EDI user?
EDI is utilized in practically every primary industry, including automotive, aerospace, retail, banking, and consumer packaged goods. The electronic interchange of data from one firm to another is EDI.
5.3 What is the definition of a business partner?
An EDI partner is a firm with which you exchange documents. Most OEMs have a vast network of commercial partners, referred to as "Trading Communities" by some.
5.4 I've been asked to utilize a certain EDI solution by an EDI partner I'm working with; do I have to deliver documents using this method?
There are a variety of operating standards that regulate how firms should transfer EDI files to one another, and EDI solutions are considered universal. Your specific decision on which EDI system to utilize should be based on which one best meets your business needs.
5.5 Why would I pick EDI software over a web-based or service bureau solution?
The first thing to think about is EDI's influence on your business operations. Because service bureau solutions and web-based solutions have a 'manual' component, there is the potential for mistakes to be introduced into the business process. EDI technology allows you to interchange data directly with back-end systems, reducing the need for human data entry. Your organization can spend more time increasing order fulfilment and, more crucially, customer satisfaction levels because of the time saved inputting data and removing mistakes. The important point to keep in mind is that any EDI solution you choose will influence your company's operations in the future.
6. Conclusion
EDI software is available for various organizations, including small, medium, and big enterprises. Examine all of the features and characteristics carefully before deciding on the one that best fits your company's needs.
Which of these EDI systems do you intend to implement, and why? Please share your inputs in the comments box below.