If you've ever owned a business, you know how hard it is to hire someone. Not just because you need to organize an interview but also because of annoying paperwork, contracts, and whatnot. On top of that, you need to leave a good first impression to make sure your employee appreciates you.
To make the entire process simpler, we recommend using employee onboarding software. This software is here to speed up the entire employment process by letting you avoid the paperwork and other time-consuming stuff, making it easy to hire new people.
So far, I've discovered and used at least 20 employee onboarding solutions but let me tell you something – many of them aren't that great. The good news is that many of them ARE, so I made sure I include them in my list of the best employee onboarding software.
1. Best Employee Onboarding Software for 2023
Before delving deeper into my list, let me tell you more about these solutions. Namely, I included both web-based and cloud-based employee onboarding tools to make sure the list is versatile and that every reader can get what he needs.
In addition, some of these companies offer a free, inferior option, but the majority of the list consists of paid employee onboarding software. Besides, we're talking about highly-sophisticated programs that are, more or less, essential in today's day and age.
With that said, my list is below, so let's go through it together, shall we?
Let's kick off this list with Monday.com, or better, let's call it just Monday. Monday is one of the most versatile employee onboarding platforms that will severely simplify this complex process. For the start, it offers dozens of customizable templates for easier employment.
This means your potential employees will have no issues filling in the necessary information regarding their CV, work history, and other bits of information you find relevant. Additionally, Monday is great not only for onboarding but for making sure your employees are feeling confident working with you.
You can use it for training to make your employees quickly get in touch with your business. Moreover, Monday offers comprehensive performance reviews that will help you see your best-performing employees and reward them properly.
Overall, we can say that Monday is an HR department's best friend. It has all features needed for in-depth HR management, eliminating the need to do all the heavy lifting manually. With beautiful templates and fully customizable workflows, Monday is going to fulfill all your needs.
Oh, and did I mention that you can use it for FREE? If you need a 2-seat subscription, you'll need to pay nothing, whereas, the Basic subscription starts at just $8 per seat per month. Furthermore, Monday offers plans for enterprise-level companies.
Thus, you can select a custom plan and tailor the pricing according to your needs and financial possibilities. Although, you should keep in mind that the pricing structure is somewhat confusing, so it'll take a bit of time to learn about everything you get in a particular plan.
Pros
It offers a free plan for up to 2 seats
Employee training
Performance reviews
Great HR features
Good-looking and easy-to-use interface
Cheap price at $8 a month
Cons
A bit confusing pricing structure
Rippling is a bit different solution compared to Monday. It's a pretty well-known tool that focuses on automation and hiring new employees through automatic onboarding. How does it work? Simply put, you need to enter hiring details and clarify what you need from your new employee.
From here, Rippling will automatically give you the best candidates for the job, which you can hire with a click of a mouse. So far, I had zero issues with this system and Rippling did its job phenomenally, especially having in mind its intuitive interface great for newcomers.
Needless to say, Rippling offers several customization options. You can use customizable workflows or even give out new tasks to employees by using its calendar and scheduler. Furthermore, Rippling offers in-depth reports regarding your team's performance.
With it, you can see how well your business is going and adapt to new challenges. By far the most impressive thing about Rippling is its integration with 3rd party software. It works with Google and Outlook, for example, which allows for a more versatile workflow.
All in all, Rippling will be quite useful for onboarding, automatic recruitment, and employee training. Unlike Monday, it's not free, although its pricing is quite similar. It starts at $8 a month per user but if you need a custom plan, you need to contact the support team for more information.
Depending on your needs, Rippling's price might change, so to get accurate pricing, it's better to contact the company if you're serious about it.
Pros
Onboarding automation
Intuitive interface for newcomers
Customizable workflows
Third-party software integration
Performance reports
Affordable pricing
Cons
When it comes to old employee onboarding platforms, BambooHR is perhaps among the oldest of them. Established before 2010, BambooHR is known for vast possibilities in terms of automation and HR tools that make onboarding and hiring new employees a breeze.
Just to make it clear, this is a cloud-based solution, which eliminates the need to install its apps. BambooHR also offers intuitive templates that you can customize to your own accord. I like the addition of an e-signature, letting you sign important business documents with ease.
Similarly to Rippling, BambooHR has a few automation functionalities. One of them is the ability to automatically complete the onboarding process and accommodate your employees to your company's workflow and tasks.
Employees can also interact with BambooHR. For instance, they can leave feedback that will help you improve your onboarding or employment process, as well as make sure your employees feel better working with you.
Truth be told, BambooHR isn't the most feature-rich solution on this list and that's why I don't recommend it for enterprise-level companies. If you have a medium-sized or small business, this is a great choice that also gives you a free trial for testing purposes.
Its pricing isn't displayed on the site and I find that a bit unfair. But if you're really interested, you can always contact BambooHR and get information about the pricing structure.
Pros
A reliable cloud-based solution
Automated onboarding process
Users can leave feedback to help you improve
Dozens of fully customizable templates
Great for small and medium businesses
Cons
Large businesses will find it lackluster
Prices aren't displayed on the site
A quality onboarding process means introducing a new employee to your business and giving him valuable lessons needed for work. Lessonly fully embraces this philosophy, offering tools for employee training that will help your new people learn the necessary things.
Lessonly is extremely easy to use and lets you create custom lessons and tests for employees to complete. You can add images, documents, and text to make sure your lessons are serious and up-to-par with your company's excellence.
With Lessonly, you can train your employees from anywhere, using a wide variety of tools. All lessons can be shared through email or any other means, having in mind Lessonly's third-party integrations. In addition, the tool is very useful for you as a business owner.
It offers dozens of useful tutorials on how to improve your onboarding skills and make it easy to recruit new people into your team. Beware that this tool is more focused on training and learning rather than the full-fledged onboarding you get in Monday.com or Rippling.
This shouldn't be a problem if your business requires extensive training regarding complex processes and workflows. On top of that, Lessonly gives you a free demo, after which, you'll need to customize your plan and contact it directly for pricing.
Pros
Offers tons of training and learning tools
Drag-and-drop menu lets you craft beautiful lessons and tests
It gives you a completely free demo
Shareable lessons for added versatility
Third-party integrations
Cons
Not the most feature-rich in terms of onboarding
You won't find its pricing on the site
Eddy is a platform that started back in 2019 and in a few years, it took the world by storm with innovative onboarding features for beginners. Rest assured, Eddy is very easy to use and if you have no prior experience, you shouldn't have any issues.
It's an all-encompassing platform that focuses on every aspect of the onboarding process for new employees. With it, it's easy to get a new employee on board with no excessive paperwork. The entire process is digital and you can even use an e-signature to sign business-related papers.
Moreover, Eddy offers reliable self-onboarding functionalities. They make hiring people easier, which you can later contact via a custom, automated message wishing them a warm welcome or informing them about the rules of your company.
HR tools of Eddy are impressive as well. You can use its time tracking, training features, payroll, and other relevant features. This makes it very easy to distribute wages to all employees at the same time, making sure all of them are satisfied.
Although Eddy starts at $8 a month, some of its features like the aforementioned Payroll will cost you extra. The good thing is that you can customize your plans and cherry-pick the features you need, after which, Eddy will create custom pricing based on your parameters.
Pros
Great for beginners with no prior experience
Onboarding with no excessive paperwork
E-signature is great for signing business documents
Self-onboarding is available
Time tracking and HR tools
Cons
Some useful features will cost you extra
Owners of medium-sized businesses will be happy with what Gusto has to offer. In simple terms, it's an all-around tool for onboarding, payroll, hiring, and HR management. Using Gusto, you can fully manage your employees and make sure the onboarding process is smooth and enjoyable.
New employees will go through an easy onboarding process with no excessive paperwork. In addition, Gusto allows all of its users to implement e-signature, and you, as an employer, can send custom letters to new employees who are starting to work with you.
One of the best features of Gusto is the implementation of third-party integrations. It can work in conjunction with Dropbox, G Suite, Zoom, and Microsoft 365, which boosts its functionality and makes it far more usable in different types of businesses.
If you want to track your employees' work, you can do that as well. Its time-tracking tool is rather simple but it works flawlessly, along with other HR features that you and your team can employ. One thing I dislike about Gusto is its pricing – it's not very cheap.
Namely, for full-fledged onboarding features, you'll need to pay a flat fee of $39 a month PLUS $12 a month for each seat. This can end up costing you hundreds of dollars a month for bigger businesses, which isn't great if you're looking to maximize your profits.
Pros
Simple interface with lots of customization options
Custom employee letters
It works with G Suite, Microsoft 365, and Zoom
The ability to track time
HR tools are one of the best out there
Cons
Bambee takes a bit different approach compared to some other onboarding tools on the list. It offers its services for as low as $99 a month for up to 4 employees and gives you a quality set of tools for a complete HR experience.
Once you subscribe to it, Bambee will give you several HR professionals that will work for you in bringing your business to a higher level. This also includes improving the onboarding process and freeing you of paperwork and formalities that will take a lot of time.
Much like Gusto, Bambee offers you payroll features along with training and learning capabilities. Additionally, Bambee and its professional HR managers can craft custom policies if your business has special terms and conditions.
Bambee is great at terminating contracts and processes as well. Plus, it gives you automated staff training and development, which will allow your team to grow and learn new things that will help it do its job better.
In my opinion, this is one of the best employee onboarding software if we're talking about HR needs. And if you ask me, it's pretty affordable for what you get. Sure, you can go for more expensive plans like the one that allows you for up to 49 employees for $300 a month.
However, I think Bambee is at its best when working with smaller businesses. For enterprise-level businesses, a much better option is Monday or even Rippling.
Pros
Bambee's professional HR managers will work with you
Payroll features
Training and learning functionalities
It's great for both onboarding and offboarding
Cons
Not great for enterprises
Plans with more employees are very expensive
As its name implies, Papaya Global is an employee onboarding software for companies that hire new employees on a global level. In other words, multi-national companies will reap the most benefits here, as Papaya Global lets you search for people in more than 160 worldwide countries.
I like that Papaya Global easily adapts to each country, as well. It can send custom onboarding documents to people in different countries, all while taking care of formalities that comply with all of these countries and jurisdictions.
Furthermore, its interface is pretty simple having in mind how robust it is. In a single window, you can manage your workers and see their onboarding status. In addition, features like HR analytics, payroll overview, and billing are also here.
This means you can distribute wages evenly to all employees, making sure all of them get paid on time. Other features include intelligent reporting, automated approval chains, and scalable workflows, all of which make Papaya Global an advanced tool for users who know what they're doing.
To be honest, it's not great for small businesses and its price surely isn't going to make it easy for small business owners. Besides, the cheapest, Payroll plan costs $20 a month per employee, with the Employer of Record plan being a whopping $650 a month per employee.
Pros
It can hire employees in 160+ countries
Custom onboarding documents for each country
HR analytics
Intelligent reporting and scalable workflows
Cons
Pretty expensive Employer of Record plan at $650/mo per employee
Not suitable for small businesses
The last best employee onboarding software is Talmundo. Talmundo is here to complete the entire process of recruiting new people for your team. From preboarding to onboarding and offboarding, Talmundo will do everything for you in a simple and enjoyable manner.
As a relatively experienced company established in 2012, Talmundo is a dependable tool for hiring employees. It allows you to use reminders for new workers, to make sure they're on time with their new obligations.
Even better, you can make custom forms that will allow you to learn more about your newly-hired employees. A great addition is the possibility of third-party integrations and other business-related platforms with whom Talmundo works flawlessly.
It offers comprehensive reports and onboarding performance charts, which give you more insight into how well your business functions. Granted, you won't find as many features as in Monday or BambooHR, as Talmundo is focused strictly on onboarding and related processes.
In terms of pricing, it's not displayed on the site, so you'll have to contact it directly for more information about that. At least you can schedule a call and talk with customer support, during which, you can immediately get that information.
Pros
Custom forms for newly-hired employees
Numerous third-party integrations
Onboarding performance reports
Cons
You have to contact support for pricing
Not many features compared to some of its competitors
2. Best Employee Onboarding Software FAQ
2.1 What is onboarding?
Onboarding is the process of introducing your new employee to your business and potentially hiring him. Without onboarding software, this process is very complex and involves filling in paperwork, tax forms, and other documents before the employee can become a part of the company.
The best employee onboarding software simplifies this process and when onboarding is complete, the person becomes an official employee of your business.
2.2 Is onboarding software free?
Unfortunately, onboarding software is rarely, if ever free. We're talking about complex programs meant for serious businesses that make many processes and obligations easier. Monday.com can be free, for example, but only for 2 seats, which might not be enough for your business.
Other choices on the list are paid, with some of them including a free trial for the start. But overall, you're looking at an average price of around $8 per month per seat, which isn't that expensive.
2.3 Which software can I use for employee training?
Well, you can use pretty much any software from our list for this purpose. However, I found Lessonly the best choice for this purpose if you don't mind its fewer onboarding features. Monday.com, on the other side, also offers training features along with better onboarding and HR functionalities.
Therefore, I recommend this software for completing the entire process, from onboarding to training and learning.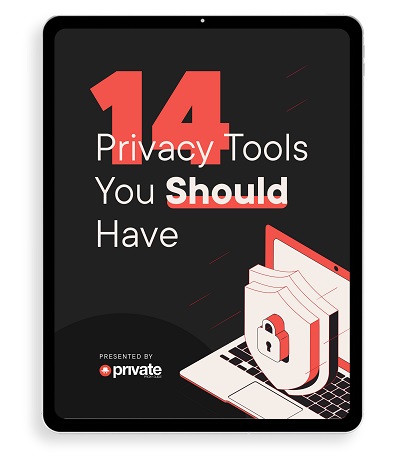 Learn how to stay safe online in this free 34-page eBook.