Finding the best VPN is a hectic task, to begin with. There is a plethora of options available, and many guides on the Internet offer different choices based on usage.
Even when you find a VPN worth trying, you need to put a credit card down for using it. Some even charge you for the month with a money-back guarantee, terming it as a trial.
Trials should be free, without any payment confirmation for hassle-free tryouts before making a purchase decision. Some VPNs offer exactly that without requiring a credit card or putting down any kind of payment information. Hence, no risk of getting charged at the end of the trial period without your consent.
Keep reading as we discuss the VPNs' free trials that do not have any payment commitment beforehand.
1. Best Free VPN Trials with no Credit Card
1.1 CyberGhost – Safe Free VPN Trial
Servers: 6,000+ in 91 countries
Trial Offer: 24 hours on PC, and seven days on Mobile
Maximum Devices: 7
Based in: Romania
Pricing Starts at(annually): $6.99/month
CyberGhost is all about offering extra to their customers on all domains. You can avail of a 24-hour free trial on PC without a credit card. Make it seven days when you install it on your mobile devices, both Android and iOS.
There is no restriction on bandwidth, irrespective of the server. Use it without worrying about hitting the ceiling. And the connection offered here comes with three different VPN protocols – OpenVPN, IKEv2, and WireGuard.
Features worth noting by CyberGhost are Domain fronting, which comes in handy in countries with strict Internet restrictions. Along with that, the service offers a cyber guard with a dedicated IP address and premium password manager. Do remember that the cyber guard is available for free on long-term plans.
The servers here are optimized for different purposes – Gaming, Streaming, Torrenting, and NoSpy servers. Their NoSpy servers are designed specifically for keeping the activity out of snooper's reach through measures in place, out of the 14 Eyes jurisdiction. When it comes to torrenting, many VPNs do not allow torrents but CyberGhost encourages torrenting on the servers optimized for it.
1.2 ZenMate VPN – Free VPN Trial with Unlimited Simultaneous Connections
Servers: 3,500+ in 81 countries
Trial Offer: 7 days
Maximum Devices: Unlimited
Based in: Germany
Pricing Starts at(annually): $4.49/month
Not many talk about Zenmate in the digital space. It has managed to build a name for itself in the niche category of users. Their free seven-day trial of the VPN service has undoubtedly made us want more. Sign up for a trial by putting down your email and then activating it to start using the service.
With no restriction on simultaneous connections, you have the liberty to use it on as many devices as you fancy. The speeds are unfettered, offering you the premium service on trial to get the taste of what they have in taste for subscribers.
Talking about the protocols, we get two on Zenmate -IKEv2 and OpenVPN (available on Windows, Android, and iOS apps), which will be adequate unless required for advanced automation usage. You can see the load, users for different categories of servers on the Desktop app.
Their browser extension offers loads of features, more capable than most desktop apps. Without logging in, we get 4 servers that provide mediocre speed. But once you log in, you can enjoy the full features offered. Their sign-in on the browser can be buggy on some occasions.
1.3 ExpressVPN – Fastest Free VPN Trial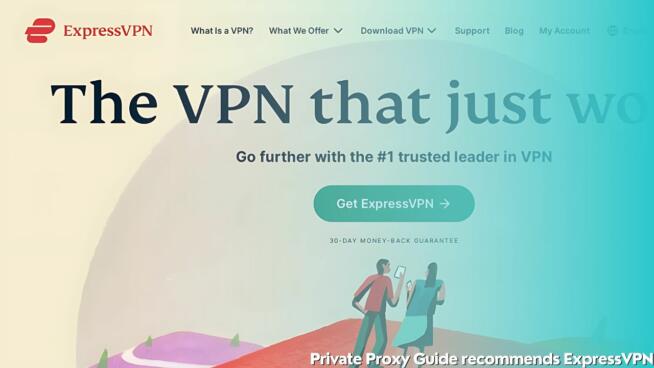 Servers: 3,000+ in 94 countries
Trial Offer: 7 days on Android and iOS
Maximum Devices: 5
Based in: British Virgin Islands
Pricing Starts at(annually): $8.32/month
ExpressVPN has been on the lips of every Internet influencer in Asia lately. The reason is their ability to bypass The Great Firewall, a rigid Internet censorship framework of China.
They have their own VPN protocol, Lightway, built from scratch for extra security in regions with stringent online restrictions. The other protocols available are OpenVPN, SSTP, L2TP, and PPTP. It is layered with their in-house private DNS that prevents leaks of any nature.
Let's get to their platform support list, which is never-ending. ExpressVPn supports all major computer platforms, video game consoles, smart TVs, routers, Smart home IoTs. Install them using the detailed guide on their website and start using, without worrying about data caps as there are none.
Few countries with aggressive Internet restrictions don't even allow visiting VPN service sites. For this reason, you can use multiple available domains like with .me, Asia, and .xyz domains. If even that feels risky, then use Tor and access the .onion site anonymously. You can even pay for a VPN in Bitcoin to guide your identity.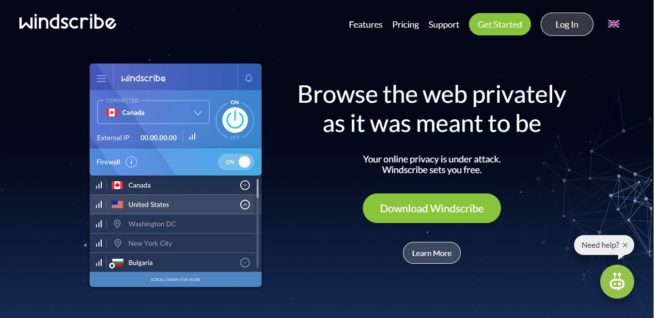 Servers: 600+ in 63 countries
Trial Offer: 1 day Pro Account + 10 GB/month data
Maximum Devices: Unlimited
Based in: Canada
Pricing Starts at(annually): $4.08/month
Most VPNs provide a free trial for testing things out. Windscribe does one better by offering a free account with a monthly data quota to test the waters. Initially, you get a 2 GB/month quota, which can be amped up to 10 GB by verifying your email address.
Windscribe has more secure VPN protocols to boast – IKEv2, WireGuard, OpenVPN(TCP/UDP), Stealth, and Websocket Stealth. The Stealth protocol consists of a network of obfuscation servers that help scramble the data to appear as regular traffic. This comes in handy in regions with stringent censorship and monitoring.
Apps across platforms share the UI design principle, including their browser extension. The mobile app with 2FA security is heavily user-centric, keeping things well spaced out and yet positioning them in an ergonomic manner.
On the desktop, we get IPv6 as an option which is disabled by default. The utility bar feels dated, but its modern action parameters make up for the gaps.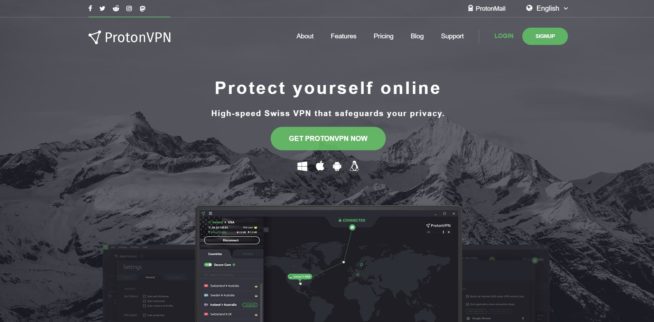 Servers: 1450+ in 61 countries
Trial Offer: Free Account
Maximum Devices: 10
Based in: Switzerland
Pricing Starts at(annually): $4/month
The online reviews don't do justice to what ProtonVPN offers on the free account. It offers 24 plus servers across the USA, Netherlands, and Japan for free while mentioning that they are "medium-speed" servers. To our surprise, the servers clocked in at 180 Mbps download speed on a Japanese server, with a connection speed of 250 Mbps upstream and downstream. They recently pulled up the Free premium plan offering seven days' worth of paid plans.
ProtonVPN offers three VPN protocols – OpenVPN, IKEv2, and WireGuard. IKEv2 is available for everyone but Windows and Linux. Meanwhile, the open-source distro platform only has OpenVPN to rely on. Along with that, the VPN service secures traffic using AES-256, and the key change involves 4096-bit RSA and HMAC with SHA384 for message authentication.
To prove their transparency and integrity, all of their app's code is open-source and can be found on Github. It can be reviewed and checked by anyone who has any suspicions or doubts regarding their practices.
They also offer a strong adblocker (NetShield) which protects against malware, website trackers, and of course, blocks ads. That is not all; ProtonVPN also has an in-built Tor system, meaning all the traffic can be routed through the Tor anonymity network.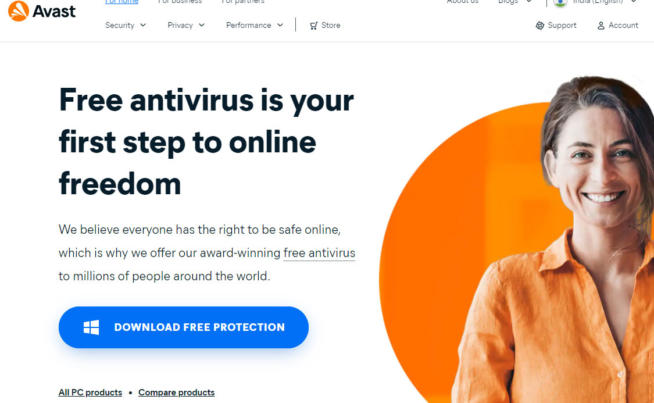 Servers: 700+ in 34 countries
Trial Offer: 7 days free
Maximum Devices: 10
Based in: Czech Republic
Pricing Starts at(annually): $4.99/month
A popular antivirus company decided to add another feather to its cap by getting into the VPN segment. Everyone is familiar with Avast as an antivirus, but where does it stand with their new venture. They offer a 7-days free trial without requiring a credit card on the desktop app. Registering directly on the app will require a credit card.
On the protocol front, Avast has three to offer – OpenVPN, IKEv2, and the in-house AVAST Mimic, which currently only runs on Windows 10 and later systems. As in line with other services, IKEv2 is available for Apple-based OS only.
Torrenting is allowed here, but you miss out on the Tor compatibility, which was confirmed by Avast customer support. Let's look at the apps they offer on desktop and mobile.
The philosophy is to keep it simple and provide a clutter-free experience. Along with that, the desktop has a preference feature that lets the users personalize it for enhancing the individual experience.
Servers: 40+ in 22 countries
Trial Offer: 7 days
Maximum Devices: Unlimited
Based in: Moldova
Pricing Starts at(annually): $4.08/month
In the end, let's talk about a service that is humble in terms of server quantity but does amazingly well in performance. Now make sure to use a valid email because most temporary emails are blacklisted here. We get a week worth of trial without any restrictions by confirming the email.
CactusVPN goes overboard by offering seven different VPN protocols OpenVPN (TCP & UDP), Wireguard, SSTP, SoftEther, IKEv2, L2TP/IPSec, and PPTP. Some of them work only on specific platforms, and make sure to follow the guides for using specific protocols for different usage.
Over 400 websites, streaming sites, and blocked apps in different parts of the world are accessible using CactusVPN. This is made possible by using the SmartDNS, along with obfuscation servers, to hide your VPN traffic.
Unlike many VPNs, there is no restriction on the simultaneous connections and bandwidth. Use it without worrying about exhausting the quota. All your traffic is routed through AES-256(and AES128), along with a Kill Switch to ensure maximum privacy. Bear in mind that OpenVPN and WireGuard protocols on Windows miss out on the Kill Switch feature.
2. Free VPN Trials with no Credit Card FAQ
2.1 What is a free VPN trial?
A free VPN trial is a period of time offered by the VPN service, where the company provides its services, free of charge, to its customers to try it out. There are no charges involved here, and essentially three types of trials are available
VPN Trial with Credit Card Info
Here the company requires you to put down your credit card or other payment info while signing up for a trial. This way, they verify your identity and will start charging you after the trial period.
VPN Trial without Credit Card
This kind of trial is ideal where no payment commitments are required. Use a service in the trial period and if you don't like it, leave it behind without worrying about your payment info being attached. There is no risk of the amount being deducted from your account.VPN with a Free Plans/Accounts
Some VPN services don't directly offer a trial but provide a free account. Few of them provide unrestricted and premium service on them while others slog with bare minimum utilities. These free plans often consist of a monthly quota in terms of bandwidth, devices used, and other things.
2.2 Why do VPN providers offer free trials?
VPN providers can spend all the money on marketing and advertising, but everything depends on how a user perceives it. When a customer wants to buy a car, he/she takes a test drive before coming to a decision.
The same equation can be followed here as before making a commitment to purchase a subscription, and a user needs to try the service. It helps determine if the VPN service would be a good fit for a particular individual.
Many VPN providers offer a 30 to 45-days money-back guarantee on top of the trial to install confidence in the user's purchase decision.
2.3 Can I Use My Free Trial More Than Once?
Hypothetically, you can use your trial more than once. However, for that to work, you will need a new email, cleared browser cache and cookies at first. Then comes the risk of a VPN provider's system blocking your IP or computer altogether.
The providers have a system to detect duplication and multiple uses from a single IP address/range, MAC address, and operating system ID. It can blacklist your IDs, rendering useless all your attempts at using the trial again.
In cases when you are able to pull it off with a sophisticated system, it is still a lot of work to do every time using a VPN.
2.4 What is the difference between a VPN free trial and a money-back guarantee?
Both are offered in order to provide freedom of choice, but one will charge you money. A VPN free trial generally does not involve money being charged from you, providing you a period to take the service for a test drive. Some VPNs also ask you to put down verified payment info or a credit card in general to provide the trial. You will be charged after the trial period unless manually stopped.
On the other hand, with a money-back guarantee, you are charged for the number of months subscribed to a particular plan.
Don't sweat it; there is a money-back guarantee generally in the range of 30 to 45 days that lets you get your refund from the VPN provider. Most of them don't even ask you for exact reasons to process the refund.
2.5 Are free trial VPNs safe?
This is a subjective thing and depends on the choices you make in choosing a VPN service. Most of the leading VPN providers offer free trials for giving the users a taste of what's in the store. They provide the same level of core security and encryption, except the privacy features that are offered on premium plans.
Some services don't hold back when it comes to providing premium service on the trial plan. You can give them a try if there is a safety concern.
2.6 What to keep in mind while choosing the Best VPN Free Trial
Choosing a good VPN with a free trial should be easy and effortless. However, there are many hidden conditions and limitations that warrant a look at the mandatory checklist before choosing a provider:
Longer trial period: The trial period generally varies between 24 hours to 7 days. Look for VPN providers with a longer duration so that you can go in-depth exploration of the service. To be perfectly candid, testing a VPN and all its capabilities, features in under a day is an impossible task. You want to see the server performance on different days of the week, including weekends and weekdays.
Preferred server location: A VPN provider can have thousands of servers across the world, boasting the numbers on their marketing poster. It will not be enough when the server is unavailable for your preferred location. As a Netflix user, you might be trying to access a library of a specific country or a digital marketer looking to target a specific demographic of a small country.
No limitations: What's the purpose of trial if you are going to offer low-priority and sub-par services, especially the slow speeds in the garb of letting users try out. Some VPN providers do that and then don't comprehend the issue when most of the trial users drop out without conversion into a paid plan.
You should opt for VPN services that provide the best possible service to their trial users, even if it means limiting the number of servers or add-on features. There should be no compromise on the speed, security, and privacy front, along with a few hand-picked servers that sweeten the pot.
Top-notch customer support: VPN service providers should cater to the users in the trial period with apex attention. Help and guidance on every corner of the bottleneck for the newly onboarded users. A good customer support service helps every user on priority and makes them feel valued.
When you have a doubt or a problem, customer support should be on the edge of their seat to sort it out without any delay.
Value your Data: You fill in your email and name, apart from optional information, while signing up for a free VPN trial. Just because you are signing up for a free service period doesn't give the VPN service a right to share/or sell your information to third-party advertisers. Steer clear of VPN providers that don't value information and believe in profiting from selling your data.
2.7 Can the server unblock streaming services with a VPN Free Trial?
On most VPN services, a limited number of servers are provided in the free trial. All major VPN providers have a set of OTT-optimized servers for different services. Very few provide access to the list during the trial period. However, you can use the available non-optimized servers to try your luck. More often than not, they can access a few content libraries.
2.8 Which devices can I use with my VPN's free trial?
Good VPN providers do not put restrictions on using any supported device during the free trial period. You can install the app on the available platforms and start using the VPN service straight away.
One thing to keep in mind is that some VPN services offer free trials by signing up through their mobile app. In contrast, few others do the same by signing up from the website/desktop app.
2.9 Can I bypass the firewalls in China with a free trial VPN?
Most VPNs with their top premium plans are not able to bypass the firewalls of China. You need a VPN provider with an elongated web of obfuscated servers, along with a private DNS to bypass the Great Firewall of China.
In our testing, only ExpressVPN and Windscribe could do it consistently, while CactusVPN had a decent success rate with occasional downtimes. You can always reach out to the support directly about bypassing the firewalls. They are mostly honest about their firewall penetration.
2.10 Do any VPNs offer free trials longer than seven days?
The free trials can be of different kinds, as we discussed earlier. A VPN does not offer a free trial without a credit card for more than seven days, based on our findings.
You can, however, score 30 to 45-days of money-back guarantee where a subscription to a plan is required, at least for a quarter or more, to avail all the benefits. Few VPN providers charge a cancellation fee while asking for a refund. Therefore, it is better to read the more delicate print of the money-back guarantee while subscribing to a plan.
2.11 Will installing more than one VPN free trial cause issues?
Every VPN app you install on your device has a background process running. The majority of them are set up to start with the device booting up. Hence a process might be running in the background.
When you install multiple VPN apps on the device, there is a risk of conflict in accessing the proxy and VPN services and network ports simultaneously.
When keeping multiple VPN apps on your device, make sure to turn on one at a time to avoid any kind of unresponsive and performance issues.
2.12 Will Free Trial VPNs Keep Your Logs?
Free trials don't differ from what most VPN providers offer in terms of security and privacy. Make sure to read the logs policy of the company that dictates their policy on keeping logs. The majority of the services don't, while some have finer-print that can be misleading and result in your data being sold to advertisers.
2.13 How Do I Use A Free Trial VPN On My Smart TV?
Generally, the free trial doesn't restrict usage on any of the platforms. Check with the provider if they offer an app for your smart TV, which is available primarily for Android, Fire OS, and AppleTV-based TVs.
Register for a free VPN trial and then activate the account. After that, proceed to install the app on your smart TV to start using it. You can access apps and OTT libraries that are restricted/banned in your region.
2.14 Why should I pay for a VPN when we can use a trial and keep switching to different ones?
You will hit the ceiling pretty soon with VPNs that offer free trials without putting down your credit card. Swapping emails and information to use trials will not be helpful as the system blacklists your IP range, MAC ID, and geo-targeted region.
Therefore, it is more convenient to subscribe to a plan after the trial has ended. You can save on VPN by subscribing to more extended plans.
2.15 Which VPN offers the best speed during the trial period?
One of the primary factors of speed is that it depends upon your distance from the VPN server. Trial plans have a limited choice of server locations which further affects the speeds availability.
Even with that, Zenmate and Windscribe expressed us beyond doubt with their supremely high download and upload speeds.