Gantt charts are a project management tool, and they can be incredibly helpful when tracking the progress of a project. But if you're using a paper Gantt chart, it can be hard to keep track of all the tasks and deadlines involved.
Fortunately, there are software programs to create and manage your Gantt charts digitally. In this article, we'll take a look at some of the best options out there.
1. What is a Gantt Chart?
Project management can be a daunting task, but with the help of a Gantt chart, it can be made much easier. A Gantt chart graphically represents the project timeline. It allows for easy tracking of deadlines, tasks, and resources. It can also be used to monitor progress and make sure that all necessary steps are being taken to complete the project on time.
There are many different types of Gantt charts, but the most common is the task-based Gantt chart. This type of chart shows tasks and their deadlines along with the resources required to complete them.
Gantt charts can be used for many purposes, including project management, business planning, and scheduling. They are helpful when managing large projects because they help keep everything organized and trackable.
There are several different types of Gantt charts available, so it is important to choose the one that best fits your needs. Some common types of Gantt charts include the task-based Gantt chart, resource-based Gantt chart, milestone-based Gantt chart, and schedule-based Gantt chart.
Each type of Gantt chart has its own advantages and disadvantages. It is necessary to choose the type of Gantt chart that will best suit your needs and goals.
2. Types of Gantt Chart Software
There are a few different types of Gantt chart software available.
The first type is a project management tool that can be used to manage tasks, deadlines, and resources. This type of software usually includes features such as resource tracking, task management, and collaboration tools.
The second type of Gantt chart software is a time tracking tool. It keeps a tab on tracking time spent on tasks by individual users or groups of users. This information can be used to calculate accurate billable hours or project completion times.
The last type of Gantt chart software is a project scheduling tool. It helps you plan and schedule tasks by using pre-made templates or by creating your own. It may include features such as task dependencies and resource allocation.
Each type of Gantt chart software has its own set of pros and cons. Therefore, choose the right tool for your specific needs before starting your project.
3. Some Key Features of Gantt Chart Software
Gantt charts help track the progress of your projects, identify bottlenecks, and find solutions.
You can create separate timelines for different stages of the project, which makes it easier to track progress.
Gantt charts can be customized to reflect the specific needs of your project. They are easy to use and can be exported into different formats.
4. Best Gantt Chart Software 2023
Monday.com is a great resource for anyone looking to manage their time more effectively. They offer a free trial of their Gantt chart software, which is perfect for tracking your work schedule and making sure you're meeting your deadlines. You can create complex schedules and see how your work affects your overall goal. You can also share your Gantt charts with other team members for collaboration.
You can also add notes and comments to your schedules, which makes revisions and updates a breeze. It is customizable to fit your needs. The software can help you organize your time by displaying it in a graphical format, making it easy to see where you are spending your time and what tasks need to be completed.
It is easy to use and lets you create complex schedules with ease. You can also use it to track your progress and see how your work stacks up against your goals.
Pros
Helps to visualize project timelines.
Easy to use drag-and-drop interface.
Customizable workflows and templates.
Powerful collaboration features.
Integrations with popular productivity tools.
Cons
Limited free plan
It can be expensive for larger teams.
The steep learning curve for new users.
Suppose you're looking to increase your productivity while on the job; you'll want to check out Workzone. Just keep track of your projects and deadlines easily. You can also use it to create a Gantt chart to see how much time you have left until your goal is accomplished.
The software also has a calendar to see when events are scheduled easily. There is also a contact list to easily find people who need to be contacted.
Workzone is available in both a free and paid version. The paid version has more features, such as tracking vehicle location, managing multiple work zones, and generating reports.
Pros
User-friendly and intuitive interface.
Excellent features for project management.
Allows for collaboration and sharing among team members.
Easy to use Gantt chart feature.
Affordable
Cons
Does not have a built-in chat function
If you're looking for easy ways to manage your projects, you'll want to check out Easy Projects Gantt chart software. It is compatible with iOS and Windows platforms, and it's free to download.
Once you've installed the software, just create a Gantt chart by simply clicking on the "Create New Gantt Chart" button. You can also customize the chart's layout by selecting from a variety of different templates. And if you need help creating a Gantt chart, Easy Projects provides plenty of documentation and support resources.
One of the best things about Gantt chart software is its versatility, and you can use it to manage projects of all sizes and types.
Pros
Easy to use.
The visual interface makes it easy to see your project at a glance.
Customizable views and filters so you can focus on what's important to you.
Powerful features for managing your projects.
Integrates with other tools and systems.
Cons
TeamGantt is a powerful Gantt chart software that can help you manage your project timeline more accurately.
The company, founded in 1984, has become one of the most trusted names in the industry. Organizations use TeamGantt's Gantt chart software to manage projects, schedule jobs, and track progress.
The software includes a lot of features to help you plan, track, and report your project's progress. It's great choice for small or medium-sized businesses. It comes with a free trial to see for yourself how it works.
Pros
Easy to use.
Simple and straightforward.
Great for small teams.
Very affordable.
Integrates with other software.
Cons
Instagantt is a great platform for businesses and startups. It offers free and paid plans, with the paid plans offering more features. The software comes in two versions: a free version and a paid version.
The free version has the same features as the paid version, but it cannot export charts to PDF. The paid version has more features, including exporting charts to PDF and sharing projects with others. It also has an easier interface and support for multiple files.
It has a simple and easy-to-use interface, and it's integrated with many other software programs, so it's easy to collaborate on projects.
Pros
Very user-friendly and intuitive.
Great for project management and collaboration.
Easily shareable Gantt charts.
It can be used for free.
Has a mobile app.
Cons
It can be difficult to use with complex projects.
ProProfs is a Gantt chart software used by businesses and organizations to manage their projects. The software is available for Windows and iOS platforms, and it has free and paid versions.
With the free version, create up to 10 projects, while the paid version offers more features and allows users to create up to 50 projects.
It is available in both desktop and mobile versions, and it integrates with several different platforms, including Google Drive, Microsoft Office 365, and Apple iCloud.
Pros
Helps you track the progress of your projects.
Gives you an overview of your project deadlines.
Helps you allocate resources and plan your project budget.
Allows you to share your project with other members of your team.
Integrates with other ProProfs applications.
Cons
There is a learning curve while using the software.
Proofhub is leading cloud-based project management (PM) software platform that helps organizations manage their projects from start to finish. It integrates with many different platforms, including Google Drive, Microsoft Outlook, and Slack.
Proofhub also offers a wide range of features, including resource management, tracking progress, communication tools, and the ability to create PDFs and signatures. Users can create and share charts quickly and easily, making them a powerful tool for tracking projects and tasks.
The price is also reasonable for all the features that it comes with. Proofhub starts at $8 per user per month and offers a free 14-day trial to try it out before purchasing it.
Pros
Helps you plan and manage your projects more effectively.
Visualize your project timelines and track progress with ease.
Streamline project collaboration with real-time commenting, file sharing, and user management.
Get more done with task management, custom workflows, and reporting features.
Integrates with tools like Dropbox, Google Drive, Zapier, etc.
Cons
It can be expensive for larger teams.
Some users find the interface to be a bit cluttered and confusing.
RationalPlan is a comprehensive project management software that integrates with most platforms.
It has a platform integration feature that allows users to connect to various systems, such as Outlook and Google Calendar. The software has many features, such as project management, task management, bill tracking, budgeting, forecasting, resource allocation, risk assessment, and time tracking. It also has a price that is affordable for most people. Finally, it comes with Gantt chart software to help users visualize their work schedule.
Cloud: Free – $19 per user each month
Single project – $87
Project Server – price available upon request.
Multi-Project – $149
Pros
The Rational plan is easy to use and very user-friendly.
It is a great tool for project management.
The Rational plan helps you to track your project and keep on schedule.
It is a great tool for team collaboration.
A Rational plan has many features and options that allow you to customize it to your needs.
Cons
Limited features in the free version.
Not available for Mac.
Microsoft Project is a project management software widely used in businesses and organizations. It has been integrated with many different platforms, including Windows, Mac, iOS, and Android.
It has a wide platform integration, and it has many features that are helpful for managing projects. One of the most vital features is its Gantt chart software. This software makes it easy to keep track of all the deadlines, progress, and resources involved in a project. The price of the software is affordable, making it a good choice for small businesses and organizations, and it comes with a free trial.
Cloud-based solutions range from $12.80 to $70.40 per user per month
On-premise solutions range from $769 to $1,719 per user per month
Project servers are priced separately.
Pros
Helps you create professional-looking Gantt charts.
Easy to use.
Comes with a variety of templates.
Use it for both simple and complex projects.
Project files can be shared with other Microsoft applications.
Cons
Requires a subscription to use certain features.
It can be challenging to learn for beginners.
Wrike is a software platform that helps organizations manage projects systematically and efficiently. Wrike is a very versatile project management software that can be used for various purposes. It is available on both a desktop and mobile platform and has many features that make it a popular choice.
One of the most popular features of Wrike is the Gantt chart software. This software allows users to create complex projects easily and makes it easy to keep track of all the various deadlines and tasks involved in a project. It has various features, including task management, deadline tracking, communication tools, and resource planning. It is a perfect tool for businesses of all sizes.
Wrike is extremely customizable, which makes it difficult to master. It has a free plan and a monthly plan with a fee of $36.40 per user, and the Enterprise plan is based on a quote.
Pros
User-friendly interface.
Wrike offers a free trial to try it before you buy it.
Wrike has a wide range of integrations, including popular tools like Google Drive, Dropbox, and Salesforce.
It offers excellent customer support via live chat, email, and phone.
Cons
Some users have reported that the program can be glitchy at times.
Smartsheet is a platform-agnostic time management software that helps businesses manage their tasks and projects. It can be integrated with other platforms, such as Salesforce, Gmail, and Office 365.
It provides a centralized place for all the data related to a company, including customer information, sales data, and product data. Business owners can access the information they need and track it in one place.
It has features like drag and drop, templates, automatic email notification, and project tracking. It also has a price point that makes it affordable for businesses.
Depending on the package, pricing ranges from $14 to $25 per month.
Pros
Extremely user-friendly and intuitive.
Excellent features for managing projects of all sizes.
Highly customizable to fit users' needs.
Excellent customer support.
Cloud-based software makes it accessible from anywhere.
Cons
Some features can be complicated to use.
GanttPro is one of the most powerful Gantt chart software programs available. It has basic drag-and-drop capabilities. Despite its minimalism, it may assist you in managing several complex tasks simultaneously. The capacity to partition jobs and subtasks, organize and plan activities, manage task dependencies, and handle available tools by simply accessing the information on the internet platform are just a few of the unique capabilities.
One of GanttPro's main advantages is that it emphasizes control over almost everything else. GanttPro is the appropriate option for business owners that desire complete control over their project management. While Gantt Chart builders improve control, this platform makes a point to provide all project leads with the resources they'll need to complete their tasks.
However, it shines in one aspect but lacks other capabilities, perspectives, and reports, similar to other tools created only for Gantt charts. While you may need to conduct additional research to guarantee that you get the most from the platform, you will be rewarded with the opportunity to manage projects directly.
For 1-4 users, the cost is $15 per month
For 5-14 users, the cost is $8.90 per month.
Teams of 15 or more will be billed individually.
Pros
User-friendly and intuitive interface.
Excellent customer support.
Fully customizable charts and project plans.
Rich set of features.
Affordable pricing.
Cons
Does not have an in-built undo button.
ProjectLibre is a free, open-source business planning software. It enables users to create efficient business plans and keep track of their progress. It also includes features such as budgeting, forecasting, and invoicing.
It integrates with many different platforms, allowing you to manage your projects from a single location. It features a user-friendly interface and several features that make it unique. For example, it includes support for collaborative editing and document sharing. Additionally, it has a robust infrastructure that makes it easy to manage files and projects. Gantt chart, a task list, and kanban boards. It is flexible, and you can customize it to meet your needs.
Pros
Ease of use.
Wide range of features.
Ability to create custom views.
Cross-platform compatibility.
Free trial available.
Cons
Hansoft is a comprehensive office software that helps businesses manage their operations more efficiently. It has a wide range of features, including a Gantt chart that allows users to track tasks and deadlines. It also has powerful email management capabilities, so users can send and receive work-related emails with ease.
One of the features that make Hansoft unique is its Gantt chart tool. This tool helps developers track the progress of their projects and make sure that the timeline goals are achieved. It also allows them to see how long it will take to complete a certain task and if they are meeting the deadlines.
Pros
Hansoft is very user-friendly and easy to use.
It is flexible software and can be used for various projects.
Hansoft has a lot of features that make it very powerful and comprehensive.
The software is very affordable and offers a free trial.
Hansoft is constantly being updated and improved.
Cons
Hansoft can be difficult to learn at first.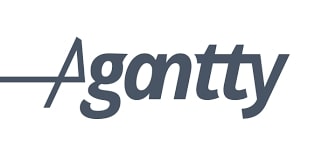 Agantty is a great Gantt chart creator that has many capabilities. Simply drag and drop tasks onto the chart to make it more organized. The chart also has a time slider to see how much time each task will take. Additionally, you can set up milestones and deadlines to know when each task needs to be completed.
You can create graphs of any shape and size and even add images and videos. You can also set up automatic task updates so that your project always stays on track. You can have the liberty to manage projects with multiple stakeholders.
Agantty is a great tool if you need to organize your work visually.
Pros
It is user-friendly and has many features that other Gantt chart software doesn't have.
It is very affordable. Sign up for their newsletter and get it for free.
Integrates with a lot of other software, which makes it very versatile and useful for different projects.
Agantty has a lot of templates that you can use for your project, which makes it easier to get started.
Agantty has great customer support.
Cons
Useful only for small and medium-sized businesses.
Paymo is an excellent project management tool, but it wouldn't be complete without a strong Gantt chart feature. Its primary benefit is that jobs with start and finish dates are automatically displayed on the timeline. You can still create your task durations, but this is great automation for individuals who want to get rid of Excel and use a basic Gantt chart generator instead. Plus, the coursework is short and sweet, so you'll be up and running in no time.
From a planning standpoint, you may use dependencies to connect activities and milestones to understand which ones must be completed before beginning the others. There's also the option of accounting for project overlap or delays. Project managers who deal with cross-functional teams would enjoy this. Since Gantt charts are designed to be visual, color-coding is useful. An excellent Gantt chart, like Paymo's, features a darkened region if the funding is over. It is necessary to ensure that you stay within your budget.
Broken dependencies and past due dates are marked in red, whereas the progress of work (the monitored time vs. the overall hourly budget) is represented by a deeper green tint over a lighter green tone.
Pros
Easy to use.
Good visual interface.
Helps you stay organized.
Easy to share with others.
Integrates with other software.
Cons
Filters might be confusing.
OmniPlan is a powerful Gantt chart creator that can handle even the most complex projects. It has features like task dependencies, resource leveling, and alerts that help keep your team organized and on track. With OmniPlan, you can create and manage projects from anywhere.
It also has a feature to drag and drop tasks to different project areas. It has many capabilities, including creating complex schedules and tasks, tracking resources, and monitoring progress. OmniPlan also has a built-in collaboration feature that allows you to work with other people on the same project. It can also create charts of various types, including grid and waterfall charts. You can track dependencies between tasks and resources and forecast project timelines.
Pros
OmniPlan is designed to make project planning and management streamlined and efficient.
It offers a wide range of features and options that allow users to tailor the program to their specific needs.
The clean interface and user-friendly making it easy. Get started with OmniPlan.
It integrates with several other productivity apps, making it easy to keep all your project information in one place.
OmniPlan is very affordable, especially considering the features it offers.
Cons
Limited to Apple products.
5. Frequently Asked Questions
5.1 What is a Gantt Chart?
Gantt charts are timeline-based project managing tools that employ bars to represent tasks. Each bar shows a project job, and it is filled to show how far along that task is. When using a Gantt chart, one can easily understand what pieces are required to finish the project and allocate tasks to the appropriate team members.
5.2 What are the benefits of using a Gantt Chart?
The project's visual depiction: This is a simple task. A visual representation of a project's milestones and deliverables is easier to follow than a list of activities.
Simple progress tracking: Each activity's status or progress becomes clearer on a timeline, making it easier to compare real and planned work. Everyone is made responsible for their efforts, which is a bonus.
Adjustments in real-time: Tasks with passed due dates and faulty dependencies are simple to notice, asking for quick fixes that might otherwise be postponed.
5.3 ​​Is a Gantt chart required for my business?
Gantt charts might help you stay on track while working on a big project. It assists in identifying the resources required, establishing completion timeframes, and formulating a strategy for getting everything done. Once you've finished the Gantt chart, you can use it to track progress and receive a high-level summary of how the task is progressing.
5.4 What is the best way to use a Gantt Chart?
A Gantt chart will show you everything that has to be done by the project's due date. The overall vision is broken down into individual tasks given and performed. You must perform some jobs before moving on to the next, while others can be accomplished simultaneously. Examine the Gantt chart, evaluate if a task is on pace to be finished on time, and troubleshoot any bottlenecks you'll need to address more directly.
6. Conclusion
The Gantt chart is a visual method of recording and scheduling tasks. It can be used for various purposes, such as managing a project, organizing a team, or planning a day. The Gantt chart can help you stay organized and on schedule. In this article, we have covered the basics of a Gantt chart. The type of chart used to plan and track tasks. By understanding the basics of a Gantt chart, you will be able to manage your time better and work efficiently.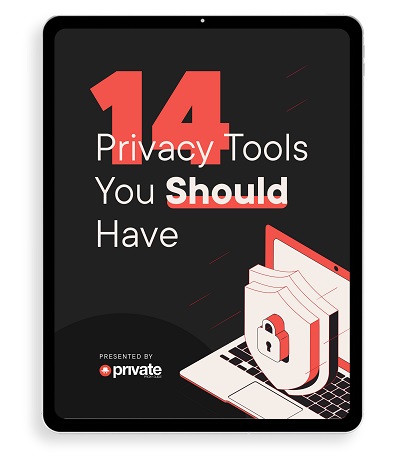 Learn how to stay safe online in this free 34-page eBook.