Crucial for your business success and online presence is understanding your audience and their way of thinking. Google Analytics has been one of the best tools for this purpose. Its feature-rich nature helps millions of people and their businesses to reach high levels of success.
However, many of these people are seeking the best Google Analytics alternatives. While this option offers comprehensive data, valuable insights, and excellent user experience, the issues that plague it are a good enough reason to look for the best alternatives.
In today's guide, we'll talk about them. But just so you know, not all of them are better than Google Analytics. In fact, Google Analytics is pretty powerful but its issues regarding GDPR compliance, Privacy Shield, and Schrems III are swaying people away from it.
1. Why Do People Look for Google Analytics Alternatives?
Google isn't a privacy-friendly company and we think you all know that. Its Analytics suite is packed full of excellent features for businesses and websites. On the other hand, even a powerful and popular tool like this fails to be GDPR compliant – you've read that well!
Out of the box, Google Analytics will collect plenty of private information and sell it to its business partners. There's a way to make it GDPR compliant, though, by changing your information-collection consent and limiting data sharing.
However, this isn't the happiest solution since it's time-consuming for most people, and you don't get to anonymize all your data. On top of that, people look for GA alternatives for other reasons, such as data inaccuracy, frequent updates that change the interface, and some missing information.
Let's not forget about the Schrems II judgment, in which CJEU (Court of Justice of the European Union) reported that Google's collected information could still end up in the US authorities' hands. In other words, your data still isn't safe from government surveillance in the United States.
All in all, we can summarize the reasons for seeking GA alternatives in a few points:
Privacy-related issues
In-app problems with data inaccuracy
Frequent updates that often change the way GA functions
No GDPR compliance
Let's be clear, however. Google Analytics is overwhelmingly powerful and is perhaps the best tool out of all of those you see below. Still, these tools fix the majority of GA's problems, making them great if you want to migrate to another analytics solution.
2. Best Google Analytics Alternatives in December 2023 – Our Top 6 Options
With everything said, we think it's time to finally divulge our list and see which software like Google Analytics you can use.
At Number 1, we have Piwik Pro, the best GA alternative. This service includes a plethora of tools for in-depth analytics and utmost care of your privacy and security. Unlike GA, it's GDPR compliant and won't store a heap of your users' personal information, which many users will welcome.
Piwik Pro is very easy to use and offers subscription plans customizable according to your needs. Actually, the amount of data that Piwik Pro can provide is close to GA, with Tag Manager, Analytics, and Consent Manager for easier data access.
Its Enterprise plan, for example, gives you a 25-month data retention option, plus a Customer Data Platform to help you lead your business more effectively. Moreover, Piwik Pro supports real-time monitoring, which helps gather information as soon as it's available.
Also, we should mention easy-to-grasp customizable reports that will help you stay on top of the game. One of the best things about it is its similarity to GA. Its interface is almost identical, so users transferring from GA won't have to spend days and weeks getting accustomed to it.
Data accuracy is pretty impressive, too. You can get raw, unsampled data to help you with your business organization and improvement. Aside from being GDPR compliant, Piwik Pro will help you stay compliant with HIPAA, CCPA, and other regulations.
Price-wise, we can't say how much Piwik Pro costs. For each plan, you'll have to get a custom quote. However, there's also a free plan that you can use forever but it's fairly limited and not great if you're looking to support a bigger website or business.
Pros
GDPR compliant out of the box
Customizable subscription plans
Up to 25-month data retention
Custom reports and analyses
Access to raw, unsampled data
Cons
Pricing isn't displayed on the site
The free plan is limited to community support
Matomo Analytics or just Matomo, is another awesome Google Analytics alternative. No doubt, this open-source solution respects your privacy and helps you stay GDPR compliant with the first click on the site. It will track user behavior and web traffic to give you accurate information and insightful metrics.
Furthermore, Matomo has no data sampling, so like Piwik Pro, it gives you 100% unfiltered and accurate data. Plus, it's a flexible option for various types of businesses, with no data limits and simple configuration. In fact, Matomo is quite popular and is used in almost every country on Earth!
Let's not forget about many important features like A/B testing and various plug-ins that you can install. Since this is an open-source solution, you can also find its source code on GitHub, which helps with overall transparency and trustworthiness.
Matomo's respect for privacy laws extends to every aspect of it. Thanks to its compliance with CCPA, you don't need to obtain consent from the users to use Matomo. This makes for effortless data collection, which helps you understand your customers' behavior and needs.
Its dashboard is filled to the brim with features you'll frequently use. There are heatmaps, forms, funnels, and even custom reports. On top of that, Matomo lets you migrate from Google Analytics without any effort, as it can directly import your data from this platform.
Thus, if you need a GA alternative that you can quickly set up and get going, this is the one to go for. Its pricing depends on your monthly traffic and a few other factors. A free plan is here and the starting Cloud plan starts at 19 Euros a month, going up to 13,900 Euros a month for 100M monthly traffic.
Pros
Simple to use and set up
No data sampling, 100% information accuracy
A/B testing
CCPA/GDPR compliance
Easy GA migrations
Cons
Hefty price for more monthly visitors
Its free plan could be more generous
Plausable Analytics is a simple GA alternative with plenty of quality features to enjoy. It's fully compliant with PECR, CCPA, and GDPR, making it privacy-friendly for your customers. In addition, Plausable comes with a beautiful dashboard that allows for easy data monitoring.
You can see all relevant stats and metrics on one page, such as bounce rate, unique visitors, and your top pages. Plausable also claims to have a lightweight script compared to Google Analytics. This allows you to implement it into your site without unwanted slowdowns.
Much like Matomo, Plausable is another open-source solution, with the source code on GitHub. As a result, it's most likely going to improve over time and become an even more powerful choice. Plausable won't give you as many valuable insights as Google Analytics.
It's a simpler option that will be more suited toward smaller sites instead. However, you can take advantage of custom reports, which you can use to drive more traffic and earn more. Also, you can track goal conversions and paid campaigns through UTM parameters.
Being a simpler option than Google Analytics, Plausable won't kill you with its price. It does offer a free trial that lasts for 30 days, though. After that, you'll have to pay at least $9 a month if we're talking about 10,000 monthly visitors. For this price, you get unlimited data retention too!
Of course, the price can go up significantly if you have more traffic and a larger site. Plausable supports up to 10M+ page views, and if it doesn't go above 10M, the price will be $169 a month. As you can see it's reasonably priced, yet powerful enough to give you all the necessary information.
Pros
User-friendly
GDPR, CCPA, and PECR compliant
Lightweight script
Affordable price that starts at $9/mo
30-day free trial
Cons
Not as thorough as Google Analytics
No free plans
Woopra deems itself an end-to-end customer journey analytics tool. In simple terms, it'll help you track your users' behavior online, and thanks to cutting-edge analytics features, it'll provide accurate data to help you retain and bring in more new customers.
If you explore its site, you'll see that it offers several categories of services. There are Journeys, which track the path your customers take to get to your site. Then, there's something called Trends, which analyzes the growth of important metrics over time.
We like the feature called Retention, for example. By using it, you can see how long your customers interact with your site, which can be handy for future improvements. Woopra's intelligent architecture allows for plenty of automation to make things easier.
You can add advanced triggers to engage with your customers in real time and provide valuable services. It's not as feature-rich as Google Analytics and it won't give you in-depth reports and raw information like GA. Still, Woopra's easy-to-grasp interface allows it to be far simpler.
For example, it has an excellent web app that you can use on any platform. But then, there's also the desktop app for a better experience and smoother workflow. You can further extend its capabilities with many of the supported integrations with Google Drive, WordPress, Slack, and dozens more.
Woopra offers 3 plans, with one free. This one comes with 500,000 actions a month, 90-day data retention, core analytics, and 30+ integrations. The most popular is the Pro plan at $999/mo with a 14-day free trial. If you need it, there's also the Enterprise plan with custom pricing based on your needs.
Pros
It helps you track users' behavior
Woopra supports various automation tools
Integrations with Slack, Google Drive, and WordPress
The free plan offers 90-day data retentions
14-day free trial for all plans
Cons
The Pro plan is $999/mo
Not as feature-rich as GA
If you need a privacy-oriented GA alternative, look no further than GoSquared. Sure, it's not as advanced as Google's mighty offering but it's extremely simple to use, with custom reports and all valuable insights positioned in one comprehensive window.
GoSquared lets you combine dozens of information and form a clear image of how your customers think and behave. You'll see the location of your customers, links they clicked on your site, engagement, and even the devices they used to reach you.
Another perk is real-time information fetching. GoSquared will give you real-time analyses of customer behavior, with beautifully laid out reports. To help you achieve your goals, the platform supports several integrations, such as Slack, WordPress, and Squarespace.
Of course, when talking about data collection, it's good to mention its GDPR compliance. In addition, GoSquared is compliant with HIPAA and CCPA, which helps with easier data extraction. Similar to other picks on the list, GoSquared lets you test the service for free.
No free plans are available but each plan has a 7-day free trial. The starter plan at £9 a month will give you unlimited team sharing, event tracking, email support, and no limits on data retention. Other plans include Standard, Pro, and Scale, each costing £24, £49, and £99 a month respectively.
GoSquare surely isn't the cheapest option but it's reliable and easy to use. Is it better than Piwik Pro? Not even remotely, as it's not as robust and in-depth as Piwik Pro. Still, if you'd like more privacy along with an intuitive interface for day-to-day use, GoSquare is a viable choice.
Pros
All valuable data in one app window
Real-time information delivery
It comes with a 7-day free trial
GoSquared supports custom reports
Cons
Not the cheapest GA alternative
It lacks some features of cheaper options
At number 6, we have Fathom Analytics, which actually advertises itself as "The Google Analytics alternative without compromise." Indeed, it's a pretty good option, with the Google Analytics Importer that lets you directly migrate from the aforementioned platform.
Unlike that company, Fathom Analytics boasts about respecting the privacy of your users when extracting valuable data. Needless to say, GDPR compliance is here too, which aids easier data collection without making your users feel unpleasant.
Moreover, Fathom Analytics comes with an intuitive interface that contains all you need. In a single dashboard, you'll find relevant metrics and reports to help you get a better understanding of your visitors. Parameters like goal completions, traffic metrics, and bounce rate are only some of them.
However, users can take advantage of custom reports and get information relevant for making future decisions in terms of marketing and overall improvement. The data accuracy that Fathom Analytics provides is impeccable, so room for mistakes is small.
Other features include unlimited data retention, email reports, and PECR/GDPR/CCPA compliance out of the box. Now, in terms of pricing, you get 3 plans. The most affordable one is $14 a month for those with up to 100,000 monthly page views.
Even this plan includes unlimited CSV data exports, forever data retention, and up to 50 included sites. The other two plans cost $24 and $44 a month and support up to 200,000 and 500,000 visitors respectively. All of them offer a 30-day refund policy, making Fathom Analytics extremely welcome.
Pros
Google Analytics Importer
Privacy-friendly
Its intuitive interface is welcome to newcomers
PECR, GDPR, and CCPA compliance
Cons
Google Analytics still offers more features
Not suitable for websites with more than 500,000 monthly visitors
3. Verdict
If you're tired of Google's anti-privacy behavior or simply dislike its other aspects, it's completely natural to seek the best Google Analytics alternatives. Granted, GA is the most powerful, with features that vastly outperform even the strongest of the competition.
That's not to say that you can't use something else and make proper use of it. With Piwik Pro, our favorite option, you can get the highest level of quality, raw data access, and tons of insightful data to help you stay on top of the game.
While we do recommend Piwik Pro wholeheartedly, we can't disregard other choices. Matomo, Woopra, GoSquared, Plausable, and Fathom Analytics are all impeccable. And let's not forget about dozens of other GA alternatives we haven't talked about in this guide.
Don't cling to GA if you don't like it. Feel free to try some of these out and see how you like them. Oh, and don't forget to comment below on which GA alternative you like the most.
4. FAQ
4.1 Is Google Analytics GDPR compliant?
Out of the box, it's not. You can, however, make it GDPR compliant by performing several steps, such as:
Accept Google's data processing terms
Changing your privacy policy
Anonymize your users' IP address
Reduce the duration of data retention, and so on.
It's a lot of work to make it fully GDPR compliant, which is why many users simply give up on it. Instead, they opt for an alternative like Piwik Pro which is GDPR compliant from the start.
4.2 What is the best free Google Analytics alternative?
It's Piwik Pro and its free plan. Keep in mind that the free plan isn't as versatile as its Enterprise plan. However, the free Core plan still offers 14-month data retention, 500,000 monthly actions, community support, EU cloud, and much more.
4.3 How much is software like Google Analytics?
This depends on your choice but generally speaking, we have free and paid options. If you opt for paid options, you're looking at a price of above $10 a month for the start. This price will go up for more features and website visitors, and can easily reach thousands of dollars.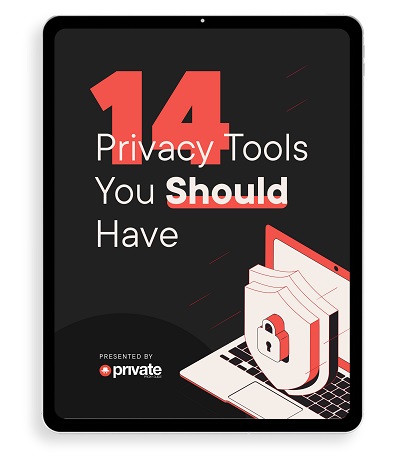 Learn how to stay safe online in this free 34-page eBook.