Inventory management entails a lot more than just keeping track of things. For example, inventory management software for small companies can help with everything from sales tracking to spotting slow-moving commodities and maintaining vendor information.
It's critical to consider your company's demands when looking for the right small business inventory software. It's also important to observe current inventory tracking trends in the business. Numerous inventory management systems are available, so selecting one that meets your specific needs should not be difficult.
Identify yourself with your company's inventory tracking demands before selecting a system to utilize. Small businesses, such as retail outlets, commonly employ a basic inventory system, which is often combined with point-of-sale (POS) technology, whereas B2B enterprises require a system with more assembling of accounting facilities. A more comprehensive system, such as an enterprise resource planning system, is required for large enterprises. Below is a list mentioning the best inventory management software for small businesses:
| | | | |
| --- | --- | --- | --- |
| Software | Mobile app | Pricing | Free trial |
| FreshBooks | Android and iOS | $4.50-$15+ | 30-day free trial |
| Zoho Inventory | Android and iOS | $0–$299 | 14-day free trial |
| Veeqo | Android and iOS | $495–one time fee | 30-day free trial |
| Sortly | Android and iOS | $0- $59+ | 14-day free trial |
| Brightpearl | Android and iOS | Custom quote | Free demo |
| InFlow Inventory | Android and iOS | $89–$549 | 14-day free trial |
| Oracle Netsuite | Android and iOS | $999 | 14-day free trial |
| Cin7 | Android and iOS | $299 | 15-day free trial |
| Ordoro | No app | $499 to $999 | 15-day free trial |
| Upserve by Lightspeed | Android and iOS | $59- $359+ | No |
| Fishbowl | Android and iOS | $4,395– one-time payment | 14-day free trial |
| Booqable | Android and iOS | $29-$249+ | 14-day free trial |
| Synder | No app | $29-$299+ | 10-day free trial |
| Odoo | Android and iOS | $20+ | 30-day free trial |
| Square for Retail | Android and iOS | $0-$60+ | 30-day free trial |
| Orderhive | Android only | $49.99–$299.99+ | 15-day free trial |
1. Best inventory management software for small business
FreshBooks offers easy inventory tracking for individuals or small businesses with highly modest needs, despite its reputation as a financial system and software.
Managing even minor inventory quantities requires effort, whether you simply offer a few different goods or want to begin selling physical items in addition to your service business, mainly if you sell through more than one channel.
If you also require FreshBooks for accounting, it's the ideal choice for inventory monitoring. FreshBooks' inventory management lets you add, amend, and analyze inventory for billable products in your account. Keep track of your inventory, and when you charge for it, the amount is immediately reduced.
FreshBooks works along with Barcloud and 2ship to bring your inventory tracking, shipping, accounting, and asset management needs together in one place. If you're currently using Squarespace or Shopify to track inventory, you can immediately import data from those platforms into FreshBooks for improved inventory management.
Freshbooks offers three plans and custom pricing based on your needs.
Lite: Costing $4.50 per month and $130.5 billed yearly, this plan includes five billable clients, tracking of total estimates, sales & reports, credit card, and bank transfer payments, and access to information through iOS and Android apps, and more. This plan is suitable for professionals with basic needs.
Plus: Costing $7.50 per month and $217.50 billed annually, this plan includes 50 billable clients, automatic expense tracking and receipt data capture, business health reports, double-entry accounting reports, etc. This plan is suitable for owners who require more integrations and automation.
Premium: Costing $15 per month, this plan offers unlimited billable clients, tracking of project profitability and expenses, customized templates and email signatures, accounting, and more. This pricing plan is suitable for growing businesses that want to empower employees.
For organizations that need to sell across many channels, Zoho Inventory remains a great choice. It works with various systems, including Amazon and Shopify, which helps businesses synchronize data across sales channels, making inventory levels and stock expenses easier to monitor.
Most of the fundamental inventory management software functionalities are also available, making it an excellent choice for small enterprises with basic inventory requirements.
The following are some of the primary functions of inventory management software:
Inventory control software enables firms with multi-channel selling requirements to synchronize inventory numbers across sales channels. You may also set up reorder points for automated reordering to keep inventory levels at optimal levels.
Warehouse management tools allow you to verify inventory levels, manage warehouse products across two or more warehouses, and expedite order fulfillment by shipping client orders from the facility nearest to the customer.
Order management makes it simple to keep track of customer orders. This functionality automates order fulfillment processes such as converting purchase orders to invoices.
This feature allows data-driven decisions to be made to satisfy client demand. In comparison to other solutions, Zoho has relatively limited reporting features.
In continuous inventory management systems, barcode scanning aids efficiency. It aids in tracking stock as it arrives and departs in real-time.
End-to-end inventory tracking is another significant Zoho Inventory function. This feature allows you to keep track of inventory goods using attributes such as serial numbers.
Zoho Inventory is a cost-effective choice, although it does not provide the most flexible inventory management system. It also has limited forecasting & reporting capabilities when compared to several of the other solutions.
For those wishing to get started, Zoho Inventory provides a free, comprehensive choice. It also provides a free trial for its other services, starting at $59 each month when paid annually.
Veeqo is another central inventory management system for retailers and wholesalers that need to sell across several channels. The program promotes itself as a platform for inventory and delivery.
It offers a simple and straightforward platform, similar to Zoho Inventory, that puts together each distribution platform into a single location so you can quickly keep track of and manage everything. Inventory control, order management, warehouse inventory management, and analytics and reporting are all included.
Veeqo is unusual in that it has its own barcode reader, which speeds up the processing of large numbers of orders. It also accelerates the stock-counting procedure. The platform is known for delivering excellent shipping services. Over 15 major delivery carriers, such as FedEx and UPS, are included in its shipping integrations. Shipping options such as lower shipping rates and real-time tracking are also available on the site.
Although the registration process might be lengthy, everything on the software runs flawlessly once you're up and running. This makes the program a decent choice if you need something scalable and adaptable, but not if you need to get up and running quickly.
Veeqo does not provide a free account; however, it does provide a 14-day trial. The smallest package, which handles about 500 monthly orders, costs $156 per month when invoiced yearly. The Veeqo scanner equipment is available for a one-time fee of $495.
Sortly is among the best inventory control tools for small firms that aren't in the retail industry. It's an excellent choice for companies searching for a quick and straightforward inventory and asset tracking solution. Those who dislike viewing text on spreadsheets would appreciate its visual appearance.
Its user-friendly interface enables your staff to learn how to monitor vital facts about your merchandise rapidly. This also implies you won't require lengthy product training. Sortly includes the majority of the standard inventory management software capabilities, such as inventory control, warehouse management, barcode scanning, and basic inventory reporting.
You may use the app to scan QR codes, receive stock notifications to track the stock levels and transactions, and simply categorize goods.
Sortly's pricing has four plans– a free subscription, Advanced, Ultra, and Enterprise. They also offer custom quotes based on your requirements. Additionally, all paying plans have a free trial version for 14 days with valid credit card details.
Brightpearl is a multi-channel retail management and inventory solution designed primarily for wholesalers and multi-channel retailers. The platform aids firms in streamlining their inventory management systems, and its more costly plan includes all of the basic stock management capabilities. The cheaper plan provided for firms with a little less than 1500 transactions per month, on the other hand, is significantly more limited.
Brightpearl has the advantage of being designed expressly for more significant transaction volumes. Although Brightpearl's continuous software updates are a desirable thing, they often come at the cost of having to cope with software flaws. Brightpearl provides rapid access to a large number of Plug & Play connectors, including all of the leading e-commerce platforms, marketplaces, and a variety of 3PL, shipping, and accounting alternatives. Their reliable connections can manage massive amounts of data. As a result, as orders increase or your firm expands, your system will not slow down. Last Cyber Monday, for example, Brightpearl's Automation Engine completed 250,000 orders with no difficulties or errors.
Brightpearl does not offer a free trial or plan. For a price quotation, you must contact them. This software is a popular choice for merchants that trade above $1 million per year or aim to do so in the coming year.
The InFlow Inventory system is a popular choice for small enterprises on a budget. To make inventory tracking easier, InFlow integrates inventory and order administration software.
It's designed for retail enterprises with multi-channel selling demands. The built-in B2B gateway of inFlow Inventory seems to be a unique feature.
InFlow's inventory management software includes barcode scanner capabilities, inventory control software, warehouse management, reporting, and manufacturing inventory. Even across numerous offices or warehouses, inFlow offers you a real-time snapshot of what's in your inventory and where each product is. You can track purchases and sales with a single system that anybody in your company can use. Reorder points in inFlow allow you to establish your minimums, while reorder notifications offer you the freedom to order further, making supply and demand balance more accessible than ever.
With the aid of Zapier, InFlow Inventory can connect to over 3,000 apps. Unfortunately, the majority of integrations are done via API. For smooth interfaces between software and apps, APIs may necessitate the use of a developer.
InFlow, unlike other apps, does not support QR codes and does not have a free version. There is a 14-day free version available from InFlow Inventory, but no free packages are available. Monthly plans start at $71.
Netsuite, owned by Oracle, is the most advanced inventory management system for manufacturing organizations or companies with substantial manufacturing demands.
The platform includes a complete set of fundamental inventory management software functions and purchasing capabilities to optimize the production process and supply chain activities.
The program is very customizable and comes with a number of sophisticated capabilities. Cycle counts, demand planning, and extensive product catalogs are just a few of the sophisticated capabilities. Even so, you'll almost certainly require the assistance of developers to utilize all of its features thoroughly. Setting up the platform's inventory system will take some effort, but it will be worth it.
It's worth noting that it's not perfect for organizations that require a lot of retail functionality. There is no free trial or account available on the platform, and for a customized quote, you must contact them. The software is available for $999 per month.
Cin7 is different from other point-of-sale systems in that it is both inventory management software and a point-of-sale system. This enables organizations to improve stock management across all sales channels and avoid stock-outs. This is beneficial to firms that have both online and offline storefronts.
The platform bills itself as a one-stop shop for a variety of firms, including retailers, distributors, and those with basic production requirements. For prior Stitch Labs clients, Cin7 is a fantastic alternative to Brightpearl.
It includes a lot more functionality and features than inexpensive inventory management software and all the other usual capabilities.
Advanced reporting: You'll get access to hundreds of customizable reports with Cin7. It also has demand forecasting and planning capabilities.
Cin7 is well-known for its numerous (550+) integrations, which span eCommerce, accounting, and other areas. As your company expands, this tool makes it simple to take it to the next level.
ERPs often charge a greater fee for extra functionalities. Cin7, on the other hand, adopted a different route. They come with a lot of built-in capability for no additional expense.
Cin7's point-of-sale system is fully integrated, allowing you to do much more than just handle transactions. You can also ship orders, track inventory, and do more with their point-of-sale system.
Cin7's point-of-sale module may be used on a smartphone and can even accept orders when offline.
Cin7's small business plan starts at $299 each month, making it an expensive alternative on the list. When it concerns ERP software, it is thought to be reasonably priced.
When you're juggling various sales channels, it's challenging to exercise appropriate inventory management strategies. Ordoro, fortunately, makes multi-channel selling quite easy. You can establish master products in your inventory control system with Ordoro, which allows you to change descriptions, photos, branding, and much more across all your retail channels according to your needs.
Ordoro also has vendor management tools that turn dropshipping a breeze. For example, vendors can be assigned to certain goods in your catalog. Then, suppose a client wants those things. In such instances, Ordoro may quickly send orders to the appropriate vendor, cutting out the middleman (you), improving the efficiency of the supply chain, and ensuring your customers receive their things as soon as possible.
Ordoro also allows for atypical inventory management strategies. You can, for example, choose to purposefully upsell your products or restrict the amount of in-stock items accessible to your consumers, both of which generate a sense of scarcity and encourage potential purchasers to finish their purchase. Finally, this helps you to make a higher profit and avoid maintaining costly surplus goods.
Ordoro offers flexible pricing depending on actual platform usage. They also provide a free trial for 15 days, free onboarding to new clients with plans beginning at $0, no set-up costs, and no contracts. Plans start from $59 per month and can be customized.
Upserve offers a dynamic inventory solution for the specific demands of restaurants. Compared to other stock control software choices, Upserve focuses more on expiry date tracking and unique supply chain demands (such as chilled transportation).
Upserve may be a little pricey, but it provides you with everything you require in one location. You can handle your POS services, internet ordering, and labor management even if you own many locations. Upserve also provides information and suggestions to help you run your business more effectively.
Furthermore, Upserve has features explicitly designed for eateries. You may, for example, utilize the Upserve inventory system to build recipes for the foods you offer, tailoring each one with the same features and quantities required.
Upserve then automatically subtracts those quantities from the stock levels for the items utilized when you sell that dish. You can also utilize this tool to determine how much to charge for your menu options and track food wastage.
We also appreciate that Upserve has an inbuilt point-of-sale (POS) system. If you own a restaurant, Upserve is definitely the most excellent inventory management software available.
Following are the pricing plans for Upserve:
Core: Works effectively in restaurants with a single location and a small crew. Monthly rates begin at $59 per month.
Pro: Works well with restaurants with several locations, terminals, and average ticket orders of over $30. Monthly rates start at $199.
Enterprise: Ideal for large multi-location companies with 50-500 sites. A single terminal license costs $359 per month.
Fishbowl Inventory is a complete inventory software solution for small businesses. Fishbowl's target audience is wholesalers, merchants, and manufacturers that wish to keep on top of their accounting solutions. However, you may be wrong if you believe Fishbowl is a specialized tool for QBO enthusiasts. Salesforce, Xero, Shopify, and WooCommerce are the most prominent names on the list of available integrations.
Fishbowl Manufacturing & Fishbowl Warehouse are two sub-products of the Fishbowl inventory platform. In addition, the firm provides further services and hardware. There is also a free trial available.
Customers appreciate the user-friendly design and client-centric service. However, some users dislike the reporting method since it appears to be inapplicable to some firms. Its pricing starts from $4395, a one-time payment, and Fishbowl also offers custom quotes based on user requirements. The following are the primary features that are offered in the one-time payment:
Fishbowl provides software upgrades throughout every year to ensure you have the most up-to-date features. And, as long as you possess a valid license key, Fishbowl makes it simple to upgrade your program to the latest version.
Fishbowl provides thousands of video tutorials covering anything from setting up the server and client to learning the software's different modules and functionalities.
When you're just starting with Fishbowl and have queries about how to utilize various features, you can obtain quick responses from the company's support team. Support is available through various channels, including email, chat, and phone calls.

Booqable is a basic inventory management system that lets you see what products are in your stores, where they are, and how much each you have. While many stock planning systems are complex corporate systems that are rarely utilized, Booqable provides a cost-effective, easy-to-use inventory management application for small businesses.
Booqable is a complete inventory management system. From the original purchase to the final consumer, it may be utilized to track and control everything. It also connects with various effective e-commerce systems, like Shopify, WooCommerce, and Magento, to make managing your online business even more effortless.
From sourcing and purchasing through shipping and distribution, Booqable can assist you in gaining a better understanding of your inventory and making more informed decisions.
Booqable provides the following plans:
Essential: Costing $29 per month, billed annually or $35 per month, this plan provides all essential features a small firm would require. It offers unlimited orders and products, two staff accounts, an online rental store, manual order creation, inventory management, quotes and contracts, email templates, integrated payments, and more.
Pro: This is the most popular plan for growing businesses, costing $79 every month billed annually or $95 per month. It offers all Essential features, advanced pricing rules, coupon code features, barcode scanning, exports, Zapier integration, and more.
Premium: Suitable for large organizations, this plan costs $249 per month, billed annually, or is billed at $299 per month. It offers all Pro features, a custom checkout domain, 15 staff accounts, IP restrictions, priority support, and single sign-on features.
Synder software can import accurate inventory data from your platforms into your books, ensuring that you never fall short of stock. This will help you plan for the next season as you have an accurate and exact inventory.
This program imports data from sales platforms and allocates the relevant product to sales, ensuring that your accounting software's inventory is accurate and current. Synder gives you additional flexibility when it comes to customizing your accounting based on if-then scenarios. Synder assists you in gaining a comprehensive understanding of your finances. Synder also ensures that your records are always correct and up to date. Detailed reports provide you with a clear picture of what's going on in your company to plan forward.
You may track and classify your locations, product inventory, shipping, and discounts to get more accurate information. It includes automation rules, auto reconciliation, and classification, allowing you to eliminate tedious accounting duties and ensure that your books are always ready for reporting. It also provides billing tailored to online businesses, such as one-time and recurring bills and auto due date reminders – everything a business needs to boost conversion rates. Synder offers four pricing plans:
Starter: For online businesses with around 50 transactions per month, this plan costs $14 per month, billed yearly.
Medium: For online businesses with more than 500 transactions per month, this plan costs $39, billed annually.
Scale: For multi-channel businesses having more than 1000 transactions per month, this plan costs $71 per month billed yearly or $89 per month.
Large: For multi-channel businesses with more than 5000 transactions per month and inventory management, this plan costs $319 per month or $256 per month billed annually.
Odoo is an open-source software aimed mainly at small businesses, although you may scale it to any size on request. As a result, it is highly flexible, and it will cost you nothing until you start utilizing it with other corporate items.
The inventory control module is intended to assist you in keeping real-time track of your stock levels. It enables you to construct an infinite number of distinct items, each with its own inventory management system. If you require a ready-to-use solution, the app enables you to install third-party integrations through their app store.
There are several benefits to using Odoo. Odoo's main benefit is its modular design, which allows for a lot of flexibility. You may effectively adjust the system to your company's requirements by offering various modules and applications. This implies that the ERP system can handle marketing automation, accounting, inventory, CRM, and more. Furthermore, Odoo is:
Simple to expand and grow
Completely cloud-based
Has a comprehensive feature set that may be adapted to your specific departments.
The software is adaptable to the company's requirements and is ideal for small, medium, and big businesses. Businesses utilize it in various industries, and it supports several languages and currencies.
The Odoo Community Edition is completely free. The Odoo Enterprise subscription costs $20 per user per month billed annually or $25 per user per month (monthly billing). You can install these apps separately to meet your specific requirements. Odoo also offers a free 15-day trial.

Square for Retail, a free inventory management software for small businesses, allows you complete control over your operations. Anything may be sold to anybody, anyplace.
With Square, businesses can keep track of their inventory and add excellent visuals to their product display. With thorough analytics data, you can manage customer loyalty programs and record your customers' activities. This is done while utilizing the most up-to-date payment technologies and security features.
Companies can now make full use of Square's software and hardware features while keeping their consumers in mind using Square for Retail inventory. They can design customized solutions that are cost-effective and meet their company's demands.
Square for Retail provides well-designed features for businesses that require more inventory & orders than the usual Square seller. You'll get access to the following valuable tools:
Create vendors with related products, apply a vendor price (unit cost for individual vendors), and monitor each vendor's specific item library in Vendor Management.
Purchase orders are used to ask for and receive inventory from specified vendors.
Bulk Receive Stock: You may swiftly scan or input your inventory using Square Register and Square for Retail in the iOS app.
You have two subscription choices with Square for Retail: Square for Retail Free (no monthly fee) and Square for Retail Plus (60 dollars per month, per location). Some functionalities may be inaccessible to Square for Retail Free vendors.
Orderhive is a low-cost solution for eCommerce and has excellent inventory and multi-warehouse capabilities. Compared to the other providers, it interfaces with most third-party apps and has excellent returns management—an essential aspect of eCommerce. It integrates with eight shopping carts, three payment processors, 19 marketing automation, 60+ shipping providers, four POS systems, and ten CRM platforms. It works with Shopify, WooCommerce, Amazon, eBay, BigCommerce, and Magento.
Orderhive charges monthly tiers based on the number of users, integrations, and functionality a merchant would require inside the platform. Users may also use Orderhive to retain customer data for potential marketing purposes, make purchase orders, maintain inventory across warehouses, track raw materials for items, complete 3PL orders and drop-shipping and produce invoices & track payments.
Cin7 Orderhive offers a 15-day trial period (no credit card details required). You can add more features using add-ons, and there are no questions asked when it comes to refunds. The plans start from $95 per month. It also provides customers with customer service 20 hours a day, six days a week.
Conclusion
Your company's inventory is its lifeblood. Inventory management software may save you time, hassles, and money unless you have a fundamental inventory that you can handle with a spreadsheet. Many are linked to point-of-sale systems, while some can be used alone or in conjunction with accounting software. Inventory management software simplifies the process.
There are many inventory management solutions available out there to suit a wide range of requirements. Because of its low pricing and ease of use, we found Zoho Inventory to be the most excellent fit for most small firms. It has all the essential elements for running a successful business and eCommerce operation. However, based on your requirements, you can choose any of the above inventory management software. We hope this list assists you to select the ideal software for the smooth running of your business.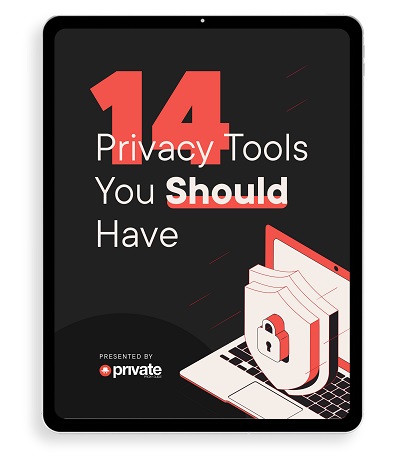 Learn how to stay safe online in this free 34-page eBook.