It would be an injustice to deny the relevance of a Kanban board to those looking for a top-notch visualization tool. Project management requires excellent coordination for the best results and being able to get an adequate and actionable illustration is always a plus.
While there are physical variations, you would be hard-pressed to find one that stands up to its software counterparts. On that note, you may have heard about Kanban board software and are now wondering which one is right for your project needs.
That's where the information below comes into the equation. Not all Kanban board systems are built equal, and you need to understand the merits or lack thereof where some of the top options on the market are concerned.
What you're getting here is a high-level review of the top 10, as well as some guiding information to draw your attention to the essential elements to consider before committing to a purchase.
1. What Is Kanban?
introduced by Taiichi Ohno and refined by David J. Anderson, the Kanban approach is a process meant to continuously improve whatever it is you do. Andersons's adaptation made the Kanban method more applicable to a host of industries including sales, recruitment, marketing, and IT.
There are effectively four foundational principles that govern the way the method works. The first is to start with what you are currently doing. Second, you want to adopt a mindset that sees you pursue progress in incremental stages.
The third principle is to initially execute within the confines of current job titles, rules, and responsibilities, only making necessary changes identified and executed as a team effort. Finally, acts of leadership are to be encouraged at all levels.
Beyond the principles, the method has six core practices, which makes it easier to identify actionable insights used to govern the workflow. These are as follows:
Visualize the workflow
Limit the amount of work in progress (WIP) in the equation
Manage the flow of work effectively
Eliminates ambiguity around process policies
Initiate the creation of feedback loops
Evolve experimentally and improve collaboratively.
Now that you understand what the Kanban principle is all about, it's time to dive into the software systems and what they have to offer.
2. Best Kanban Software in June 2023
As far as Kanban software options go, not many are more popular than Monday.com. What you have here is an efficient task management tool offering core features such as boards, teams, workspaces, and more. It often stands out because of its incredibly intuitive design and flexible columnar style that allows the entry of data of a series of types.
Having relevant views is a big part of any well-regarded Kanban tool, and Monday.com is adept in this area as well. With your data entered, you can use a single Click to display different views at will.
View adjustments are not applied across the board, which was an excellent design decision. Therefore, team members get to choose how they work best on an individual level. While one person may enjoy and be more productive when using the calendar view, another may prefer Kanban board and Gantt chart displays.
A single data store is used, which consistently syncs information in real-time. This makes it incredibly easy for those working on a project to remain abreast of updates on the fly.
While many of the features that make up the design are expert level, beginners can also have a tremendous time with Monday.com. The platform includes a comprehensive tutorial library that allows those interested to learn more about navigation and the feature set.
Pros
Incredibly intuitive user interface
Numerous integrations to choose from
A plethora of resources are available for training purposes
Social media-like collaboration tools
Cons
Plan limitations on great features
Price structure can be tricky to grasp
Alongside Monday, Trello is another pretty common and sought-after Kanban software option. Much of that comes from the fact that it is so adept at what it does. Other Kanban boards often have the core functionality flanked by a series of bells and whistles as they try to increase the appeal of the user experience.
Trello, on the other hand, is essentially a core Kanban board without any of the extra frills. Make no mistake as this does not mean that what other Kanban software options may do is unnecessary. At the same time, it also doesn't mean that Trello's approach is the correct one.
What is certain, however, is that Trello still takes on big projects much like its contemporaries. There are also features that make the Kanban board extendable beyond the base functionality. Some of these include its attachments, collaboration suite, automation, filters, and the ability to use multiple workspaces.
It doesn't take that much effort to get a workspace going, and the actual Kanban workflow is unbelievably easy. It's a drag and drop style, but customization is offered where your background and your fields are concerned.
It does support the use of integrations, and the list of services that can be integrated is quite respectable. Therefore, while you may initially be inclined to believe that Trello is not enough for your team's collaboration and project needs, it would be in your best interest to give it a second look.
Pros
Incredibly appealing and lightweight design
A wide array of integration support
Task management is incredibly simplified
Cons
Time tracking is missing
Filtering ability is limited
If flexibility is essential to your workflow, then Asana happens to be a stellar Kanban board software option. Its whole design is based on the simplification of managing the work of a team. The convenience of support for different platforms allows team members to use the system when based at a desk or on the go. This is thanks to the design choice to have both a user-friendly web interface, as well as a mobile application.
There is a basic Kanban board that forms a centerpiece of the design, allowing for task customization and movement tracking. At a glance, you can have a pretty deep visualization of what is happening. This can further be enhanced with the creation of columns representing different stages that work may go through.
Some examples of potential stages include "new tasks," "on hold tasks," and "completed tasks." Of course, you can add stages as you desire to ensure that the layout reflects the kind of workflow that your team uses.
it's incredibly refreshing to have the software platform mold to your team's specific requirements instead of the other way around. This means it's more straightforward to keep track of what matters, allowing the rest to be discarded as applicable.
A timeline feature is present, and it's meant to help you plan effectively while showing you how each project element fits together. Automation features are a part of the package, and the timeline can use them, which makes for some serious workplace simplification.
Viewing real-time updates is another welcome design choice as is getting alerts whenever tasks are assigned or there are any revisions done. Transparency is a big part of Asana's offering too, and it makes accountability a core piece of the way your team works.
Pros
Simple project tracking functionality
Creation of recurring tasks
Project dependency creation
Automations with customizable rules
Cons
No exports to PDF or spreadsheet formats, which are typical for reports
The learning curve can be a bit on the steep side of the spectrum
Another commonly used Kanban software system is none other than Proofhub. One of its biggest claims to fame is the inclusion of a roadmap element, allowing for easy tracking of task deadlines. It's a highly visual system that allows team members to do self-management beyond the expectations of the project manager.
That's because it's incredibly convenient to see the tasks at hand flowing through the different Kanban board stages. With such effective progress monitoring, everyone is acutely aware of when the current workflow is keeping things on track or when it's time to pivot to get things back where they are meant to be.
Task lists are a big part of the design, and this is paired with the ability to subscribe tasks to relevant team members. On a more granular note, a team member subscribed to a task does not need to be subscribed to all stages. inclusion can be freely managed at the stage level. Of course, associating a workflow with a task list adds to the experience.
The result is having an outstanding visual representation of workflow stages as columns, and everyone can easily understand what is required at each stage and where their efforts are necessary.
Other features of note include attention-grabbing special mentions using the "@" character, creating recurring tasks, establishing priority tasks, subdividing tasks into smaller subtasks, creation of priority actions, etc.
Pros
Incredible customer support team
Unlimited users supported under the pricing scheme
The web page is mobile optimized making it possible to use Proofhub on the go
Integration with external calendar apps
Cons
Can be on the expensive side
Key integrations missing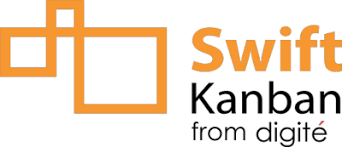 Some of these Kanban software designs are created specifically for special use cases. For example, as adept as Asana is, it's not necessarily scalable and is meant for smaller teams. SwitftKanban is an enterprise-grade Kanban solution, meaning that it helps project managers to assimilate large teams into the workflow effectively.
Note that the platform is built to accommodate large co-located teams, as well as distributed ones. It achieves this with your typical Kanban elements, but complements them with scrum principles and visual management. Therefore, you get to improve business collaboration and task execution, while being able to leverage agile methods.
Real-time updates are always welcome in these kinds of programs, and SwiftKanban offers them. Multiple teams can visualize what their team members are working on and where they are with designated processes. Being able to see this information updated on the fly gives the ability to respond efficiently.
The design of SwiftKanban is also conducive to work in progress limit definition, bottleneck highlighting, color coding, etc. Automation is also a part of the offering, and this is controlled using rules. Users can set up criteria, and once met, desired actions are automatically taken within a user's Kanban board. This is always an effective and recommended way to handle any repetitive tasks.
It translates to the potential to focus on other critical elements that may require attention. AI-based suggestions are also included, providing recommendations when cards are being created based on previous ones. The list of potential integrations is pretty extensive, including typical tools and productivity apps.
Pros
User-friendly Kanban board design
Milestone tracking elements
Scalability
Backlog management
Collaboration features
A broad spectrum of potential integration tools
Dependency mapping
Advanced analytical elements
User-friendly design style
Cons
The use of pre-built templates is not very convenient as the options present are on the limited side
One of the biggest elements of Wrike's appeal is its sheer versatility. Beyond this, the web application happens to be incredibly easy to use. While the typical Kanban boards are present as you'd expect, there are a host of other management features included in the design. This is another system that you can mold to your needs.
Users of Wrike typically have the platform adapt to the way they work instead of the other way around. It supports the ability to speed up and optimize the team's activity stream. Additionally, various reporting views can be used conveniently, allowing project managers and other users to stay on top of project developments in real-time.
While you can build your own templates from the ground up, Wrike also encourages reuse, as there are a host of Kanban-based and other styles of project templates included, which are aimed at helping teams to get started with the software quickly.
Managing worker classes is another impressive part of the design. This means that you can manage and schedule part-time, contract, full-time, seasonal, and weekend workers without having to make manual considerations. Instead, you can simply use the tags that Wrike includes. Once you do this, the platform assesses each team member's unique availability whenever timelines are being plotted.
A respectable number of integrations are present with software systems of different classes, including sales, marketing, and even file management.
Pros
Allows for seamless management of both small and larger projects
Scheduling is partially handled by worker class management
Task management is straightforward
Visually appealing user interface
Cons
Kanban board views are limited
While the application looks great, the user experience can get complex
Jira, developed by Atlassian, is another highly popular tool for project management. One of its unique mechanisms is the fact that it allows for integrations with other Kanban boards. In fact, some of the other entries on this list offer some kind of Jira integration. Project management and issue tracking are at the forefront of this platform's design.
Beyond the typical Kanban workflow, you can also take advantage of agile methodologies such as scrum, if you so desire. To this end, agile sprints are included, as well as story points and user stories, supported by multiple project views.
Transparency is built into the Jira workflow, and it allows for task allocation with priority settings included. The Kanban boards employ the use of columnar configurations, and work in progress limiting is present to help control the workflow and provide quick visuals. Other project management features, such as reporting and collaboration are included.
It's essential to note that while the reporting capabilities are vast, the types of exports you can access out of the box are basic at best. It's up to you to create more complex report styles, but learning to do so requires taking on a learning curve and relying on third-party solutions.
Jira is adept at tackling both complex and simple workflows as needed. Templates are offered too, allowing for a quick start kind of system. Note that not only are the templates customizable, but your modifications are saved and can be referenced like built-in templates later, which is great whenever you have future projects that may have the same parameters.
Pros
Bug tracking for software development teams
Task prioritization and highlighting
Predictive analytics
Agile methodology use and mixing
Cons
The mobile application is not optimized very well
Reports are not reusable
The default file size limit is quite small
Template designs are a huge part of what makes SmartSheet outstanding. Once you have a subscription, you immediately have access to hundreds of template options.
While you can browse the entire collection, you can optimize things more a bit for your team since the templates are sorted by default. The ordering is based on type or industry, allowing you to grab the ones that are relevant to you.
The feature set that makes SmartSheet outstanding includes legal contract management, team productivity documentation, performance evaluation sheets, customer lifetime value evaluation, etc. As you can see, one of the benefits is features that some may consider obscure and highly specific.
Not only are different views present, but alternating between them is also a breeze. For example, Gantt charts are a very highly desired and popular view style for project managers and other team members. Alternatively, the typical Kanban view is also straightforward and appealing. If you wish, as you are using SmartSheet, you can easily toggle back and forth between the two on-demand.
The SmartSheet platform happens to be highly customizable, allowing you to ensure that what it offers meets the needs of your team. However, building it out on your own is quite difficult at the onset. Therefore, you need to and should rely on the expertise of the customer support team to ensure that it is configured the way you need it to be.
While this can be viewed as a disadvantage, it does make things more appealing to teams that may fall under the professional services umbrella or those that are incredibly niche. Even beyond the initial setup, it's hard to deny that learning how to capitalize on SmartSheet's offerings is not the most straightforward task.
A host of integrations are offered, including business apps and development essentials. The use of webhooks and a REST API makes SmartSheet highly extensible.
Pros
Incredibly granular customization options
A host of display options are available
Appealing user interface design
Dashboards can be personalized and very extensive
Excellent customer support team
Cons
The learning curve is incredibly steep
Kanbanize is thought of by some as the best Kanban board available for those in the software development field. Its boards are incredibly flexible, and you can implement the use of business rules for automation.
This goes beyond tasks, as you can set criteria that apply automation to interactions, dependencies, and other processes. Views are incredibly important for project managers who need to be able to see things in numbers and illustrations. Kanbanize offers a series of relevant views to this end, including end date forecasting reports.
These use the flow of cards in the Kanban card hierarchy to make projections. Epics with cross-team dependencies and user stories are also featured, which tend to be highly desirable by software development teams.
Kanbanize eliminates a lot of the guesswork, manual checking in, and following up, as it tracks and updates projects and their included work items in real-time. Additionally, it does automatic status reporting too. If nothing else, it prevents needing to build reports and use dashboards unless they are extremely necessary. Instead, you're allowed to get your status updates at a glance.
Extensive analytical features are present in the form of work in progress aging charts, cycle time scatter plots, cycle time heat maps, Monte Carlo simulations, and cumulative flow diagrams. Kanbanize integrates with a series of productivity tools to enhance the user experience even further.
Pros
Efficient design
Features included to support software development teams exclusively
Powerful analytical tools
Attractive design
Cons
Backlog prioritization can be quite a disaster
Can be on the expensive side
The final Kanban board application is none other than Stackfield. It goes beyond the typical functionality by placing a dedicated focus on making collaboration more effective. Therefore, while it does use your standard Kanban board, you get incredible features such as tasks, discussions, pages, events, and conferences.
Room-based features are also included such as room groups and room templates. Each room created has its own Kanban board, file manager, calendar, task page, and discussion.
Some projects are incredibly large and feature distributed teams, and the modular nature of Stackfield allows each team to be encapsulated, and they can still feed into the overarching project.
Don't expect to find any niche design choices present, as a broad range of use cases such as property management, recruiting, and software development are effectively supported. Integrations with other tools are both present and possible. They are straightforward to implement, which is another argument for using the system.
Pros
Organization options are flexible
Outstanding security features
Granular access controls
Team separation
Video conferencing
Cons
Limited integration options
Some features have a steep learning curve
3 What to Look for in a Kanban Tool
So now that you've seen the tools, the question is, how do you go about choosing one? Well, here are a few points of consideration with a brief overview of how you want to be thinking about each.
3.1 Onboarding and Support
When you purchase your subscription, the setup may not be straightforward. On the onboarding side of the fence, you want to confirm that the platform's support team helps you get everything configured at the onset.
Beyond that, sometimes, elements of a Kanban board system can be unclear or not work as intended. Ensure that the channels and times of support do not represent a potential bottleneck for your project management needs.
3.2 Cost
Evaluates the plans and pricing that are offered by a Kanban board software system, choosing one that lies within your budget. Perhaps a per-user licensing option is better for a smaller team, while a one-off payment with unlimited users is better for a larger one.
3.3 User Interface
The last thing you want is a cumbersome and unintuitive user interface. ensure you take the time to see what the application looks like. If possible, request a demo or proof of concept. Alternatively, you can capitalize on free trials where applicable.
3.4 Integrations
You may be able to enhance your experience by incorporating existing applications into your Kanban board configuration. Spend the time to find out if the specific integrations you need are offered.
3.5 Analytics
Projections and other analytics are non-negotiable for project managers to stay on top of the flow of tasks and the management of information necessary. You need the tools that can support this need.
3.6 Scalability
Your team may get larger over time. The question is, to what extent can your Kanban board software system grow with the team?
3.7 Collaboration
Remember that all the work being put in is a team effort. Communication, tagging, discussion boards, etc. are desirable as they allow team members to collaborate effectively.
3.8 Work in Progress Limits
Work in progress limiting is a core concept of the Kanban principle. Software systems that implement this by default seamlessly fit into the workflow.
4. Conclusion
Kanban board systems are excellent at offering project management functionality while lending themselves to the continuous improvement requirements of the underlying principle. You got to see 10 stellar options on the market, as well as what makes them appealing.
Review each of them, even beyond the information presented here, and consider the elements in the immediately preceding section before you make your purchase.
5. Frequently Asked Questions (FAQ)
5.1 How Do Kanban and Agile Approaches Differ?
Agile methods are based on continuous adjustment, while the Kanban principle is based on continuous improvement.
5.2 What Types of Projects Is Kanban Software Best Suited to?
While it can be applied to larger projects, Kanban software is best suited to teams handling small to medium-sized ones.
5.3 Is Kanban a Pull or Push-based Process?
Once the bandwidth is available, team members pull work to themselves, making Kanban a pull-based process.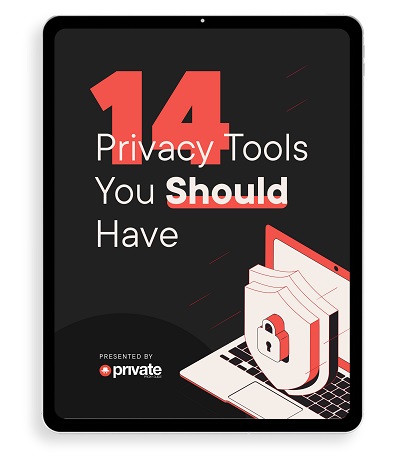 Learn how to stay safe online in this free 34-page eBook.