Before looking at the Best LMS for small businesses you should know that an LMS (Learning Management System) is software that allows one to complete processes such as administration, documentation, automation, and the delivery of education, tracking and reporting.
The concept of LMS was developed directly from e-Learning.
LMS systems are designed specifically to make the process of learning easier and more convenient. They make it possible for learning to take place without physically meeting together.
This has become especially convenient in a time where the world is facing the crisis of Covid-19. Allowing for learning to still occur without individuals having to come into contact with one another improves the efficiency of learning.
LMS supports the learning process by providing individuals with a platform where documents and learning materials can be stored and even organized.
Assessments can also be run through the software, and the teacher and students can interact through blogs and forums. This makes conducting training in your business much simpler, and you can provide staff with assessments to complete.
Although a learning management system can improve your business's training and education, there are many options available.
So, which LMS platforms are the best for your business in 2023? This article provides a list of the seven best options available to you.
1. Best LMS for Small Business in December 2023
1.1 TalentLMS – Best LMS for Small Businesses
Free trial: Yes
Pricing from $59.99/month
TalentLMS is a cloud LMS software. What this means is that the entire platform runs online. This LMS is extremely convenient for anyone looking to conduct training or education. It also offers a free trial that allows you to try out the platform and upgrade to a paid plan should you like the way the platform works. This is a great feature for any business that is not yet sure about what system they prefer.
TalentLMS allows you to forego installation guides and slow implementation processes. Everything comes straight out of the box ready-to-use. All that is required is for you to sign up, add your courses and users, and then you are ready to get started. This takes away the complicated processes and confusing aspects of LMS software and allows you to get straight to training and educating your staff. The software is also one that any team or learners can instantly understand due to its simple interface, even if they have never used an LMS before.
You can access the platform on a variety of devices, including desktop and mobile devices. This means that anyone can gain access to the program at any moment, regardless of where they are. This improves the convenience of use for any user. The platform can also be accessed at any time of the day by anyone. This is regardless of the device, stability of the connection, or operating system of the user.
TalentLMS also allows you to host virtual training sessions. This means that you can have group training from wherever you are and do not have to meet with one another. You can integrate the platform with videoconferencing tools like Zoom to add a more personal touch to your training. This completely eliminates the need for training sessions to be conducted in person, making the whole process much easier and more convenient.
1.2 Adobe Captivate Prime LMS
Free trial: Yes
Pricing from $4/month per user
Adobe Captivate Prime LMS is an award-winning SaaS LMS. The platform allows you to design, manage, and deliver incredible online experiences to any of your staff or learners. The platform enables you to create, deliver, and even track all the learning and training that you do by yourself with no need for outside help.
The platform allows users to create skill-based learning programs and even track impact business results in a simple way. The LMS assists in creating a learning culture through the use of mobile learning and gamification. This allows for a more engaging learning experience while also maximizing a business' learning impact through the connection of the business's goals with learning outcomes.
Adobe Captivate Prime LMS does not offer a free trial but is available at a price of $4 per month. This price is really not much for a platform that is recognized by leading analysts and industry bodies. The platform is also adopted by many of the leading corporations around the world for their training and learning processes.
This platform is one of the best available, and this is shown by how many companies and firms make use of it for their training. This LMS can no doubt transform any organization's learning and training system into an elite one. The focus this platform places on training is shown through how easy it makes the process of teaching while integrating it with complete customization.
1.3 Docebo
Free trial: Yes
Pricing from $230/month for 50 users
The Docebo Learning platform brings together the LMS experience required by any business with the social learning experience that enhances the students' learning process or trainees. The platform makes use of artificial intelligence to:
Automate learning management
Facilitate informal learning that is applied in the workflow
Personalize the learner experience to create better learning outcomes that push business outcomes
In terms of the features offered by any of the available platforms, Docebo is one of the front-runners. The platform provides a wide variety of features that enhance the experience for both the students and also the educators. The features offered really do enhance the overall experience provided.
Docebo uses a monthly-active user pricing model. This means that the price you pay is relative to the number of active users on the platform on a monthly basis. In order to receive a quote, you have to contact them, and they provide you with a price based on the number of users and the specific needs you have.
1.4 LearnUpon LMS
Free trial: Yes
Pricing from $599/month for 50 users.
LearnUpon LMS is designed to help you train employees, partners, and even customers. The platform is designed in such a way that you can deliver the highest quality learning experiences in a scalable manner. LearnUpon LMS provides you with a way to manage and track your learning goals through a single solution. This makes it much easier to achieve all learning-related goals.
LearnUpon LMS is also used by many big corporations globally, with some notable ones being Logitech and TripAdvisor. The platform is one of the fastest-growing in the world at the moment and for a good reason.
There are many benefits to this platform, the first of which is that it makes it much easier for an organization to deliver high-quality corporate learning in a manner that can be scaled. This is a major benefit for any business that is growing and consistently increasing in size.
The next benefit is the built-in learning portals that offer the user the ability to manage courses and organizations while also being able to deliver training to many audiences at the same time. This becomes very handy when having a large number of individuals who all require similar training.
The final benefit that LearnUpon LMS provides is its automation. The platform is focused on automation, and this is evident. Learn Upon LMS features are all automated, which makes it much easier for a business to improve upon its impact.
The pricing plan for this option is perfect for growing businesses. Any package that you choose begins with a free trial so that you can try out the platform and decide if it is the one for you. The free trial can be canceled or upgraded to a paid plan at any time while retaining any branding, information, and settings.
All the paid plans offered by the platform are charged annually. The first plan, which is the basic plan, is priced at $599. The essential plan is priced at $999, and the premium plan is available for $1,699.
1.5 Gnosis Connect
Free trial: Yes
Pricing from $299 for 100 users
Gnosis Connect has been developed by Infopro Learning. They are known for creating products and services that assist in boosting the performances of businesses and their employees. They have over 25 years of experience in the corporate training industry and this translates directly into the LMS system they have developed.
Gnosis Connect is designed to have various benefits for the users. The first of which is that the LMS maximizes the consumption of content. The tool matches your brand, business and your content. If a user gets stuck while using the program, there is an AI bot that they can chat to, this bot assists them in figuring out the process.
The second benefit of Gnosis Connect is that the LMS is customized to fit your needs for the present and future. As your business changes, the tool changes with it. This is perfect for businesses expecting massive growth or restructuring.
Gnosis Connect is also very easy to manage. The developers analyzed other LMS tools and discovered which features were most frequently used. They then proceeded to make these features the core of their platform. These features can as such, be accessed in just a matter of clicks.
Gnosis Connect also makes use of self-service reporting. It provides you with the information that you would need most as a manager or even just an admin.
Gnosis Connect has different pricing options for both large and small businesses.  The pricing of this plan is very competitive which is rare for a product that is completely customized to your specific needs. There is also a free trial available should you want to see what is on offer before you commit to the paid plan.
1.6 SAP Litmos
Free trial: Yes
Pricing from $900/month 
SAP Litmos is yet another excellent LMS. This platform provides its learning experiences with a massive content library. SAP Litmos aims to increase employee engagement and performance through this provision. You can easily extend this program to outside parties such as customers and contractors. This is the platform utilized by some of the most advanced training programs globally.
The benefits offered by SAP Litmos are designed at the ease of use and speed. The first benefit provided is that the platform deploys in just a matter of minutes. The platform also includes built-in integrations with other business leading systems and also consists of an API.
SAP Litmos also includes a next-gen set of features. These features include mobile learning, gamification, and also the conducting of assessments through videos.
SAP Litmos is available for as little as $4 a month, and users can also choose to make use of a free trial should they wish to see how the platform works. The pricing of the option does increase as you upgrade to more premium plans.
1.7 Looop
Free trial: Demo only
Pricing from $299 for 50 users.
Looop incorporates great performance in terms of speed, quality, and scale. This LMS is not as advanced as other options, but its simplicity means that it functions seamlessly and focuses on doing the basics as efficiently as possible.
The first benefit of Looop is that it has built-in data analytics that can provide guidance and even create resources based on your business's needs. This can be extremely helpful if you have never used an LMS before.
The next benefit is that you can create content in insanely quick times. The platform is very intuitive, so much so that the subject matter experts can make and share their own resources.
Looop offers plans that can include up to 250 users for $699. The LMS also allows you to try it out for free so that you can make the best decision for yourself.
2. LMS Frequently Asked Questions
Can you brand an LMS with your company logos and colors? – The answer to this question is that this is possible.
Can you use your own domain with the LMS? – Yes, you can; you have to follow certain setup processes, though.
Can students subscribe to more than one course at a time? – Students are sent to a home screen when they log in, where they can select any terms they are required to subscribe to.
3. Final Word
Choosing the best LMS for your business is very important in ensuring that your staff receives the best possible training. The available list of platforms provides you with a good outline of all the best options on the market. The plan that you choose should be the one that best suits the educational and financial needs of your business.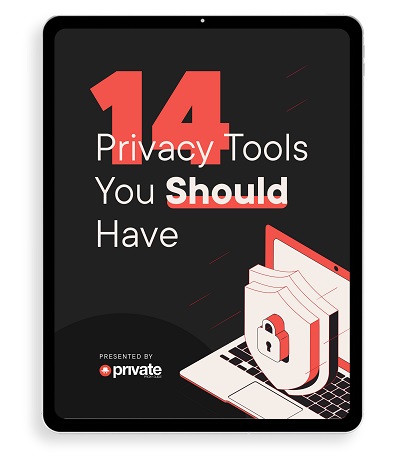 Learn how to stay safe online in this free 34-page eBook.