Mailchimp is an email marketing automation platform based in the United States that allows users to manage mailing lists and conduct email marketing campaigns for clients. Rocket Science Group, the firm that runs Mailchimp, is an American startup formed in 2001 by Mark Armstrong and Ben Chestnut, with Dan Kurzius joining later. Intuit is its parent company in 2021.
​​However, many users are thinking of switching from Mailchimp because of the recent pricing adjustments and lower service quality.
There are many excellent email marketing providers available, each with superior functionality, customer care, and business-friendly pricing. We'll go through some of the top Mailchimp alternatives for your email marketing requirements in this post.
Mailchimp was formerly one of the most popular email marketing services available. They gained fame due to their well-known "free forever" strategy.
However, they have fallen behind, particularly in sophisticated capabilities like marketing automation. Fortunately, some Mailchimp alternatives provide superior features, price, and service quality.
We hand-picked the most acceptable Mailchimp alternatives for various use-cases such as small businesses, non-profits, startups, online stores (eCommerce business), etc., There are hundreds of email marketing service providers to select from.
1. Best Mailchimp Alternatives 2023
1.1 Sendinblue – Best Advertising Platform
Sendinblue is an excellent email and SMS marketing platform for businesses. It has many useful features, including email newsletters, email marketing automation, SMS campaigns, landing sites, Facebook advertisements, live chat, and so on.
Their customized marketing automation system lets you send an infinite number of emails to a specific audience depending on user activity. It has an easy-to-use email builder and excellent email deliverability to help you improve your marketing efforts. Their email marketing software can also assist you with website transactional emails.
With SMS marketing and live chat software capabilities, SendinBlue is an excellent alternative to Mailchimp. They also provide more reasonably priced paid programs for company owners, including a free plan that lasts a lifetime.
The pricing for SendinBlue ranges from free to $66 a month, depending on how many emails you send. Every plan includes unlimited contact storage.
Features
Analytics dashboard
Customizable goal-based template
Smart time zone sending
In-app quality assurance tools
Personalized emails
Pros
Extremely cost-effective
List management and list creation
Email marketing automation is one of my strong suits.
A/B testing is available.
SMS service is also available.
Cons
It might work slow sometimes
1.2 HubSpot – Best All-in One Marketing Tool
HubSpot, like MailChimp, is an all-in-one marketing tool that may help you build your business, but it has a lot more complex features. HubSpot's marketing platform, which includes CRM, automation workflows, email marketing, sales tools, operation hub, website builder, and more, is one of the key reasons why corporate customers select it.
HubSpot Email Marketing uses marketing automation and customization data from their powerful CRM to provide the most personalized user experience possible, resulting in more sales and conversions.
Their email platform offers A/B testing, drip email campaigns, autoresponders, and landing pages, among other things. However, they also contain features like live chat, popups, contact forms, and additional growth tools to assist in growing email-list.
HubSpot works with WooCommerce, WordPress, Magento, and other eCommerce systems, as well as other webinar platforms, social networking tools, and anything else you need to grow your email list. If you're searching for an all-in-one marketing platform that can scale with your company, HubSpot is an excellent option for Mailchimp. This is why both small and large enterprises use HubSpot as a marketing tool.
The pricing for HubSpot is free for the first month, then $25 per month after that, depending on how many subscribers you have.
Features
Social Media Integration and Management.
Dashboards
Landing Pages.
Free CRM
Workflows
Paid Ad Tracking.
Pros
A/B testing
Email drip campaigns
Autoresponders
HubSpot CRM integration
Integration is simple.
Cons
Slightly expensive compared to other alternatives
MailerLite is a powerful email marketing tool that is a perfect alternative to Mailchimp. It includes a user-friendly email editor and pre-made email templates for various campaigns.
MailerLite is straightforward and quick to use, offers one of the greatest sets of email newsletter templates, provides excellent customer service, and assists with various tasks related to planning and implementing all of the tactics your team devised for your email marketing campaign.
One of the most important features of MailerLite (albeit not its greatest) is its ability to create PDF brochures to share with consumers. It can help you improve your marketing efforts.
You can utilize popups, landing pages, or integrated registration forms to collect leads. They provide a plethora of customization choices and templates to assist you in achieving your goals. It has advanced segmentation, email automation, and personalization capabilities, allowing you to target the appropriate individuals at the right time.
You can also use their installed real-time reporting tools to examine your marketing efforts or do A/B testing to better your campaigns. Its pricing ranges from free to $50 per month.
Features
Email automation and personalization
Website builder, popups, and landing pages
Subscriber management
Campaign reports and surveys
Drag-and-drop newsletter editor
Pros
Low-cost email marketing program.
Website and landing page builder with a lot of features.
Tools for advanced automation
The user interface is straightforward.
Strong email editor with a variety of functional modules
Cons
No social media integration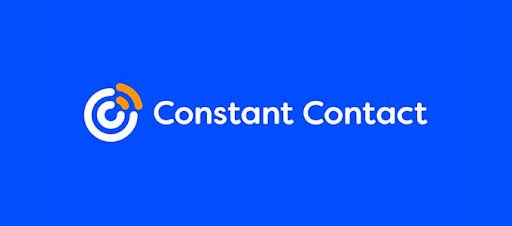 For small companies and non-profits, Constant Contact is the finest email marketing solution. You can produce professional email newsletters using an easy-to-use drag-and-drop editor in just a few minutes. All of the basic functions are included, including the ability to manage email lists, check email deliverability, and measure open rates. Their eye-catching reports showcase how effective your email marketing initiatives are.
Constant Contact's basic email automation options allow you to send welcome messages to new subscribers, send emails depending on user activity, and automatically resend emails to non-openers. Their email marketing tool also makes A/B testing simple, so you can monitor how well your subject lines are doing and improve them.
Constant Contact has a wide range of solutions for email layouts to instructional materials.
Social network connectors, an app that sorts your contacts into one master list, and event management features are all available with this MailChimp alternative. It also offers built-in eCommerce technologies to help you reach out to your current consumers. You can easily construct polls and surveys, contribution sites for non-profits, dynamic sign-up forms, and more with Constant Contact.
Constant Contact's finest feature is its unrivaled customer service, including phone calls, live chat, community assistance, email, and an extensive library of valuable materials. Constant Contact is an excellent Mailchimp replacement for WordPress since it integrates with OptinMonster, WPForms, and other popular plugins. Not to mention the unrivaled simplicity of usage.
Constant Contact's pricing ranges from $20 to $45 per month.
Features
Pre-made templates
Real-time data update
SEO management
Social advertising
Spam blocking
Pros
Email editor with drag-and-drop functionality
Organize your email lists
Open rates, email deliverability, campaign success, and more are all available to view.
New subscriber, user behavior, and non-openers email automation
Create dynamic sign-up forms, polls, surveys, and contribution sites.
Cons
No free option is available.
1.5 Moosend – Best Budget-Friendly Platform
Moosend is a European-based email marketing service provider. The company is based in the United Kingdom and Greece, with agents in Romania, Poland, and other key European nations. The email solution is designed especially for an online business that wants to send email newsletters to the customers and readers about goods, services, and special offers.
Even as a free user, you receive infinite customer segmentation with any version you conceive of using Moosend. You can also master list management and boost your online store or agency's sales funnel.
Moosend, like Mailchimp, has a Free Forever plan for email marketing, although it is limited in terms of features. That free plan, on the other hand, contains many of the services you desire, making it attractive to small enterprises. Unlimited emails, themes, ad-free emails, and the workflow editor are all included in the free plan.
Furthermore, the automation builder is quick, dependable, and, most importantly, accessible to all price plans. Moosend is 30% less expensive than Mailchimp on average, making it the most cost-effective and value-for-money Mailchimp competitor.
Features
Robust drag-and-drop editor.
Sign up forms to ensure you never miss a lead.
List segmentation options to help you increase your open and CTR.
Email marketing automation features to automate repetitive tasks.
Easy-to-use landing page builder and real-time analytics to ensure success and integrations for all your favorite apps and services.
Pros
More cost-effective than Mailchimp
Paid users' get landing pages
Free, Forever subscription or pay-as-you-go plans are all available.
More advanced segmentation
There are several responsive templates available.
Cons
Comparatively, less marketing automation
1.6 Klaviyo – Best Personalized Marketing Platform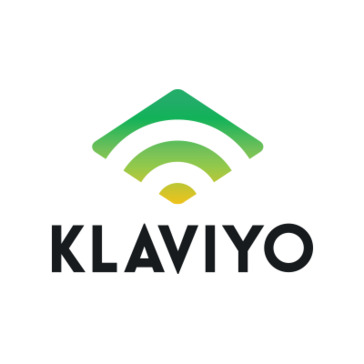 Klaviyo is cloud-based marketing automation and email platform explicitly designed for e-commerce businesses. It's a simple tool that lets e-commerce business owners customize, target, optimize, and track their Facebook, email, and Instagram marketing campaigns. The technology reduces dependency on traditional methods like spreadsheets, allowing for more effective segmentation.
Site monitoring, segmentation, 360-degree customer profiles, drag-and-drop email templates, custom activity fields, 1click connectors, and ROI-based reporting are just a few of Klaviyo's powerful capabilities. Its segmentation allows users to deliver messages to the right people at the right time.
Klaviyo began as an email marketing platform created exclusively for eCommerce companies. Subsequently, they have added other elements to the mix, such as SMS and push alerts.
You may send customized marketing messages to your consumers depending on their interactions with your online store using Klaviyo. The ability to use your client data to produce custom personalized communications that immediately convert to sales is what makes Klaviyo so powerful.
It enables marketers to discover the message that customers want to hear based on real-world data such as recent purchases, email history, and website surfing monitoring. The pricing of Klaviyo ranges from a free trial to $700 per month, with the $700 plan offering 46,00 contacts.
Features
Email newsletters and built-in autoresponders
Product recommendations
Real-time tracking
Facebook Advertisement
Personalized emails and customer profiles
Order follow-ups
Sign-up popups and emails
Pros
A multi-channel strategy
Connects to the most popular e-commerce platforms
Reporting on ROI
Segmentation
Workflows for advanced marketing automation
Cons
No free version is available
1.7 Omnisend – Best For Bigger Companies
Omnisend, formerly known as Soundest, began operations as an email marketing service provider in 2014. E-commerce marketers may use the platform to build consumer connections and increase sales.
Omnisend has evolved to be a pioneer in the email marketing area since its inception, serving businesses of all sorts, from sole proprietorships to huge corporations. It also offers "omnichannel" promotion to reach a wider audience. Omnichannel refers to a multi-channel sales strategy that includes social media and text messages in addition to email.
Omnisend is a popular e-commerce email marketing, SMS, and automation platform. Omnisend can help you manage your internet presence from a single location if you're a company that sells items or services.
You can automate sales and deliver targeted communications to subscribers across numerous channels with the platform. Omnisend also comes with several built-in templates for creating customized emails. It also works with a wide range of other software and apps.
Omnisend is a popular e-commerce email marketing, SMS, and automation platform. Omnisend can help you manage your internet presence from a single location if you're a company that sells items or services.
Features
Market automation
Retention and product analysis
Email templates and builder
Reports and benchmarks
Popups and web-built notifications
SMS and forms
Pros
Sign-up bonuses based on the "wheel of fortune."
Product suggestions that are generated automatically
With a live view of the website, you can track it.
Plenty of possibilities for list segmentation.
Landing page templates
Cons
The free plan has fewer features
2. The Ecommerce Expansion of Mailchimp
Mailchimp has lately released its online storefronts for SMEs, as well as a new tool for booking appointments, which is a significant update for anybody considering it as an alternative. The appointment booking service was online on April 28th, 2021. The new eCommerce functionalities will be accessible to Mailchimp clients in the United States and the United Kingdom by May 18th, 2021.
New 'websites and e-commerce' ideas will be launched (and free-plan users will have to pay a 2 percent transaction fee). Transaction fees will be decreased for customers of various price grades; for example, individuals who choose the Plus plan for $29 will only be charged a 0.5 percent transaction fee.
Furthermore, for an additional $10, remove Mailchimp's branding and receive email and chat support. It will reduce the transaction costs by 1.5 percent. It will include SEO tools and Google Analytics integration in its programs. You may also create websites with infinite pages and no bandwidth limitations.
When it comes to Mailchimp's online storefronts, you can create product catalogs, handle orders, and set up taxes and shipping options. However, even if you don't want these extra features and services, you should compare Mailchimp to other email marketing service providers.
3. Ask Questions While Looking For A Mailchimp Alternative
It's easy to become overwhelmed by all the many options when evaluating email marketing services, especially if you're new to the field. However, there are specific questions you may ask yourself to help you limit down your options:
3.1 What important characteristics does my company require?
Is a basic email tool sufficient, or would an 'all-in-one' solution with additional marketing skills be more beneficial? All-in-one solutions are a terrific approach to streamline your marketing processes, shrink your Martech stack, lower marketing costs, and also save time by moving between tools.
3.2 What types of emails will I send, and how often will I send them?
Will I be sending promotional, transactional, or both types of emails? Are transactional emails critical to your company's success? If that's the case, you'll need to look into how a possible email service handles such communications and how much it'll cost you.
3.3 How experienced am I as an email marketer?
Is a simple 'get the job done' tool sufficient, or do I want something more sophisticated? This is where you should evaluate your email marketing objectives and marketing talents. Many small firms are searching for efficiency, simplicity, and cost-effectiveness. If you fall into this group, the most basic email package would most certainly suffice. However, if you're a seasoned marketer or work in the tech/dev field, you'll most likely need a more advanced tool. Segmentation, advanced automation, and analytics capabilities will be more appealing to you.
4. Mailchimp FAQs
4.1 What made Mailchimp popular?
By introducing a new dimension to the old and outdated email marketing sector, Mailchimp positioned itself in a world of drab, gloomy business solutions.
It comes with great statistics, intriguing campaigns, robust automation, an easy-to-use platform, and a range of prebuilt templates for beginners. Many marketers continue to use Mailchimp.
For every company wanting to use email marketing, Mailchimp has become a critical difference. Mailchimp can assist you in developing a well-thought-out email marketing program with a high return on investment because of its strong brand awareness and capabilities.
Mailchimp, on the other hand, isn't the most incredible email marketing solution available. It has several drawbacks that lead consumers to seek out Mailchimp alternatives.
4.2 What constitutes a good Mailchimp replacement?
So, what qualifies something as a decent Mailchimp replacement (for marketers, e-commerce, company owners, and personal use)? To begin with, some people are unhappy with their price plans, which are fairly stringent and can quickly grow your spending if you exceed the set quotas. Furthermore, Mailchimp's free plans do not have all of the capabilities.
Other minor complaints include the lack of a personalized unsubscribe page and insufficient A/B testing reporting. It is about locating instruments that will perform just at a lower cost.
4.3 Is Mailchimp a Customer Relationship Management System (CRM)?
Yes, Mailchimp offers an integrated CRM system that allows marketers to collect, analyze, and understand customer data to optimize campaigns. However, interfaces are available for other well-known standalone CRM packages for individuals with more extensive CRM requirements.
4.4 Does Mailchimp comply with HIPAA?
No, that is not the case. Mailchimp does not comply with HIPAA regulations. The firm will not sign a Business Associate Agreement (BAA). According to Mailchimp's terms and conditions, customers are responsible for adhering to rules such as HIPAA.
4.5 Is Mailchimp a free service?
Yes, Mailchimp offers a free plan with 2,000 contacts, 10,000 monthly sends, and a daily maximum of 2,000 contacts. However, you will only get access to a restricted set of functions. Furthermore, if you exceed the 2000 contact limit, you will be unable to send live email campaigns or test emails until you upgrade.
5. Conclusion
Test and try different alternatives. It's the most effective method for locating your company's best email service provider. To acquire a feel for the product, take free plans and free trials. You'll immediately notice the distinctions and develop your preferences.
We hope this article has highlighted where Mailchimp alternatives can save you the most money.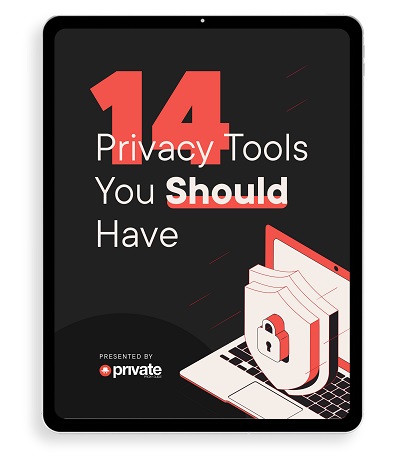 Learn how to stay safe online in this free 34-page eBook.