In 2022, you don't have to be an expert to make a good and attractive photo. Given our powerful phone cameras and lots of great photo-editing apps, crafting a well-done photo is easier than ever. The best thing is that you can finish the entire editing process right then and there – on your tiny phone!
The best photo editing apps will let you add filters, enhance your image, and even crop unwanted objects. Furthermore, they're great for sharing photos with your family and friends, so once you make a photo to your liking, one tap on the screen will send it away like a postcard.
As said, there are dozens if not hundreds of photo-editing apps on Google Play and Apple Store. Thus, this begs the question of what are truly the best ones. Well, I guess you're here today to find that out, so let's set sails and delve deeper into the subject.
1. Best Photo-Editing Apps in 2023: The Top 10 Choices
As I unwrap my list of the top 10 photo-editing software on mobile phones, I want to clarify something. First, you should know that not every app on the list will be free. Besides, getting a GOOD photo-editing app will cost you a bit, although the price will be pretty much negligible, as you'll see.
Also, I made sure to include some free choices as well if your demands aren't very high. And finally, I made efforts to give you easy-to-use apps that you won't have to tinker around for hours and days to edit a single photo of your dog.
On top of that, all apps support both iOS and Android systems, so you can use them on all mobile devices with compatible iOS and Android versions.
This makes the majority of my list beginner-friendly, making sure you can jump into the app you want right away. With that said, my list is below:
ADVA Soft Handy Photo is our #1 choice for the best photo-editing app. What can I say? It has everything you need, allowing you to add tons of great-looking filters and enhance your photos so that you can upload them to social media in a blink of an eye.
Furthermore, I like its ability to precisely edit the particular parts of the photo. As such, you can fully customize how your photos are going to look and even apply color filters on each part. For added functionality, ADVA Soft Handy Photo includes a copy/paste function.
This means that you can select an object from the photo, copy it, and paste it onto another photo. With this Move Me Tool, you might finally get a photo with your long-time crush. Needless to say, an array of frames, textures, and retouching features make their appearance, too.
And with the ability to crop, resize, and flip your photo, ADVA Soft Handy Photo is a full-fledged package that comes at a fairly affordable price. It's available on both Android and iOS, costing $2.99, which isn't a price that'll make you go poor.
Oh, and by the way, ADVA Soft makes other awesome apps for photo editing. They include TouchRetouch, Batched, and Recrop. The first is especially interesting, as it allows you to easily cut unwanted people, objects, or whomever from your photos.
Check them out – some of them are free as well!
Pros
Selective editing
Move Me Tool
Rendered photos have great quality
Simple and intuitive interface
Additional apps from ADVA Soft greatly complement Handy Photo
Very cheap
Cons
It's strictly premium, with no free version
Snapseed is a long-known name in the photo-editing niche. It's an app that's so simple, yet, so advanced, that it's almost professional-grade. However, Snapseed is free – believe it or not – and you get TONS of features that you can experiment with.
For example, I like its brushes that let you correct people's faces, as well as a huge collection of filters. Mind you, we're talking about all types of filters, which will let you turn your photo from an overexposed mess to a film noir style with a tap of a button.
Snapseed is surprisingly easy to use as well. All tools are placed in a single menu, where you can access functionalities like HDR scape, tonal contrast, glamour glow, and many others. If you're a professional photographer, you'll like the ability to fix the white balance and edit curves for better exposure.
Additionally, you'll be able to change a perspective and even remove unwanted objects from photos. And if you want a creamy Bokeh effect, adding blur to your photos is very easy. I can go on like this forever but you get the point – Snapseed is jam-packed with photo-editing features.
And the best thing? There's NO premium version, so you get everything for free. Although, I don't think inexperienced users will take full advantage of it, especially with all the fancy features that they most likely won't know the meaning of.
Pros
Dozens of advanced features for professionals
HDR Scape
Advanced color adjustment
It's free, with no premium version
Buttery-smooth blur effect
Cons
Only advanced users can utilize it fully
Ever heard about Photoshop? Yeah, I figured as much. Photoshop Express Photo Editor comes right from Adobe's woodworks and offers excellent functionalities at no cost. I've used Photoshop Express for years and I can tell you that it improved a LOT in every possible way.
Its interface is intuitive and allows you to easily choose the filters and other tools in the bottom middle part of the screen. Although not as feature-rich as Snapseed, I found it useful for above-basic photo editing. For example, it can auto-enhance your photo based on its AI.
Then, you have various corrections that you can apply to both the subject and background. From here, you can dehaze your photo to give it a cleaner look or add a bit of grain that will make the photo look like it was taken in the 80s.
When taking shots with your flash, red eyes will rear their ugly head. Well, with Photoshop, you can successfully remove them with a tap on the screen. Moreover, its Split Tone functionality lets you combine monochromatic with colorful style, giving the photo the advanced look.
Plus, I like that you can immediately see the comparison with your stock photo with a dedicated button. This will allow you to see how much you improved the photo. All in all, Photoshop Express is awesome and if you want more of it, there's a premium version that significantly upgrades it.
However, it's already pretty good as a free product, aside from the lack of features of Snapseed and not the best-looking filters.
Pros
Great ease of use
Tons of beautiful filters
Ability to remove red eyes
Split Tone functionality
Offers a decent free version
Cons
The Premium version is expensive
Photoshop Express Photo Editor
Among the best photo-editing apps is Instagram. With nearly a billion users, Instagram is not only a popular social media outlet but also a somewhat advanced photo editor. After all, everybody knows how to use it, so you don't need to have a Ph.D. in photo editing to utilize it.
Instagram is free and is available for both iOS and Android, giving you an intuitive interface, great editing tools, and the ability to publish your photos on Facebook, Tumblr, and Twitter simultaneously, in addition to Instagram. Its editor is another story.
It's filled to the brim with awesome-looking filters (I like X-Pro II the most) and effects that significantly enhance your photos. For instance, you can adjust the photo and flip it if you want to apply geometry-based effects.
If not, there are effects like Fade, Vignette, and the ability to add a color tint to your photos. Moreover, Instagram lets you upload and apply basic edits to videos, making it more usable than similar apps. However, the whole photo-editing app is mainly focused on filters and effects.
Thus, if you want object removal, advanced cropping, or adjusting your photo like a professional photographer, using Handy Photo or Snapseed is a better choice. Also, have in mind that Instagram's features are added/subtracted from time to time, so some functionalities might be missing.
And lastly, I should remind you of Instagram's security issues. If you're worried about data collection and stuff like that, you shouldn't even consider using it. But I know – you're already in its ecosystem, so…
Pros
It's already familiar to everyone, eliminating the learning curve
Works on both iOS and Android
Filters are among the best on the market
Easy sharing to Twitter, Facebook, and Tumblr at the same time
Cons
Not the most advanced photo editing features
Issues with privacy and data collection
PicsArt tops many lists online and for very good reasons. It's a free photo-editing app for Android and iOS that offers a fun and intuitive interface, all while giving you plenty of imaginative features. My favorite one is the ability to remove background from photos.
Having this at your disposal, you can craft unique photos simply by adding another background. Speaking of which, you can remove various objects from photos, so if you're often photo-bombed, there's your solution. But what about filters?
Well, PicsArt is a filter galore, with dozens of them at your disposal. Moreover, PicsArt lets you create collages, which is suitable if you want to combine several photos into one. Unlike some other apps on this list, you can even use it to add stickers on photos and videos.
And now that I mentioned it, PicsArt is capable of basic video editing. However, it's primarily a photo editor with all the features I already talked about, so it's not strange that it has more than 7.8M positive reviews on Google Play.
When it comes to downsides, there's not much to talk about. Users often complain about the fact that PicsArt is very strenuous with shoving its premium plan, as well as some bugs that plague the app since the last update. That aside, this is a photo-editing app of the highest caliber!
Pros
It can remove background from photos
Great for making collages
The ability to add funny stickers
Well-rated among iOS and Android users
Dozens of varied filters
Cons
"Forces" users to go for its premium plan
Occasional bugs in the latest version
Adobe Lightroom is more than your typical photo editor. While it's free on iOS and Android, it offers you the option to purchase 100 GB of cloud storage space for just $4.99 a month, for storing additional photos and videos.
As is the case with its desktop version, Lightroom is a full-fledged photo AND video editor. It's not as easy to use as some other apps, but rest assured, it has all you need for professional photo editing. Filters are here as well, with the option to adjust exposure and curves.
I also like that Lightroom lets you fix the perspective of your image and give it a completely different tone. In addition to that, Lightroom offers useful presets for making your photos stand out. You can choose a High Contras preset, which will accentuate your photo more.
Or perhaps, you can remove the annoying trash can from your photo and make it cleaner. Selective editing is a big part of Adobe Lightroom. It lets you edit only particular parts of your photo, making sure the "good" parts remain unaffected.
Its video editor is more than basic, though. You can trim your videos, add filters, edit lightning, and adjust colors per your wish. If you have a phone with a fast processor, Adobe Lightroom will show its full potential with blazing-fast rendering and photo editing.
Pros
Photo + video editor
Professional-grade editing features
Different photo presets for added functionality
Offers an optional cloud storage solution
Cons
The premium plan could be more affordable
VSCO is a well-known camera app that doubles as a reliable photo editor. In all honesty, VSCO isn't as advanced as Photoshop or Snapseed, but being a free app with the optional premium plan, it does pack a punch.
The entire app is based mostly on filters and color adjustments that aim to make your photo better with a bit of effort. Moreover, VSCO lets you adjust white balance, choose ISO, and tweak around the color-related settings, which is great for semi-professionals.
Its interface is very similar to Photoshop, though, and this is great for the ease of use. In its free version, VSCO gives you 10 filters and some editing tools. However, its premium plan includes a video editor, plus the ability to import RAW files, which you can also do in the free version.
What's more, VSCO has its sharing platform with a decently-sized community as well. Albeit, if social media is your thing, I recommend sticking to Facebook or Instagram since the app allows you to easily share photos to these platforms with a single screen tap.
Unfortunately, VSCO doesn't have advanced functionalities such as selective editing, removing objects, or special effects that Handy Photo or PicsArt offer. Thus, keep your expectations in check and VSCO will be more than great.
Pros
Ease of use is excellent
You can import RAW files
Sharing photos on social media is quick
It's completely free
Cons
The video editor is locked behind a paywall
Could benefit from more features
If you want a simple photo-editing app and you don't need advanced features, Pixlr should be worth considering. It's free and has millions of users across iOS and Android platforms. Despite being a bit lacking in terms of features, I managed to create some stunning photos with Pixlr.
That is because it offers many great-looking filters and the ability to create colleges with customizable borders. Additionally, Pixlr offers selective editing, which is atypical for this type of photo editor. With it, you can customize your photos in detail, letting you make them exactly to your accord.
Pixlr also offers several unique fonts that you can slap onto your photos. Color corrections as here, too, and they're pretty satisfying once you get more into them. Pixlr lets you add funny stickers and special effects, and even erase unwanted objects from a photo.
My only gripe with Pixlr is that its free version is littered with ads that are sometimes known to strike a nerve. However, at $2 a month, you can eliminate them and gain access to additional resources for further customizing your photos.
Pros
Customizable borders
Selective editing is included
Unique fonts and stickers
Object removal
Cons
The free version is plagued by ads
If you have an Android phone, you're well acquainted with Google Photos. Admittedly its editing capabilities aren't very notable, as it serves more as a Gallery app and cloud photo storage. But saying that Google Photos isn't worth your attention is a pure lie.
Considering that many people need only basic editing needs, Google Photos is more than enough. It offers several filters and a few sliders to control the light, contrast, and color. Moreover, filters that you apply can be controlled in their intensity, which I found useful for keeping my colors in check.
Keep in mind that Google Photos comes with 15 GB of free Google Drive storage. This means that edited photos can be automatically stored in your cloud space just in case you lose your device. Additionally, Google Photos offers one funny feature – creating GIFs from your photos.
More than a few times, I took several pictures of my dogs and Google Photos automatically made a GIF out of a few consecutive photos. Lastly, I'll mention that this app offers easy sharing, where you can share photos and videos with your friends and family on Google Plus.
If you don't mind its lackluster editing capabilities and average capabilities as the Gallery app, this is a good choice for less-demanding users.
Pros
Doubles as cloud storage for photos
Popular filters are available
It can create GIFs from consecutive photos
Effortless photo/video sharing
Cons
It's not the best Gallery app
Below-average editing capabilities
At first, Prisma is a bare-bones photo editor that relies purely on filters. While this is true to an extent, Prisma introduces an element of uniqueness into its app, by focusing on filters inspired by real artists rather than the traditional filters you see on Instagram, for example.
With these filters in place, Prisma will let you craft unique-looking photos with immediately recognizable filters. Aside from adding filters, you can use Prisma for minor photo adjustments, such as contrast, saturation, vibrance, and exposure.
Each filter can be customized by these parameters as well, and Prisma has a total of 500 filters to pick from. Sadly, its free nature limits you quite a bit, as you won't be able to utilize all of them. Even worse is that it'll cost you $1.99 a week to unlock all filters, which, I think, is a bit of a stretch.
On the good side, Prisma is easy to use and is decent for those with strictly basic photo editing needs. Although, beware that the edited photo quality isn't great and HD rendering is available only in the premium mode – quite perfidious, huh?
Pros
Art-inspired filters
More than 500 filters in total
The interface is easy to navigate
Cons
Only for basic editing needs
HD rendering quality is locked to a premium plan
The $1.99/week premium plan is very expensive
2. FAQ
2.1 Do photo-editing apps reduce your photo quality?
Yes and no. Some photo-editing apps are known to reduce the resolution of photos after editing, leaving you with a less-quality product as a result. However, quality editors like Handy Photo, Photoshop, and Snapseed will reduce this effect to the minimum.
Apps like Prisma and Instagram will severely reduce your image quality and resolution, so beware of that before you accidentally delete your stock photo in exchange for the edited one.
2.2 Are photo-editing apps free?
Yes, most of them are free, but they also offer premium versions with more features, filters, and functionalities.
2.3 Can I edit videos with the best photo-editing apps?
With some, you can. However, most photo-editing apps are focused on editing photos and not videos. Apps like Adobe Lightroom and PicsArt allow you to edit even videos, so they're great if you want to cover both sides of the spectrum.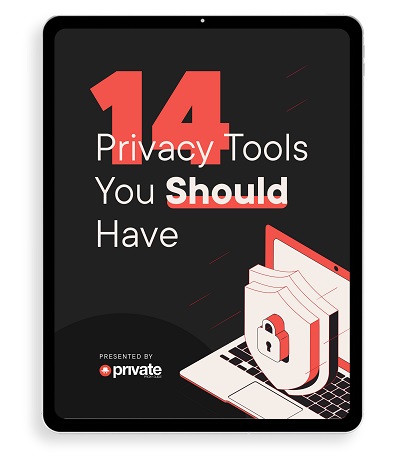 Learn how to stay safe online in this free 34-page eBook.