Are you going to run your podcasts and share your views with the world, but don't know which podcast hosting service to choose?
We understand that finding a host for your podcast isn't always easy. Every podcast and niche needs a different approach. That's why you need to figure out your specific requirements before you consider a podcast hosting website. Choosing a reliable and secure platform is essential to make your podcast successful because it has a significant impact on the quality and quantity of the audience you gather.
1. What is Podcast Hosting?
We sincerely hope that you know what a podcast is. This is a collection of audio files on a particular topic that your audience can listen to and download to their computers or mobile devices.
Podcast hosting is a unique service that provides a platform for storing and delivering podcast-related media files. Because podcasts require a lot of space and bandwidth, personal websites often do not have the storage capacity for such large files.
However, podcast hosting servers offer you the ability to store audio files for your audience to download. These sites provide advanced analytics reports on your audience, marketing tools to increase your audience, 24/7 customer support, and more.
The most important reason to choose a hosting service for your podcast is that you can stop worrying about how you can share or save it. These services help to skip all the technological steps by providing convenient and powerful built-in features. In addition, these hosting services also make it easy to embed or share podcast files on social media or other websites.
Choosing the right podcast hosting is an important first step in distributing your content. Here, we'll review the 7 best podcast hosting platforms on the market right now.
2. Best Podcast Hosting Platforms in June 2023
Pricing
| | | |
| --- | --- | --- |
| Starter | Professional | Business |
| $19 per month | $49 per month | $99 per month |
| 12,000 downloads per month | 60,000 downloads per month | 150,000 downloads per month |
Unfortunately, Transistor.fm has no free plan. Its premium subscriptions range from $19 to $99 per month.
All plans come with a 14-day free trial, and you get two months for free if you pay a year in advance.
Transistor.fm is another one of the world's most popular podcast hosting, and it targets its services to those with multiple podcasts who want to expand their audience. One of the outstanding features of the platform is its support for additional team members, making it easy to scale when needed.
Beyond that, we liked the style of the Transistor.fm podcast player. It's simple but attractive, and it can be built right into your website. It includes subscription buttons for the major audio platforms, as well as a share button and a popup with more information.
And the Transistor.fm analytics are exceptional. You can track several advanced metrics, including downloads over time, subscribers and prospective subscribers, listening trends, unlimited shows, multiple users per account, podcast distribution, and view analytics to help them expand their podcast audience.
If you're already using another platform to host podcasts, you can easily import your existing channel into Transistor.
Key features
Host multiple podcasts in one account
Add and manage team members
Get advanced statistics
Create a podcast website
Private podcasting feature
Pros
Advanced analytics
Very attractive podcast player
Easy integration with major audio platforms
Cons
No free plan.
Relatively expensive.
All in all, we would recommend Transistor.fm to anyone planning to run multiple podcasts with the prospect of scaling in the future.
Pricing
| | | |
| --- | --- | --- |
| Personal | Professional | Business |
| $17 per month | $44 per month | $90 per month |
| 15,000 downloads per month | 75,000 downloads per month | 200,000 downloads per month |
Captivate has three plans with prices ranging from $17 to $90 per month. Small discounts are available with a one-year subscription, and all plans include a no-obligation seven-day free trial. Each plan has its own downloads limit, a number of subscribers, and additional options.
Although it's a relative newcomer to the podcast hosting industry, Capture is a great choice for those looking for a reliable, scalable hosting platform. It comes with a variety of advanced features, including auto-generated links to major audio platforms (Spotify, Apple Podcasts, etc.), the ability to add unlimited team members, and built-in CTA buttons.
One thing that stands out on the Captivate website is the bold statement that it is "The world's only growth-oriented podcast host." Of course, it's certainly not the only option, but there's no reason to believe it's not the best option for those who want to scale quickly over time.
The company also offers a customizable, mobile-friendly website with built-in financial support along with each plan. What's more, their marketing tools allow you to automatically create links to other sites where you can distribute your podcast and increase visibility to new potential subscribers.
Key Features
Awesome podcast player
Device-friendly control panel
Advanced podcast analytics
Built-in call to action for the podcast player
Import your show for free
Advanced but understandable analytics.
Extremely attractive podcast player that you can embed right into your website.
Quality customer service 24/7.
Pros
Mobile podcast player.
Built-in CTA buttons.
Free migration to Captivate.
Cons
No free forever plans
No audio optimization tools
Overall, we would recommend taking a closer look at Captivate if you plan to grow your podcast in the future, as it includes great long-term scalability tools.
Pricing
Free
$12 per month
$18 per month
$24 per month
2 hours
3 hours
6 hours
12 hours
Episodes hosted for 90 days
Episodes hosted indefinitely
Buzzsprout has a free plan and three paid plans, with prices ranging from $12 to $24 per month. All of them have upload restrictions, and additional content can be added for $2 to $4 per month (depending on the plan). The free plan has a hard limit of two hours of audio per month.
Buzzsprout is an intuitive and easy-to-use podcast hosting platform designed for people with little or no experience. It focuses on the uploading and sharing process, and it comes with a WordPress plugin so you can easily embed your podcasts right into your website.
In addition, Buzzsprout makes it very easy to share your podcasts with listeners on major audio platforms. Once you set it up, your releases will automatically be added to Spotify, Apple Podcasts, Google Podcasts, and others.
You'll also have access to analytics to help you optimize the overall performance of your podcasts. Find out when people are listening, where your audience is, and many more.
This service is one of the best podcast hosting platforms for many reasons. Buzzsprout was opened in 2009. Their users include some of the most popular top podcasters. Buzzsprout is ideal for aspiring podcasters due to its easy-to-use interface and one of the best dashboards available. It is also constantly releasing updates and new features that improve maintenance and simplify the host experience.
Key features
Advanced podcast statistics to track progress
Automatic optimization of episodes
It makes your podcasts more accessible through transcription
Monetize your podcast
Easily integrates with other leading podcast tools
The best podcast hosting for beginners
Automatic submission to podcast directories
Attractive podcast player
Pros
Very easy to use
Great analytics
Attractive free plan
Cons
Only supports one podcast per account
Some advanced features are missing
Ultimately, we would recommend checking out Buzzsprout if you're looking for an intuitive, no-frills podcast hosting platform to get started.
Pricing
| | | | |
| --- | --- | --- | --- |
| Basic | Unlimited Audio | Unlimited Video | Business |
| $0 | $9 per month | $29 per month | $99 per month |
| 5 hours of audio | Unlimited audio | Unlimited audio and video | Unlimited audio and video |
| 100 GB of bandwidth | Unlimited bandwidth | Unlimited bandwidth | Unlimited bandwidth |
PodBean has a great free plan that lets you download five hours of audio with a bandwidth limit of 100GB per month.
Paid plans range from $9 to $99 per month and include unlimited storage and unlimited bandwidth. The more expensive the plan is, the more additional features are available.
PodBean, another highly-rated podcast hosting company, is known for its generous free plan and the unlimited storage and bandwidth included in its paid plans. It comes with a customizable podcast player that can be embedded almost anywhere.
PodBean also comes with a suite of tools to help you monetize your content. Include ads from your ad market, connect to Patreon, or sell premium content directly to your listeners.
Key features
The best podcast hosting with unlimited storage and bandwidth
Allows podcasters to monetize their content with native advertising
Come with a customizable player optimized for WordPress
Forever free plan with generous resources available
Pros
Extremely easy to use
Fully customizable player
Unlimited bandwidth and storage in paid plans.
Cons
Security can be an issue
No uptime or other performance guarantees
Ultimately, we highly recommend checking out PodBean if you plan to upload a lot of content or if you're concerned about resource limitations imposed by other hosting providers.
Pricing
SoundCloud has a great free plan that allows you to download up to three hours of audio and access basic insights.
If it is not enough, you can use one of the two premium plans: Pro Unlimited for $144 per year and Repost by SoundCloud for $30 per year. The first one includes unlimited upload time of any type of audio and access to SoundCloud advanced promotional tools. The second one allows distributing unlimited music to Spotify, Apple Music, TikTok, and Instagram, and every major music service around the globe for a 20% fee.
SoundCloud is a bit different from the other podcast hosting sites because it combines social media features. This means that it's often much easier to share your podcasts if you use SoundCloud, especially if you're new and don't have a significant online presence.
In addition, SoundCloud comes with a real-time monitoring dashboard. This means you can analyze exactly who and when listens to your audio.
With a paid plan, you can also set up a podcast player, embed it on a third-party website, and schedule publishing.
Key features
Best for building an audience with millions of listeners
Includes strong social aspects to help you gain popularity
Allows you to share your content directly with major audio platforms
Provides real-time analytics
Pros
Social aspects of the platform
Great free plan
Cons
Can't automatically import existing podcasts
Analytics is not always accurate
Having considered the platform, we can say for sure that SoundCloud's social aspect is a great choice for people trying to build an audience and increase their online presence.
Pricing
| | | | |
| --- | --- | --- | --- |
| Starter | Growth | Pro | Castos Premium |
| $17 per month | $44 per month | $90 per month | From $499 per month |
| 20,000 downloads per month | 75,000 downloads per month | 200,000 downloads per month | Increased Limits |
| 100 private subscribers | 250 private subscribers | 500 private subscribers | Dedicated account manager |
Castos has three plans ranging from $19 to $99 a month. All plans include a 14-day free trial, and you can get two months free if you pay one year in advance. The Premium plan includes custom contracts and invoices, single sign-on, increased limits, and a dedicated account manager.
Castos is an advanced podcast hosting platform aimed at WordPress users who need unlimited bandwidth and storage. It comes with an extremely powerful WordPress plugin that simplifies most podcasting activities, including uploading, player setup, and more.
And on top of that, Castos has no limit on storage or bandwidth in any of its plans. This means that you can create as many different podcasts as you want.
You can also track the effectiveness of your podcasts across platforms with a powerful analytics dashboard.
In addition, you get a Premium Podcasting feature to monetize your podcast through subscriptions. Castos has an automated import process that helps users easily switch from their competitors to their platform. In addition, a built-in YouTube publishing option allows podcasters to convert their audio files into video files that can be shared with a few clicks.
Key features
Unlimited storage and bandwidth
Automated transcripts
Republishing on YouTube
Personalized podcast site
Customizable media player
The best podcast hosting for WordPress users
Comes with an advanced WordPress plugin
Very powerful analytics tools
Pros
Extremely powerful WordPress plugin
Automatic transcription included
Unlimited podcasts and traffic
14-day free trial
Cons
Slightly more expensive for beginners
Video podcasting costs significantly more
Overall, we highly recommend trying Castos if you plan to share your podcasts on a WordPress website.
Pricing
| | | | |
| --- | --- | --- | --- |
| Free Speech | On-Air Talent | Broadcaster | Anchorman |
| $0 per month | $8 per month | $20 per month | $50 per month |
| 5 hours of audio | 100 hours of audio | 500 hours of audio | 1500 hours of audio |
| 15 minutes per live session | 45 minutes per live session | 3 hours per live session | 5 hours per live session |
| 10 episodes | Unlimited episodes | Unlimited episodes | Unlimited episodes |
Spreaker has a free forever plan that allows you to download up to five hours of audio, 15 minutes per live session, and 10 episodes for an account.
There are three standard paid plans ranging from $8 to $50 a month, as well as custom solutions starting from $120 a month.
Spreaker has an interesting podcasting platform that allows you to both share your content and explore the podcasts of others. It comes with a great free plan designed for those just starting in the world of podcasting, as well as powerful desktop and mobile apps designed for creating podcasts.
In addition, Spreaker includes great tools for live podcasting, which isn't common among podcast hosting platforms.
You can also import existing content from another platform, schedule automatic social media sharing, and distribute your content to various audio platforms with a one-click distribution tool.
Key features
A great hosting choice for live podcasts
Allows you to easily share and monetize your content
Comes with great tools for live podcasting
Supports imports from other platforms
Pros
Powerful tools for live podcasting
Supports content monetization
Comes with powerful desktop and mobile apps
Cons
The user interface can be confusing
Advanced features are only available with expensive data plans
Overall, we highly recommend taking a closer look at Spreaker if live podcasting is important to you.
3. How to choose a platform for your podcasts?
So, you've decided to be part of the podcaster community — congratulations! And, most likely, after you decide on the topic, guests and find a suitable microphone, you will wonder what to do with this podcast and how it can appear on Google or Apple Podcasts, for example? Let's figure it out.
4. How podcasts are distributed
After you upload your podcast on a hosting platform, the service creates an RSS feed (an online file with the content of your podcast), which is then transmitted to distribution platforms such as Apple Podcasts, Spotify, Google Podcasts, etc.
There are a lot of hosting platforms. Each of them has some strong and weak points. What should you consider when you are looking for a platform?
4.1 What is your budget?
Yes, it's simple: you need to start with what you have as a hosting budget. Each platform offers a different set of features for a different price, so it's better to understand whether you're willing to pay more for, say, a good interface, or whether you can choose something cheaper for now.
4.2 How detailed analytics do you need?
If you plan to monetize your podcast, you need to know exactly who is listening to you, where, and how — it's important to advertisers.
Therefore, pay attention to what is included in the analytics of your chosen platform. Some will only include the number of downloads and through which platforms your listeners did it, while others can detail information about your listeners: what devices they use, where they live, and so on.
4.3 How many listeners do you expect/how much space do you need?
On some platforms, the subscription rate may depend on how many times a month your podcast is downloaded (or how much content you upload there).
Of course, in the beginning, it can be difficult to predict how successful your podcast will be and how many will listen to it. However, you can guess how much the season will take: record a test release, multiply the space taken by the episode by the number of episodes you plan to produce and you will get the amount of space you need.
4.4 What additional features do you need?
When choosing a hosting platform, understand what features you will require.
If you plan to embed your podcast into a website post, you'll need a web player.
Don't want to spend a lot of time on distribution? Then look for a hosting that automatically uploads the podcast to all possible platforms.
If you don't already have your site, but you need one, some platforms have additional options for branding your podcast and can create a separate page for it.
Do you record more than one podcast (or plan to do so)? Then look for a platform that allows you to upload multiple shows.
Some platforms even allow you to edit the episode directly on them. For example, you can download the program file separately, separately with the ad insert, and so on.
5. Podcast FAQ
5.1 How do I host a podcast on my website?
If you have a live website, especially for your podcast, you might consider using that site to host your files. However, this is not always a good idea because the amount of memory and bandwidth required to host a podcast grows quickly. Because of this, a website is not the best platform to host your files.
5.2 How much do podcast hosting services cost?
In most cases, basic plans for podcast services start at $10 per month and go up to $15 per month. If your podcasts consist of videos or you need a podcasting service for commercial purposes, the rates will go up. Most sites that host podcasts will either ask you to increase the capacity of your plan, or the option to purchase additional storage if you have additional requirements. In addition, some hosting plans have hourly limits on storage or limited file sizes.
5.3 Where can I host my podcast for free?
When starting as a new podcaster with a small audience, you need to choose a reliable free podcast hosting service to help you grow your podcast. Buzzsprout, PodBean, Soundcloud, and Spreaker are just a few options you can try to host your podcasts for free.
5.4 How do I choose the right podcast hosting platform?
While you can choose a podcast host based on their pricing plans, you need to focus on their features and benefits over the future. Each cheap podcast hosting service has a unique feature, but you need to understand your requirements and long-term goals. For example, if you want to increase your audience, we recommend you choose hosts like Buzzsprout or PodBean because they provide comprehensive podcast analytics and social media integration.
5.5 How to promote your podcast?
Many of the podcast platforms mentioned in the guide allow you to upload podcasts to social media platforms and even podcast directories such as Apple or Google Podcast, Spotify, etc. Since your podcast is published as an RSS feed, all you have to do is copy the URL provided by the podcast hosting service.
5.6 How should I make podcasts?
Distributing a podcast is more complicated than creating one. Some of the best distribution methods are to submit your podcast to popular podcast directories or other podcast platforms such as Apple, Soundcloud, or Repurpose.io. These podcast distribution services convert your podcasts into YouTube videos, blog posts, or Facebook videos and distribute them using cross-platform distribution tools.
5.7 Are podcasts making money?
With the growing demand for audio content through podcasts, they have successfully become popular in the media. This means that there are many opportunities to start your podcast and start making money from it. There are countless ways that a podcaster can make money, which increases with their audience growth.
5.8 How to monetize the podcast?
Ask for donations. The easiest way to monetize your podcast is to ask for support from listeners
Sell sponsorships or advertising
Sell premium episodes
Publish your show on YouTube
Sell physical products
Perform publicly
5.9 What equipment do I need for my podcast?
To record podcasts, you need to use a variety of high-quality equipment. This includes microphones, audio interfaces, windshields, shock absorbers, closed-circuit headphones, mixers, and more. Our best advice is to buy a USB microphone, not a built-in microphone. Also, you don't need a high-end laptop to run your podcast; a normal one will work fine. Finally, there's no need to invest hundreds or thousands of dollars in an expensive video camera or DSLR. A good 1080p webcam will do.
5.10 What else do I need besides podcast hosting?
Along with high-quality and reliable podcast hosting, you should consider a few other important services.
While many hosting platforms allow you to create a simple website to showcase your podcasts, it'll usually be much better to get a separate web hosting service and create a WordPress website. Then you'll be able to embed a podcast player and share your content directly through your website.
If you choose the right web hosting service, you'll also get a free domain name. Otherwise, you'll also need to purchase a domain name, which shouldn't cost more than $10-15 a year.
Also consider subscribing to an email marketing service like Convertkit, Getresponse, Mailchimp, or Sendinblue, along with a transcription service if required.
6. Conclusion
Now that you have a comprehensive list of the best sites for podcast hosting, you must decide which one is the most suitable for your needs. You should be able to upload as much monthly content as you need, get enough storage space, view analytics, and expand your audience. There are some free platforms. They will help you test the features before choosing a premium service.
Finally, you can choose some of the podcast directories to help your podcast grow and attract more listeners to make it successful.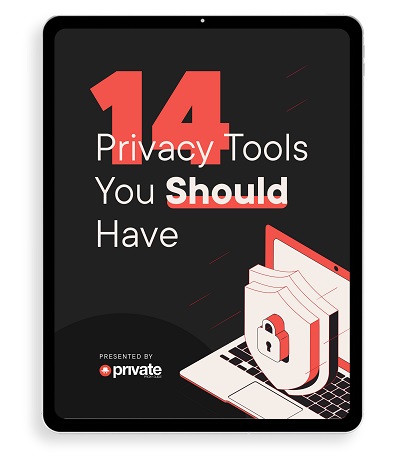 Learn how to stay safe online in this free 34-page eBook.