Point of sale (POS) systems can improve the shopping experience for customers and make it much easier for company owners to oversee inventory, sales, and staff performance, from cashless transactions to internet transactions. Additionally, your point-of-sale system provides omnichannel transactions and smooth conversions between phone, in-store, and internet sales.
The finest point-of-sale systems for small companies strike a compromise between usefulness, flexibility, and cost. Fortunately for you, as a small company owner, we've done extensive research on all of the top point-of-sale systems available in the market to compile this list of the finest point-of-sale systems for every purpose.
Whether you run a restaurant, retail store, a service-based firm, or a company that doesn't fit cleanly into any one category, one of the point-of-sale software applications on this list is likely to fulfill your needs. Continue reading to learn how to choose the ideal POS system for your business's kind, budget, and feature needs.
Quick Comparison Table
| | | | | |
| --- | --- | --- | --- | --- |
| | Monthly subscription fees | Supported business types | Hardware Cost | Processing Fee |
| Clover POS | $9.95-$39.95+ | Retail stores, professional services, restaurants, home and field services. | $99- $1699 | 2.3% to 2.6% + 10 cents |
| Revel Systems | $99-$129+ | Restaurants, retail | Requires custom quote | 2.49% + 15 cents |
| Square | $0–$60+ | Professional services, retail, restaurants | $49–$1,607 | 2.6% + 10 cents |
| Shopify | $29–$89+ | Retail | $49–$499 | 2.4% |
| Lightspeed | $69–$289 | Retail, restaurants, golf courses | Requires custom quote | Lightspeed Payments 2.6% + 10 cents; other processors vary |
| Toast | $0–$165+ | Restaurants | $0–$799+ | 2.49% + 15 cents |
| Vend by Lightspeed | $69–$299 | Retail | $499–$1,036 | Lightspeed Payments 2.6% + 10 cents; other processors vary |
| Loyverse | $0-$25+ (for add-ons) | Retail, restaurants, salons | $439+ | Varies based on processor |
| SwipeSimple | $10-$49+ | Retail | Require custom quote | 3.2%+ 10 cents |
| IT Retail | $79+ | Grocery and markets | Require custom quote | Varies based on processor |
1. 10 Best POS Software for Small Business
1.1 Clover POS – Best Out of the Box features
Clover is an adaptable POS solution for small businesses which is contemporary and distinctively designed. If you require a plug-and-play POS which has a lot of functionality right out of the box, Clover is a great option. You can start up and running in minutes after purchasing your Clover system – you'll get your entire setup as a bundle, with included software programs. If you are a quick-serve, service restaurant, retail, or service sector firm, you may also add extra features from the Clover app store to design a system that is ideally personalized to you.
Clover systems and accompanying contracts are offered on a month-to-month basis on the Clover website. On the other hand, many merchant services businesses sell Clover point-of-sale systems with their own pricing and contracts.
Clover.com plans provide built-in payment processors on all accounts and in-person charges ranging from 2.3 percent to 2.6 percent + $0.10, based on your monthly software subscription. Clover systems acquired abroad, on the other hand, can have alternative payment processing costs.
Clover hardware costs $99 for one Clover Go Bluetooth card reader that links with your phone, but businesses who require a comprehensive countertop POS can go for Clover Station Solo, worth $1,349. Other hardware options also include Clover Flex, which costs $499, the Clover Mini, which costs $749, and the Station Duo, which costs $1,699. If you pick the "No Hardware" package, you won't need to buy any Clover hardware because you'll just be processing payments online.
1.2 Revel Systems – Best for advanced point-of-sale features
Revel Systems is likely the most powerful iPad POS system out now, particularly for quick-serve restaurants, despite its high price tag & long-term commitment (though many retail business people use it too). Revel has you covered whether you require digital menu boards, caller ID integration, self-order kiosks, or all of the above. Revel is among the few online POS systems that also can process transactions offline and even includes a custom iPad wired Ethernet connection. Consequently, Revel can handle any size company that needs a robust and dependable point-of-sale system. When you look past the pricing, you'll notice that Revel comes with a slew of functional POS capabilities that many cloud-based solutions don't provide. The reports and the navigation and order screens are entirely customizable, and you may track any sales or performance data you will require.
The Monthly POS price from Revel Systems starts at $99 per month, payable yearly, with a two-terminal requirement. A $674 one-time installation cost is also required. Delivery management, online ordering, kiosk ordering, software connections, and multi-location management are among the premium add-ons available. On the other hand, Revel does not make the costs of its services open to the public.
Revel Advantage, an in-house flat-rate transaction solution, offers a standard fee of 2.49 percent + $0.15 for every transaction. You can also incorporate an external payment platform of your choosing for a price.
Along with that, the $99/month Revel Advantage bundle involves yearly billing and a three-year processing commitment. Given the two-terminal minimum payment, you're agreeing to pay nearly $2,376 in advance per year for the following three years (along with payment processing fees).
The following are some of Revel Systems' notable features:
Grocery features: Revel's POS panels are incredibly customizable, and the system works with weights and barcode readers to accommodate a wide range of markets.
Restaurant features: Revel's restaurant capabilities are built on a foundation of menu-building tools, detailed table mapping and management, integrated internet ordering, and integrated kitchen display communication. There's also tip monitoring, personnel scheduling, and pre-authorized bar tabs.
Inventory and supplier management: Revel's inventory module is capable of competing with the top retail inventory tools, and it provides the best restaurant inventory capabilities on the market. Users get a supplier and purchase order monitoring in addition to the actual inventory updates, including low stock notifications. You may also use Revel's free stock app for cellphones to update your stock and make physical counts.
Delivery management: Revel can also help you with delivery management if your eatery or market wishes to provide local delivery. With maps-based driver dispatch, you may oversee a team of in-house drivers. Your dispatch dashboard includes a free driver app that allows you to send drivers turn-by-turn instructions and delivery information in real-time. If you prefer to employ third-party drivers, Revel's interface with DoorDash Drive will enable you to summon them on-demand.
Hardware Revel's iPad-based POS terminals are often less expensive than IT Retail's custom-built hardware. The configuration is also simple.
1.3 Square – Best free software
Square POS software and devices, founded in 2009, are utilized in small enterprises ranging from retail stores to eateries. Square is a great POS system for smaller firms because of its adaptability and different price choices.
Square also allows integrations with your micro business software. You can integrate your POS system with WooCommerce, QuickBooks Online, Weebly, SumAll, TaxJar, and Xero.
Square's POS functionalities may be used on a PC, iPad, smartphone, or Square Register, according to your needs and company type. Square is the most adaptable POS in our guide for hardware.
Following Square's guided setup instructions, setting up a Square system is a simple do-it-yourself operation. You can begin processing payments and sales after you connect a bank account and a card reader (Square provides the first one for free). The complete POS setup requires just a day in most circumstances, and this is one of the quickest installation windows available for any system.
The following are some of Square's notable features:
Quick payments: Square doesn't require you to fill out a lengthy application before you can begin receiving payments. You can start taking payments the very same day you create your Square account after your bank account has been validated. Processing costs are flat and modest, and many firms are eligible for same-day transactions.
Square Appointments: This Square-supported software is more than just a calendar. It could be precisely the POS you need for appointment-based companies like spas. You may set up an online booking, manage several appointment calendars, allow consumers to manage and book appointments using an online platform, send automated SMS and mail reminders, and collect credit cards for no-show or cancellation penalties when they book.
Square for Retail: If your business needs retail-supporting features like inventory monitoring and the ability to conduct refunds and exchanges, Square for Retail is the way to go. Square for retail, like basic Square, provides a free baseline membership with no long-term commitments. Barcode printing capabilities, thorough sales reporting, and simple purchase order and inventory tracking are all included.
Square for Restaurants: The Square for Restaurants includes restaurant-specific solutions for food and beverage enterprises ranging from food vans to full-service restaurants. Table and check administration, online ordering, check splitting, delivery connectivity, and trip tracking are all included in this system. The stock tools aren't ingredient-level, but with a Marketman integration, you may expand them. Also, bartenders should be aware that the Square for Restaurants system does not allow bar tabs pre-authorization.
Square Online Store: Every Square POS subscription has a free, embedded online store. If you don't own a website, you may use a Square-affiliated domain to run your Square Web store for free. This free site may be a massive help to your bottom line in the era of eCommerce, when people expect to be able to buy a wide range of items and services online.
1.4 Shopify – Best for e-commerce
Shopify has been providing e-commerce enterprises with intelligent internet shopping solutions that are simple to use and deliver a pleasant digital client experience since 2006. It is the ideal POS for e-commerce because of its extensive virtual capabilities. Shopify is well-known for its excellent eCommerce capabilities, as the firm began as an eCommerce platform that made it simple for businesses to sell online. Shopify POS acts as a link across your online and offline sales, allowing you to sync inventory across numerous channels easily.
To utilize the Shopify POS platform, you must first sign up for a Shopify subscription. These plans range from $29 to $299 a month and cover an e-commerce website with a blog and a slew of other services. You can get additional capabilities like intelligent inventory management, in-store analytics, unlimited registers, and omnichannel selling tools if you upgrade to the POS Pro edition for $89 per month per location.
Shopify POS Lite is included in all its other plans and includes features such as:
Management of orders and products
Profiles of customers
Credit card processing that is integrated
Discount codes and custom discounts
The following are some of Shopify's notable features:
Sales via many channels: Retailers can offer a seamless shopping experience thanks to the seamless interaction between the Shopify site and the POS. Customers may order online and have it shipped to them, or they can pick it up and return it in person. They may also browse in-store and request shipment, or they can explore in-person and buy their favorite things online utilizing email carts and QR codes.
Online integrations: Customers may start a discussion with you through any page on the website using Shopify's online shop chat functionality. Apple Business Chat is also integrated with Shopify, allowing iPhone users to send you messages directly from their phones. Thanks to a Facebook connection, customers may instantly purchase from Instagram and Facebook postings. You may easily add "Buy" buttons to blog articles and other online content.
Shipping integrations: Shopify interfaces with various shipping management platforms, which is excellent for businesses that wish to offer to ship. Popular systems such as ShipStation, Shippo, and ShipBob and specialist solutions for dropshipping and Amazon Fulfillment are all available.
Customer management: All Shopify schemes come with tools for creating customer profiles that include contact information and purchase history, adding customer labels (such as VIP classifications), tracking special requests, generating targeted promotions, creating marketing content, and optimizing social media campaigns.
1.5 Lightspeed – Best for businesses with Complex Retail Inventory
Lightspeed is an iPad-based cloud-based point-of-sale system. It, like Square, includes POS solutions tailored to stores and eateries. Both software is robust, with good supply management features, but Lightspeed Retail's POS offers some unique inventory management features that set it apart. Retailers can manage suppliers and transactions from a POS dashboard, save supplier catalogs, and find new suppliers via the integrated supplier network, making stock management a breeze.
Although Lightspeed's Restaurant POS provides precise ingredient level inventories, it falls short of the retail POS's complete vendor management capabilities. However, Lightspeed bought rival restaurant POS Upserve in 2021, and Upserve has the most efficient restaurant inventory capabilities on the market, so we anticipate Lightspeed's restaurant stock tools to catch up to its retail tools shortly.
Lightspeed Restaurant users have a more straightforward cost structure. There are three subscription options to select from– Essentials, Plus, or Pro. These fees include membership in Lightspeed Payments; your rates may be higher if you pick a different processor. Although its higher charges cost it some points, this cloud-based solution received excellent scores for its offline capabilities and vital store management tools.
Lightspeed Retail's "Lean" package, which includes the fundamental Lightspeed point-of-sale software, starts at $69 per month. To receive accounting and built-in eCommerce capabilities, subscribe to the $119/month "Standard" plan or to the $199/month "Advanced" plan to gain loyalty and analytics. Additional registers cost $29 per month on any package.
Lightspeed offers iPad & desktop PC equipment and also individual hardware, all of which are available on a quotation basis. All plans include in-house billing with Lightspeed Payments. For all tapped, swiped, and insert payments, the charge is 2.6 percent + $0.10.
The following are some of Lightspeed's notable features:
Supplier network: From inside Lightspeed POS, retailers can find items, place orders, and follow stock delivery.
Marketing: Lightspeed features an integrated loyalty program incorporated in higher-level subscription plans. You may use templates or a drag-and-drop builder to construct a tiered rewards system for in-store and online sales, offer one-time promotions for birthdays or VIP customers, and design communications using layouts or a drag-and-drop builder.
Inventory management: Retailers may bulk upload up to 10,000 SKUs, build bundles, manage variations, and track layaways, unit costs, and special orders, among other things. Orders are made easier with built-in product catalogs, and low-stock notifications allow you know when and how to place them. Because of the constructed supplier network, Lightspeed provides the most advanced integrated item ordering on this list. The restaurant inventory isn't nearly at the same level as it was when Lightspeed bought Upserve, but it should be shortly.
Analytics and reporting: Lightspeed comes with over 40 built-in analytics and allows merchants to create custom reports that display data in easy-to-read charts and graphs. Basic reporting is available with the Essentials package, while comprehensive reporting is available with the higher subscription tiers.
Ecommerce: Lightspeed's e-commerce syncs with POS data, contains over 50 professional templates, marketing, total shipping and order management systems, CRM, and SEO capabilities, and syncs with POS data. Ecommerce features for restaurants are just as sophisticated, with online booking and reservation choices.
1.6 Toast – Best for restaurants
Toast is a robust cloud-based point-of-sale system designed exclusively for the restaurant sector. This enormously versatile POS seems to be the top-ranking eatery POS here, and it constantly scores at the top of this guide to the finest small-business POS systems.
Small restaurants may start using Toast for no initial cost and expand their POS presence as their companies develop, thanks to a free Basic POS and pay-as-you-go hardware choices. Toast earned kudos for its low pricing and wide range of POS solutions, including everything from staff planning to purchase order administration. However, many of those features are only accessible with higher-priced memberships or processing fees, so it took a blow. The prices are additionally increased by the needed hardware purchases and the standard two-year contract.
The Pay-As-You-Go option for Toast starts at $0 per month. However, most organizations should pick the $69/month core membership ($59/month paid yearly) or $165/month Essentials package to incorporate online purchasing and delivery because this plan has a high payment processing charge (2.99 percent + $0.15). A $272/month Growth plan is also available, which includes loyalty, gift cards, and marketing. A handheld ordering gadget will cost you $50 per month, while a kiosk interface or kitchen device would cost you $90 and $25 per month.
The following are some of Toast's outstanding features:
Pay-as-you-go options: There are no upfront expenses for new Toast Starter members. All Starter customers pay processing costs using the pay-as-you-go option (similar to Square's Free POS). Toast's pay-as-you-go processing rates are more significant because they include hardware and software components for two terminals.
Front-of-house feature: Toast has a table, meal, and seat management, as well as credit card pre-authorizations on bar tabs and quick check splitting. Table & order management and direct texting are all available from the POS display, allowing your staff to summon a manager immediately from the POS.
Reporting: Toast delivers extensive, configurable reports related to everything from employee management to menu analyses in its reporting and back office. You may manage inventories at the ingredients level in real-time from the back office, get low stock warnings, and make purchase orders.
Workforce management: Toast, like Square, offers optional workforce management capabilities for creating and communicating staff schedules, as well as automating timekeeping and payment. Toast takes things a step further by allowing users to manage tip pools and access restaurant-specific HR papers such as handbook templates and warnings for changing local rules.
Delivery and online ordering: Toast allows you to construct a comprehensive online ordering website to accept online orders or interface with third-party services like Uber Eats or DoorDash. If you wish to assist a crew of in-house delivery drivers, Toast also features comprehensive, maps-based driver dispatch. Alternatively, you may utilize Toast Delivery Options to summon on-demand third-party carriers to deliver items for a fixed per-order price that includes no commissions.
1.7 Vend (by Lightspeed) – Best for expanding brick-and-mortar retail
Vend by Lightspeed, a point-of-sale system was explicitly created for brick-and-mortar businesses. This browser-based solution works on any internet-enabled computer or tablet, allowing small businesses to get started with their current equipment. Built-in store credit, easy installment options, offline processing, and simple product catalog management are all included. Vend interacts with various payment processors, allowing companies to compare prices. Enrolling with Lightspeed Payments, on the other hand, will bring you the lowest software expenses.
Vend offers a restricted free plan that only supports ten goods and will not be sufficient for most enterprises. The Lite package costs $99 per month, while the Pro plan costs $129 per month (both billed annually). You may get a comprehensive Vend POS hardware package, which includes a 10.2′′ iPad, for $806.49 or a beginning kit, which you can use with your laptop or iPad, for $694.99, and through hardware partner POS Portal. While Vend offers the choice of a month-to-month agreement, if you don't decide on the yearly term, you'll be charged an extra $20/month on the Lite plan and $30/month for the Pro edition.
The following are some of Vend by Lightspeed's notable features:
Detailed inventory tools: Vend's POS dashboard allows merchants to track variations and bundles, as well as generate effortlessly, import, and print barcodes. You may also manage numerous tax rates, create a centralized product catalog, and develop custom low-stock notifications.
Barcode scanning: Vend has a no-cost iOS app that allows you to scan barcodes on the sales floor to make rapid inventory counts, accept shipments, and look up product data. Any adjustments you make in the app sync with Vend's reporting data, allowing you to update the inventory without having to waste time in the backroom.
Tools for expansion and add-ons: Vend allows you to develop your business as it expands. The platform has a built-in loyalty program and may be integrated with personnel scheduling, third-party eCommerce, accounting, and multichannel inventory control applications. Shopify, Square, and Lightspeed are three options if you desire a system with built-in eCommerce rather than one that is integrated.
High-risk tools: Vend features built-in age verification capabilities that encourage your cashiers to scan and check clientage. This is ideal for stores that offer cigarettes or alcoholic beverages. You can obtain an account using a high-risk processor with Vend's flexible payment processing to assist riskier companies like vape shops. Remember, though, that you'll have to pay higher monthly rates for the privilege.
1.8 Loyverse – Best for ease of usage
Loyverse is remarkably simple to use on practically any gadget, from a Windows tablet to an iPad, while being a rather primary, free POS tool. Even though Loyverse isn't the most powerful POS system on the market, it offers many features for the price. Loyverse is a highly sophisticated POS featuring built-in loyalty that is used by businesses in a range of industries, from supermarkets to cafés to boutiques.
Loyverse POS is entirely free and available on a month-to-month basis, with no need to buy hardware or utilize a specific processor. If you decide to purchase a premium add-on, you may pick between a month-to-month or a yearly plan to save money. It is simple to cancel your subscription at any time.
A complete mPOP™ Multifunction System for Android tablets, iPad, and Windows tablets is available for $439 on Loyverse's website. Individual POS parts for iPad or Android POS installations are also available.
The following are some of Loyverse's notable features:
Payment Processing: US retailers can use Zettle by PayPal, Worldpay, SumUp, or CardConnect to handle payments with Loyverse. As a non-integrated form of payment, you can utilize your chosen merchant service provider.
Customer Service: Customer service at Loyverse is polite, bilingual, and fast to answer. Every review said nothing but good things about the customer service crew.
Integrations: For $9 per month, Loyverse now offers a subscription to its integrations, which includes a good selection of options in various areas. It also features an open API, allowing developers to create Loyverse-compatible apps.
Payment Depot's SwipeSimple is the best simple mobile POS. Reports, essential inventory management, discounts, gratuities, digital invoices, and an offline mode are all included in the SwipeSimple app and 24/7 assistance and 24-to-48-hour deposits. However, the most significant advantage of SwipeSimple over other mobile POS systems is that you receive your own specialized merchant account. SwipeSimple is ideal for businesses that only want mobile payment processing and simple POS functionality.
SwipeSimple comes with two price options from Payment Depot. It costs $10 per month for low-volume businesses with flat-rate pricing, and payment Depot provides interchange-plus rates for higher-volume businesses utilizing SwipeSimple for $49 per month. Additionally, SwipeSimple may be used with a PAX all-in-one terminal or a $25 Bluetooth credit/debit card reader with an application installed on your smartphone.
There are no cancellation penalties or monthly minimums with Payment Depot's month-to-month contracts. On any monthly plan, you can terminate your agreement at any time. Payment Depot also gives you your own merchant account, which provides you with more account stability than other mobile POS providers like Square or Shopify. SwipeSimple, like Clover, is also available from various suppliers with different contract conditions than Payment Depot.
1.10 IT Retail – Best for high-volume retailers
IT Retail is a robust point-of-sale system created by grocers for independent markets. As a result, it's no surprise that IT Retail has unique capabilities, including scale connection for selling products by volume, bottle deposit management, automatic incentives, and self-checkout alternatives.
The POS comes with the rugged hardware needed in a grocery store and eCommerce connections for taking online orders and connecting with a system of delivery drivers. It also supports the most self-checkout hardware on the list, including FutureProof's contactless mobile self-checkout system.
The industry-grade gear is ideal for high-volume markets, but it requires a specific quote. According to IT Retail, equipment for one single lane might cost anything between $2,000 to $5,000, based on your choices.
The following are some of IT Retail's notable features:
Flexible checkout: Built-in scales make selling produce, bulk products, and things by weight a breeze. All standard credit and debit cards and eWIC, gift cards, EBT food, cash payments, and contactless payments like Apple Pay are accepted. IT Retail also provides a variety of self-checkout choices, including FutureProof's digital, mobile in-person checkout, which allows consumers to check out using their cellphones.
Inventory management: From the IT Retail back office, you may create purchase orders and track items by case, bottle or six-pack; when goods arrive, you may use a mobile app to receive and count goods, as well as produce new shelf labels as needed. When it concerns acquiring the product, these seemingly minor features may save you a lot of time.
CRM tools: Create a personalized loyalty program and distribute scannable loyalty cards to give your small market the sense of a bigger brand. Your IT Retail POS records available rewards at checkout and alerts your clerks to ask consumers if they want to redeem collected points.
Integrations: Market operators may use eCommerce interfaces like Local Express, Freshop, Mercato, My Cloud Grocer, and Instacart to provide online shopping and delivery, including specialty and fresh products. As a result, you'll be able to locate the finest software for your market.
2. Conclusion
We looked for systems with basic POS features like the capacity to handle multiple methods of payment, check and order management, and inventory tracking that was affordable for small business owners. To figure out the best, we looked for solutions that could support a variety of business models or that were leaders in their respective industries. We hope you can find an ideal POS software for your small-scale business from our curation.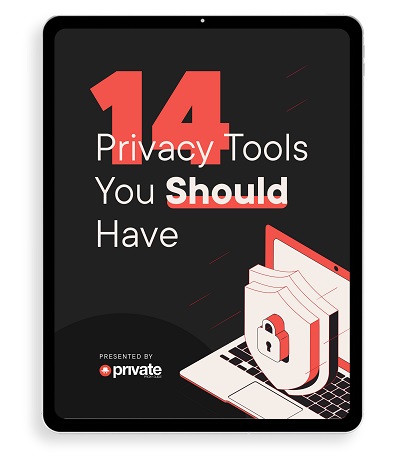 Learn how to stay safe online in this free 34-page eBook.