Setting your business up for success consists of hard day-and-night work. However, to maximize your efficiency and stay vigilant, you'll need to keep your project management at the highest possible level. With all the paperwork, spreadsheets, and whatnot, it's getting increasingly harder to keep up-to-date with all your projects.
Thankfully, project management software is here to make that job easier. With the best project management tools, you'll make organizing, planning, and executing your projects much faster and more efficient.
Furthermore, this software lets you get useful analytics, set dates for project completion, and even enhance communication between you and your team. On the market, there are dozens of tools to pick from. However, not every project management software is good, hence, picking the most suitable option can be hit and miss.
Luckily for you, we compiled a list of the top 10 project management software, covering all sizes of businesses and teams.
1. Best Project Management Software 2023
With our introduction out of the way, it's time we talk about the nitty-gritty of today's subject. Are you having trouble managing your projects?
If your answer is a resounding YES, you might want to scroll down and check our extensive list of the best project management solutions:
1.1 Monday (a simple tool for individuals and small teams)
| | |
| --- | --- |
| Starts from | $8/mo per user |
| Free plan | Yes |
We can all agree that we hate Mondays – and for good reasons. However, Monday.com is not something that you're going to hate. Sure, it's one of the best project management software, but its possibilities aren't as vast as those of Asana or ClickUp.
Monday is mostly a visual tool, letting you easily organize and assign projects and tasks. Furthermore, there's real-time project tracking, so if a task is completed, you'll see reflected changes as they happen, on the board.
Speaking of which, you can fully customize your board to your liking. Also, with the ability to switch to the workload view, Monday allows you to equally split responsibilities between the members of your team.
Granted, Monday.com is not going to be great for very large teams. However, if you have a small team of up to 5 people, this is a really good option with lots of features to look forward to.
Pros
Visually represented project-related information for better understanding.
Real-time project and time tracking.
The ability to customize your project's board to your liking.
Very cheap prices even for the Pro plan that starts at $16/mo per user.
Cons
Monday is a simple project management tool, with not many features.
A short 14-day free trial.
Average customer support with no 24/7 live chat functionality.
1.2 ClickUp (great for all business sizes, including enterprises)
| | |
| --- | --- |
| Starts from | $5/mo per user |
| Free plan | Yes |
If you're looking for a versatile project management tool, here's ClickUp. ClickUp offers all you need to manage your company's projects with no effort. This software is known for super-convenient list view where you can see all your projects and people who are working on them.
With the ability to set deadlines and follow every aspect of your projects, ClickUp is one of the best solutions. Also, we need to point out certain bonus features you get here. For example, you can utilize a calendar view and even integrate certain third-party time-tracking tools.
An amazing thing about ClickUp is its affordability, as well as a free 100 MB subscription plan. However, you should know that its interface isn't the most intuitive. Besides, it's feature-rich and takes some time to get used to, which might be a turn-off for new users.
Pros
Great customization options. ClickUp lets you switch from several different views, ranging from Kanban and list view, all the way to calendar view and box view.
Third-party time-tracking tools are available.
Smart Estimates and Smart Search tools for making the most out of your project management and tracking.
A 100 MB free subscription plan, accompanied by a super-cheap $5/mo plan for small teams.
Applications for iOS and Android.
Cons
A confusing and cluttered interface that needs an overhaul.
Customer support is not the most responsive.
1.3 Hive (suitable for medium-sized teams and enterprises)
| | |
| --- | --- |
| Starts from | $12/mo per user |
| Free plan | Yes |
Hive is a solid solution for larger teams and even enterprises. Did you know that even Google, Toyota, and EA use it? That says a lot about the company, as well as its focus on vastly improving your project management efficiency.
The application has many features, some of which include time tracking and third-party integrations. Hive lets you utilize its numerous project patterns. You can, in that case, switch from Calendar, Portfolio, or Table view to stay in touch with all your project's aspects.
Furthermore, the tool is great for communicating with your employees. Within the app, you can upload or download files, tag certain members of your team, and give feedback. All in all, this is a great choice for serious project management and you can use it for free for 2 users.
But, beware that Hive isn't the most user-friendly tool on mobile devices and mobile support is quite poor.
Pros
Reliable and consistent time-tracking feature for staying up to date with your employee's progress on the project.
Calendar, Table, Kanban, and Gantt views are available in the application.
Hive offers exceptional communication possibilities. You can not only chat with employees but also provide feedback on projects and upload/download files.
An extensive free subscription plan for 2 users.
Lots of third-party integrations with tools like Microsoft Outlook, Zoom, and Google Drive.
Cons
Poor mobile support with not the most intuitive apps.
The time-tracking feature is not available in the free plan.
1.4 Asana (best for individuals and medium-sized teams)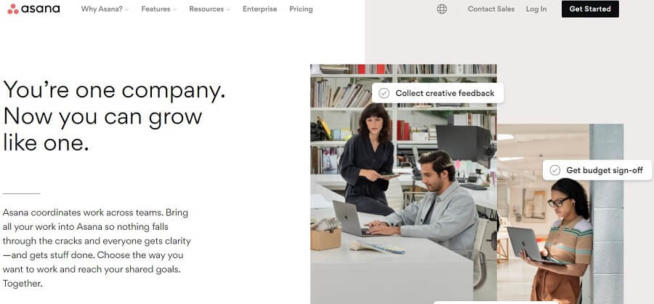 | | |
| --- | --- |
| Starts from | $10.99/mo per user |
| Free plan | Yes |
Asana is among the best project management tools. It offers an extremely user-friendly interface for managing both small and large projects effortlessly. Moreover, the software lets you easily assign new projects to employees, with milestones and deadlines.
We like that Asana is suitable for larger teams, too. So, in that case, you can assign certain projects to groups and follow the progress thanks to the tool's exceptional communication capabilities. Inside the app, you can communicate directly, eliminating the need to use third-party options.
This makes tracking your projects extremely easy and satisfying. Furthermore, Asana allows for integration with other apps. For example, you can use Google Drive to store necessary business data. On the flip side, Asana is not the cheapest option and mobile support could be better.
Pros
Asana has an easy-to-use interface, so you don't have to be a tech geek to get used to it.
Easily accessible categories related to projects, tasks, and sub-tasks, which gives you total control over your project or group of projects
Great communication capabilities. Users can communicate with each other directly inside the app, which is very convenient.
Third-party integrations with up to 200+ apps. These include Zoom, Google Sheets, Zapier, Dropbox, and many more.
A free Basic plan for individuals.
Cons
Not the cheapest prices, especially when we talk about Enterprise plans.
Mobile applications could be improved.
1.5 Trello (best for individuals and small teams)
| | |
| --- | --- |
| Starts from | $5/mo per user |
| Free plan | Yes |
Trello is perhaps the most simplistic project management software on the list, along with Monday. We used Trello for quite some time and we enjoyed its beautiful-looking boards. Here, you basically open boards with cards inside of them.
Each board is a project and each card is a task within the project. With that in place, you can assign cards to certain users and upon completion, you can mark the tasks as completed with one click of a mouse. Not to mention customization options, which let you assign colors to cards based on your preference.
Needless to say, Trello supports file-sharing, as well. Therefore, inside each project, you can share images or Word documents to further improve your team's communication. Given that each board represents one project, you'll have to open a couple of them if you have more projects.
This makes things more confusing and not so intuitive, making Trello not the best option for large teams.
Pros
Beautiful-looking user interface that takes no time to get used to.
Customizable project boards and cards for a clearer and more comprehensive view.
The ability to upload files inside cards.
Very cheap subscription plans even for teams.
A free plan is very extensive and offers unlimited storage.
Cons
Using it for multiple projects becomes tedious and requires opening new boards for each project.
Limited third-party integrations.
1.6 Basecamp (suitable for all sizes of teams)
| | |
| --- | --- |
| Starts from | $99/mo per user |
| Free plan | Yes |
What about basecamp? Well, this is quite a good option regardless of your business and project size. I mean, this is a cloud-based solution that lets you manage an infinite number of projects and users. The tool lets you communicate directly inside the app and you can assign projects to both users and teams.
We also must mention its easy-to-use interface. To-do lists, files, and message boards are split into different categories accessible with a single mouse click. Apart from that, Basecamp supports file sharing and third-party integrations for maximizing your management skills.
Finally, Basecamp can be used as a free solution tool as well. Albeit, this is if you go for a personal package which is quite limited. On a good note, you can install Basecamp even on mobile platforms, such as macOS, iOS, and Android, apart from your Windows PC.
Pros
Great for very large teams and allows for an unlimited number of employees, users, and projects.
Basecamp has amazing collaboration tools. It lets you communicate within the app and supports file sharing for quick and efficient communication.
Menus and options are split into different, easily- accessible categories, making for an easy-to-use environment.
Third-party app integrations with Google Drive, ZenDesk, and dozens more solutions.
The Personal package is free.
Cons
No advanced features on the Personal package.
Reports could be more comprehensive.
1.7 ProofHub (a solid option for medium-sized teams)
| | |
| --- | --- |
| Starts from | $45/mo per user |
| Free plan | No |
ProofHub comes with an intuitive interface that allows for hassle-free project management. Being one of the best project management software, ProofHub is equipped with some great tools. For one, it offers a great-looking table view that lets you directly assign projects and deadlines to teams and individuals.
Second, ProofHub comes with many customization options. Therefore, apart from your table or calendar view, you can switch your interface to Kanban or Gantt. We like that, despite its simplistic nature, ProofHub still lets you share different types of files with your employees.
Even better, there's a live chat option combined with additional options like notes and timelines. This makes communication and tracking a lot easier. We don't like that there's no free plan included and there aren't many subscription plans to choose from.
But, if you ask me, ProofHub balances its upsides and downsides perfectly, so you'll find everything you need in all of the available plans.
Pros
The table view in ProofHub is laid out well and lets you assign projects and tasks in a matter of seconds.
ProofHub offers different views, ranging from Calendar, Gantt, and Kanban views.
Collaboration tools are excellent and are backed up by file-sharing possibilities.
Reliable 24/7 live chat support.
Cons
Not many subscription plans to choose from.
Expensive prices even for smaller teams.
1.8 Nifty (an all-around solution for small and large businesses)
| | |
| --- | --- |
| Starts from | $39.99/mo per user |
| Free plan | Yes |
Nifty is for pragmatic, productive, and determined teams. Sure, it's great for all sizes of teams, but the highlight of Nifty is how easy it is to use, yet, it offers a great number of features. First, we must point out that you can organize and follow all your projects within one window of the app.
Furthermore, every project has separate categories, like to-do lists, in-progress, and even the list of completed tasks. Of course, each task or sub-task can be assigned to individuals and groups of people, which you can keep up with thanks to Kanban and Gantt views.
Nifty has a Direct Messages feature as well. Being accessible from the same window, you can just click on the person you want, discuss your project, give accolades or critiques, making it great for fixing the potential issues right away.
Pros
Due to an extensive number of features, Nifty is suitable for pretty much everyone.
Intuitive and easy-to-follow interface. Nifty uses a single-window to display all features and categories.
A good choice of different views, including Gantt and Kanban.
Direct Messages feature for chatting with your employees directly within the application.
Cons
It's cloud-based, which can sometimes result in slow performance.
Not the best calendar view.
Average customization options.
1.9 Zoho (best suitable for individuals and smaller teams)
| | |
| --- | --- |
| Starts from | $10/mo per user |
| Free plan | No |
Zoho won't blow you away with its features and possibilities. And, to be honest, that's not an issue. Zoho is suitable for individuals or teams with a moderate number of projects and tasks. In fact, we found it most useful for monitoring performance and sales.
Furthermore, this is a web-based platform with some mobile apps that need a bit of improvement. The silver lining is Zoho's dedication to user experience. Zoho is very easy to use, offers time tracking for your projects, and there's a chatroom where you can talk to your employees.
While its third-party integrations could be better, we're pleasantly surprised with its pricing. Starting from just $10 a month per user, we can say that Zoho is one of the cheapest options on the list. And this, logically, makes it a great starting point for freshly-baked entrepreneurs.
Pros
Excellent tool for analyzing and monitoring sales and overall performance.
Zoho offers a time-tracking feature, allowing you to effortlessly keep up with your projects and team's progress.
One of the cheapest options on the market, starting at just $10 a month per single user.
Mobile apps are available for iOS and Android.
Cons
Not the most feature-rich experience.
Zoho doesn't offer as many third-party integrations as its competition.
Mobile apps need some overhaul.
1.10 Podio (a cheap option for small to medium-sized businesses)
| | |
| --- | --- |
| Starts from | $7.2/mo per user |
| Free plan | Yes |
Podio is a versatile software management tool mainly suitable for medium-sized teams. The highlight of this software is the choice of subscription plans. Most notably, Podio is completely free if you need it for up to 5 people/employees. This is great for those starting a new business.
Moreover, Podio offers some great features for unmistakable project management. It's mainly focused on communication, and as such, lets you engage in conversations and assign projects easier. Also, third-party integrations are possible, and you can switch from several different views.
We must point out its customization properties. Podio lets you create your custom views, access monthly sales reports, and even introduce freelancers outside of your company into the app's environment.
Despite being a bit limited when compared to its competition, I think that Podio is a great solution for less-demanding users. And if we factor in its relatively cheap prices, Podio is going to be a God-sent gift for those on a tight budget.
Pros
A great free subscription plan for 5 employees.
Podio is a great solution for enhancing your communication. It has a built-in live chat feature and supports file sharing.
The ability to create custom views adds to customization possibilities.
Podio lets you introduce even freelancers outside of your company's circles with no additional costs.
Cons
No time tracking.
The free account isn't feature-rich as some of its competitors.
1.11 JIRA (usable for all sizes of companies, enterprises included)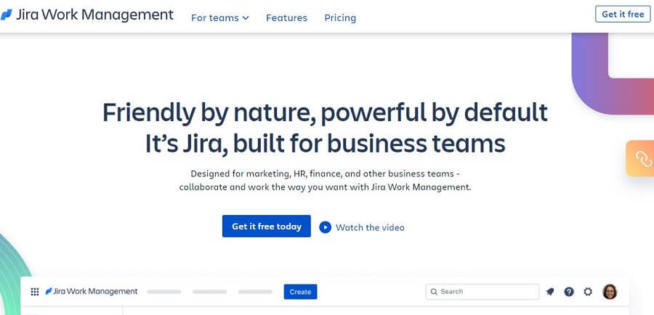 | | |
| --- | --- |
| Starts from | $19/mo per user |
| Free plan | Yes |
JIRA's roots come from a completely different industry. Namely, this software was the backbone of many engineering projects, serving as a reliable bug-tracking solution. However, JIRA has another side and that is a plethora of project management features used by thousands of users.
JIRA lets you control everything from one simple app's window. With it, you can easily assign new projects to users or teams, track your roadmap, and enjoy in-depth business reports. Furthermore, we like JIRA's Kanban view.
It lets you track your progress visually but also fix the potential issues if needed. JIRA has an extensive set of advanced features, such as time-tracking and chatting functionality. As a result, this makes it suitable for governing a large number of projects in an enterprise environment.
We must mention that JIRA isn't the most user-friendly tool on the list. It takes some time to get used to and sadly, collaboration tools are a bit limited. But, despite being powerful, this solution is rather affordable.
Pros
Suitable for fixing bugs and solving project-related solutions.
JIRA has a great Kanban view. It lets you not only follow your project's footsteps but also track your employees' progress and assign sub-tasks.
Live chat and time-tracking features.
Due to numerous features, JIRA can be used by enterprises.
Affordable pricing.
Cons
The user interface is a bit complex for the newcomers.
Not many collaboration tools.
2. What to Look for in Project Management Software?
The list of the 11 best project management software we presented is just the tip of the iceberg. Remember – there are at least 60 different tools on the market and most likely, you're going to like 2 or 3 of them at best.
Because of that, choosing the right one for your needs is a bit complicated and frustrating. But, as we assembled this list, we actually looked for crucial parameters of each project management software. They include the following:
2.1 Ease of Use
Good project management software must be easy to use. I mean, even if you're a tech-savvy person, using a new app can sometimes breed new problems and questions. It's like using an iPhone for 15 years and then switching over to Android.
However, when it comes to project management tools, things aren't always straightforward. Some choices on the list, like ClickUp, don't have the most intuitive interface. On the flip side, ClickUp is jam-packed with features and that's understandable.
Therefore, you should try out a couple of these choices and see what suits you the best. Of course, we didn't want to present any insanely complicated software here. For example, Asana is also feature-rich, yet, its interface is really good and comprehensive.
So, even if a particular choice is a bit harder to use, you don't need to scorch every brain cell in your head to figure out how to use it.
2.2 Collaboration
For a team to succeed, collaboration must exist. Even if you have one, two, or more employees, your communication must be clear, concise, and to the point. The best project management software we picked will give you just that.
Every choice on the list allows for communication inside the app. Moreover, you can enjoy extensive file sharing. This means that you can share Word documents, send audio recordings, or upload Excel tables.
We also must mention live chat functionalities inside each choice on the list. With them, you can chat as if you were on Facebook and keep up with your project's progress and employees in real-time.
2.3 Scalability
On the list, you can see that not every software is suitable for all scales. For example, if you're just starting your business and you have one or two employees, a good choice is either Monday or Trello. But, what if you plan on scaling and expanding your business?
Well, Trello and Monday aren't the best solutions here. ClickUp, for instance, is really good and represents the definition of a scalable project management solution. It's suitable for pretty much any team size and if you expand your business, you can just upgrade your subscription plan.
In other words, before choosing any of the apps from the list, make sure you know in which direction you want your business to go. You don't want to switch to a completely new project management software after using the previous one for years.
This will lead to confusion among your employees and put an unnecessary learning curve for them to overcome.
2.4 Customization
Customization is a key feature for every project management software. Customizing your UI to your liking leads to better ease of use and makes managing projects much easier.
You want to be able to fully customize almost every aspect of your working environment. For example, in Trello, you can customize the colors of your project's cards, while in ProofHub, you can switch to different views (Kanban, Gantt…)
All of this contributes to a much more functional and enjoyable user experience.
2.5 Advanced Features
Advanced features are what separates free plans from paid ones. And to be honest, even some paid plans don't have advanced features. Here, we can mention time tracking, reporting, analytics, adding external users, etc, etc.
Usually, you want the project management software to have all these features. However, beware that they come at a price, although, in many cases, they're necessary for maximizing your control over the projects.
We made sure that almost every entry on the list has at least one of the advanced features. Therefore, if you want, you can always go for a premium plan or pay a bit more and get the best possible experience.
2.6 Third-Party Integrations
This one is pretty clear. The best project management software must be able to work in conjunction with other popular services. On this list, we can mention Microsoft Outlook, Dropbox, Zoom, Google Calendar, Salesforce, and hundreds more.
While not every pick will support hundreds of integrations, we made sure that you can at least utilize the most used third-party apps.
3. Project Management Software – Key Benefits
Being a major part of every business, project management software offers crucial benefits that will set you up for success. Basically, by tracking your progress, employer's tasks, and sales, you can improve your business significantly.
Reliant on project management software became more important during recent lockdowns. While everyone works from home, keeping tabs on your employees is practically impossible.
But, with this set of tools, all of you can connect to a single working environment and exchange messages and project-related information.
So, some of the key benefits of this software include:
Easy project assignment, which lets you assign projects, tasks, and sub-tasks to each user with a single click of a mouse.
Effortless communication with your employees. This applies especially to working from home, where you can't communicate with your people directly.
By carefully managing your projects, you can also mitigate unnecessary costs and keep your budget afloat.
Make sure that every employee is paid fairly and according to completed work. This is possible with the ability to track time and progress.
Finally, project management software lets you prioritize different tasks and shift the focus of your team on important tasks.
4. Project Management FAQ
4.1 Is project management software necessary?
In today's day and age, yes! It's hard to manage all aspects of your ongoing projects all by yourself. However, this type of software will simplify this process and make operating even the largest businesses much easier.
4.2 What is project management?
Project management is a very broad term. But, we can define it in this way – it represents a group of activities necessary for a particular project or group of projects to succeed, all while bringing profit to people engaging in that project.
By these activities, we mean phases like initiation, project planning, and finally, execution. After execution, there's project monitoring, and of course, ending the project. All of these activities can be attributed to successful project management.
4.3 Is project management software free?
Yes and no. If you choose to use a free plan, you should expect some limits in terms of storage and features. For instance, free plans usually don't come with time tracking and they limit you to 5 users – sometimes less.
Paid plans are quite different, though. If you decide to pay, you can expect all the advanced features, along with unlimited users, which is great for very large teams.
As always, paying for a subscription plan is always going to yield more benefits.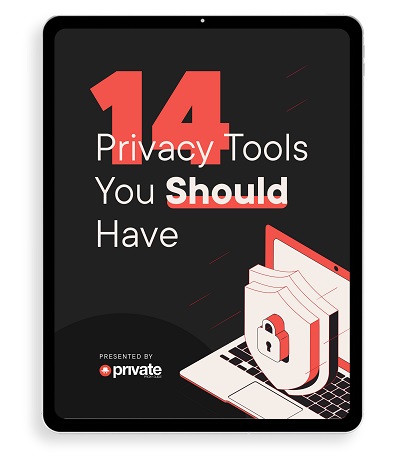 Learn how to stay safe online in this free 34-page eBook.