With the rapid development of the web and its features, the threats lurking on it are also getting more sophisticated and dangerous in the process. Using the internet to surf, watch movies or play games is no longer a question of minimal security through antivirus and antimalware software as hackers adapted their new threats to bypass the multiple layers of security offered by an antivirus. More complex threats require more sophisticated solutions to help you maintain your security, especially if you're running a business. One of such solutions includes secure web gateways.
While home networks can be compromised if you are working with sensitive data or browsing questionable content on the internet, hackers and network disruptions are a much bigger threat to businesses, especially enterprise companies that are slated to receive numerous DDOS attacks per day.
What makes businesses particularly vulnerable is that their servers and databases contain the, often private, data of their clients, peers, partners, and employees. Taking these threats lightly and not securing their network leaves the data exposed to the malicious intent of hackers.
In a time when businesses struggle to keep up with the challenge of keeping their data secure, many statistics and surveys show an increase in cyberattacks. The number of cyberattacks increased by 151% since 2021, raising the costs it takes one business to keep their data and infrastructure secure.
That's why both private entities and companies need to do everything in their power to keep their data secure and invest in the right tools that will help them achieve that. In this article, we'll discuss the best secure web gateways, which are one of the most important lines of defense against cyberattacks and other online threats.
Choosing the right secure web gateway is not an easy task, especially because you need to focus on your business model and what kind of protection you need. Luckily, this list of the best SWGs will educate you about how they work and what they offer, which will make your decision significantly easier.
1. What Is a Secure Web Gateway?
A secure web gateway (SWG) is an advanced security platform that works on the web in order to prevent and stop online threats like malware, viruses, and cyberattacks. With a secure web gateway, you can easily check your online content and downloads for malicious content like malware. Moreover, you can also ensure employee compliance.
Companies that employ a great number of employees and devices like laptops, desktops, and different smart devices in the company use SWGs to protect those devices and prevent employees from accessing unsecured traffic. Encrypted traffic makes up about 72% of network traffic according to a report, which is why monitoring is to prevent malicious content and intent is important to businesses, especially those who offer digital products to their clients.
Every secure web gateway should have basic antivirus properties like filtering and scanning content for viruses and malware, except that it does so online. It should also prevent a device from accessing malicious URLs or dangerous, encrypted web traffic.
Lastly, the SWG platform should allow business owners to set up their policies on how employees access different websites and block potentially dangerous content from being accessed.
2. Things to Consider When Looking for a Secure Web Gateway
If you didn't have SWG before, looking for one that can comply with your business model can be difficult. There are numerous SWG platforms on the market, which only makes the search more challenging.
Still, if you're looking for a reliable SWG for your business, there is a list of factors that determine whether it's a suitable platform or not. A good and reliable secure web gateway is equipped with the following bells and whistles:
Independently searches and provides protection against malware threats online
It integrates with your email system and provides reliable spam filters which can protect against phishing and other threats that are targeted at emails.
Monitors and controls the content which appears during a search on computers and browsers inside the enterprise
It can detect spoofing and other attempts of impersonation
While it shouldn't be necessarily free, it should provide a free trial or a demo option that allows business owners to test it out and determine whether it's a good fit for the enterprise.
It can detect zero-day malware and prevent it.
It provides a good value for the price while being equipped with various security-enhancing features.
We know that finding a good SWG platform can be difficult if your business is small and you're restricted on budget. Still, taking care of your business equipment, as well as the security and privacy of your business is more important than anything. Your clients aren't going to trust you and your practices if you can't keep your company secure internally.
Currently, cloud-based SWGs are the best option on the market. They are efficient and effective in preventing and guarding you against threats online. Continue reading to learn what are our picks on the best secure web gateways.
3. 7 Best Secure Web Gateways
With so many SWG platforms on the market, narrowing down our list was quite challenging. Nevertheless, we only picked the best out of the best, so make sure to check them out!
3.1 – Perimeter 81 – Best Overall Secure Web Gateway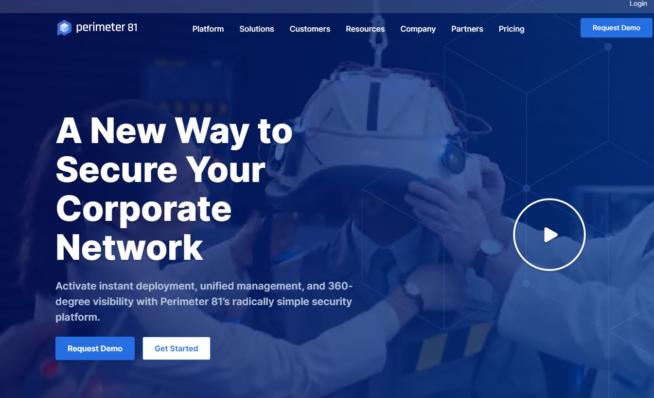 Pricing: Free Demo
Perimeter 81 Secure Web Gateway is one of the best cloud-based platforms for both smaller and larger businesses. With flexible plans and advanced protection and security, it's sought after by many businesses. Thanks to its sophisticated web filtering system, it can easily swipe away the unwanted malicious attacks and prevents them from latching onto your system from third-party websites.
One of its best functions is that it employs advanced intelligence to prevent threats from fake websites. It effectively detects and blocks fake websites, especially those that have a close resemblance to social media.
As a system administrator, you can filter which websites and social media can be accessed from computers in the office and set up your web policy on using the internet. That way, your employees won't be able to access fake or inappropriate websites, while the probability of using pirated software is also lessened. Additionally, if your employees try to access some of the blocked websites, those attempts are being logged. Many of the features are also applicable to your employees who work from home.
It comes with several flexible deals and plans which apply based on the employee count and device count. It's worth noting that only those pricier and more premium deals offer the full SWG support. The company offers a demo and 30-day money-back guarantee if you're not satisfied. The only major drawback is that Perimeter 81 doesn't provide email protection support.
Key Features:
Always-on protection on the web
Fake sites detection
Allows you to create your own access policy and block the websites you don't want to be accessed.
It can detect web pages with malicious content and threats.
Cloud-based service.
Always-on VPN service
Checks your network with the Automatic Wi-Fi Support feature
Sophisticated interface
Great customer service
3.2 CleanBrowsing – Best Free Secure Web Gateway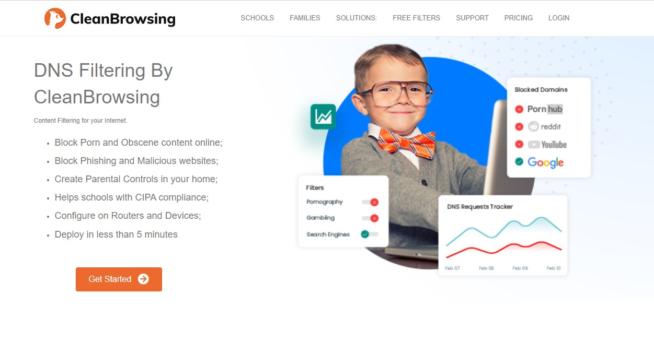 Pricing: Free
CleanBrowsing is the best free SWG for businesses that are new and restricted on the budget for network protection. One of the key highlights of CleanBrowsing is its DNS resolver setting. This platform focuses on how users try to access different web pages and whether they are secure to access.
That being said, the platform first quickly checks and interprets the web page that was accessed by the user and decides whether it's safe to access it or not. However, before retrieving the URL to the user, it checks it at the DNS server.
That way, users are protected from infectious content, malware, or the attempt of a fake website impersonating some major website or a social network. Simply put, this software integrates with the basic DNS server connected to the browser the employee is using. The URL address employee is trying to access is checked with the URLs on the DNS server.
The CleanBrowsing platform can also redirect using the network router, which helps apply this service to all the devices on the network. In order to provide fast service that is nearly invisible to the human eyes, CleanBrowsing relies on distributed servers scattered around the world in different data centers.
What's more important is that the CleanBrowsing SWG is constantly operating, and available, which means the responses and checking are faster, and employees can work without interruptions.
What's also worth mentioning is that CleanBrowsing is free of charge, but the lack of more advanced features is also visible. That being said, it won't check or block web pages that weren't requested by the user, which can leave your business network exposed to the attacks.
It's more suitable for small businesses, especially those businesses that operate from the home. Families can also use it because it successfully blocks and redirects adult content and provides reliable phishing protection. Users can set their own rules to make use more comfortable.
Key Features:
It effectively works as a DNS resolver
It's completely free of charge, but also offers three additional paid plans for a better experience
Users can block different types of websites as well as specific types of websites.
It's suitable for schools that keep up with the CIPA compliance.
It effectively works with different network hardware, especially routers to set up the network
Helps you block out phishing attempts and blocks the links located in potentially malicious emails.
3.3 McAfee – Best Secure Web Gateway for Zero-Day Malware
Pricing: Free Trial
McAfee is a company well-known for making antivirus and anti-malware software. That being said, its secure web gateway is no exception when it comes to delivering reliable support and protection for both businesses and private use.
It allows system administrators in the company to create compliance policies and rules that will block employees from accessing certain websites. You can customize and personalize the level of web security for your businesses and filter the URLs and content you deem potentially malicious.
It also helps block different types of threats and malware, especially zero-day malware as it is becoming a worrisome threat in the enterprises. It also uses AI and advanced intelligent filtering to protect your business network from unknown threats.
Another great thing about McAfee SWG is that it provides support for remote workers thanks to the Client Proxy. That said, no matter what location your employees work from, they will have to comply with the policies you set in your business. McAfee SWG also provides various integrations, especially those with other McAfee tools.
McAfee offers a free trial and different deals that allow you to customize your protection and choose only the best for your business need. It has a flexible and comprehensive interface that even your employees will love while keeping your business secure.
Key Features:
Comprehensive interface
Advanced content filtering and blocking of malicious content and other threats
Compliance policy for both office and remote workers thanks to the Proxy.
Integration with other McAfee products including a very secure VPN service.
Inbound and outbound protection
Reporting and risk management
3.4 Zscaler Web Security – Best Secure Web Gateway for Email Protection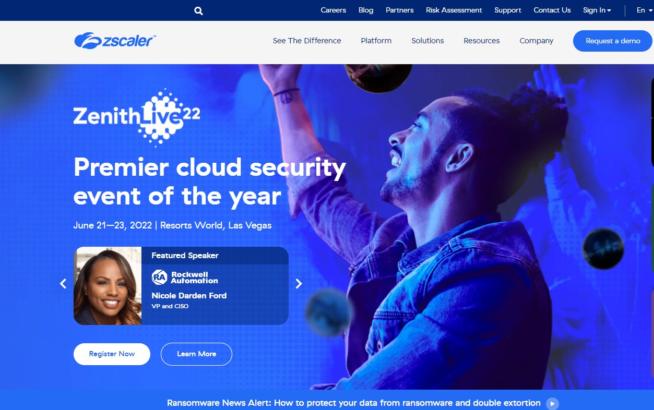 Pricing: Paid with a demo
Zscaler is one of the best secure web gateways and it offers individual email protection which is hard to find on the market. It offers a plethora of features such as a dedicated firewall, sophisticated URL filtering, antivirus, DNS filtering, and antivirus that can work in case some threat got downloaded and made it to your desktop.
Whatever threat may be detected on some computer, Zscaler will block its spreading through your local network and other computers in that network. Zscaler is a cloud-based solution, which means it has a large database that gets 120,000 updates each day to memorize new threats that could compromise your company.
Another important feature that you should consider is the SSL traffic inspection, which is very important to businesses that work online and browse different websites. Still, what caught our attention is the spam filter for emails. You won't read about imaginary emperors and Nigerian princes, and neither will you be in a situation to click on a suspicious link by mistake and compromise your entire network.
Different businesses, especially those that specialize in customer support or support in general receive hundreds of emails per day, which is why owning an SWG with advanced email monitoring is of utmost importance.
The antivirus feature is also important. Besides helping optimize the performance of your network it also prevents data loss. There are a couple of drawbacks that are worth mentioning.
One is that setting up and integrating with your network can be time-consuming and troublesome, the customer service could also be a bit better, as you can't learn about the pricing unless you get the individual quote from the sales department. This alone is enough to deter even the most fired-up customers.
Key Features:
Cloud-based monitoring and control
Sophisticated filter for spam emails that can detect phishing and block links in emails
It comes with a feature-rich antivirus with 60 threat intelligence feeds.
Filters and blocks malicious websites and can detect impersonation websites
Prevents data loss and offers file recovery
SSL traffic inspection that can recognize hackers.
3.5 Symantec – Best Secure Web Gateway for Data Loss Prevention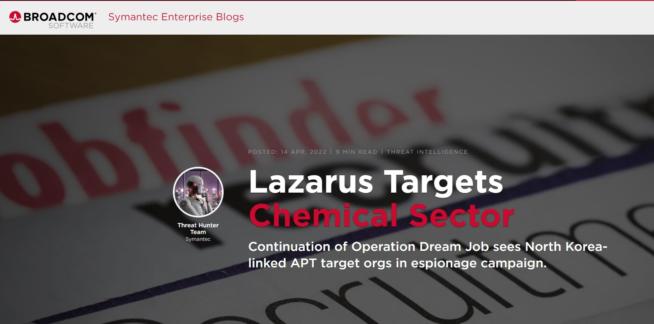 Pricing: Paid
Symantec secure gateway is another cloud-built web gateway that is made so that it provides filtering and security services to medium and large businesses. The special emphasis and focus go on data loss prevention. In addition to filtering and blocking malicious content from fake or inappropriate websites, this tool can help prevent losing data in case of a cyberattack or some other threat.
In addition to website filtering and blocking, Symantec secure gateway helps take care of spam emails and phishing, delivering advanced email security. It's also worth mentioning that this tool comes with a cloud access security broker which adds up to the threat preventing game.
One of the best features of that protection is that the system administrator can authenticate users that log onto the network and inspect encrypted traffic on the network.
It also contains Symantec Global Intelligence Network which employs machine learning and image recognition to detect different types of threats and cyberattacks. Thanks to machine learning, this platform scans over 1.2 billion web requests.
Because this is a large cloud solution, you will also have to fill out the form and request the demo and price of the solution for your business, which can be tedious work, but they respond quickly. Another thing that would be welcome for this type of solution would be to have more reporting features, in case your company uses a policy.
Key Features:
Advanced email protection
Oriented towards preventing data loss and protecting the data of employees and clients
Uses AI to block websites and report malicious activity.
AI is also used to protect client databases and keep them secure
It's great for big businesses that split their infrastructure across different cloud services.
3.6 Netskope – Best Secure Web Gateway for Web Developers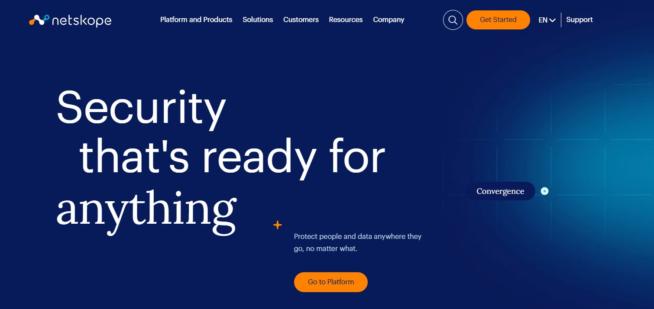 Pricing: Paid with available demo
If you're a web developer who works independently for clients or owns a company or a startup, you must know the importance of upgrading the level of security on the web. You can achieve that with Netskope's cloud platform.
It's no secret that newer and more sophisticated threats are delivered through the cloud, as more and more businesses embrace cloud platforms as ideal for the thriving of their business. Netskope will protect your apps hosted on the cloud and make sure that their infrastructure doesn't come in contact with malicious content.
In addition to monitoring the traffic and recognizing fake websites and attempts of impersonating, this platform also provides the option to choose your own policy controls and has a data-centric approach to guarding your security online. It uses AI and ML to recognize behavioral threats and protect your data before a cyberattack occurs.
It's worth mentioning that Netskope's platform is rich with various other tools which provide next-gen protection against online threats and makes sure all your websites and apps are safe from malicious content. It can also prevent malware and control the usage of other hosted cloud apps and microservices.
The only drawback is that it also requires consumers to sign up for a demo or get a quote for a full purchase which may discourage some people from purchasing the solution.
Key Features:
Monitors, filters, and blocks malicious URLs and websites
Prevents malware attacks
Allows you to choose your policy for the organization and block the websites you think may compromise your business
Comes with a plethora of similar solutions that allow you to seamlessly integrate your apps
Uses AI and ML to detect behavioral threats and quarantine them before they compromise your data
Data-centric approach towards guaranteeing your security online.
3.7 Cisco Umbrella – Best Secure Web Gateway in a Bundle
Pricing: Paid with a 14-day free trial
If you are looking for a professional and swift-working cloud-based solution, then look no further than Cisco Umbrella. Cisco is a well-established computer network company that has been in the market and industry for a very long time. They don't only make hardware and help establish a secure and reliable network infrastructure, their software also ensures you're secure online, guarded by sophisticated and robust solutions.
Cisco Umbrella is no exception, but it comes with a little bigger bundle that also includes anti-malware and antivirus software. Primarily, it allows you to secure your business through the cloud by filtering and monitoring URLs for suspicious malicious content. It gives protection to the devices of all your employees, regardless of whether they work remotely or in the office.
It also comes with a cloud-based firewall, DNS security and resolver, and CASB. In addition to that, you can use proxy servers and other features, while also logging and monitoring web traffic. One of the best features for larger businesses is the SSL and TLS traffic inspection, and given that a great portion of internet traffic is encrypted, it also provides traffic decryption.
The total price of the Cisco Umbrella bundle depends on whether you only want SWG or other tools like the antivirus, DNS security, and others, or you want the full bundle. Whatever may be the case, the company offers a 14-day free trial.
Key Features:
Offers some of the best security software for medium and large businesses
Proxy features for traffic inspection, logging, and monitoring
Granular policy control
URL logging and monitoring
URL blocking in case of malicious content
File inspection and sandboxing
High-end malware and antivirus software
4. Frequently Asked Questions
There are a lot of SWGs on the market, which is why the choice is often challenging. We searched the commonly asked questions about what SWGs are and how to choose them and listed our answers below.
4.1 What Is The Difference Between Secure Web Gateway and Browser Isolation Software?
These two tools are used interchangeably, but they aren't the same. While a secure web gateway allows users to filter and block inappropriate and malicious content and enforce the policy that fits the company policy, browser isolation software represents a special layer of protection between users and the web, which ultimately isolates users from malicious content.
4.2 What Are Some Benefits of Secure Web Gateways?
There are numerous reasons why businesses, regardless of their size should use a secure web gateway.
They allow you to enforce the policy of your company to the digital level.
Reduces the cost of IT management.
Provides a good user experience instead of using a bunch of separate tools to ensure security while browsing the web.
It helps with risk management and reduces the overall risk to the sensitive data in the company.
It works on the application level, unlike the traditional firewall that operates at the packet level.
Prevents your employees to fall victim to phishing strategies and fraud
4.3 Is Firewall Considered a Secure Web Gateway?
Yes and no. Yes because their function is quite similar in the sense that the firewall will search the traffic that gets downloaded to the system and check for traces of malicious activity.
However, as mentioned earlier, unlike a firewall which can only track the packets and allow or deny them, a secure web gateway uses different protocols on the application layers in order to detect malicious activity.
4.4 How Does Secure Web Gateway Work?
SWGs operate anywhere from private homes to offices and data centers. You can say that secure web gateways work in different ways. They work as firewalls, proxies, and even antivirus, depending on the bundle you choose.
It monitors user-initiated traffic online and intercepts the packages that could potentially bear malicious content. It uses different web protocols in order to scan the incoming traffic as it enters the private gateway and blocks the URLs that could pose threat to the user's system or network.
4.5 Should Small Business Invest In Secure Web Gateway?
Every business that works with sensitive data and wants to maintain confidential information about their business and their customers should invest in a secure web gateway.
Traditionally, many companies run only on-premises systems, which made them isolated into their network, mostly safe from online threats.
Still, nowadays, businesses are automated and data-driven which calls for more robust ways of operation online. Most data is secured online on the cloud, which is why it's of utmost importance to deploy a good cloud solution that will keep your internet traffic secure, as you're growing as a business.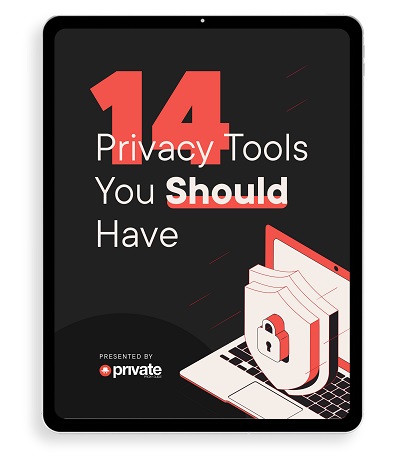 Learn how to stay safe online in this free 34-page eBook.