You've created a fantastic WordPress site, put a lot of effort into the content, and made it available to your website users.
Search engine optimization, or SEO, is the next stage in driving organic web traffic i.e. traffic that doesn't come from paid adverts. SEO is a time-consuming and continuing task, but WordPress offers a number of tools to assist you.
You can use a great WordPress website and a Website Optimization plugin to assist you to execute your SEO strategy on your WordPress site.
In this post, you'll learn about the top WordPress SEO plugins, what they are doing, and why they might be useful for your company.
The first item on the list will be WordPress SEO plugins. These are usually easy to comprehend and set up, and you may pick from a variety of plugins with various capabilities.
While the finest plugins provide SEO forecasts and recommendations in your site and post-editors, others have limited functionality.
They do, however, have certain distinct advantages, such as scanning for broken links and reducing image file sizes.
1. Best SEO Plugins For WordPress in October 2023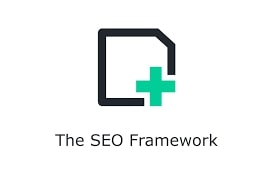 A few tabs manage the post SEO settings, one of which employs a colored scale to demonstrate how close you are to getting your post search engine-ready. Unlike certain more cluttered versions of Yoast, you can determine right away where you need to focus on your SEO with the scale.
The interface, as you may have guessed, is ideal for beginners. Advanced users can also use the API to get their hands dirty. The plugin began as a WPMUDEV community project, but it was subsequently made available to the general public for free. The SEO Framework plugins are all-encompassing, and it may be extended to provide more complex features.
Among them are the following:
Local Search Engine Optimization
Integration with AMP
Enhancement of the article
SEO and uptime monitoring
Invisibility mode
Redirects
Spammers' comment caching
Outstanding features of SEO Framework:
The SEO framework doesn't really try to sell you anything. It has most of the same capabilities as Yoast, but you don't have to pay extra for plugins or premium features.
The colorful, visual meter/scale is a more user-friendly approach to see if your post will rank well on Google.
For businesses who need to put up and display crucial local company information, it provides a local SEO plugin.
An additional plugin is no longer required thanks to the comment spam extension.
The majority of the SEO settings are predefined, so there's very little to do after the plugin is installed.
While other plugins focus on a focus keyword, The SEO Framework focuses on the focus subject to encourage more natural writing because Google considers synonyms in SERPs to be the same as the focus keyword.
SEO Squirrly is aimed at folks who aren't experts in the field of SEO. It stays true to that statement by providing an all-in-one SEO solution that is free of complications. SEO Squirrly differs from the other plugins we've discussed in terms of how it generates SEO recommendations. You begin by entering the title of your article. The desired term is likewise typed in, leading to a series of intersections turning on in real-time as you continue composing your text. It's almost as if you're writing with a professional whispering in your ear.
Outstanding features of SEO Squirrly:
The keyword optimization is carried out while the piece is being written. This is a little more user-friendly than Yoast, which frequently requires you to save the content in order to see suggestions and results.
If you want to use Squirrly to replace an old SEO plugin for WordPress, it will maintain all of your previous settings.
There's a tool that looks at your competitors to see how you could outperform them.
Squirrly features content reports that you may share with others in your company. If a writer, for example, needs to learn further about SEO, you might email it to them after you've finished writing an article.
Yoast SEO is the most popular WordPress SEO plugin. Yoast continues to astonish the WordPress world with great improvements, a gorgeous interface, and the most user-friendly choice for making your website posts and product pages stand out.
Yoast SEO also has its own website, which includes paid support options, a bustling network in the forum area, an instructive blog for learning further about SEO, and SEO classes for newbies, intermediates, and experienced users.
You can also get Yoast SEO paid membership from the website, which has more sophisticated capabilities like phrase optimization for up to five keywords per page, previewing how your website will look on Facebook and Twitter, and internal link recommendations for directing readers to other parts of your site. Remember that this is just a tiny sample of the extra features available.
The premium plugin costs $89 per site, giving it an excellent value for money. Those on a tight budget, however, will benefit from the free plugin, which outperforms almost all other SEO WordPress extensions by a wide margin.
Outstanding features of Yoast
Enter keywords and check how successfully you've optimized your pages and articles for them.
See what the Google search engine outcome will look like in real-time. You may use this to make the meta descriptions and title more attractive and keyword-rich.
On all pages, a reading check is performed to see whether paragraphs should be broken up or additional components such as numbered listings or headers should be included.
If you have redundant material on a page or in a post, the plugin will identify it.
Yoast offers some of the most comprehensive materials and assistance of any plugin developer we've ever encountered.
Every two weeks, they additionally update the plugin.
A redirect manager, content insights, free support, and an ad-free interface are all included in the premium plugin.
For your WordPress website, Rank Math SEO is known as the Swiss Army Knife of SEO tools. It includes everything you'll need to have complete control over your on-page SEO. Rank Math combines the capabilities of several SEO plugins you may be utilizing on your WordPress website into a single, simple plugin that is also light.
You can control the on-page SEO of your articles, pages, products, and other taxonomies using Rank Math. You may also control the noindex/nofollow/noarchive meta tags for all taxonomies as a whole, as well as specific posts or pages.
It works hand-in-hand with Google Search Console to provide you with important data immediately from your WordPress dashboard. In a single glance, you can check what keywords you're ranking for, how many search impressions your site is getting, what problems Google finds on your site, and so on.
Outstanding features of Rank Math
Each post, page, and product is subjected to a 40-factor SEO analysis.
The UI is simple and straightforward, and the choices are straightforward.
It allows you to automatically add alt or tags to images that don't have them.
A 404 monitor is included in Rank Math to show you where users encounter issues.
It also includes a Redirection module, which allows you to redirect 404 errors to a more useful page on your website.
The XML Sitemap module is included with Rank Math, and the plugins also automatically ping search engines whenever you make updates to your posts.
SEOPress is a no-ads freemium SEO WordPress plugin. Even in the free edition, it's fully white-labeled with no traces. It's easy, quick, and powerful, allowing you to manage all of your post/page/post type/term titles and meta descriptions.
Create XML and HTML sitemaps, use Google Analytics to track your visits, and optimize tags (Open Graph and Twitter Cards) for social media sharing. The free edition also includes content analysis to assist webmasters in creating better content. Over 75 hooks are available for developers to customize the plugin.
The premium version expands on the functionality of the free version and adds additional features such as:
Local SEO is important for small businesses.
Breadcrumbs with SEO and accessibility in mind.
Optimizations for Easy Digital Downloads and WooCommerce.
XML sitemaps for video and Google News.
Backlinks from Majestic's integration (third-party API).
Integrate Google Page Speed v5 to easily examine the effectiveness of your pages.
404 tracking and redirects
Integration with Google Analytics statistics.
Outstanding features of SEOPress
There are no ads, and the editors can see a meta box that does not mention SEOPress. The admin bar is the same way.
It allows you to quickly integrate Google Analytics monitoring into your website. You can track DOCX, PDF, XLSX, and downloads, as well as custom dimensions, demographics, allow remarketing, interest data, and more.
Facebook open graph data and Twitter meta tags may be added quickly and easily.
1.6 Broken Link Checker
SEO isn't just about stuffing a bunch of keywords into your sites and posts. It's not only a matter of making your information readable. One approach to get ahead of the curve is to look over your website and fix any broken links. When Google encounters a broken link i.e., one that leads to a 404 page, it considers it to be a poor user experience. After all, your clients don't want to land on a blank page.
The only difficulty is that sifting through all of your content to find every broken link could take hours or days. This is where the Broken Link Checker comes in. Within a few minutes, all incorrect links are disclosed. The links in the issue are already on the list, so you may either delete them or replace them with better references. If you leave the plugins active, it will continue to scan your site for broken links and tell you when one occurs.
The list would be empty once the links have been updated, and Google will see that you manage your site well.
Outstanding features of Broken Link Checker:
To fix a broken link, you don't even need to go to the page or post. All link changes must be made through the plugin's main page.
The WordPress SEO plugin has a feature that allows you to search and filter links.
It can be used for more than only discovering broken links in posts or pages. The plugin keeps track of comments, custom post types, and other things.
Missing pictures and redirection are also identified, anything that could cause a reader to become confused and cause Google to have a negative impression of your page.
A feature that prevents search engines from tracking broken links on the website is available as an option.
WordLift is a WordPress extension that employs artificial intelligence to provide content creators and marketers access to sophisticated SEO. This plugin aids in the organization of your material as well as the automation of structured data markup. WordLift further enhances content discoverability by including internal links, suggestion widgets, and semantically rich metadata. Pricing starts at €59 ($65) per month.
You may also start converting your articles and sites into machine-friendly material that chatbots, search crawlers, and digital assistants — such as Siri, Google Assistant, and Alexa — can use to interpret your organic traffic if you use this plugin.
Outstanding features of WordLift:
Automates structured connected data markup using information graphs and natural language processing.
Adds WooRank's technology to your website, allowing you to track the success of your information and get appropriate advice on how to improve it.
Google Analytics is included.
Merck Group, Airbnb, Greenpeace, Amazon Audible, and TheNextWeb are some of the plugin's users.
Learning how to utilize most WordPress SEO plugins might be difficult because they have so many settings and possibilities. That isn't necessarily a negative thing, but based on your preferences, you may want to use a program that doesn't need you to spend a lot of time configuring it.
Slim SEO's key selling point would be that it allows you to build redirects, add schema markup, and automatically produce meta tags and sitemaps. The plugin also aids in the creation of Open Graph meta tags and the customization of how your content appears on social networking. Slim SEO also allows you to apply custom code to your header or footer. This is ideal for integrating tracking tools like Google Analytics or other forms of code.
Outstanding features of Slim SEO
Slim SEO can create meta tags, meta descriptions, and schema markup for your posts or pages automatically.
The plugin allows users to set redirects for authors' pages
When consumers share your material on social media, the plugin allows you to edit it.
It's simple to set up, and the default values should be sufficient for most users.
Several all-in-one WordPress SEO extensions will generate XML sitemaps for your page automatically. Assume, however, that you do not want to use one of those tools and that you are capable of optimizing your content without them. In that situation, you can still profit from a plugin that generates a sitemap for you.
The XML Sitemaps plugin is simple to use. After you've activated the plugins, you can choose whether or not it alerts search engines when your website is updated. You have the option of creating an HTML-formatted sitemap. Aside from such basic options, the plugin will produce a complete map for your site automatically. You may still want to upload that sitemap to webmaster tools provided by search engines, such as Google Webmaster Tools.
Outstanding features of XML Sitemaps
It creates XML sitemaps for your site automatically.
It tells search engines when your website is updated.
Your sitemaps URL is added to a robots.txt file.
Internal links, as you would know, are among the most important aspects of good SEO. The easier it is for consumers to find additional content on your site and the more time they spend browsing around, the stronger your internal linking approach is. The problem is that as your library of content expands, choosing which articles to link to becomes more difficult. Internal Link Juicer can help with this.
This plugin lets you set anchoring keywords for every post and creates links to internal operating material automatically. You may control how many hyperlinks the plugin inserts per post and whether or not certain information is linked. You also have access to statistics about the internal linkages.
The ideal method to use Internal Link Juicer is to let it do its magic on your posts, then comb through them to see if there are any more connecting chances. The plugin, as good as it is, will not replace in-depth knowledge of your text but will save you time.
Outstanding features of Internal Link Juicer
Set keywords for every post in your library's anchor text.
Allow the plugin to add internal links to every article automatically based on the terms you provide.
Set the maximum amount of links that the plugins can add to every post, as well as what content it may and cannot link to.
You'll have access to reports on your internal links.
2. Conclusion
When you don't have the correct tools on your side, SEO might appear laborious and hard. This list covers a lot of ground, however individual businesses have varied SEO requirements. Tasks including competitor analysis, keyword planning, and reporting become a breeze after you identify the finest WordPress extensions for SEO and invest some time studying how to utilize them.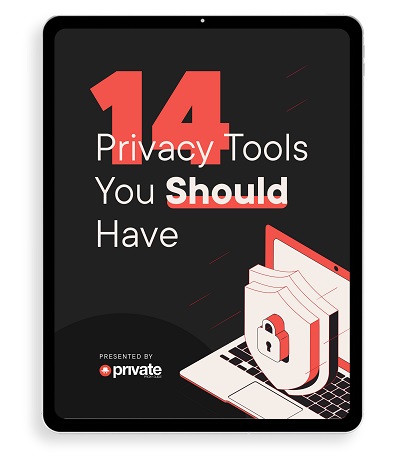 Learn how to stay safe online in this free 34-page eBook.