Understanding how VPN work seems simple at first glance, but it overall includes a lot of processes and protocols. Most users aren't even fully familiar with all the properties of the OpenVPN protocols and the protocols over which the open network is built on.
Luckily, we're here to discuss the importance of choosing a proper UDP VPN option, as well as the difference between TCP and UDP. Also, we'll be focusing on some of the best instances of UDP VPN you can use as a tool that allows insanely fast transfers of the data chunks!
1. What UDP stands for as a VPN protocol?
When it comes to UDP VPN, you should first know that it's a short derived from User Datagram Protocol. It establishes a connection with an open network for transporting pieces of information from the sender to the recipient.
The similarities with TCP protocols end there since this type of network will allow you to send pieces of data to a recipient swiftly. High speeds make these solutions much more valuable than any form of TCP when it comes to sending speed as a crucial factor.
Still, it has some downsides you should deal with as well. For instance, TCP comes with a much safer VPN environment, and it can give you a second chance to get the info in the right sequence if initially misplaced.
On the other hand, UDP has no such properties, meaning that you'll have to think twice before using it. However, it all comes down to your specific purpose of using a UDP VPN protocol – UDP is best used for setting up a VPN network for streaming, or a server for playing online video games or similar.
So, if your primary concern isn't the security of the transmitted data, a UDP connection can be your best way towards instant transmissions. In such a scenario, I will lead you through some of the best options to use as a UDP protocol, so stand by for exciting details!
1.1 The connection between TCP and UDP VPNs
You've probably heard of the terms TCP and UDP when it comes to the main VPN protocols based on which the open connection works. So, now you'll finally get to know the importance and the difference between these protocols!
Of course, various types of VPNs are used for distinctive purposes, and so is the UDP network protocol! To let you in on the details, let's try to explain a TCP protocol first, and then stress the difference of this protocol compared to the UDP protocol.
So, the Transmission Control Protocol, or TCP, is used for sending pieces of data from a sender to a recipient. It sounds pretty much like the UDP connection, with one important difference – TCP can be used to track down the information and to re-assemble it in its original form.
So, even if the recipient receives the data chunks in the wrong order, you can easily make it work as it should with TCP. The security standards for this method are strict, and you can rest assured that you've picked the most reliable option.
On the other hand, a UDP connection will come without the matching lineup of security protocols, but you'll be able to receive the info much faster. So, UDP is primarily used as a swift protocol with instant sending of the data.
2. Best UDP VPN 2022
If your purpose of finding and using an accordant UDP VPN is in alignment with the definition of UDP solutions, I have some good news! With great attention to detail, I've tested every available option, so that you can use this info to your advantage.
Check out the following options for setting up a valuable UDP protocol as your way through a solid VPN connection. Consider every aspect of these options, so you can ensure making the right call on your preferred solution.
2.1 NordVPN – Best Overall UDP VPN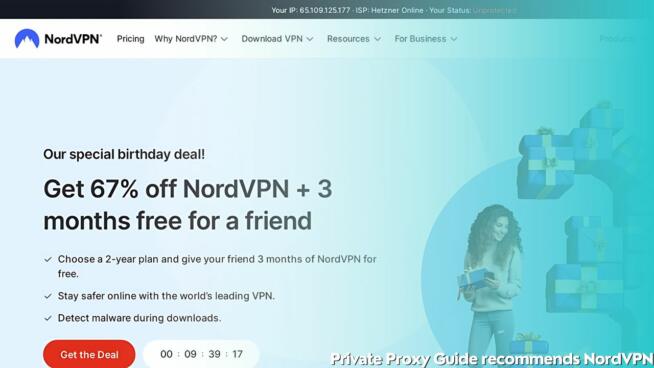 Of course, I pointed out the lack of security as one of the main disadvantages of UDP VPNs. Still, who said that you won't be able to enjoy a secure connection with these options? The NordVPN makes one of the oldest and safest VPNs that work based on the UDP protocol.
It's also one of the fastest options you can use for a VPN with a UDP protocol which can be great for gamers. It values your privacy with the latest security measures, while you can access it via both Android and iOS browsers.
There's even a dedicated app you can use, and it's quite straightforward, especially for iOS users. You'll know that you're connected once the gray indicator in the upper part of the app turns green. This will designate a moment when your connection is established.
You can pick your preferred city and the app will find the closest and fastest server to connect to. You can rest assured that your IP address will remain safe with this VPN, and no other person will get access to your DNS or address.
Key features of NordVPN with UDP protocol:
High security that outmatches other UDP-oriented VPNs
Swift connection to the fastest server in the designated area
No adds or trackers
Successfully hides your IP address while transmitting
You won't be able to access the logs again after using NordVPN
One of the traditionally proven solutions
2.2 ExpressVPN – Fastest UDP VPN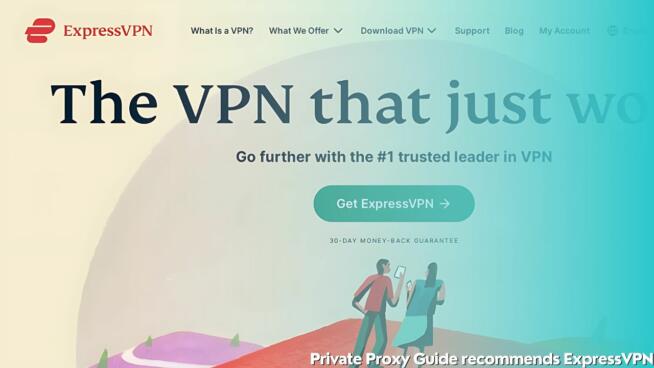 For the record, I am well aware that the price of a monthly subscription to ExpressVPN is not the lowest one out there. Still, it's not the most expensive option either, as it provides more than enough value for its cost range.
You can enjoy a quality mobile app for this VPN service that will always find you the fastest server to connect. It comes with DNS leak protection, AES encryption, and all the latest features you'll find for a VPN.
More importantly, it allows you to switch protocols, so you can always switch to UDP with one click on the app. ExpressVPN makes sure that you always get a network where the UDP can be used as a protocol. This option focuses mainly on speed, but you will also get the most out of ExpressVPN's security methods.
Key features of UDP ExpressVPN connection:
Enables you to switch to UDP protocol from the app menu
All the UDP configurations available in the protocols section
256-bit encryption for maximum data protection
Completely hides your IP address
Great VPN for streaming
2.3 PureVPN – UDP VPN With Many Extensions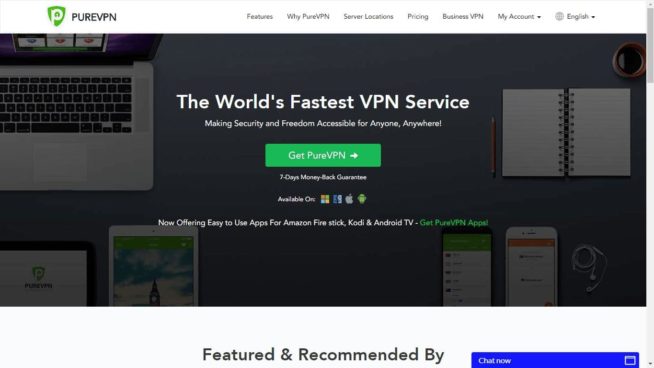 In a competitive environment such as this one, PureVPN deserves praise for the consistency of its services. No matter if you need a VPN for fast streaming or finding gaming servers, this option proves compatible with UDP protocols.
The best thing is that it's optimized with Windows, Android, iOS, Linux, and other systems. Encrypted traffic makes things much more difficult for those potentially after your private data. Secure Wi-Fi connectivity also makes one of its benefits.
You can also rely on the VPN kill switch to prevent any info from being stolen in case your VPN connectivity suddenly drops.
Key features of this VPN working on UDP protocol:
Prevents DNS and IPv6 leaks
Secures your IP address from third-parties
Enables anonymous server connectivity
Easy-to-configure app for multiple platforms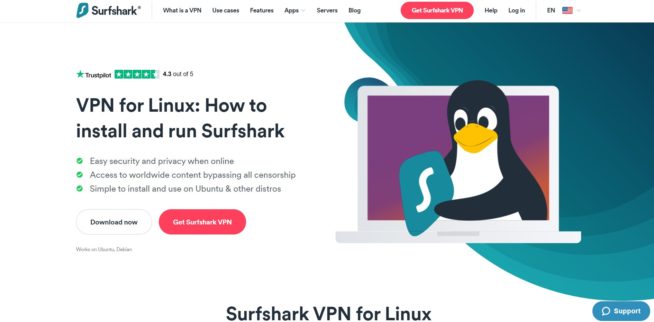 As one of the moderate solutions in terms of cost, SurfShark VPN allows connectivity under UDP protocols. It also represents a solution with easy configuration of UDP protocol through the OpenVPN option.
SurfShark VPN is available via Android, iOS, macOS, Linux, and other systems. It comes with all the features you'll need, such as a mobile app that lets you set up a UDP protocol for connection eligible for video games, streaming, or calls.
It also allows you to access geo-restricted content and to get smooth processing of video content. The connection takes place instantly once you click on the desired server.
Key features of SurfShark UDP VPN:
Fast connection
Great overall price and usability ratio
Smooth processing
Ability to access geo-restricted content
Comes optimized with multiple platforms
2.5 IPVanish – VPN With Great UDP Connection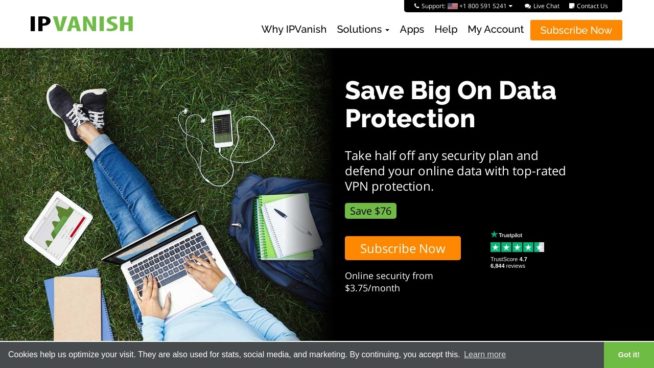 As one of the best instances of VPN options that come compatible with UDP protocols, IPVanish is one of your best options. You can easily switch from TCP to UDP protocols in a matter of seconds, among other usability features.
This VPN also comes with other advantages, such as security methods enforced, a great chance to customize your connection, and a vast choice of servers. IPVanish offers you a dedicated app that you can use to set up a UDP connection on Android and Apple devices.
It's best used for video calls, streaming, and playing online video games among other purposes. Once you switch to UDP, your protection will decrease when compared to TCP connection but should remain quite safe.
Key features:
Instant connection to a server
Customizable features
Optimized for mobile devices
Allows you to swiftly change between protocols
3. Final Thoughts on Best UDP VPNs
Hopefully, this guide will provide the help you need to configure your VPN needs and to choose the best VPN optimized for UDP protocol. If you don't wish to focus on security alone and wish to get higher transmission speed, these options are the right for you.
Still, I went one extra inch further to bring you a list of solutions that could also serve you well when it comes to security. So, I gave my best to bring you the most complete options for using a UDP VPN, and these picks can certainly help you choose the best option for your preference!
VPN Service


www.nordvpn.com
NordVPN
Review
Price: $11.95 $3.71/month
Servers: 5500+ in 59 countries
Simultaneous connections: 6
Jurisdiction: Panama
Payment: PayPal, AmazonPay, Crypto, Google Pay, Klarna
Torrenting: OK
Unblocks US Netflix: Yes
Dedicated IP: $70/yr
TrustPilot Score: 4,7/5
Money-back: 30 days
Extra: Double VPN, Obfuscated servers
Visit NordVPN »


www.expressvpn.com
ExpressVPN
Review
Price: $12.95 $8.32/month
Servers: 3300+ in 94 countries
Simultaneous connections: 5
Jurisdiction: British Virgin Islands
Payment: PayPal, Crypto, AliPay, Klarna,
Torrenting: OK
Unblocks US Netflix: Yes
Dedicated IP: Not provided
TrustPilot Score: 4,7/5
Money-back: 30 days
Visit ExpressVPN »


www.cyberghostvpn.com
CyberGhost
Review
Price: $11.99 $2.25/month
Servers: 6600+ in 89 coutrines
Simultaneous connections: 7
Jurisdiction: Romania
Payment: PayPal, Crypto
Torrenting: OK
Unblocks US Netflix: Yes
Dedicated IP: $51/yr
TrustPilot Score: 4,8/5
Money-back: 45 days
Visit CyberGhost »


www.surfshark.com
Surfshark
Price: $11.95 $2.49/month
Servers: 3200+ in 65 coutrines
Simultaneous connections: Unlimited
Jurisdiction: British Virgin Islands
Payment: PayPal, Crypto, Google Pay, Amazon Pay
Torrenting: OK
Unblocks US Netflix: Yes
Dedicated IP: Not provided
TrustPilot Score: 4,3/5
Money-back: 30 days
Visit Surfshark »


www.purevpn.com
PureVPN
Review
Price: $9.60 $3.33/month
Servers: 6500+ in 140 coutrines
Simultaneous connections: 10
Jurisdiction: Hong Kong
Payment: PayPal, Credit Cards
Torrenting: OK
Unblocks US Netflix: Yes
Dedicated IP: $35.88/yr
TrustPilot Score: 4,7/5
Money-back: 31 days
Visit PureVPN »