We are hopefully seeing the end of a life-altering global pandemic, but it's not a reason to delay upgrading your video conference setup. On the contrary, with more organizations and employees who prefer a hybrid work culture, you should have a good video conferencing camera in your office.
If you are an employee, you can set up your WFH workstation with a high-quality video conference camera. If you are an employer, you can add a video conferencing system — including the camera, microphone, and other devices — into your infrastructure. Either way, you have too many options in the market right now.
1. Choosing the Best Camera for Video Conference
Due to these diverse options in the market, choosing the best video conference camera for your home/office can be tricky. Even though webcams have improved significantly over the past decade, you cannot expect one random pick to do the job. Instead, you have to look for certain qualities.
For instance, your video conference camera should offer better visual quality than a typical webcam. It must also come with intelligent features that help you manage things easily. You should also look for features like automatic zooming/framing if you need a fine video conferencing experience within your office space.
But, of course, we cannot recommend a single camera as the best option! It would be unjust and impractical, to name a few issues. Therefore, we have prepared a list of the 12 best video conferencing cameras you can pick up from the market.
We have kept the essential points in mind, by the way. So, for instance, you can find standalone webcams and fully-fledged video conferencing systems on this list. You can also find products from a broader range of budgets.
Now that you have a clear idea about our selection process, shall we explore the products we have chosen?
Verdict
In this era of hybrid work, a high-quality camera for video conferencing is a worthy investment. It is also why you should take a long-term approach while deciding how much to spend on a camera.
You can get a regular webcam on any day, but it will not be enough when you need to conduct a fully-fledged meeting. On the other hand, a fully-fledged video conference system can be easily toned down to meet your needs. You need to think about this scalability if you plan to use the camera for personal and collective needs within your organization.
We hope our collection has made the process relatively easier for you. We have also tried to mention which video conferencing cameras suit different needs. So, even if you are confused, you will find a way.
2. Best Video Conference Cameras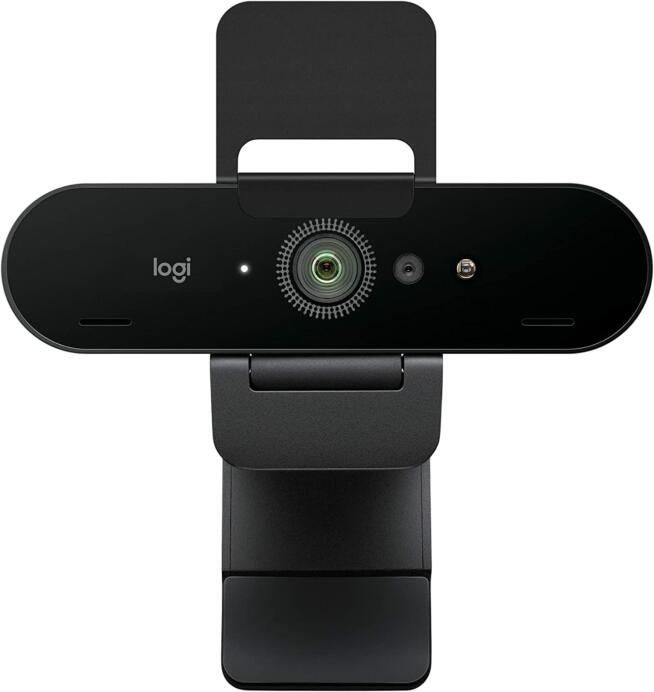 The Logitech Brio 4K Webcam is hands down the best overall video conference camera on the market right now. It is a balanced choice between a regular webcam and a massive video conferencing system. So, you can count on this webcam if you want to conduct high-quality video conferences at 4K resolution.
This product packs several features you will need and love. First, the 4K sensor can capture high-quality video at up to 90 frames per second. You can also choose between different viewing angles based on how much you want to show. We also loved the light adjustment options and panning/zooming controls from the cam.
In terms of compatibility, the Logitech Brio 4K Webcam does not disappoint. Hardware-wise, you can attach the camera to almost every laptop/desktop. Logitech also offers an optional privacy cover for the lens. You can connect and use the camera with a PC, Mac, iPad, etc.
As soon as you have plugged in the camera, you will have support for meeting platforms like Zoom, Teams, Google Meet, etc. We must also mention the sound quality of the system. It can efficiently cut out most of the background noise and create an excellent environment for your video calls.
Pros
It offers 4K high-quality video at up to 90fps
Great features with an intuitive User Interface
You can expect best-in-class compatibility
Cons
The design can be a little too bulky for today's standards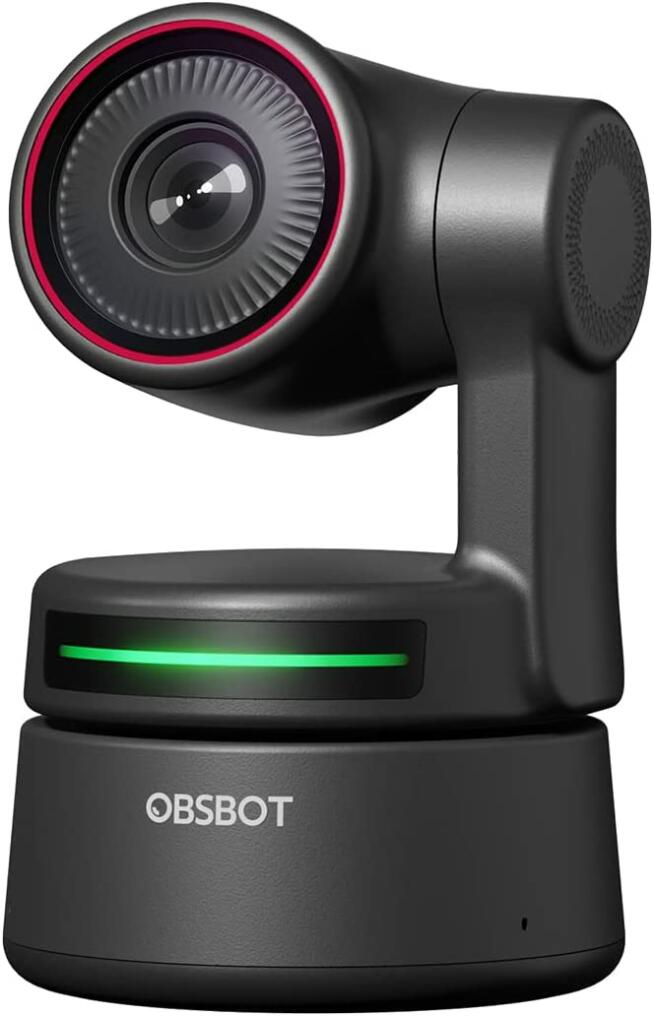 You should check out the OBSBOT Tiny PTZ 4K Webcam if you need a smarter solution for virtual meetings. Among other features, the product has advanced options like AI-powered auto framing and auto-focus options. These are great if you think outside the points of conventional meetings.
Probably the best thing about the camera is its 2-axis gimbal, which keeps your frame stable and flexible at the same time. You can stream content at 4K quality, and the FPS rates are great. The camera can adjust its frame rate based on the movement of the frame.
Once again, you need not worry about the compatibility aspect. The product works with PC and Mac. You may have to install additional drivers to access all the features, though. For instance, if you want to use gestures to control the webcam, you need proper drivers.
Because it uses AI, the OBSBOT Tiny PTZ 4K Webcam offers great visual quality in low-light environments. It also offers HDR support, which is clearly optimized as well. We also loved the sound quality of this small webcam, and the noise-cancellation tech works great.
Pros
Advanced features like gesture control for easy access
Built-in privacy mode and image quality optimization
AI tracking, zooming, panning, and stability control
Cons
It can be a little more expensive than a typical webcam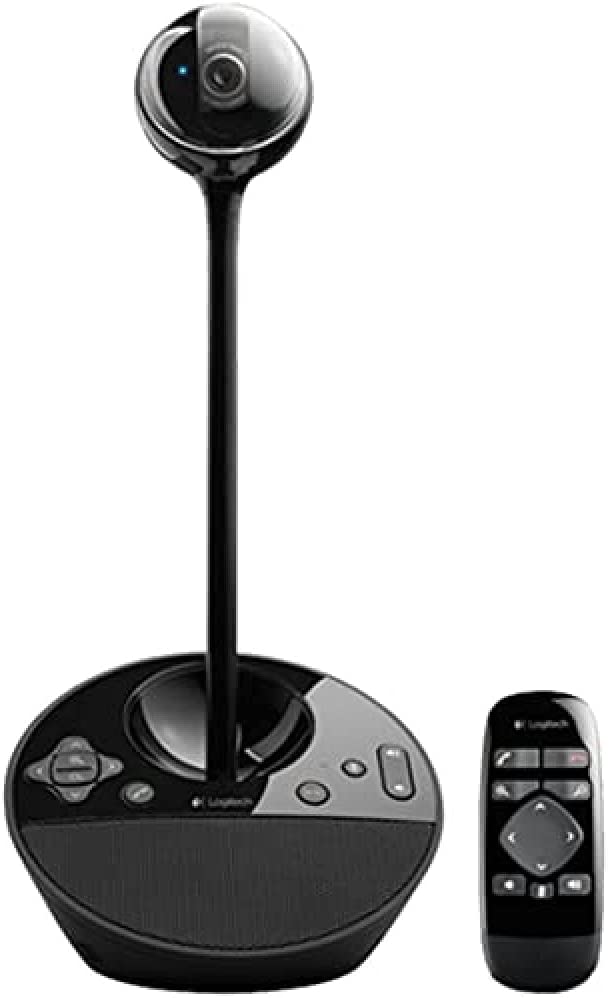 The Logitech Conference Cam BCC950 is our first pick if you need a video conference camera for medium-sized meetings. The device offers a better experience than using a typical webcam for bigger meetings. Of course, you have to thank some of its features.
Even though it packs a ton of features, you can set up the product within a few seconds. Once you connect the camera to your PC or Mac, you can access everything in two ways. First, you can use software controls. Second, you can rely on the dedicated remote that the camera comes with.
Because the Logitech Conference Cam BCC950 has been designed for meetings involving multiple people, it packs better options for sound input. For instance, the built-in microphones can record sound from different parts of the room, and you have some control over this process.
Here's the problem, though. Even though the camera claims to be universally compatible, you may not have all the modern features. Since the product is a little too old, you do not get smart features, either. Also, the camera might have been a better choice if it had 4K recording.
Pros
It allows room for easily controlling the audio/video input
You can use the remote controller from any part of the room
Plug-and-play functionality with support for most meeting apps
Cons
The maximum quality is capped at 1080p
Logitech Conference Cam BCC950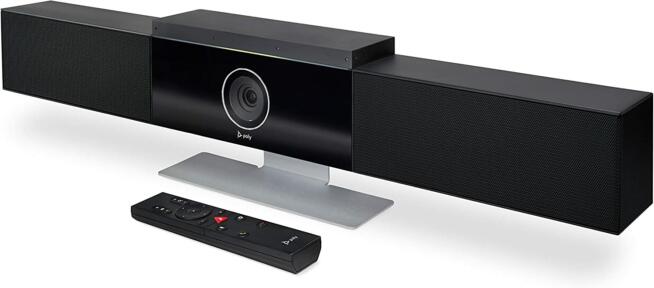 The Poly Studio 4K Video Conference System is one of the best products in its category. You can check out this video conference camera if you have to conduct large virtual meetings from your office space. Because it is a fully-fledged meeting environment, you have to spend a little extra.
On the bright side, the system comes equipped with a camera, microphone, and speaker bar. So, even if you do not have a dedicated sound system, your meeting can capture the best audio and get feedback. It also comes with a central remote control that makes things easier.
As far as the camera is concerned, the product is excellent. You get an Ultra HD 4K sensor with a 120-degree field of view. You can also use the 5x zoom functionality for advanced controls. Poly Studio has integrated some innovative features for auto-framing and tracking, which work directly out of the box.
Last but not least, the Poly Studio 4K Video Conference System is certified to work with Microsoft Teams and Zoom. Rest assured, you won't have trouble using the app with other meeting apps like Skype. You can easily expect the device to last long as well.
Pros
A fully-fledged and optimized camera system
It comes with a dedicated sound input/output system
4K recording and auto-framing tech
Cons
It can be an expensive investment
Poly Studio 4K Video Conference System

You may consider getting the Meeting Owl 3 Smart Conference Camera if you like to take your conferences to the next level. Even though it is an expensive investment, the product comes as a complete package that you can start using right away.
The first thing you would notice about this video conference camera is its design. The entire product follows a design language that combines 360-degree audio and video. The best part? You can get the video at 1080p quality even when using the 360-degree mode.
Of course, the manufacturer has included many features in the package. For instance, you get to pick one of the many viewing modes. If you have more people in the meeting, you can also place more than one of these cameras on the premises, and they should work hand in hand.
Because it's a new version, the Meeting Owl 3 Smart Conference Camera also offers features like automated speaker focus and smart zooming. Despite all these fancy options, the camera is incredibly easy to use. You can plug it into a USB port and use it with web-based meeting apps and native apps.
Pros
A unique design optimized for excellent quality
You can capture 360-degree video at 1080p
You can create an ecosystem with other products
Cons
It is definitely on the expensive side
Meeting Owl 3 Smart Conference Camera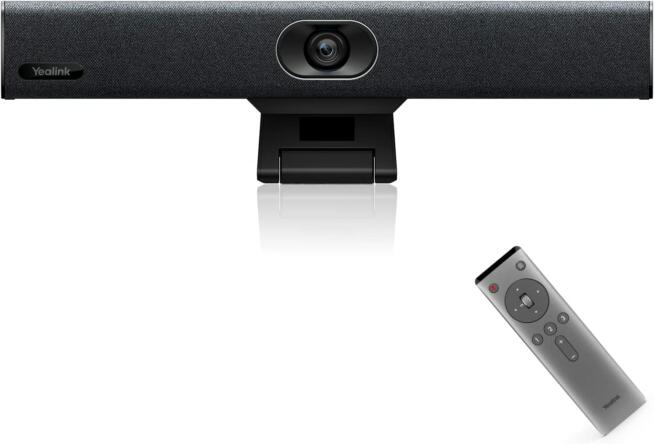 Let's say that you want to get a complete video conferencing system but do not want to spend a lot. In that case, you should check out the Yealink UVC34 4K Video Conference Camera. This system can be an excellent companion for your meeting room regardless of its size.
The particular version we recommend comes with an all-in-one 4K sensor. So, depending on the scenario, it can choose a different viewing angle. The 120-degree field of view also makes sure that the frame can pick up everything around.
Since it is a comprehensive system, you can expect a better audio experience from the product. It houses 8 full-duplex and noise-canceling microphones to capture HD audio. By the way, you can use the remote if you want hands-free access to the settings.
Last but not least, the Yealink UVC34 4K Video Conference Camera impresses us with its smart features like Auto Framing and wide compatibility. You do not really have to get custom software to make the camera do its job. It is plug-and-play most of the time.
Pros
It comes with an affordable price tag
Auto Framing and Face Enhancement
You can get advanced audio input
Cons
The design could be a little better
Yealink UVC34 4K Video Conference Camera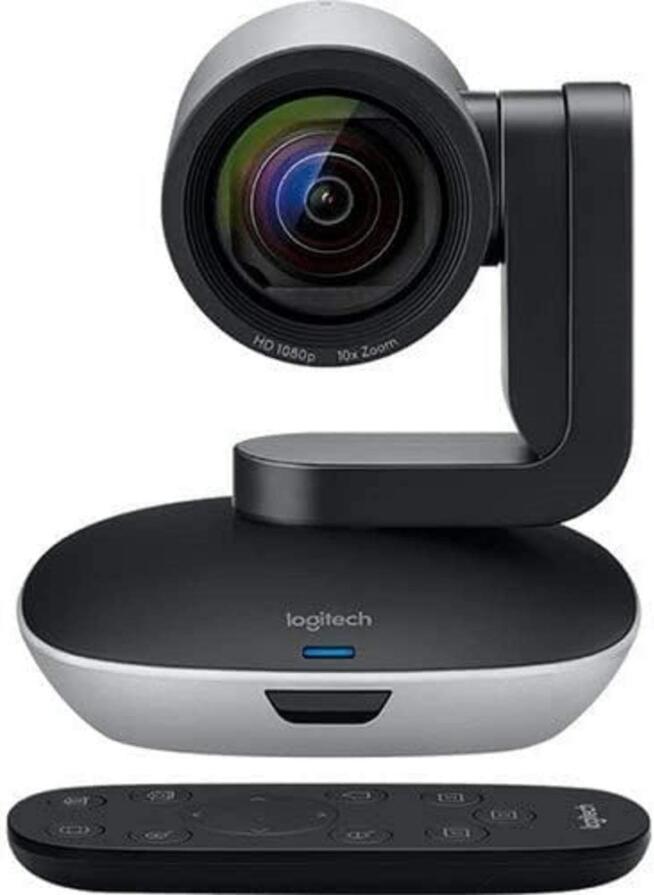 Do you need a video conference camera for a dedicated conference room? You may be interested in checking out the Logitech PTZ PRO 2 Video Camera in that case. As you can guess, this product is part of the enterprise lineup from Logitech, and you can tell the difference by looking at its design.
The camera has been designed to capture as much content as possible from flexible angles. You can change where the lens looks based on your requirements. You would not have trouble mounting the camera to different devices, which is a valuable addition.
But probably the best thing about the Logitech PTZ PRO 2 Video Camera is the presets that you can create. You can set up pan/tilt/zoom functions to work in different types of meetings. You can use the remote to shift between these presets with ease. You can thus say goodbye to manual settings.
Since it is an enterprise product, you do not have to worry about compatibility. It is designed to function fine with Zoom and other meeting apps. Even if your preferred app is not certified, you can use the universal plug-and-play option to make the device work elsewhere.
Pros
It is designed and optimized for business
You can get it for a reasonable price
Advanced mounting options and preset
Cons
Recording quality is limited to 1080p
Logitech PTZ PRO 2 Video Camera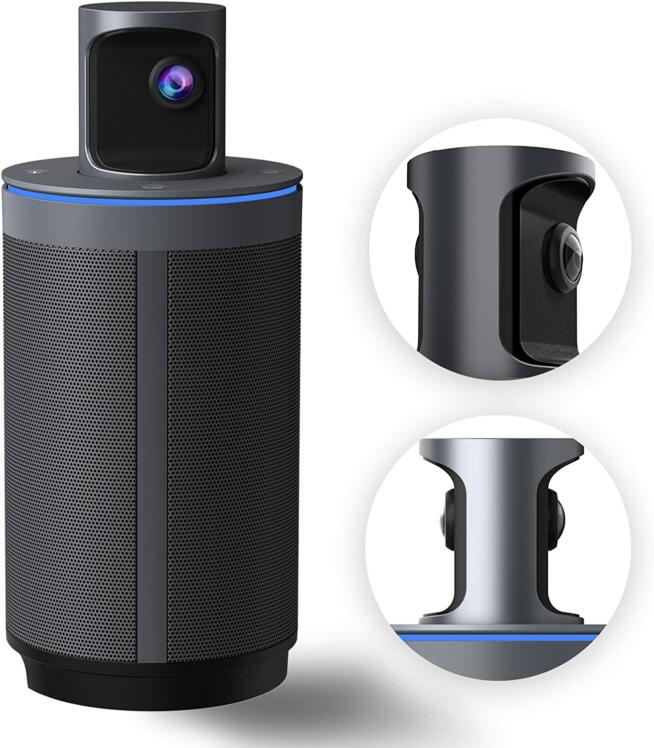 We recommend checking out the NexiGo Meeting 360 (Gen 2) Conference Camera if you need an effective way to capture the best out of meetings and video conferences. Unlike the other products on this list, this smart camera captures 8K video and provides split images at 1080p quality.
Therefore, you can be sure that everyone in the meeting is visible on the other side. When combined with high-quality audio input, the experience cannot get better. You'd love that the device is equipped with eight mics and dual 10W speakerphones.
In short, you do not have to worry about other accessories once you get this product. Despite the smart set of features and size, you can use the NexiGo Meeting 360 (Gen 2) Conference Camera like it is a webcam. It offers plug-and-play support for Zoom, Google Meet, Skype, and more.
Pros
It is designed for dedicated conference rooms
Records video at a whopping 8K resolution
Advanced security and connectivity
Cons
It can be a little too bulky for some offices
NexiGo Meeting 360 (Gen 2) Conference Camera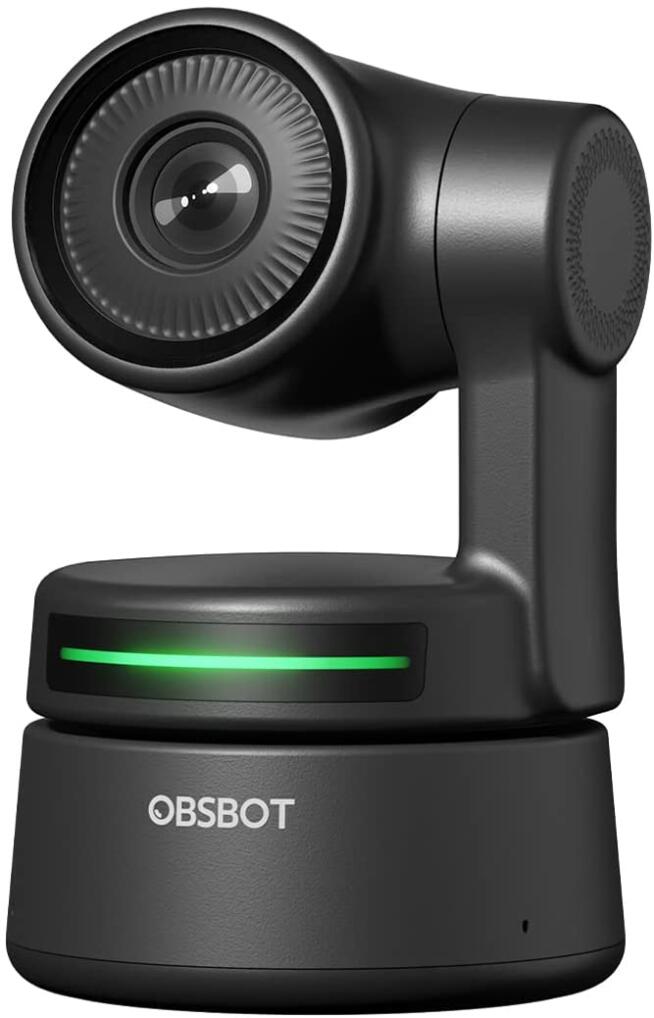 Here is another product from OBSBOT, and we recommend it if you need a smart webcam for your everyday video conferencing needs. Unlike the top pick we covered, the OBSBOT Tiny PTZ Webcam comes with 1080p recording and a 90-degree viewing angle.
Rest assured, you can count on the smart features from the company. For instance, AI tracking and framing will ensure that your subject is the focus. In terms of connectivity, the product does not disappoint. The use of Type C makes sure that you can enjoy the best video transfer speeds.
In the end, this webcam costs more than a typical webcam. But when you think about it, you get a bunch of awesome features like gesture support and mounting hardware. In many ways, it is a better investment than a conventional camera.
Pros
Incredibly small and easy-to-mount design
You get many AI-powered features like tracking
Advanced connectivity options
Cons
No support for 4K video recording
OBSBOT Tiny PTZ Webcam for Conferencing
We would like to conclude this list with the Logitech MeetUp HD Conferencing System, which is one of the most popular choices among businesses. You should remember that this product has been designed for small meeting rooms.
In terms of features and customization, you get plenty of options. For instance, the remote control pad is an effective way to keep things under check. Similarly, you can customize how the camera works if you use the additional drivers.
We should also appreciate the 120-degree field of view of the camera. It does a decent job of including all the people in the conference room without warping the image. We also love the overall HD audio quality of the system.
Pros
A system designed and optimized for enterprise needs
You get more control over the recording process
The system doubles as a speakerphone and audio input
Cons
Video capture is limited to only 30fps
Logitech MeetUp HD Conferencing System
3. FAQ
We have answered some common queries you may have about getting and using a camera for meetings and video conferences.
3.1 What is the best video camera for zoom meetings?
While we cannot recommend a single video camera as the best option for Zoom meetings, you have many options on the market. We have included some of the popular cameras for video conferences in this guide; as you can guess, most of them work with Zoom and other meeting platforms. You can also get cameras that are optimized for
3.2 How do I choose a conference camera?
You have to consider several factors while choosing a conference camera. First, the camera should be able to capture the entirety of the space. For instance, if you need a camera for a meeting room, the lens should be wide enough. Second, you must consider factors like video quality, adjustment options, support for meeting platforms, etc.
3.3 Does Zoom support 4K video?
Yes, the premium version of Zoom supports 4K video meetings. So, you can count on Zoom if you want to conduct video conferencing calls with maximum quality. However, remember that you need a few things to make this idea possible. For instance, you need one of the best webcams or video conferencing systems with support for Zoom. Similarly, you need a reliable internet connection.
3.4 How do I set up a camera for video conferencing?
Setting up your camera for video conferencing is easy in most cases. Most of the webcams you come across are plug-and-play, so your Mac/PC will detect them automatically. In some cases, however, you may have to download custom drivers and software configures. It becomes necessary to use an advanced set of features like auto-panning, face recognition, gesture support, etc.
3.5 Is it worth getting a 4K webcam?
If you want to conduct quality-rich video meetings and conferences, you should consider investing in a 4K webcam. Compared to a 1080p webcam, 4K webcams create a better-quality video stream. So long as you have a good internet connection, your meetings will be clearer. Moreover, you can expect a clear and non-pixelated image when you have to crop.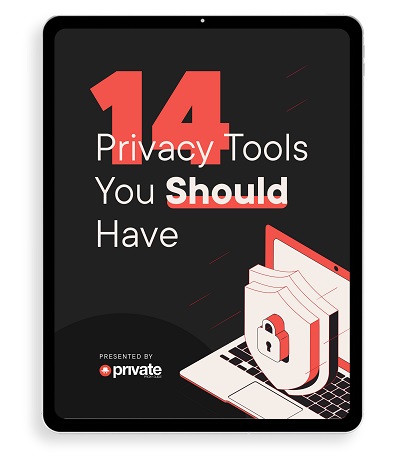 Learn how to stay safe online in this free 34-page eBook.