If you work in videography, the best video editing software is a must-have. They make video editing a seamless, fast, and perhaps even joyful experience by providing time-saving features and a design that fits your specific workflow.
We've chosen the best video editing software available today, bar none, to assist you in reaching this editing nirvana. We have applications for Windows PCs, Macs, and Android devices in various price ranges. However, if you're only interested in mobile applications, our list of the top video editing apps will be more helpful.
You'll find the proper solution for your needs here, whether you're a qualified professional on films and streaming video, a YouTuber attempting to make your video sing, or just an eager smartphone user wanting to make your vacation clips appear slick. Of course, you'll need the best hardware to go as well as the best video editing software.
1. Best Video Editing Software 2023
1.1 Adobe Premiere Pro – Best For Both Students and Professionals
Specifications:
Platform: Windows, Mac
Key features: Multicam editing, 3D editing
Suitable for: Video editing professionals, video editing students
Free trial: 7 days
Adobe Premiere Pro is most used for video editing today. Professional video editors use it to make everything from YouTube videos to streamed material and movies. Although the two products are similar in capabilities and sophistication, Final Cut Pro is only accessible for Mac, giving Premiere Pro the advantage because it is also accessible for Windows. The Premiere Pro interface boosts efficiency by separating everything into distinct workspaces, including editing, effects, and sound. Each workplace assists you in completing a particular activity while reducing distractions.
The program supports four K, 8K, and VR formats. Its trimming and cropping features give you a lot of control and precision. You can edit as many video tracks as you want, and they can come from almost any source. Once you have multi-angle pictures, the automated sync is a godsend, and the fine-tuning capabilities are hard to beat for making your movie stand out. You also get personalized keyboard shortcuts and excellent collaboration tools.
If you sign up for Adobe Creative Cloud, you'll get Premiere Pro as part of the deal, and then you'll be able to use it with other Adobe products like After Effects for motion graphics and Adobe Stock. Premiere Pro is still important to consider as a standalone app, even if you do not want Adobe apps. Before investing, you can sign up for a seven-day free trial to ensure you like it.
Like other Creative Cloud software, Premiere Pro is regularly updated, and subscribers receive all updates for free. The most recent update (22.1.1) introduced a new Universal Text processor and better shape tools, making it easier to alter titles and visuals using Find and Replace and spell-checking.
| | |
| --- | --- |
| Pros | Cons |
| Multi-platform functionality. | Subscription only. |
| Auto reformats video footage to suit social media uploads. | Need 64-bit running system. |
| Easy to select color grading. | |
| Can handle long and short video clips. | |
| Easy to add audio effects and animation. | |
Specifications:
Platform: Windows, Mac
Key features 360-degree video, Multicam editing, motion tracking
Suitable for: Experienced filmmakers
Free trial: 30 days
CyberLink PowerDirector 365 is one of the greatest consumer-oriented video editing software programs. While it doesn't quite match the strength and feature set or Final Cut X, it comes close. It's offered as a one-time sale or a monthly or yearly subscription for Windows and Mac.
Once you get started on the 100-track timeline, you'll be able to make use of a variety of stabilizing and video correcting tools, expert effects, multi-cam mixing, motion tracking, and simple cutting. It allows 360-degree video editing, as well as support for every file standard or format you can think of. Slides, object design tools, screen recording, DVD menus, and more features are also available.
Shutterstock provides you with unrestricted access to an extensive, royalty-free library of content. The most recent version, which was published in December, allows you to add text or graphics that follow the motion of any object and includes three AI-driven features: AI Audio Denoise, AI DeReverb, and AI Video Denoise. This level of intricacy could make PowerDirector 365 a little difficult for beginners.
The video editing program PowerDirector from CyberLink is a user-friendly and professional editing tool. It supports new tech and formats. It also includes features to assist you in creating an appealing digital movie with titles, transitions, and effects. Best of all, it's simple to use and renders quickly. Editors' Choice winner PowerDirector is the best video editing software for producers and consumers.
New features for subscribers of the 365 editions of PowerDirector and the bigger Director Suite 365, which includes audio and video tools, arrive throughout the year, similar to Adobe's Creative Cloud and Microsoft's Office 365. As you'll see from PowerDirector's additional features page, CyberLink adds effects, features, and upgrades at a rapid speed.
| | |
| --- | --- |
| Pros | Cons |
| Fast rendering | Might not suit beginners. |
| Clear interface with loads of effects. | Poor color matching. |
| Multiple paid options. | |
| Multicam editing | |
| Motion tracking | |
| Screen recording | |
Specifications:
Platform: Windows and Mac
Key features: Video stabilization, automatic motion tracking, face detection,
Suitable for Video editing beginners and enthusiasts
Free trial: 30 days
Then Adobe Premiere Elements, which is a good video editing program for novices, is a good choice for all beginning fun experimentation with your videos. Premiere Elements is a more user-friendly edition of Premiere Pro. It makes it less expensive and more straightforward to learn. But it's still competent, with high-end capabilities including face identification, audio effects, and integrated soundtracks.
You get all the visual effects you want, including transition, chroma-keying, and opacity, and the interface is straightforward and visual. You can create a quick workflow by using smart search, video stabilization settings, and automatic capabilities like motion detection and smart toning.
New features for subscribers of the 365 editions of PowerDirector and the bigger Director Suite 365, which includes audio and video tools, arrive throughout the year, similar to Adobe's Creative Cloud and Microsoft's Office 365. As you'll see from PowerDirector's additional features page, CyberLink adds effects, features, and upgrades at a rapid speed.
You may now edit and publish videos in social-friendly types with Premiere Elements 2022, the most recent version. Also, a new auto-reframing function allows you to choose a subject and then keep it in focus throughout the video, a new slider-based video compression feature, and the ability to see animated GIFs within the UI. Despite being created by Adobe, Premiere Elements is available for a one-time charge rather than as part of a Creative Cloud membership. A 30-day free trial is also available.
| | |
| --- | --- |
| Pros | Cons |
| Basic and advanced features. | It may be a bit slow. |
| Simple and clear interface. | Does not support multi-cam. |
| Many options for adding video effects. | No 3D or 360-degree editing support. |
| Cross-platform support. | Slow output speed. |
| Solid text support. | |
Specifications:
Platform: Windows
Key features: Multi-camera capture and editing, stop motion animation, color controls,
Suitable for: Beginners
Free trial: No, but a 30-day money-back guarantee
Pinnacle Studio is a good alternative for Windows users who have never altered video before. In terms of cost and capabilities, it falls in between the more simple free tools and professional editing programs.
More than 1,500 effects, titles, and templates are included, as well as six-track HD video editing, color correction capabilities, a specialized stop motion function, time remapping, and more. It's also relatively simple to use. Smart object tracking, keyframe groups, 8K import, new blend modes, and new audio features are among the new features in the current edition, version 25. Version 24 included mosaic blur, face motion tracking, a redesigned title editor, and enhanced keyframe controls. Clip nesting, animated GIF generation, color LUT presets, selectable color vectorscopes, and batch processing were all new features in the previous version 23.
If you like Pinnacle Studio, you may subscribe to one of the fully-featured programs, Pinnacle Studio Plus or Pinnacle Studio Ultimate, for a one-time cost.
| | |
| --- | --- |
| Pros | Cons |
| Multicam editing | Motion tracking is limited |
| Masking tools are detailed | |
| Free templates and effects | |
| Powerful text editor | |
| Clear interface | |
| Fast rendering | |
1.5 Final Cut Pro – Best For Video Editing Professionals And Beginners
Specifications:
Platform: Mac
Key features: Multicam editing, intelligent color balancing
Suitable for: Video editing professionals and beginners
Free trial: 90-day
Apple's Final Cut Pro used to be the industry norm before Premiere Pro came around. It's still in use today in the television and film industries. Final Cut Pro X was the name until Apple eliminated the last letter in November 2020. Unlike Premiere Pro, Final Cut Pro does not require a subscription: you simply pay once.
Professionals are all favorites of the grouping tools, Magnetic Timeline, a vast selection of effects, good organizational capabilities, and simple ways to add and edit audio. 360° video, HDR, and powerful color correcting tools are among the other capabilities. This video editing software is relatively simple to use. There are also numerous tools available to assist newcomers in getting up to speed.
Final Cut Pro (no Windows version) is Apple software optimized to get as much out of your Mac. And, as you might think, it works well with other aspects of Apple's ecosystem, such as your Pictures and iTunes libraries. Since the release of Final Cut Pro, every upgrade has been made available for free. For example, the November version (10.6.1) increased efficiency while accessing extensive libraries and fixed many files handling bugs. The extended 90-day trial period is also worth noting.
| | |
| --- | --- |
| Pros | Cons |
| Trackless and magnetic timelines. | Do not work with windows. |
| Can be used by Mac users. | No motion tracking. |
| 90 days free trial. | Import dialogue no search support. |
| Too, includes libraries, tagging, rating, auto analysis of scenes and faces. | |
| Multicam support. | |
| Supports HDR and 360-degree footage. | |
1.6 Adobe Premiere Rush – Best for Professionals And Beginners
Specifications:
Platform: Windows, Mac, Android, iOS,
Key features: 4K support, In-app motion graphics,
Best for Professionals and Beginners
Free trial: Free starter plan
Will you be working while on the move? Then try out Premiere Rush, which puts all of Premiere Pro's most crucial features on your tablet or phone. This is the greatest video editing program for mobile, and it's accessible for iOS and Android. The free version is exceptionally powerful. Premiere Rush's interface is a simplified version of Premiere Pro's, featuring large icons and bars that are easy to navigate on a smaller touch screen. While this means less functionality, you still get all the essentials, such as dragging and dropping videos onto the timeline and adding music.
Premiere Rush is among the best video editing tools available, and it can be used as a standalone app or in conjunction with Premiere Pro. For example, you may use your desktop PC to make some more edits to videos you worked previously on in the studio while on the train.
Premiere Rush is also helpful for YouTubers who wish to make quick adjustments to their videos. There are export choices for Snapchat, Facebook, Instagram, Twitter, and other social media platforms.
Like all Adobe software, Premiere Rush is updated regularly. Version 2.0, released in December, added new audio tracks and limitless desktop exports and availability in more languages.
Premiere Rush is available as part of the Creative Cloud or a standalone subscription. Adobe announced that Photography Plan users would also receive Premiere Rush for free. A free starting package is also available, offering access to the application, 2GB of cloud storage, and unlimited free mobile exports.
| | |
| --- | --- |
| Pros | Cons |
| Easy to use interface. | Expensive |
| Suitable for social media videos. | Does not allow specifying the output file format. |
| Sync projects across devices. | Slow rendering. |
| Good title and color tool. | Limited transitions. |
Specifications:
Platform: Windows
Key features: Real-time effects, color correction
Suitable for: Beginners, Corel users
Free trial: 30 days
Corel VideoStudio Ultimate is a wonderful choice if you're new to video editing software – particularly if you're familiar with Corel's drawing and graphic design applications, such as Corel Painter.
This Windows video editing program is relatively inexpensive and offers a simple, straightforward interface that makes it easy to get started. After you've mastered the fundamentals, you can move on to more advanced capabilities like motion detection, 4K support, music files, 360-degree VR video support, Multicam assistance, 3D text editing, and dozens of effects.
Corel VideoStudio Ultimate uniquely handles layers compared to other video editing applications. Overall, it isn't sophisticated enough to be a professional tool. It does, however, provide excellent value for newbies. VideoStudio operates on Windows (8,7, and 10) and requires 64-bit OS versions; no macOS or Linux versions are available. Pro ($79.99, plus $59.99 for an upgrade from a previous version) and Ultimate ($99.99, plus $79.99 for upgrades) are the two versions of the product. Both are routinely cheap on the internet, and the costs are one-time only—no membership is necessary.
| | |
| --- | --- |
| Pros | Cons |
| Cost-effective | No keyboard tagging. |
| Easy to use interface. | Weaker audio editing. |
| Fast rendering | |
| Supports 360-degree VR, 3d Median, and 4K UHD. | |
| Multi motion tracker. | |
| Stop motion option. | |
| Effective color grading. | |
1.8 Filmora – Best For Beginners
Specifications:
Platform: Windows, Mac
Key features titles, 4K support, and built-in effects
Best for Beginners
Free trial: With watermarks
Wondershare's Filmora is a competent video editing application for hobbyists or anyone novice to video creation at a low price. It offers a simple, intuitive interface that everyone can use, regardless of their degree of experience. There are several proper built-in titles, effects, and filters intended specifically for YouTubers and other video creators, as well as a collection of royalty-free audio effects and music to add impact to your videos. You can even create your media right inside the application.
In July, the most recent version (10.5.5) added Template Mode, which employs AI algorithms to pick features from your film and makes the video for you automatically. The cloud-based files function, which lets you synchronize multiple files and then use them across programs, is another standout.
Filmora is a free edition; however, all videos will have a watermark. You can get rid of it by signing up for an Annual plan or paying a one-time charge for a Lifetime plan. A Limitless plan is also available, offering unlimited downloads from the stock collection and new effects every month. Filmora provides a free trial version that only allows you to export film 10 times and includes a Filmora logo on your exported files. Filmora provides a subscription plan when you're ready to pay.
Filmora from Wondershare consists of the typical trimming, transitions, and overlays, as well as the effects that we've come to expect from enthusiast-level video editing software. It supports most common video formats, including AVI, FLV, HEVC, MKV, MOV, MP4, and WMV. There's even an option for animated GIFs. You may pick between Best, Better, and Good quality levels when exporting to one of the many supported file formats. There are additional buttons for making and posting videos to Facebook, YouTube, and Vimeo and burning DVDs.
| | |
| --- | --- |
| Pros | Cons |
| Easy to use | Professionals may find it too basic |
| Supports 4K | Might not be stable |
| Music and sound effects are royalty-free | No DVD menu |
| Good text and title tool | Less fine-tune effect |
| Many effects and overlay | |
1.9 Vimeo Create – Best For Beginners
Specifications:
Platform: Browser
Key features: Templates, intuitive interface, stock content
Suitable for: Beginners
Free trial: 30 days
Vimeo Create is a premium service that allows businesses with no prior video production knowledge to create social media videos using pre-made templates. It also has many built-in styles and millions of free stock video clips, pictures, and commercially licensed music tracks.
The browser-based UI makes it simple to create movies for many social sites in various dimensions (square, horizontal, and vertical). Although it lacks many professional features, it still delivers a decent output.
On the other hand, Vimeo Create is not a standalone software; it comes standard with premium Vimeo Pro, Business, and Premium memberships. Vimeo is excellent for folks that value high-quality material over whatever is popular at the time. Animation, short films, animation, in-depth journalism, and educational pieces fit here. Vimeo's consistent quality is a breath of fresh air, albeit you won't discover the latest viral videos on Vimeo.
In summary, Vimeo is more like a private art exhibition than YouTube, more like a public conference. Sure, the former is more expensive and has fewer visitors, but its works are often greater. Nothing stops you from publishing identical videos to YouTube and Vimeo, but you'll have a better chance of success if you recognize the audience differences.
| | |
| --- | --- |
| Pros | Cons |
| Has more stock content. | Limited used cases. |
| Provides templates | Needs membership |
1.10 Movavi Video Editor – Best For Beginners And Advanced Users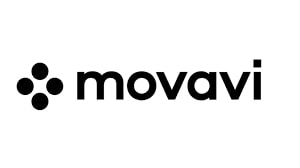 Specifications:
Platform: Mac and Windows
Key feature: Templates, intuitive interface, stock content
Suitable for: Beginners and advanced users
Free trial: Yes
The purpose of Movavi's video editing software is to make creating movies and clips as straightforward as possible, avoiding the competition's often unnecessary complexity. That sounds fantastic, but how well does it work in practice? After all, making appealing movies necessitates numerous advanced tools and skills. You'll also want a responsive program that produces an immediate final product. The short answer is yes. Yes. Movavi Video Editor Plus is among the finest at cramming a lot of features into a user-friendly interface.
The UI of Movavi Video Editor Plus 2022 is black, which is rather appealing. The various elements are well-aligned and expansive. You don't have to click it more than once to use a feature. The timeframe is extensive. Music, video, and captions all have their tracks. As a result, you can readily distinguish between tunes. There are additional options for adding new tracks. The timeline has the advantage of allowing us to attach sound and title tracks to the video. As a result, the audio does not become out of sync when we update other aspects of the video.
Movavi Video Editor Plus is a compact video editor with many features. It offers all of the necessary capabilities to create a fantastic video. It's a must-have tool because of the additional built-in media. In addition, video stabilization is a pro function included in this low-cost editor. Movavi Video Editor Plus is a great editing program with Beat Detection, Remove Noise, and Quick Video Creation features. In this pricing range, there is no similar editor with such functionality.
| | |
| --- | --- |
| Pros | Cons |
| Objects and animations that come pre-installed | Importing Custom Objects is impossible. |
| A gallery of appealing titles, effects, and transitions is only a click away. | For advanced professional use, the color grading options are a little limited. |
| Tools for audio editing that are excellent | |
| Modern user interfaces are simple and easy to use. | |
2. Things To Consider When Looking For Video Editing Software
2.1 What you intend to use it for
The first and most essential factor to consider when choosing the best video editing application for your requirements is what you intend to use it for. Different applications cater to different types of users, and selecting the proper application will simplify your life.
2.2 Ease of Use/Learning Curve
When purchasing video editing software, it's crucial to think about how simple it is to learn and master. You don't want to spend several months understanding how to edit your debut video after purchasing software.
First, search software with video templates and automated (express) modes. Auto (express) modes allow you to rapidly make videos by inputting media, choosing a chosen video type, and then having your movie made for you. Templates are pre-made video projects where all you have to do is replace the default media with your own.
2.3 The tools you'll need
Similarly, many video editing applications have various functions. Spend some time before choosing software, making a list of essential features for you. It will make narrowing down your options much easier, especially if you want exact editing tools.
Adobe Premiere Pro, for example, has several powerful capabilities geared toward professionals. It is a powerful tool if you plan to spend a significant amount of time fine-tuning every component of your video project.
Other, less expensive applications, on the other hand, do not provide as many complex functions. It isn't inherently negative since it still contains features like a built-in project previewer.
2.4 Whether or not the software will operate on your PC
Certain video editing software needs a strong computer. If you don't have access to a high-end computer, you'll want to pay close attention to the hardware specifications of the apps you're considering.
Adobe Premiere Pro, for example, has exceptionally high hardware requirements. It would help if you have Microsoft Windows 10 version 1809 or above, at least 16GB of RAM, 4GB of GPU VRAM, and fast SSD storage. The majority of machines do not fulfill these requirements, and as a result, the software will not operate smoothly.
There are, however, a plethora of video editing apps with lower system requirements. But if you don't pick anything right for your machine, you'll almost surely have performance issues.
2.5 Your budget and the program's cost
Finally, keep your budget and overall goals in mind while picking a video editing application. Don't spend a lot of money on high-end software if you're making a quick video for pleasure.
Many free solutions are available, all of which have more than enough sophisticated features for the ordinary novice editor. They are entirely free, handle most file formats, and have a variety of advanced editing capabilities.
On the other hand, professional programs are substantially more expensive, with annual license fees ranging from hundreds to thousands of dollars.
2.6 Excellent Customer Service
Look for a firm that offers a wide range of customer support options, such as product FAQs, a forum community where you may get assistance from other customers, and phone support.
3. Video editing software FAQ
3.1 Is it difficult to edit videos?
It's not necessary to be intimidated by learning to edit video. You'll be able to utilize video editing software if you've ever used a web or mobile app. You simply need to begin with the fundamentals and work your way up from there. There are many tutorials online for any video editing program you use, and the finest ones are generally supplied for free by the creators themselves.
3.2 Which video editing software available in the market is the best?
Premiere Pro from Adobe now ranks first on our finest video editing software. This subscription-based, industry-standard product is geared toward professionals and includes various complex and powerful tools. And the newest features, which launched in October, demonstrate Adobe's commitment to keeping it up to date and improving it. Our second recommendation, CyberLink PowerDirector 365, is a better fit if you're more of an amateur. It's economical, easy to get started with, and maybe purchased for a one-time charge.
3.3 Which free video editing software works the best?
If you have not decided yet to go for the subscription plans, our list of the best free video editing software will provide you with plenty of possibilities. However, please remember that most of these programs have severe drawbacks, such as advertisements, watermarks, or limited functionality. A trial version of one of the commercial choices listed above is an alternative to such free-but-flawed tools. It will allow you to consider all of your possibilities before making a choice. If you wouldn't want to be charged, don't forget to remove your trial!
3.4 What are the commonly used tools by YouTubers to edit their videos?
According to anecdotal evidence, iMovie, Final Cut Pro, and Premiere Pro are popular video editing tools. Since it is free, already downloaded on Apple devices, and performs all you need for basic editing, iMovie is a popular choice among novices and casual YouTubers. However, Adobe's Premiere Rush is a good option if you're using an Android device. On the other hand, professionals and semi-professionals YouTubers require something more advanced; thus, they typically choose Premiere Pro or Final Cut Pro.
4. Final Take Away
The video editing software you choose is determined by your budget, the technology you're employing, and your level of commitment. Fortunately, the tech we have listed above provides you with plenty of options. See which video editing software is appropriate for you by reading our in-depth evaluations of video editing tools.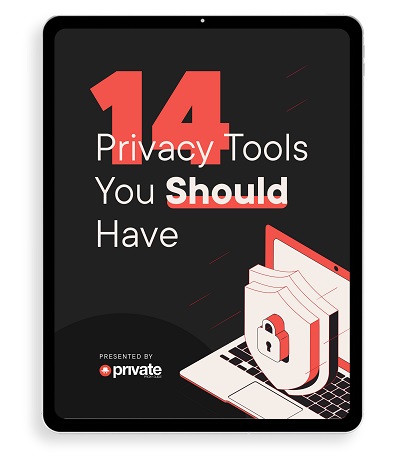 Learn how to stay safe online in this free 34-page eBook.