Voice recognition software has made leaps in the last decade. With the center stage of artificial intelligence and machine learning, the voice-to-text is nearly perfect, scoring accuracy of over 98% everytime. This has also opened avenues for controlling the entire computer or smart devices through voice without requiring physical input.
Nowadays, these voice to text oftware can recognize different accents, ignore filler words, and even transcribe live video meetings. In this article, we take a closer look at some of the best voice recognition software which can cater to different needs.
Verdict
With many strong contenders in the line, there are still few standouts that deliver the ultimate voice recognition experience. You can start with Otter and Description to get the ball rolling. Gboard and Apple dictation does a great job as native apps on smartphones for the respective platforms.
If you are on Windows 10, then their in-built voice recognition software is a must-try. It works well for straightforward projects where simple voice-to-text would do the job.
1. Best Voice Recognition Software 2023
We start with voice recognition software initially developed as an AI assistant for Windows. It can convert voice to text on any app, whether a website or a simple word document. You can add multiple technical jargon and terms to the custom list, which can be typed by the AI when hearing a specific word.
It can also convert text to speech and be used for listening to ebooks, emails, and web page content. The speed can be adjusted, and the voice can be chosen from various offerings, having male and female voices.
Pros
Supports over 90 languages, including English, German, Italian, Hindi, Russian, Chinese, etc.
Navigate documents through various in-built commands and keep dictation hands-free.
Turn on the voice-to-text mode by saying "Dictation mode on." There is also the Alt + D keyboard shortcut for the same.
Refer to multiple files, documents, and applications through the AI assistant without touching the mouse or keyboard.
Cons
The user interface looks dated
Stops recognizing voice when in "inactive" mode after no activity for 30 seconds.
Dragon Speech Recognition is a highly rated voice recognition software. The AI-powered speech recognition ensures high-quality transcription in minimal time. Install and ready in one click, along with the automatic mic-calibration, which provides up to 99% accuracy. The software relies on cloud-based AI, which provides the latest speech recognition engine. All the updates.
It can be deployed for multiple people in a professional setting. This is handy for publishing houses and places requiring a lot of note-taking. The offline basic speech mode protects against interruptions if the Nuance Management Server (NMS) database becomes unavailable.
Pros
Deep-learning technology learns the speaker's voice patterns to improve recognition accuracy, even for users with accents. Whether they are working in crowded offices or a public space.
Dragon Anywhere supports HIPAA requirements for confidentiality and security in the public sector, and places that mandate it. This comes along with the HITRUST CSF hosting, offering lower risk from the server side.
Directly fill out forms in a designated application or an online webpage. Fill in multiple forms without ever touching the keyboard.
Take dictation from desktop to mobile and vice-versa. Enable auto-text on the app, and then transcribe progress will keep up with your pace.
Cons
The Mac version needs some improvement.
Occasional glitches when working on Outlook.
Moving to mobiles and tablets, Gboard is a keyboard app from Google for Android and iOS. Apart from a customizable keyboard, it provides voice typing for mobiles. Tap on the mic button when the keyboard appears, and then provide the Gboard app with permission to use the mic.
Talk directly in the language of your choice, as it supports over 50 different languages from across the world. It can also type a supported language in the English alphabet. Take voice typing offline with the language packs, and stay on top of the transcription even when the internet is unavailable.
Pros
Type in the language of your choice on smartphones, tablets, and other support devices. Tap on the microphone and start typing with the voice without requiring setup.
Take voice typing offline by downloading the language packages. It currently supports eight different languages, including English, Italian, German, Chinese(simplified), etc.
Type in directly into the inbuilt Google translate box and translate the typed sentences to other preferred languages.
Use voice typing in any application or place on the device which allows the keyboard.
Cons
The formatting commands need improvement on all fronts.
Voice typing does not work with the screen turned off.
Otter goes all in with voice transcribing on mobile. It is available on iOS and Android and has a web interface accessible through the browser. Integrate the Otter assistant directly to Zoom, Microsoft Teams, and Google meet.
The voice recognition app is subscription-based, recording minutes as the token quota. There is a free plan, basic, with sufficient features to get started. It specializes in accent recognition, which creates individual profiles for different users.
Pros
Edit the text and be concise with communication. Speaker tags can be changed if misinterpreted by the app.
Get live transcription of meetings along with their timestamps on Google meet, Microsoft Teams, and Zoom.
Search the curated notes by speakers, tags, date range, keywords, and word clouds. Edit and separate notes by tagging them to a specific person.
Share the typed text with a group or individual teammates. Create a folder and provide access to others. They can comment on the text and provide more insights on the notes.
Cons
Real-time transcription struggles with fast-speaking voices.
A lack of a centralized user console for the starter plans may drive small groups away.
e-Speaking is practically a free voice recognition software. They offer a 30-day trial period, after which you must purchase the app to add, edit or delete commands. We need the dictation part alone that will continue without making the purchase.
Apart from voice to text feature, it has over 100 built-in commands that can perform various functions, including formatting in apps like Excel, Word, Outlook, etc.
Pros
Over 26 different voice commands to enhance the dictation experience.
Control every aspect of the computer, including mouse movements using the software. Take advantage of the 100+ commands in the library. Edit, add, or delete commands which don't suit your workflow.
Integrate e-Speaking with Microsoft Office and other applications where text can be typed.
Speak the punctuations, and the Microsoft SAPI engine will recognize them and type them into text.
Cons
The user interface feels old and can use an overhaul
Customer support is possible only through email
Tazti is a speech recognition software that has been around for over a decade. The latest version offers a plethora of new features and upgrades. It is designed to be a dictation companion and aid in playing MMO, RPG, FPS, and RTS games.
The voice recognition software works with six different dialects of English, and German, Italian, French, Spanish. A separate Kinect language pack needs to be run along with the main software for using languages other than English. Custom commands can be set in supported languages for performing certain actions.
Pros
Add up to 300 different voice commands along with dictation. They can be in any of the supported languages. Choose different trigger words for certain commands.
Share speech profiles with others and let them get started with voice recognition in no time. Install tazti and load the profiles to start typing with voice.
Create new trigger words for performing customized actions as per the user's choice.
Don't lose progress when formatting or shifting to a new computer. Backup commands profile with a single click.
Cons
Bugs in writing punctuations while dictating sentences.
No floating toolbar for controlling the dictation and microphone settings.
Apple has an in-built dictation tool available across all iOS and Mac devices. On Mac devices, it is found in the Apple menu > System Preferences > click Keyboard > click Dictation. While not as accurate as some professional voice recognition software, it gets the job done on most days. It's a great entry-level feature to rely on when in need.
You can also open it by asking Siri on iOS devices. Like Google voice typing, this does not require installation or a complex configuration. On iOS devices, find it in the keyboard layout below the keypad. Tap on the microphone, and the listening mode will start.
Pros
Add emojis to text just by describing them. Before iOS 16, the emojis were made using keyboard characters. Now they are converted into normal messaging emojis. For instance, if you say "thumbs up emoji," it will add that emoji to the text.
The latest neural engine on the newer iPhone models offers faster speech-to-text operations with improved accuracy.
Set a unique shortcut on Mac for enabling dictation for any active app.
On iOS – replace a word in the earlier sentences or paragraphs with a single tap on them, followed by saying the replacing word.
Cons
No way to share dictation settings across devices. Users will need to set it manually every time.
Official integration is not available with third-party applications.
Descript can solve many of your dictation problems if you are a blogger, podcaster, or content creator. Edit audio, video, and record dictations using the Descript app for Windows. Sign in through a Google account or register as a member. The free plan offers 3 hours of transcription, which you will need to upgrade to continue using the service.
They offer two versions for the voice-to-text – web and the Windows app, which is available on the Microsoft apps store. Click on the new project button and start a fresh dictation project.
Pros
Remove all the filler forms such as "uhh," "hmm," "uhs," "you know", etc, with a one-click purge button.
Add team members and collaborate in dictation. Other people can comment and edit (with allotted privileges) the typed text.
Record the audio from Zoom, Skype, and other popular applications and then transcribe them at a later point.
On iOS – replace a word in the earlier sentences or paragraphs with a single tap on them, followed by saying the replacing word.
Cons
Difficult to add custom words to the dictation dictionary.
Lesser language support compared to its competitors.
If you are looking for free voice recognition software, then Express Scribe is the only thing you need. It offers virtually all the transcription features for free, while free novelty options can be unblocked by paying a fee. The easy-to-use interface improves voice-to-text typing by providing a linear workflow.
Pros
Supports both analog and digital recording devices connected to the computer. Connect an old voice recorder and start dictating the text.
Over 40 different audio file formats are supported for transcribing text from recordings.
Automatically send transcribed text after completion to different emails from the program.
An optional SAPI speech engine is available to improve voice recognition accuracy and provide better results.
Cons
No option to add custom words and spellings.
No auto-correct tool suggesting mistakes while voice typing.
As a Windows 10 user, you don't have to look anywhere else. There is gold right beneath your nose. Microsoft ships a voice recognition feature with its operating system. This was discontinued after Vista but came back with Windows 10.
Head to the Start menu search bar, and type online speech recognition. Go to the first result, and turn on the disabled option. Now head back to any application that can be used and press the Window key + H to open the dictation toolbar. It will appear at the top of the screen.
Pros
Use the in-house speech recognition app across all the apps on Windows 10. It can also be used for performing certain actions on the computer.
Enable audible feedback to hear back what you dictated on the microphone. This helps understand the clarity of speech to improve diction for the future.
It relies on the Microsoft Speech API and the online server to enhance dictation accuracy and speed.
Windows 10 speech recognition integrates well with native and third-party applications. It runs in a separate instance for other apps while having integration with Microsoft apps such as Office suite.
Cons
No collaborative options for working together on dictations.
The audio files are not available to be exported.
2. FAQ
2.1 What are the limitations of voice recognition software?
VRS is indeed a revolutionary technology, but they have its own set of limitations. Some of the obvious ones are as follows:
Error-prone comprehension of industry-specific terms, acronyms, and technical jargon.
Slow processing of voice samples, especially in the advanced mode.
Inability to differentiate between words or spot errors in sentence formation.
Captures input only when the voice is loud and intense
Inability to distinguish between the speaker's voice and the background noise.
2.2 Where is voice recognition software used?
Voice recognition software has found its use in several industries in ingenious ways:
Virtual Assistants, namely Google Assistant, Microsoft's Cortana, and Apple's Siri.
Smart Speakers such as Amazon Alexa and Echo
VRS empowers the creation of voice biometry or digital voice profile
Voice Assistant for CRM departments in the workplace
Investigating criminal activities
2.3 What is the future of voice recognition software?
Voice Recognition software will see further enhancements in the future, and hopefully, the challenges of the VRS technology will be resolved. Hopefully, Voice Recognition software will not only understand the speaker's words but also understand its context to deliver refined results. Speculations state that VRS will be employed in care centers for the visually impaired and in the banking industry for processing payments by voice commands. Together with machine learning technology, VRS will learn and successfully perform household and workplace tasks in advance.
2.4 Is voice recognition software accurate?
Voice Recognition technology has always struggled with inaccuracy issues, so even the most advanced voice recognition software is 85%-90% accurate. Background noise and unfamiliar accents are the major factors behind the inability of VRS to deliver precise results.
2.5 How does voice recognition software work?
The microphone captures the vibrations of a voice and converts them into an electrical signal. The voice recognition software splits the voice notes into small segments and converts them into a digital format. It then analyses the speaker's voice's frequency, flow, and accent and creates a text template. VRS then compares the text with the words stored in its database to provide the most accurate response possible.
2.6 What is the best voice recognition software for Windows?
You will find a bunch of voice recognition software compatible with Windows. In our recommendation, Descript and Dragon Professional are amongst the best voice recognition software for Windows.
2.7 What is the best voice recognition software for Mac?
Express Scribe and Descript are the best voice recognition software used by Bloggers and Podcasters on Mac.
2.8 Does MS Word have voice recognition software?
The Word Processing software of Microsoft has an inbuilt voice recognition software known as Dictate. Use the Win and H key combination to access the Dictation tool instantly.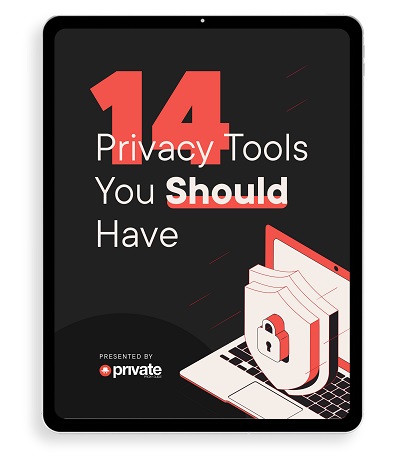 Learn how to stay safe online in this free 34-page eBook.