AbemaTV is one of Japan's favorite online streaming platforms. It offers an eclectic mix of series, news channels, game shows, TV programs, sports, and Anime.
Unfortunately, it is only available to users in Japan due to licensing restrictions and content distribution rights.
Ah, but wait! There is an answer! Luckily, VPN technology allows people from all over the world to connect to Japanese servers and change their device IP address in order to access the content.
Traveling is one of life's great pleasures- but so is settling down to binge your favorite shows. Being able to do both? Well, what's not to love? By installing a high-quality VPN, you can stream AbemaTV from almost anywhere in the world.
1. Best VPN for AbemaTV October 2023
There are hundreds of VPNs out there, but not all of them do an equally effective job when streaming AbemaTV. We have picked five of the best options for you to choose from.
1.1 NordVPN – Best Overall AlbemaTV VPN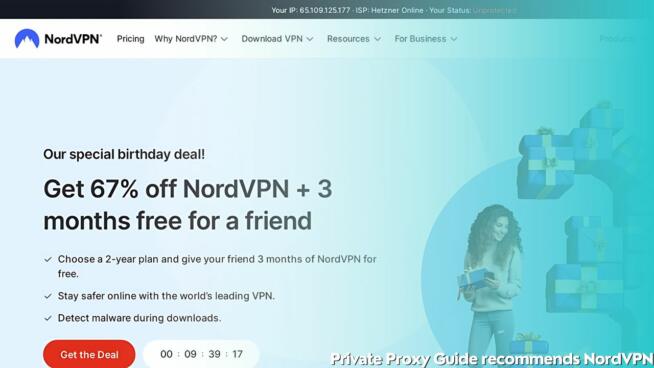 NordVPN is one of the most instantly recognizable VPN providers in the world- and one of the best. Firmly at the forefront of the industry, NordVPN is known for combining impressive connection speed with military-grade security and encryptions. Because of this winning combination, it takes the top spot on our list of VPNs for many locations and purposes!
It also happens to have more than 5000 servers worldwide, including 80 located in Japan alone. With that many servers, connecting to a Japanese IP address and unlocking seamless access to AbemaTV could not be any easier. Users have no trouble getting online and staying there, with uninterrupted streaming of all their favorite shows from Japan and almost anywhere else in the world.
You can connect up to six devices simultaneously to allow for flexible viewing for all the family, and it works compatibly with all mainstream mobile devices and browsers. NordVPN is an all-around winner for AbemaTV fans everywhere.
1.2 ExpressVPN – Fastest VPN for AlbemaTV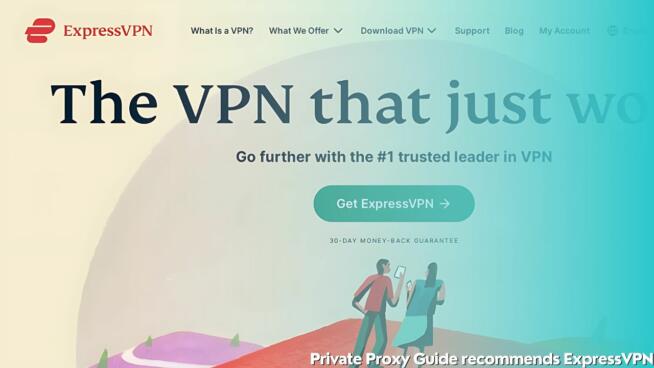 Right up there beside NordVPN helping to dominate the industry is ExpressVPN. Arguably the most popular VPN provider in the world, ExpressVPN does exactly what it says on the tin. Although a lot of VPNs are getting faster and faster, nothing is yet to match this provider in terms of consistency and reliability.
Looking specifically at its use for streaming AbemaTV, it is very impressive. In fact, when tested, it had the most stable connection of any once the device got connected. It was also able to navigate around international geo-blockers with ease.
Express is one of the most globally successful VPN providers, with locations in an incredible 94 different countries. It has servers in three areas of Japan, providing plenty of IP addresses to connect to wherever you are. Although a subscription to Express VPN is a little more expensive than the other providers on our list, the service you receive is well worth the money.
1.3 Surfshark VPN – Best Budget VPN for AbemaTV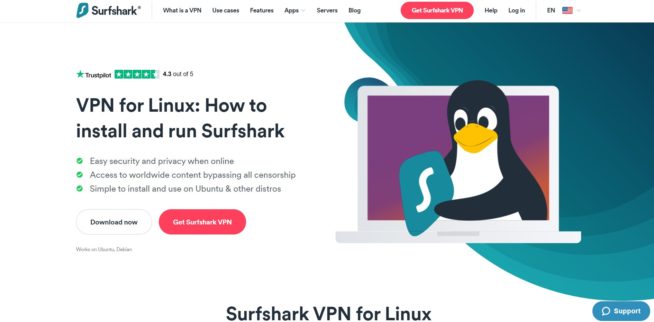 On the other end of the price scale is Surfshark: the new kid on the block that is rapidly catching up with the two frontrunners in many ways! In just a few years, Surfshark has become was of the fastest and most versatile VPN providers in the world. It bypasses nationwide restrictions and licensing issues with ease thanks to its blocker-busting No Borders program.
AbemaTV fans are sure to love how easy it is to watch all their favorite channels from the Japanese streaming service from anywhere in the world, thanks to Surfshark. It has 13 servers in Japan in three different locations and a further 3000 spread out globally. This number is only going up, with new locations added regularly.
One of the things that Surfshark users love most about the provider is the excellent privacy and security features. It adheres to a strict no-log policy and applies some of the most advanced encryptions of any VPN service in the industry. If anonymity is important to you, this is a good way to go.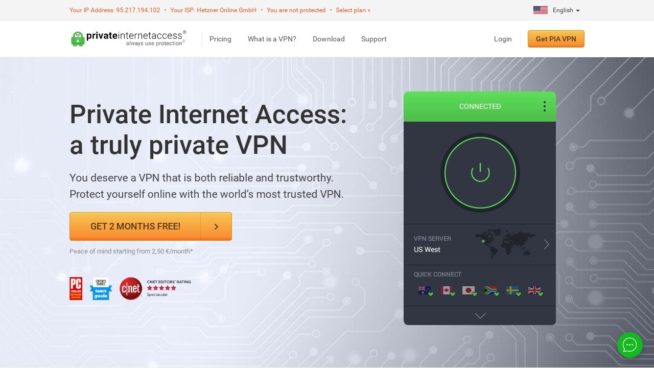 In terms of sheer volume, nothing can compete with Private Internet Access (PIA for short). With an estimated 200 P2P-friendly servers in Japan alone and more than 7000 in the rest of the world, PIA is about as big as it gets. Unfortunately, the company no longer discloses the exact locations of its servers- maybe there are just too many to count!
PIA works well with AbemaTV and most other online streaming services, which is part of the reason why it made our list. It also qualifies because of its top-notch privacy protocols and abundance of Japanese IP addresses.
Overall, Private Internet Access is favored by people who travel for work more than pleasure since the streaming connections are not quite as consistent as the other entries on the list. That said, it is more than capable of granting you access to AbemaTV from most locations and can keep your device very safe while you watch.
Private Internet Access Review
1.5 CyberGhost – Safe VPN for AbemaTV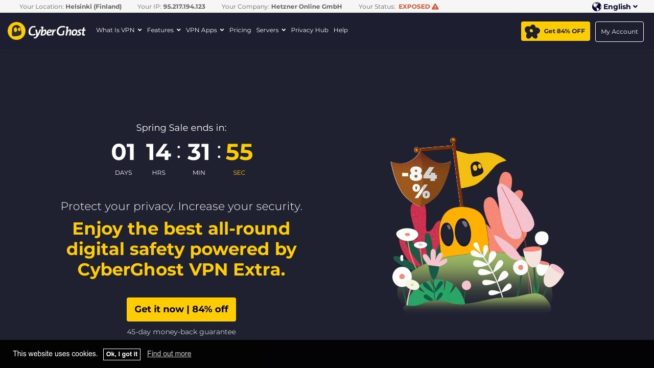 Rounding off our top five picks for VPNs to use for streaming AbemaTV outside of Japan is CyberGhost. Almost on par with PIA in terms of server volume around the world (also more than 7000 worldwide), CyberGhost is best-known for its user-friendly interface and simple setup. On top of that, it also runs some highly impressive encryptions and is amongst the best for general security.
When it comes to streaming AbemaTV, CyberGhost is a great choice. It operates more than 50 servers within Japan and offers plenty of IP addresses to help get you connected to all your favorite programs. The geo-blocking workarounds on CyberGhost are exceptional, with even the toughest platforms struggling to stand up against it.
Although not the flashiest VPN provider with the records and reputation of the top dogs in the industry, CyberGhost is easily one of the most reliable and secure VPNs for international streaming, especially when connecting to Japanese IPs.
2. How Does It Work, Exactly?
Every device has an IP address, which identifies what country it is registered in. Streaming services such as AbemaTV are only permitted to stream to consumers in Japan, so any device with a non-Japanese IP address cannot enter the site.
VPNs cheat the system by allowing you to connect to different servers around the world, therefore changing the registered IP address and showing your device to be somewhere other than it is.
Anybody looking to stream AbemaTV from outside the country needs to install a VPN onto their device, connect to a Japanese server, and change their IP address. It is as simple as that! Most VPNs do this automatically as soon as you select the location you want to connect to, so there is very little to think about.
3. AbemaTV VPN FAQ
3.1 Can I use a free VPN to stream AbemaTV?
Technically speaking, yes, you could. Should you use a free VPN to attempt AbemaTV streaming? We wouldn't advise it. Free VPNs serve a purpose and can sometimes work quite well, but the connections are usually unreliable and weak, or at least very slow.
Even if you find one with a decent connection, the security features are probably close to non-existent, which defeats half the purpose of having one in the first place.
3.2 How do I know if the new IP address is active?
Most VPN providers have a mobile app that you can download to your devices. You can access all the necessary server and IP information through this portal. If you open the app and search for your IP setting, you can find the current address that is active on your device.
You can also find your current IP by searching for it on google. Simply type in "what is my IP address?" and the search engine can show you immediately.
3.3 What are the privacy benefits of a VPN?
The privacy benefits of using a VPN for accessing the internet are numerous. Many people don't realize that by connecting to an unsecured public network, you are opening your device up to potential snooping from unwanted eyes. Okay, we are not saying you are going to get hacked every time you hook up to free Wi-Fi, but the risk is very real.
We all store so much information on our mobile devices that can be used against us in many ways. People traveling with work devices may have sensitive information stored, students could risk having their device wiped and lose precious work, and it is even possible to track someone using their IP address.
This information is not to scare you, but it is worth being aware of in the times that we live in, especially when a cheap and easy solution is readily available.
3.4 Are VPNs legal?
In the US (and most other countries) it is perfectly legal to use a VPN. More people each year choose to connect to a VPN, even in their own homes, purely for security reasons. As long as you are not using a VPN to do anything illegal online, then you are in the clear.
The only grey area is when using a VPN to stream content from another country, for example, Netflix or AbemaTV. Again, it is not illegal, but it does breach the terms of use agreed on the platform in some cases.
4. Final Thoughts
Never go without your favorite shows, no matter where you are. Download a VPN, stay protected, and stay connected.
VPN Service


www.nordvpn.com
NordVPN
Review
Price: $11.95 $3.71/month
Servers: 5500+ in 59 countries
Simultaneous connections: 6
Jurisdiction: Panama
Payment: PayPal, AmazonPay, Crypto, Google Pay, Klarna
Torrenting: OK
Unblocks US Netflix: Yes
Dedicated IP: $70/yr
TrustPilot Score: 4,7/5
Money-back: 30 days
Extra: Double VPN, Obfuscated servers
Visit NordVPN »


www.expressvpn.com
ExpressVPN
Review
Price: $12.95 $8.32/month
Servers: 3300+ in 94 countries
Simultaneous connections: 5
Jurisdiction: British Virgin Islands
Payment: PayPal, Crypto, AliPay, Klarna,
Torrenting: OK
Unblocks US Netflix: Yes
Dedicated IP: Not provided
TrustPilot Score: 4,7/5
Money-back: 30 days
Visit ExpressVPN »


www.cyberghostvpn.com
CyberGhost
Review
Price: $11.99 $2.25/month
Servers: 6600+ in 89 coutrines
Simultaneous connections: 7
Jurisdiction: Romania
Payment: PayPal, Crypto
Torrenting: OK
Unblocks US Netflix: Yes
Dedicated IP: $51/yr
TrustPilot Score: 4,8/5
Money-back: 45 days
Visit CyberGhost »


www.surfshark.com
Surfshark
Price: $11.95 $2.49/month
Servers: 3200+ in 65 coutrines
Simultaneous connections: Unlimited
Jurisdiction: British Virgin Islands
Payment: PayPal, Crypto, Google Pay, Amazon Pay
Torrenting: OK
Unblocks US Netflix: Yes
Dedicated IP: Not provided
TrustPilot Score: 4,3/5
Money-back: 30 days
Visit Surfshark »


www.purevpn.com
PureVPN
Review
Price: $9.60 $3.33/month
Servers: 6500+ in 140 coutrines
Simultaneous connections: 10
Jurisdiction: Hong Kong
Payment: PayPal, Credit Cards
Torrenting: OK
Unblocks US Netflix: Yes
Dedicated IP: $35.88/yr
TrustPilot Score: 4,7/5
Money-back: 31 days
Visit PureVPN »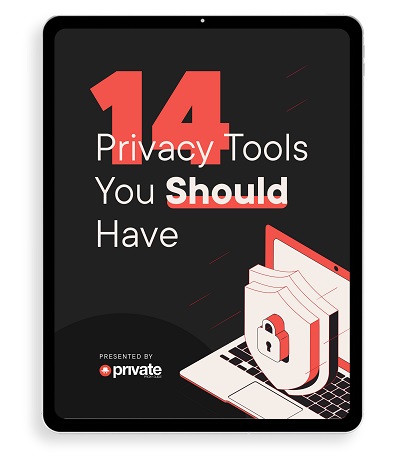 Learn how to stay safe online in this free 34-page eBook.