Apex Legends is a popular game, but if you're not using a VPN, you might be missing some features. Read on and find out all you need to know!
1. Best Apex Legends VPN 2023
Check out the following VPNs list and choose your favorite to use while you're playing Apex Legends!
1.1 NordVPN – Best Overall Apex Legends VPN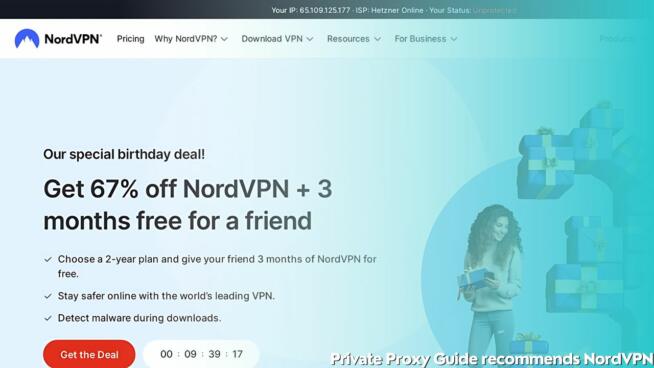 If you take a look at what NordVPN offers, you might quickly notice that the brand advertises as one of the best VPNs you could find out there. Therefore, if you play Apex Legends with this service, you could get incredible results.
NordVPN's features include more than 5,400 servers, which are located in 59 countries all over the world. At the same time, one of the best characteristics the VPN offers you is that it uses obfuscation to hide the fact that you're using it.
Consequently, regardless of the site you're browsing through, NordVPN can hide your data and your location. It's the ideal service for elite gamers, but also for beginners who simply want to learn the basics of the game and have fun.
You can use NordVPN on all famous platforms and connect up to six devices at once. Therefore, it gives you everything you need when you're playing Apex Legends.
1.2 ExpressVPN – Fastest Apex Legends VPN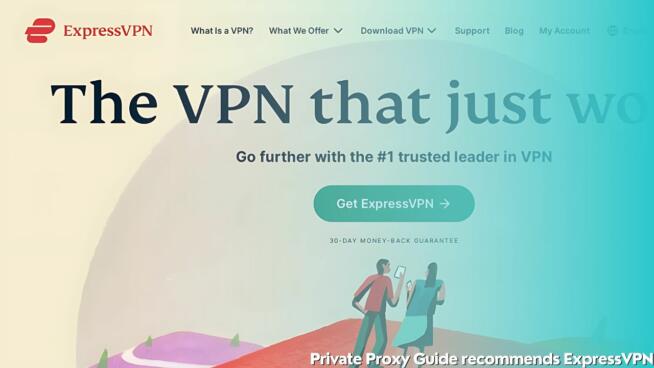 Another wonderful option is ExpressVPN, which is also a well-known service. It's a top-quality service with more than 3,000 servers, and you have 160 locations to choose from.
This option is one of the fastest services on the market, so you can reduce lag while you're playing if you choose it. Additionally, the servers are RAM-based, which is very convenient as well.
ExpressVPN is a fantastic option if you have used VPNs before since it offers you many unique features. Advanced gamers can take advantage of all the characteristics the service has, for example, bypassing geographical blocks. However, it's also a great alternative for beginners.
A kill switch is also available, and that's something you might be interested in, especially if you care a lot about cyber security. Even though it's slightly more expensive than other VPNs, you get a 30-day warranty, so you can get your money back if you're not content with the service.
1.3 CyberGhost – Safe VPN for Apex Legends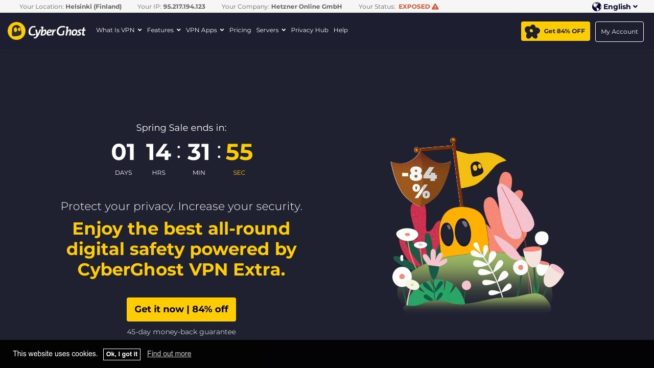 Unfortunately, not everything is easy to achieve when you're a gamer. Sometimes, servers take long to load, or not load at all – it can hinder your playing experience, so you should try to improve your circumstances.
CyberGhost has more than 60 servers in the United States, and the VPN is extremely easy to use, so you never need to worry if you've never used that type of software before.
Furthermore, regardless of the interface you use, you can have a great performance. A high-quality VPN like CyberGhost is a good strategy to manage all the things that slow you down while you're playing games.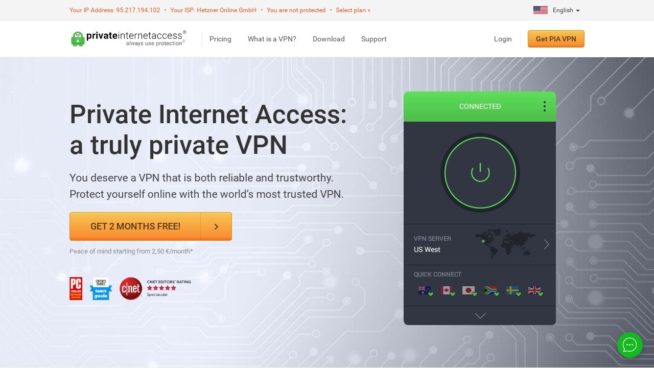 One of the best aspects of Private Internet Access is that it's extremely easy to use. It doesn't matter if you have experience or not, you can easily set up your account, and if you have any issues, you can contact the support team – they're ready to help you 24/7.
Private Internet Access is a California-based VPN service, and you can get great features if you choose it. Even though this VPN does not offer the same speed ExpressVPN and NordVPN do, it's a fantastic option, especially if you're a beginner and want to learn the basics of this software to enjoy your time playing Apex Legends.
Overall, Private Internet Access works well, and the brand is big on advocating for your privacy, so you never need to worry about your data when you're connected to the service. Simply choose your favorite server and start playing.
Private Internet Access Review
1.5 IPVanish – Apex Legends

VPN With Many Locations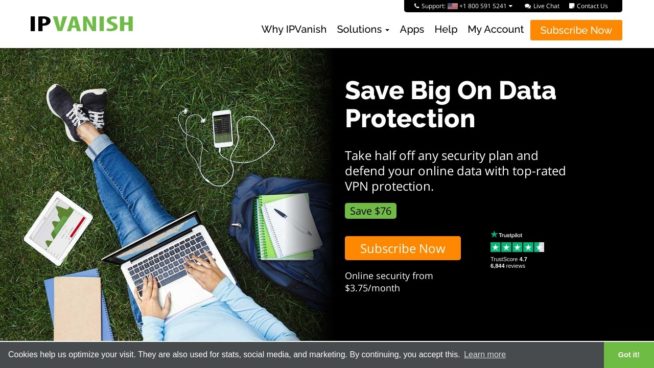 The last option on this list is IPVanish, which is another VPN service based in America. If you go for this alternative, you also have different servers available.
Playing Apex Legends can be hard unless you have a high-quality VPN to connect to. Overall, that's the only software that allows you to connect to servers in other locations, so your IPVanish might be the solution for all your problems.
Using IPVanish is extremely easy. All you need to do is to pick a server on the region you want to be in and start playing Apex Legends. You could connect to the United States or any other of the available locations.
IPVanish is safe, fast, and budget-friendly. It works correctly, and it offers all the features you need to play Apex Legends, so why not give it a try? It might work for you!
2. Why You Should Use a VPN For Apex Legends
Playing Apex Legends is one of the most fun activities you could do in your free time. It's an immensely famous game, and you can enjoy it even more if you're using a VPN.
Many gamers don't know how much a VPN can help them until they try it out and see it for themselves. Relying on a VPN to play Apex Legends is the only opportunity you might get to play the game in different regions, which is something you may want to enjoy, especially if you want your experience to be different.
When you use a VPN to play Apex Legends, you can compete against people from all over the world. Instead of solely playing against the gamers near you, you can test your skills and enhance them by interacting with individuals located very far from your current location.
If you're a dedicated gamer, you might understand the importance of enhancing your skills, especially when you're playing something like Apex Legends. Therefore, using a VPN might be the only method you have to ensure that you compete and interact with other players. If you don't rely on the software, you could miss a fantastic opportunity.
In some cases, you might simply want to have a different experience. You may be bored of your regional servers, which might cause you to lose passion for the game. Apex Legends can be very fun, so you shouldn't stop enjoying it just because you need to change the way you play it.
Some people don't like using a VPN because they believe they could experience lag. Others don't like switching servers, and they might even stop playing eventually. However, you can fix both problems by hiring a top-quality VPN service.
Fantastic VPN providers allow you to connect to servers in your region and reduce lag to ensure you get a smooth gaming experience. Consequently, if you rely on the software while you're playing Apex Legends, you might enjoy your time even more!
3. Risks of Getting Banned and Using a Free Apex Legends VPN
On many occasions, gamers are extremely scared of using VPNs while they're playing Apex Legends because they are scared of getting banned from the game.
Unfortunately, most well-known games have strict rules against using VPNs to protect the players. However, if you take a look at many people's reviews and experiences, you might notice that issues like these rarely happen when playing Apex Legends.
At the same time, you might think getting a free VPN might be a viable option, but that's not the case. Free ones may be dangerous, and sometimes they don't protect you at all even though they say they do, so make sure you only get the best software available.
4. Apex Legends VPN FAQ
Take a look at the following commonly asked questions. If you're new to using VPNs, you might want to understand more about the subject.
Even though hiring a VPN service might be daunting when you do it for the first time, once you start using it to play Apex, you may notice that it was the best choice you could make!
4.1 What Is a VPN?
The letters VPN stand for Virtual Private Network. It's a service you can subscribe to when you want to have a private connection. VPNs hide your traffic, online activity, and allow you to have an anonymous identity online.
4.2 Why Should You Care about Cyber Security?
Everyone should care about cyber security, especially if they're online a few hours per day, which is true for most people nowadays.
When you're playing Apex Legends or browsing on the web to learn more about the game, your identity might be in danger, as well as your personal information.
Unfortunately, there are many people online, and some of them have malicious intentions, which is why hiring a top-quality VPN service could be the way to hide your sensitive data and ensure you're always safe.
4.3 Should You Use a VPN for Apex Legends?
A VPN is a wonderful choice, regardless of whether you've hired one before or not. Playing Apex Legends can become a much more fun experience when you're using this kind of software since you can guarantee your safety, reduce lag, play against other competitors, and much more.
Even beginner gamers can enjoy all the features Apex Legends have to offer – simply hire the best VPN service you can find and start playing!
5. Conclusion
You might need a VPN to enjoy the best features of Apex Legends, so choose your favorite one from the list – your gaming experience could completely change.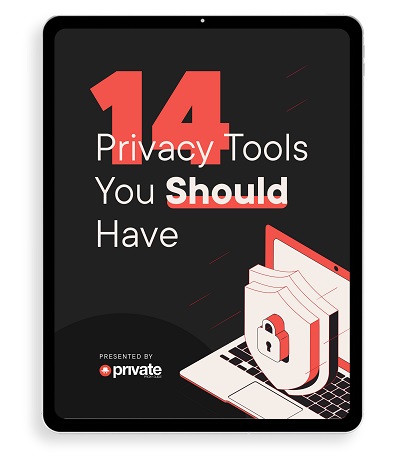 Learn how to stay safe online in this free 34-page eBook.