An Apple Watch has evolved tremendously since the original model was released back in 2015. It has gone from being a quirky new gadget to a status symbol to the smart accessory of the future.
So much more than the average time-keeping device, Apple Watches can help out in just about every area of life. Each model has a slightly different set of capabilities. They can all act as an extension to your phone, letting you answer calls and messages, check emails, and access the internet.
You can also use an Apple Watch to monitor your health by tracking your heart rate, daily steps, and sleep habits. The more recent, updated models can be linked up to your home security, bank cards, and even electronic house or car keys. With each new model released, the possibilities grow. Give it a few more years, and they could even be doing the washing up after dinner!
With all that data, most of which is connected to your phone, security and privacy are of the utmost importance. Apple products are known for their unbeatable anti-hacker software and are considered the most secure devices on the market.
That may be true, but there is still a risk that data being transferred between your watch and the primary device you use (phone, tablet, etc.) could become a target. Cybercriminals get more creative every day, so adding an extra layer of protection to the already formidable security protocols is not a bad idea.
1. Why Get a VPN for Your Apple Watch?
VPNs are the easiest and most effective way to maximize the safety of your online information, but they also come with a lot of other benefits. Here are a few of the reasons why setting up a VPN is the smart choice for your smartwatch:
⦁ Data traffic being sent to and from your Apple Watch could be at risk when using an unsecured network.
⦁ You can never have too much security, especially where your private and sensitive information is concerned.
⦁ Maintain a steady, reliable connection wherever you go, without needing to chase after free WiFi.
⦁ Get around location-based streaming restrictions for Netflix and other similar platforms.
⦁ Avoid blocked apps when traveling overseas or to a different region.
⦁ The best VPN providers have servers all over the country and across the world, so you stay protected wherever you go.
⦁ The subscription prices are more than affordable and well worth the money for your peace of mind.
The newer models are particularly worthy of the added security a VPN can offer. You may seem pretty sure your device cannot be hacked, but what if it were? These glorious gadgets hold data relating to your bank details, passports, and ID, to name a few: not to mention the connection to the security of your home.
Convinced?
If you are planning to take extra measures to enhance your digital privacy, the next step is knowing how to do it. Most people have their Apple watch connected to their iPhone for convenience on the go. Adding a VPN to your phone protects both devices wherever they may be. People who predominantly use theirs with an iPad can do the same thing.
2. How to Set Up a VPN on an IOS Device
⦁ Head to General Settings and choose the VPN option. (If a connection has already been established, you can see the server name visible here already. If there is none, it reads "not connected")
⦁ Select "Add VPN Configuration"
⦁ When you get to the next page, the top option is "type." Click on this option.
⦁ The VPN provider you have chosen should have given you instructions on what to input, most likely on the user app.
⦁ Go back to the configuration page.
⦁ Here, you can find the required details you need to fill out for your VPN. Complete the requests using the information provided by your chosen provider.
⦁ After entering your username and password, you should be redirected to the original VPN settings page.
⦁ Slide the button to On, and the job is done. If the connection has been successful, you should see the name of your VPN displayed in the settings.
3. Best VPN for Apple Watch 2021
3.1 NordVPN – Best Overall Apple Watch VPN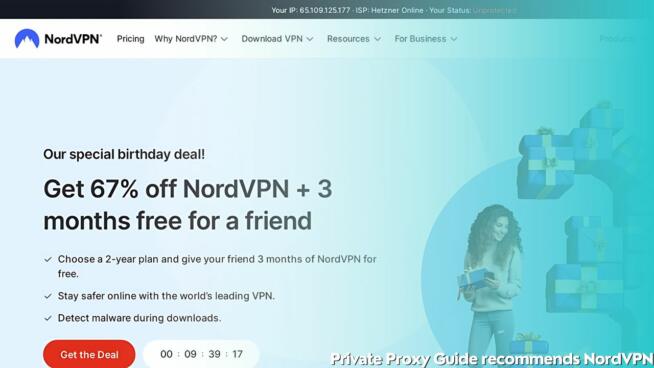 If most of your travel plans take place in the grand old US of A, installing Nord VPN for use on your Apple Watch is a good option. No other provider has as many servers in North America as Nord.
All those servers provide seamless, fast connections and perfect streaming conditions. Nord also has one of the most sophisticated geo-blocker navigation systems, so you need never worry about restrictions again.
Like all the best VPNs, Nord's service includes state of the art cybersecurity protocols and privacy settings, all wrapped up in a fantastic monthly deal. Using this VPN for your Apple devices in America is the best way to go.
3.2 ExpressVPN – Fastest VPN for Apple Watch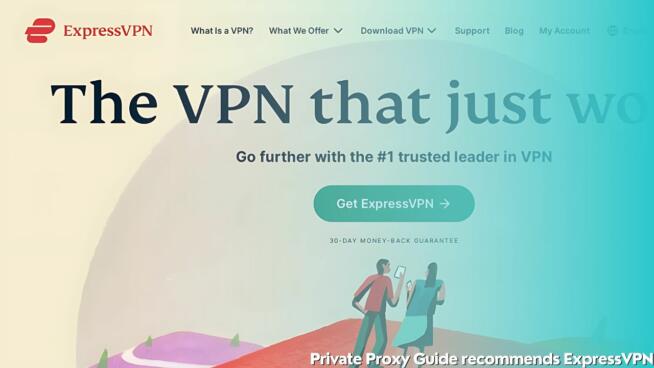 Despite having one of the lower server counts on this list, (still a respectable 3000) Express VPN is known globally as number one for speed and service. Residents and tourists in 94 different countries repeatedly vote this provider into the top spot.
People love the user-friendly app, especially if they have questions when away from home. Use it to get the most out of your subscription for your Apple Watch. Every security feature with Express VPN is up to date with the newest software and protocols, and it is constantly evolving to become even better!
Connection speeds across America and much of the world pale in comparison to Express VPN. No other provider on the market today can match the average speeds consistently, with only one or two even coming close.
With Express VPN, you don't have to choose between speed, privacy, or flexibility for your Apple Watch: you automatically get the full ticket.
3.3 PureVPN – Secure Apple Watch VPN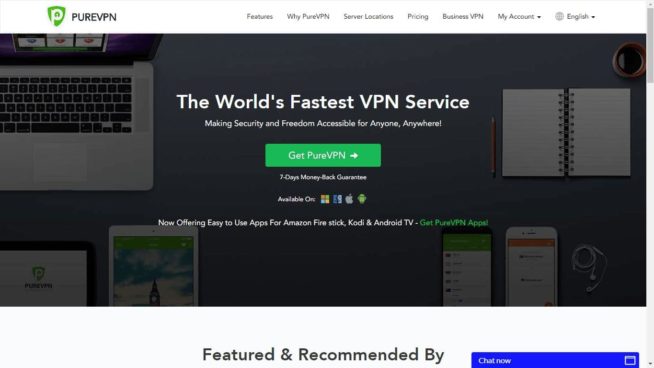 Frequent jet setters are dedicated fans of Pure VPN, making use of the epic network to stay connected in more than 140 countries. Subscribers enjoy totally unlimited internet freedom on every face of the globe and can use their Apple Watches just as they would at home.
Enjoy your adventure with the reassurance that you are protected, anonymous, and connected wherever you are in the world.
Pure VPN is one of the original large-scale VPN providers and has stood the test of time to prove its excellence. The performance across the board is amongst the best in the industry. More than 6500 servers work to provide a consistent and reliable connection, fast enough to stream or download at your leisure.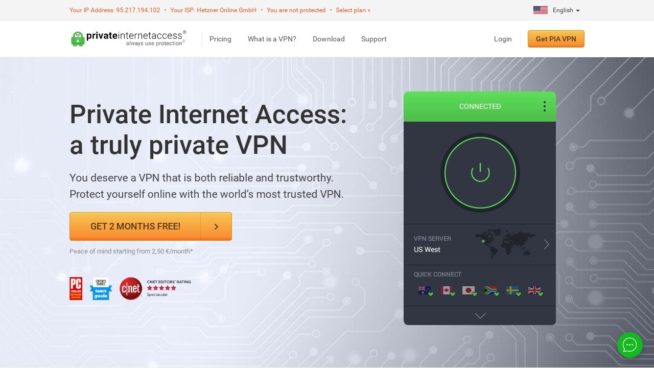 The name is a bit of a giveaway, but privacy is at the forefront of this provider's marketing. Commonly used for businesses and people traveling for work purposes, PIA adheres to strict no-log policies and has some of the best encryption software in the industry.
Private Internet Access is not only one of the most secure networks, but it is also one of the biggest. A staggering 35,000 + servers provide the best coverage you could ask for across 78 countries.
Your Apple Watch is sure to be going with you on your travels, be they domestic or international, but it cannot function at full capacity overseas due to geo-blocker and restrictions. Private Internet Access easily gets around any obstacle.
Keep your data safe and your privacy protected. Utilizing PIA's impressive network to make your travels easier and keep your Apple Watch functioning as normal.
Private Internet Access Review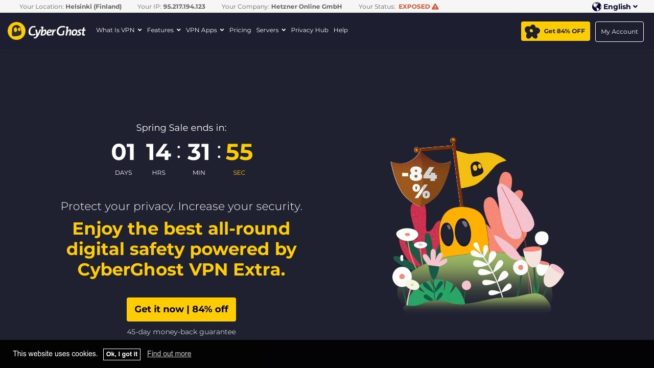 What started out as a small Romanian VPN has rapidly grown into one of the most recognizable names in the business. CyberGhost is known worldwide for its specialized streaming servers that make it easy to access international libraries from Netflix, Dinsey +, and other big-name entertainment platforms.
Cybersecurity is a given here: the latest software and advanced encryptions get the job done and more. If you need to hide your IP address, this is a good way to look.
With almost 40 million subscribers using over 7000 servers spread across 91 countries, CyberGhost is right up there with the biggest and best in the industry. Europe, in particular, is extremely well covered. The flexible connection plan, multi-screen options, and military-grade encryption software make this one of the best choices for your Apple Watch.
4. The Bottom Line
It gets easy to feel you have nothing to worry about regarding online security when you buy an Apple product, but you know what they say about those who assume. Although they may be more protected than other brands, these hackers are clever.
When you connect an Apple Watch and all its life-changing gadgets to another device, that information could become vulnerable. What's the harm throwing a little more security in there?
Apple Watches are not cheap, but the data they store is worth a whole lot more. VPN subscriptions are affordable, simple, and efficient ways of enhancing your Apple Watch's already tight security and can revolutionize the way you use the internet.
VPN Service


www.nordvpn.com
NordVPN
Review
Price: $11.95 $3.71/month
Servers: 5500+ in 59 countries
Simultaneous connections: 6
Jurisdiction: Panama
Payment: PayPal, AmazonPay, Crypto, Google Pay, Klarna
Torrenting: OK
Unblocks US Netflix: Yes
Dedicated IP: $70/yr
TrustPilot Score: 4,7/5
Money-back: 30 days
Extra: Double VPN, Obfuscated servers
Visit NordVPN »


www.expressvpn.com
ExpressVPN
Review
Price: $12.95 $8.32/month
Servers: 3300+ in 94 countries
Simultaneous connections: 5
Jurisdiction: British Virgin Islands
Payment: PayPal, Crypto, AliPay, Klarna,
Torrenting: OK
Unblocks US Netflix: Yes
Dedicated IP: Not provided
TrustPilot Score: 4,7/5
Money-back: 30 days
Visit ExpressVPN »


www.cyberghostvpn.com
CyberGhost
Review
Price: $11.99 $2.25/month
Servers: 6600+ in 89 coutrines
Simultaneous connections: 7
Jurisdiction: Romania
Payment: PayPal, Crypto
Torrenting: OK
Unblocks US Netflix: Yes
Dedicated IP: $51/yr
TrustPilot Score: 4,8/5
Money-back: 45 days
Visit CyberGhost »


www.surfshark.com
Surfshark
Price: $11.95 $2.49/month
Servers: 3200+ in 65 coutrines
Simultaneous connections: Unlimited
Jurisdiction: British Virgin Islands
Payment: PayPal, Crypto, Google Pay, Amazon Pay
Torrenting: OK
Unblocks US Netflix: Yes
Dedicated IP: Not provided
TrustPilot Score: 4,3/5
Money-back: 30 days
Visit Surfshark »


www.purevpn.com
PureVPN
Review
Price: $9.60 $3.33/month
Servers: 6500+ in 140 coutrines
Simultaneous connections: 10
Jurisdiction: Hong Kong
Payment: PayPal, Credit Cards
Torrenting: OK
Unblocks US Netflix: Yes
Dedicated IP: $35.88/yr
TrustPilot Score: 4,7/5
Money-back: 31 days
Visit PureVPN »