An Argentinian citizen traveling abroad can utilize a VPN to get access to whatever they desire from home, whether it's their favorite TV series or their online banking services. A VPN accomplishes this by altering your device's IP address to make it appear as if you're in the location chosen on the VPN app.
Foreign visitors to Argentina, on the other hand, may be unable to access region-locked streaming services such as HBO Max, BBC iPlayer, and Prime Video while on vacation. While traveling, a VPN can help you keep access to a wide range of movies and TV series. It also protects your internet connection when using public WiFi networks in cafes, hotels, and airports.
1. About Argentina
Argentina is a large country in South America's southern hemisphere. It's the world's eighth-largest country, the second-largest in South America after Brazil, and roughly one-third the size of the US. Argentina is surrounded by Chile and the Andes Mountains.
The Pampas, a flat, lush grassland to the east of the Andes, make up the country's interior. Furthermore, the Atlantic Ocean forms the country's eastern border – to the northwest is Bolivia, while Paraguay is north of the country. The Andes Cordillera, a steep mountain spine in the Andes, forms a natural 3,195-mile boundary with Chile.
2. Why Do You Need a VPN in Argentina?
In 2017, the public WiFi at a Starbucks in Buenos Aires was hacked, forcing all devices connected to it to mine cryptos.
This emphasizes one of the primary dangers of connecting to a public WiFi network: you never know who might be listening in. Additionally, if you don't take safeguards, your personal information could be accessed and potentially stolen. A VPN will encrypt your connection, making it impossible for this to happen.
If you're visiting Argentina for the first time, you may discover that you can't access your favorite internet streaming channels from your home country. The majority of video sites and applications are region-locked; however, with a VPN, you can access them.
3. Best VPN for Argentina 2022
Are you looking for the best VPN in terms of speed, reliability, safety, and privacy? Here are our top five options:
3.1 ExpressVPN – Fastest VPN for Argentina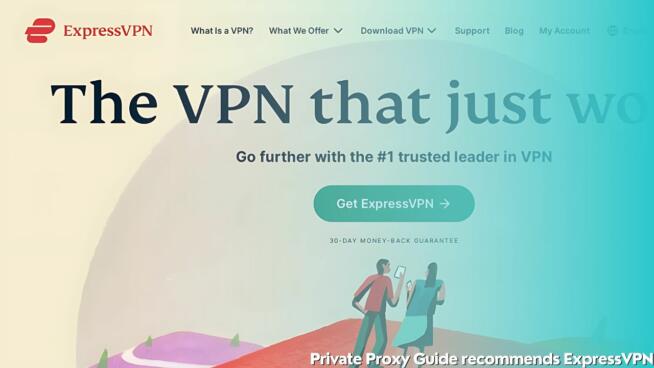 Our top pick is ExpressVPN. It has military-grade encryption, a global network, and fast connections. This company provides access to over 3,000 servers in 94 countries worldwide.
Argentina is one of these countries, although only in a virtual sense. You obtain an IP address from Argentina when you connect to the virtual location; however, you're actually linked to a server in Brazil.
ExpressVPN has been tested with numerous streaming services, including HBO, US Netflix, Amazon Prime Video, Hulu, ESPN, BBC iPlayer, and others. Support is available 24 hours a day, seven days a week via live chat on the site.
Security features such as an internet kill switch, 256-bit AES encryption, and DNS leak protection are included. Within the encrypted tunnel, your data is always kept safe.
This VPN only saves non-identifying information and keeps IP addresses masked. It has simple iOS and Android apps and desktop versions for MacOS, Windows, and Linux. Furthermore, it has a router firmware app with custom firmware. You can make up to five connections at the same time with a single subscription.
3.2 NordVPN – Best Overall Argentina VPN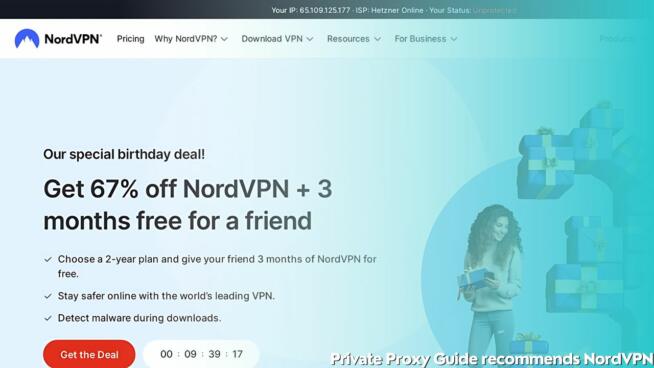 NordVPN is one of our top choices when it comes to the best VPN for Argentina. It has a network of over 5,000 servers in 60 countries. Fortunately, over 20 of these are in Argentina. Obtaining an IP address in Argentina or from anywhere else in the globe, is a simple procedure.
Unlike many other VPN operators on this list, NordVPN does not employ virtual locations for Argentina. Its servers are physically located in Argentina.
NordVPN has some of the quickest speeds we've observed, and it's compatible with HBO, US Netflix, Amazon Prime Video, Sky, ESPN, Sling TV, and other streaming services.
Clients can choose servers that are designed for specific features such as double VPN, HD video streaming, and Tor over VPN. When using this provider, NordVPN doesn't keep any user data, and all data traffic is safeguarded with an internet kill switch, 256-bit encryption, and DNS leak protection.
Windows, iOS, Android, Linus, MacOS, and Fire TV apps are all available. A basic package allows you to connect up to six devices at once.
3.3 PrivateVPN – User-friendly Argentina VPN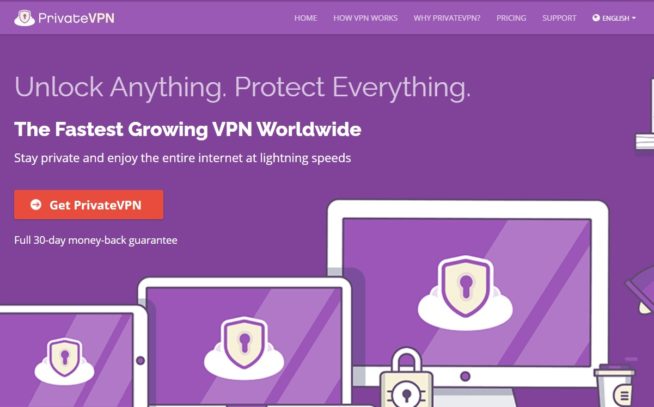 PrivateVPN, based in Sweden, has not been around as long as some of the other VPN companies on this list; however, it routinely delivers fast, stable speeds and works with all major streaming platforms. HBO, Netflix, Hulu, BBC iPlayer, and Amazon Prime Video are among the streaming services it can safely access.
It currently has over 200 servers in 63 countries, one of which is in Buenos Aires – the server is physically located in Argentina because PrivateVPN doesn't employ virtual locations.
PrivateVPN is ideal for people because it has an internet kill switch, does not log user data, and enables port forwarding.
256-bit AES encryption, an internet kill switch, DNS leak protection, and perfect forward secrecy are among the security features. A basic subscription allows up to 10 devices to connect at once.
Apps for MacOS, Windows, Android, and iOS are available from PrivateVPN. All packages come with a 30-day money-back guarantee.
3.4 CyberGhost – Safe VPN for Argentina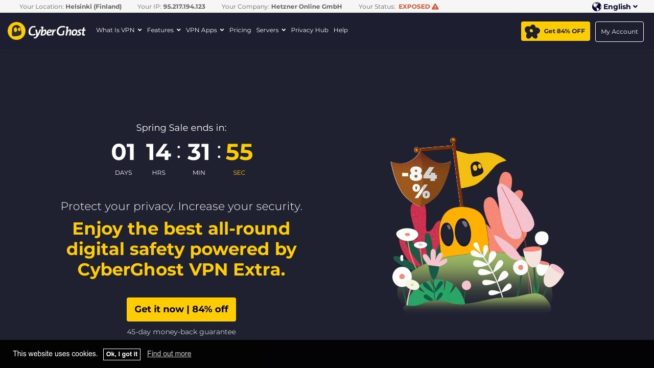 CyberGhost, based in Romania, has over 7,000 servers in 91 countries. By way of a virtual location, Argentina hosts nearly 50 of them. As a result, even if you receive an Argentinian IP address, the server is physically situated in another nearby country. You have access to Argentina-only online services and the same level of security. This can be an advantage or disadvantage depending on what you're looking for.
The CyberGhost app can help you safely access streaming services such as US Netflix, Amazon Prime Video, and BBC iPlayer.
Your data is never leaked thanks to an internet kill switch, 256-bit encryption, DNS leak protection, and perfect forward secrecy. CyberGhost does not keep any user information, including IP addresses. An anti-malware defense, ad blocker, and anti-tracking are among the other security measures.
MacOS, Windows, iOS, Android, and Linux apps are all available. You can also connect seven devices at the same time with a single subscription.
3.5 HideMyAss VPN – Argentina VPN

With Good Support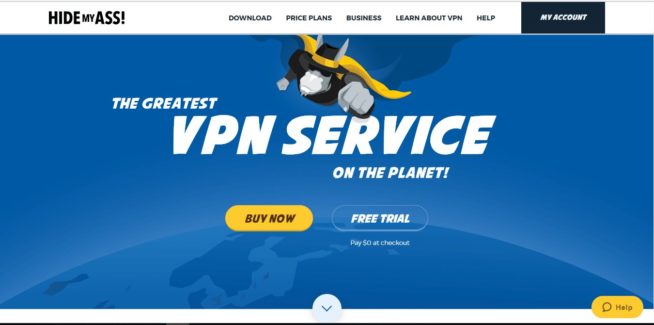 Hide My Ass (HMA) has over 1,040 servers located in 210 countries around the world. This means you can continue to access your favorite services and sites when away from home.
The HMA VPN provides fast speeds the majority of the time. During peak hours, the speeds may be somewhat reduced.
You'll get access to the most up-to-date security. HMA makes use of The OpenVPN protocol, which uses 256-bit AES encryption and a no-log policy. An internet kill switch is also available to prevent data exposure by accident. HMA doesn't accept cryptocurrencies as a form of payment. Keep in mind that making payments with cryptos may offer an added layer of security.
The customer support department is helpful and friendly if you need assistance setting up the app on your router.
You can use HMA's 30-day money-back guarantee to try out all its services.
4. Argentina VPN FAQ
4.1 How Do VPNs Improve my Privacy?
A VPN establishes an encrypted tunnel that directs all data sent and received by your device through an intermediate server in a location of your choosing. This not only masks your true location but also stops prying eyes from seeing the websites you visit. As a result, any app, site, or online service you visit will believe you are in the location of your chosen server.
4.2 Are VPNs Legal in Argentina?
Yes, it is perfectly legal. When visiting the country, we recommend using a reliable service such as ExpressVPN to use your accounts and internet services.
4.3 Can I Use a Free VPN for Argentina?
Free VPNs abound on the internet, and they're well-publicized to boot. With appealing offers such as zero upfront payments, free suppliers will entice you to sign up. However, that's usually where the allure ends.
Often, free VPN services throttle bandwidth, impose data limitations, use insecure encryption, and only provide access to one or two servers. They also have a shady history of using invasive adverts, data mining, and malware to finance the service. Furthermore, you will almost certainly have an inconsistent connection, and it will be unable to assist you in safely accessing your chosen services.
5. Conclusion
You need a VPN to access international content from Argentina (or local content from outside the region). Choose a service that has a global network of safe servers and quick speeds.
When it comes to Argentina, we recommend ExpressVPN. It has servers all over the world and offers fast streaming rates. Moreover, it also keeps you anonymous by employing a kill switch, military-grade encryptions, and a no-logs policy. ExpressVPN has a 30-day money-back guarantee, so you can try it risk-free.
VPN Service

www.nordvpn.com
NordVPN
Review
Price: $11.95 $3.71/month Servers: 5500+ in 59 countries Simultaneous connections: 6 Jurisdiction: Panama Payment: PayPal, AmazonPay, Crypto, Google Pay, Klarna Torrenting: OK Unblocks US Netflix: Yes Dedicated IP: $70/yr TrustPilot Score: 4,7/5 Money-back: 30 days Extra: Double VPN, Obfuscated servers Visit NordVPN »

www.expressvpn.com
ExpressVPN
Review
Price: $12.95 $8.32/month Servers: 3300+ in 94 countries Simultaneous connections: 5 Jurisdiction: British Virgin Islands Payment: PayPal, Crypto, AliPay, Klarna, Torrenting: OK Unblocks US Netflix: Yes Dedicated IP: Not provided TrustPilot Score: 4,7/5 Money-back: 30 days Visit ExpressVPN »

www.cyberghostvpn.com
CyberGhost
Review
Price: $11.99 $2.25/month Servers: 6600+ in 89 coutrines Simultaneous connections: 7 Jurisdiction: Romania Payment: PayPal, Crypto Torrenting: OK Unblocks US Netflix: Yes Dedicated IP: $51/yr TrustPilot Score: 4,8/5 Money-back: 45 days Visit CyberGhost »

www.surfshark.com
Surfshark
Price: $11.95 $2.49/month Servers: 3200+ in 65 coutrines Simultaneous connections: Unlimited Jurisdiction: British Virgin Islands Payment: PayPal, Crypto, Google Pay, Amazon Pay Torrenting: OK Unblocks US Netflix: Yes Dedicated IP: Not provided TrustPilot Score: 4,3/5 Money-back: 30 days Visit Surfshark »

www.purevpn.com
PureVPN
Review
Price: $9.60 $3.33/month Servers: 6500+ in 140 coutrines Simultaneous connections: 10 Jurisdiction: Hong Kong Payment: PayPal, Credit Cards Torrenting: OK Unblocks US Netflix: Yes Dedicated IP: $35.88/yr TrustPilot Score: 4,7/5 Money-back: 31 days Visit PureVPN »