Instead of being an optional security measure, VPNs have become a necessity. Considering the increasing number of digital threats, including data theft and unauthorized access, it is not sensible to use the internet without a Virtual Private Network.
However, the process of installing and managing VPN apps on all devices in your home can be cumbersome. It is even more so if you use devices like smart TVs and smart speakers.
Fortunately, you have a better solution if you use an ASUS WiFi router. These routers have a feature called OpenVPN, which allows you to set up a VPN service at the router level.
Once you have done it, all devices connected to the WiFi router will have VPN protection by default. You do not have to worry about signing in or installing individual apps.
Verdict
We believe you liked our coverage of the best VPNs for ASUS routers. As you can see, we have considered a number of factors before recommending each VPN service. Here are some quick recommendations for you:
If you are looking for the best VPN for ASUS routers, you can go for NordVPN.
If you want to save some money in the long run, IPVanish is a great option too.
If you need a free yet reliable VPN for basic needs, you can check out ProtonVPN.
In the end, there is no point in getting a cheaper VPN if it cannot fulfill your requirements. For instance, you should get a suitable VPN service if you want to unblock maximum streaming services.
On the other hand, the exact VPN might not work if you need to access the internet from multiple virtual locations.
So, if you have a flexible budget, you should utilize its maximum capacity while getting a VPN subscription.
1. How We Chose the Best VPN for ASUS Routers?
But, here's the thing:
Not all VPN services are compatible with ASUS WiFi routers. Even if they were, it does not make sense to get a random VPN for your ASUS router.
You might compromise speed, performance, and, most of all, security. So, if you want the best access and security features, you must use one of the best VPNs for ASUS routers.
It is precisely what we have done here.
We did a hands-on review of the popular VPN services before choosing the seven best options for those who own an ASUS router. But, of course, we have given equal importance to aspects like compatibility, features, security, and customizability.
Therefore, you can easily find a VPN service that works with ASUS routers and provides one of the best VPN experiences. Before we go into detailed reviews, here is a quick comparison table to help you choose better.
2. Best VPN for ASUS Routers: A Quick Comparison
| | | | |
| --- | --- | --- | --- |
| VPN | | | |
| Our Ranking | 1 | 2 | 3 |
| Servers | 5,100 | 3,000 | 9,023 |
| Concurrent Connections | 6 | 5 | 7 |
| Average Speed | 100Mbps | 100Mbps | 100Mbps |
| Streaming Sites Support | Netflix, Hulu, Amazon Prime Video, BBC iPlayer | Netflix, Hulu, Amazon Prime Video, BBC iPlayer | Netflix, Disney+, HBO Max, Prime Video, Hulu, YouTubeTV, NBC, BBC iPlayer |
| Price (When Billed Monthly) | $11.99 per Month | $12.95 per Month | $12.99 per Month |
As you can see, even the best VPNs within the industry offer different elements in similar packages. So, you should know how to make the right choice. Rest assured, all these VPN services offer built-in support for the OpenVPN protocol, extending support to most ASUS routers.
Do not worry if you cannot pick the best VPN for your ASUS router. You can continue reading our in-detailed review of these VPN services and how they perform in real life.
3. Best VPN for ASUS Routers: Reviews
3.1 NordVPN – Best Overall VPN for Asus Routers
NordVPN is undoubtedly one of the best VPN services you can find today, not just for ASUS routers. We also loved the average speed and privacy features in the package, and it deserves to occupy the first position.
Compatibility
NordVPN has already prepared in-depth tutorials for many router firmware, including ASUS default and the AsusWRT Merlin firmware. The setup process does not take more than a few minutes. You can manage all your VPN profiles from the central dashboard as well.
Speed
First, NordVPN offers incredible speeds compared to other VPN services. It comes in handy when you have to stream content from another continent. On a related note, you can use the service to unblock streams from Netflix, Hulu, Amazon Prime Video, BBC iPlayer, and more.
Features
This VPN service packs several additional features like threat protection and dark web monitoring. You can also get a dedicated IP address. Thanks to its collection of more than 5,400 servers, privacy concerns will not bother you again. Likewise, its split tunneling support is handy when you partly want VPN protection.
Privacy
NordVPN offers some privacy-centric features as well. First, its no-logs policy ensures that everything you do on the internet is anonymous. Similarly, IP masking and multi-factor authentication can make the experience more secure.
Pros
It offers the best streaming/browsing speeds
A vast number of servers to choose from
Built-in support for ASUS routers/firmware
Cons
It supports only up to 6 concurrent connections
Pricing
While the monthly plan sets you back at $11.99, you can save a lot and pay only $3.29 if you choose a two-year plan. So we think it is as reasonable as it gets.
3.2 ExpressVPN – Fastest VPN for Asus Routers
ExpressVPN is another trusted name in the VPN industry for obvious reasons. As you can guess, it offers total compatibility with ASUS routers and other devices, and we can recommend this service without a doubt.
Compatibility
You can choose between a couple of options in terms of compatibility. First, you can use the VPN service on select ASUS routers. Alternatively, you can purchase a custom-designed VPN router from ASUS if you do not mind spending a little extra.
Speed
Because ExpressVPN has been designed to break geo-restriction boundaries, it does not compromise speed at any point. As a result, it can compete with our first pick regarding browsing and streaming speed. We should appreciate its vast network of more than 3,000 servers.
Features
A couple of unique features make ExpressVPN an excellent choice for most people. For instance, it offers one of the best tech support channels in the industry. You can also count on the 30-day money-back guarantee, which should give you peace of mind while testing the VPN.
Privacy
ExpressVPN uses one of the most robust encryption algorithms in the VPN industry. When combined with the strict no-logging policy, anonymity should not be a concern. There are also some security-focused features in the native apps.
Pros
ExpressVPN supports custom router firmware
You can have access to more streaming sites
It offers state-of-the-art technology
Cons
It can be slightly on the expensive side
Pricing
The monthly plans for ExpressVPN start at $12.95, but you can save up to 35% if you get the annual plan. In that case, you have to pay only $8.32 per month.
3.3 CyberGhost – Safe VPN for Asus Routers
You can also consider going with CyberGhost if you need a low-cost VPN for your ASUS router. The VPN service also offers standard security features you would need in the long run.
Compatibility
Once again, you have two options to ensure compatibility between your router and CyberGhost VPN. First, you can manually configure CyberGhost VPN on the ASUS router. Alternatively, you can get one of the ASUS FlashRouter devices pre-configured with CyberGhost VPN.
Speed
As you can guess, CyberGhost VPN is highly rated for its speed. We also noticed that the product offers top speeds when it comes to streaming. Even though you can connect only 7 devices simultaneously, the VPN lets you access many streaming platforms like ESPN, YouTubeTV, etc.
Features
CyberGhost VPN takes a holistic approach to make your digital footprint more secure than other VPNs we have tested. We should also mention that the VPN apps for platforms like Windows, macOS, and iOS work perfectly fine.
Privacy
Even though CyberGhost VPN keeps your activities safe and anonymous, the privacy engine could perform a little better in bypassing VPN blocking. If you live in a country that has blocked the use of VPNs, CyberGhost may come across issues.
Pros
CyberGhost VPN offers a more reasonable plan
You can get it pre-configured or manually configure it
It unlocks many localized streaming services
Cons
It does not work well in VPN-blocked countries
Pricing
You have to pay $12.99 per month if you want monthly billing. However, if you can get the two-year pricing package, you have to pay only $3.25, which is super affordable.
3.4 Surfshark VPN – Best Budget VPN for Asus Routers
Surfshark is another VPN worth considering if you need a secure and reliable internet experience. It aims to secure your digital life from different aspects, including WiFi protection.
Compatibility
Like other VPNs we have talked about, Surfshark VPN also offers dedicated options for router management. So as long as you have an ASUS router, you can set up the VPN service in a few clicks. You also have an option to get a router pre-configured with Surfshark.
Speed
In terms of speed, Surfshark is okay, but you cannot expect the best speed all the time. Nevertheless, it does provide a decent experience while streaming content. Of course, the speed will also depend on whether you use all its features like Kill Switch, IP rotator, and ad-blocker.
Features
Surfshark VPN does not want you to miss out on rich features. For instance, in addition to the basic options like the no-logging policy, you get two-factor authentication and more than 3,200 servers to pick from. Most importantly, you can connect UNLIMITED devices to the service at a time.
Privacy
The company uses multiple options to ensure your privacy on the web. First of all, it uses AES-256 encryption for all data transmission. You can also enjoy maximum support for safer protocols like Wineguard, OpenVPN, and IPsec.
Pros
Surfshark plans are reasonably priced
It offers advanced VPN management features
It comes with a built-in ad and pop-up blocker
Cons
Pricing
You can get Surfshark VPN for as low as $2.49 per month if you choose the two-year plan. But, if you prefer monthly billing, the price will be $12.95.
3.5 IPVanish – VPN With User-friendly Apps for Asus Routers
Even though IPVanish claims to be the fastest VPN in the market, we have a different opinion. But it doesn't make the VPN package unworthy of a position on this list. You can save some money as well.
Compatibility
As long as you use an ASUS router with the AsusWRT system, installing and using IPVanish on it will not be a problem for most people. However, unlike other VPNs, IPVanish does not offer many options when you want to get a pre-configured VPN router from the market. It would have been nice to see one, though.
Speed
As we said, IPVanish makes a point of claiming to be the fastest VPN out there. However, it is not true. While we do not mean that IPVanish is extremely slow, you would notice some drop in speed sometimes. We think the limited number of servers is the reason for the low-speed situation.
Features
IPVanish VPN apps are pretty basic in terms of features. Indeed, you can count on the no-logs policy and the lack of ads, but that's about it. You do not get many features like a kill-switch or two-factor login for the most part.
Privacy
The company does not take the point of data privacy lightly. As a result, you can rest assured that your data is handled with care. For instance, you get military-grade servers and independent log-keeping audits to keep things secure.
Pros
It can be a less expensive choice for most people
You can easily set it up on AsusWRT routers
It is easy to get started with
Cons
It can seriously improve the overall streaming speed
Pricing
You can get the monthly plan of IPVanish by paying just $10.99, which is lower than others. However, even the yearly plan of the service brings the price to only $3.99 per month.
3.6 VyprVPN –

Highly Compatible VPN for

Asus Routers
With cutting-edge features and impressive UI designs, VyprVPN has been designed to enable security across your internet experience. And it is an excellent choice for ASUS routers.
Compatibility
VyprVPN takes a few steps further by increasing the compatibility with routers. You can configure the VPN with routers with firmware versions like AsusWRT, OpenWRT, Tomato, Synology, and Blackberry. So, it does not matter where you want to keep the router; setting it up won't be a problem.
Speed
Even though VyprVPN has only 700+ VPN servers around the globe, it does not compromise the speed. It is also great to choose between 300,000 IP addresses, which are helpful while streaming geo-locked content. The list of supported streaming services includes most of your favorite platforms.
Features
You will also have access to advanced features like DNS leak protection and split tunneling. In addition, you do not have to worry about logs because they do not exist. It is also worth noting that you can connect up to 10 devices simultaneously.
Privacy
In terms of privacy audits, VyprVPN has scored well. As a result, you do not have to worry about your data being shared with third parties. You can also use the dedicated modes for public WiFi security and a one-click kill switch.
Pros
VyprVPN offers support for multiple router firmware designs
Advanced features like a one-click kill switch and split tunneling
It provides decent streaming speed across services
Cons
A limited number of server locations and IP addresses
Pricing
The monthly-billed package of VyprVPN costs $15 per month, but you can pay only $8.33 if you purchase the service for 12 months.
3.7 ProtonVPN – VPN With Good Data Retention Laws for Asus Routers
Last on this list but not least, ProtonVPN is an excellent choice if you need a free VPN that you can trust. It comes from the same team behind ProtonMail and ProtonDrive, aimed toward privacy on the internet.
Compatibility
As you can guess, ProtonVPN works with the AsusWRT router. However, getting routers pre-configured with the VPN service is impossible. So, for the time being, you must restrict your options to manual installation and management.
Speed
The free version of ProtonVPN does not offer the highest speed, per se. But, on the other hand, when you move to a premium plan, you can keep all your worries about the speed at bay. Thanks to the multi-GBps capacity of the network, you can browse, stream and download content with no hassle.
Features
The team at ProtonVPN has integrated multiple features into the service. These features help you in creating a super-secure internet experience for most people. For instance, you can count on the modern UI and the full support for P2P torrenting.
Privacy
There are privacy-centric features in the package as well. You can expect all the excellent features like a kill switch and Tor over VPN. In addition, the company takes specific steps to prevent DNS leakage and unauthorized access in the long run.
Pros
It offers the best level of privacy and security
It is based in Switzerland, where data retention laws are liberal
You can enjoy the best apps for most platforms
Cons
The free plan offers limited browsing/download speeds
Pricing
As we said, there is a free-to-use plan that offers limited resources. However, if you want to go premium, you can pay either $9.99 per month or $4.99 per month if you choose the 2-year plan.
4. How to Install a VPN on an ASUS Router?
We believe you have decided on the VPN service you should go with. Now, it's time to install and set up the VPN server on your ASUS router. Fortunately, the process does not take more than a few minutes. Nor does it require much technical expertise.
Instead, you can follow the simple steps below to install your favorite VPN on an ASUS router.
Once you have subscribed to the VPN service, you have to download the VPN configuration files from the official website. You can also find the login credentials during the setup process.
Now, open 192.168.0.1 or 192.168.1.1 on your browser. First, ensure that the device is on the same WiFi network where you like to install the VPN.
Once you are on the ASUS Router control panel, you can go to VPN VPN Client Add Profile from the sidebar

Choose the OpenVPN protocol to proceed further
In the next step, you can provide the username-password combination you received from the VPN.
There will be an option to upload the configuration files. Click on the 'Choose file' button and select the configuration files from the computer.
Click on OK to save your settings
You can click on the Activate button to turn on the VPN in this step.
That's it. You have installed the VPN on your ASUS WiFi router using the OpenVPN protocol. Now onwards, all devices connected to the WiFi router will be under VPN protection.
By the way, please keep in mind that you have to download different configuration files for different locations. Once you have created the profiles, you can quickly change them from the router dashboard.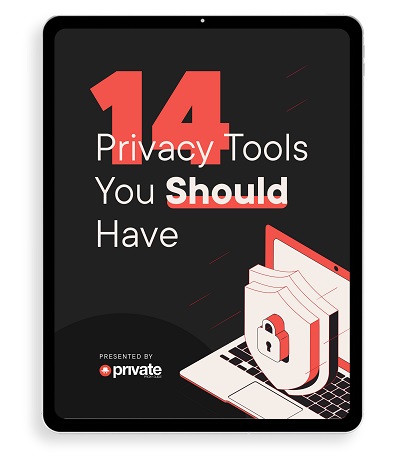 Learn how to stay safe online in this free 34-page eBook.