Austria is known for its stunning mountain landscapes and beautiful historic cities. It is one of the most visited places in Europe, welcoming more than 30 million tourists every year.
It is also one of the many European countries that are championing anti-piracy laws that make it next to impossible to stream online content anywhere other than registered, paid sites.
Similar to Australia and Singapore, Austria has recently moved to restrict access to free content-sharing sites, requiring ISPs in the country to block the sites entirely. It is a popular move with Hollywood, but not many people use these websites every day.
What does all this mean? Essentially, if you plan to visit Austria, you better say goodbye to your online content access. That is, of course, unless you have a VPN installed on your device.
VPNs are the best and only way to maintain the same level of access and connection that you experience at home, no matter where you go. Austria has very different digital laws from the US, but that should not impact your time there.
1. Best Austria VPN in December 2023
Here are five of the best VPNs to use during a trip to Austria. We have chosen based on the server locations, connection speeds when tested, and the security features on offer.
1.1 NordVPN – Best Overall Austria VPN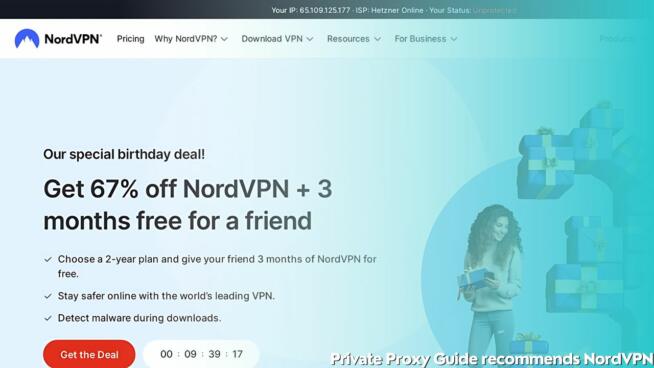 The second best VPN for use in Austria, in our opinion, is Nord. NordVPN is a globally recognized powerhouse of internet safety and enjoyable browsing. It has 35 servers in Austria alone and thousands more spread across 60 other countries worldwide.
Nord is known for its use of P2P servers and its double VPN feature. Both of these things improve the internet performance exponentially by doubling up the connection and fighting against computer viruses.
In terms of balance and across-the-board consistency, Nord is number one. It offers IP shielding, geo-unblocking, top-grade encryption, and impressive connection speeds. Whether you love to stream or are just going to Austria to work, Nord has got you covered.
1.2 ExpressVPN – Fastest VPN for Austria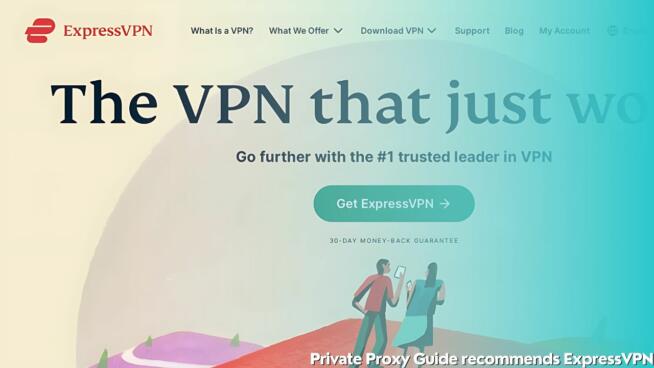 ExpressVPN is hard to beat no matter where you go in the world. The provider offers servers in 95 countries across the world (including six in Austria) and has the best and most consistent connection speeds of any VPN on the market today. Additionally, it is one of the best at working around those pesky geo-blockers.
The exceptionally fast upload and download speed are not the only things worth noting, though. ExpressVPN also has some seriously impressive security features. The encryptions used are military-grade and follow a no-logs policy.
ExpressVPN works compatibly with all the major platforms, including IOS, Windows, Android, and Mac. You can connect up to five devices at once to keep everything connected and protected wherever you go. Using ExpressVPN during your time in Austria is sure to make the whole thing smoother and easier from beginning to end.
1.3 CyberGhost – Safe VPN for Austria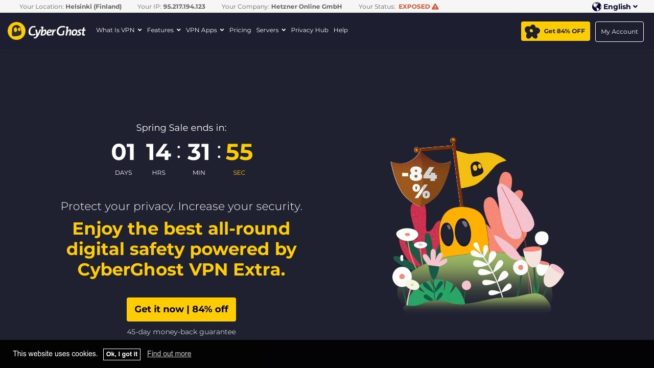 CyberGhost is one of the only VPN providers that can give Nord and Express a run for their money. The two top dogs have been undisputed champions for quite a while, but this young pup is coming for the crown. With an incredibly varied selection of smart features and benefits that cover every need, an internet user could have, CyberGhost is one to watch.
No other VPN provider has as many servers in Austria as CyberGhost does, coming in with an impressive 205 servers in the country alone! In total, the provider has almost 7500 servers across 91 countries, so you are covered wherever you go. Combine that with an excellent customer support team, and there is nothing not to love!
Excellent security, connection speeds that rival those of ExpressVPN, and a generally well-rounded service overall: CyberGhost is a force to be reckoned with if ever we saw one!
1.4 IPVanish – Austria

VPN With Many Locations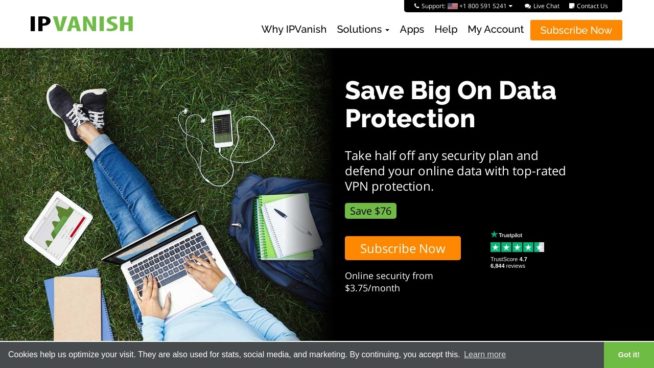 IPVanish works in more than 55 countries as is a firm favorite amongst those who travel for business. With 17 servers in Austria, it firmly deserves the fourth spot on our list. As the name suggests, IPVanish is big on privacy and anonymity- two things that are very important for company devices that store private and sensitive information.
Across the board, IPVanish performs very well. Although the focus is definitely on security, it also bypasses geo-blockers in Austria extremely well and has a decent connection speed.
1.5 Surfshark VPN – Best Budget VPN for Austria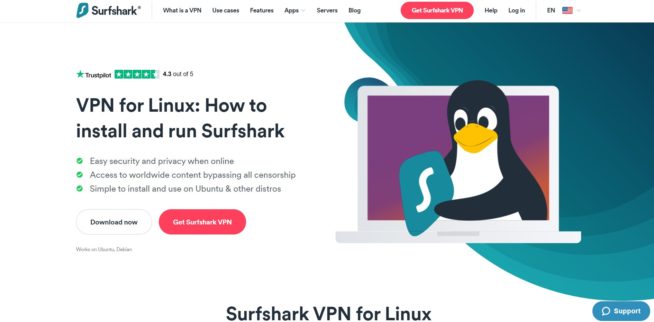 Surfshark is one of the best VPNs for privacy without compromising on speed. Its industry-leading encryption software is a thing of beauty, as it is designed by some of the best minds in internet safety. You need never worry about privacy or data leaks as Surfshark has a built-in kill switch to disconnect you at the first sign of any risk or if the VPN loses signal for whatever reason.
The provider has around 3500 servers worldwide in 65 different countries- Austria included. It lets you browse easily and comfortably, using clean web software to protect against viruses and any other malware attacks as you go.
2. What Exactly Is a VPN?
A VPN (a virtual private network) is exactly what it says on the tin. It is a network connection that is not tied to a country's servers; instead, it connects to the company's servers across the world to provide a steady, reliable, and consistent connection for people on the move.
It also acts as an extra level of security. When you connect to unknown servers and unsecured networks, all the information stored on your device becomes accessible by people you may not want to get hold of your data. VPNs shield your information and devices to allow you to browse happily and without concern.
Some of the standout features you should look for in a VPN provider are:
Security encryptions that protect you as you browse
Fast connection speeds so that you can search and stream without frustration
Geo-blocker navigations that let you stream what you want when you want
Privacy functions to help keep your information safe and away from prying eyes
IP address shielding to change your device registration
Multiple screen connection options so that you can protect all your devices simultaneously.
Strong customer service that you can reach whenever you need them
P2P servers for safe torrenting to avoid viruses or bugs
Balances are essential, and the purpose of your trip should affect what you prioritize in a VPN. The security features and entertainment features should ideally be balanced and equally effective, rather than heavily favoring one over the other.
However, if you never stream movies but you have a lot of sensitive information on your device, you may want to look solely for the VPN with the highest levels of encryptions and privacy protocols. If you are only concerned about keeping up with your favorite series during your time in Austria, your focus should be on connection speed and geo-blocker navigation capabilities.
3. Why Install a VPN Before Entering Austria?
Because Austria has now introduced laws against pirated content that extends to many popular streaming websites, it is very difficult to access content without getting blocked or raising a red flag. With a VPN, you can access everything you could at home and do it all on a server that the Austrian government does not have access to.
Even in a place like Austria, which has no data-retention rule, there are plenty of ways to get a hold of somebody's data- namely through their internet connection. Encrypting your activity is important if you want to ensure your privacy is maintained throughout your trip.
Austria is a tourist hotspot, both in the stunning capital of Vienna and the dramatic mountain landscapes for skiers over the winter. With so many people coming and going, it is a great opportunity for cybercriminals to take advantage of unstable connections. When you are not in your home country, you become more vulnerable to a cyber-attack or hack because you do not have the same device protection as you normally would. A VPN counteracts that entirely.
Free Wi-Fi is present in many parts of Austria, but the connections are not excellent. With so many people trying to connect, you may be lucky to send off a simple Facebook message! Don't waste your time in Austria trying to fight with the signal bars- add a VPN and you need not worry.
If you are traveling to various countries from Austria, you may want to have local access to the exciting Austrian sports selection. Licensing rights make watching some football difficult, but not with a VPN.
4. Final Thoughts
VPNs should not be considered a luxurious extra on your travels. When you leave your home country, you open your device up to all kinds of unsecured connections that a VPN is designed to block.
If you are traveling to Austria, make sure you download one of these five excellent VPNs to protect your information and enhance your browsing access and experience. Don't get caught out for a few dollars a month you can buy peace of mind.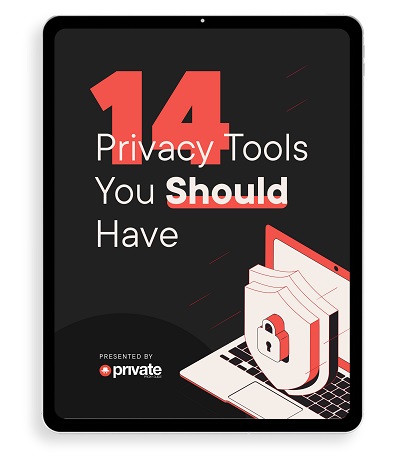 Learn how to stay safe online in this free 34-page eBook.