Since it launched, Battlegrounds Mobile India (BGMI) has amassed about 34 million players with over 100 million downloads. Players should not be surprised by the latency and high ping challenges that they sometimes encounter when playing the game.
When a gaming server gets overloaded, your traffic data gets pushed to the back of a long queue of other requests. This situation significantly slows down your gaming experience.
However, don't be alarmed when this happens. A VPN helps you overcome these issues, granting you low ping and optimal speed.
A VPN runs your traffic over a dedicated tunnel to avoid network congestion. As a result, even at high graphics settings, you experience little lag when you use a VPN for online gaming. 
However, choosing the best gaming VPN can be challenging because you need to weigh various factors against one another.
1. Best VPN for BGMI 2023
In a world where internet monitoring has increased, having a reliable VPN can help you conceal who you are, where you are, and what you're doing from prying eyes. 
The following VPN services emerged as the top five in our assessment of the best options for BGMI. 
1.1 NordVPN – Overall Best VPN for BGMI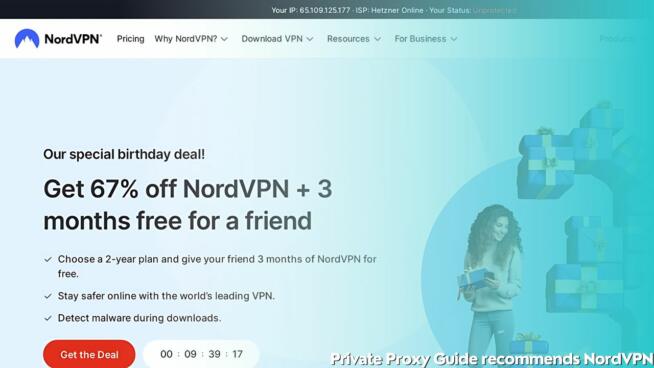 NordVPN has 5,000+ servers in over 50 countries worldwide. However, it recently shut down its servers in India due to the country's Computer Emergency Response Team (CERT-in).
It is the most modern VPN available on the list, surpassing other similar VPN service providers in performance to come out on top. Join NordVPN if you desire speed when playing Battlegrounds Mobile India.
Additionally, NordVPN is a fantastic choice if you want complete internet privacy while using a public Wi-Fi network to play games. It uses military-grade encryption for all data transmissions to ensure your privacy. This includes the AES-256-bit encryption with Obfuscated, Double VPN, and Onion over VPN specialty servers. These combine to provide complete online anonymity and protection of your data.
NordVPN can get through geo-blocking, giving access to all the content on a country's website. With NordVPN, you may play BGMI without experiencing any delay because the network strength is consistent. 
With servers all over the world, users can get access to content almost everywhere.
Key Features:
5000+ servers in 59 countries
Secure Encryption 
Users maintain anonymity
Split Tunneling 
Allows connection from multiple devices
1.2 ExpressVPN – Fastest VPN for BGMI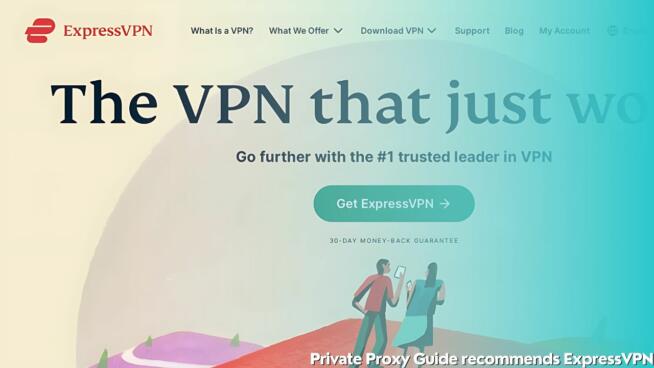 ExpressVPN has thousands of servers in over 90 countries worldwide. It had two servers in India that it recently removed due to new directives for VPNs introduced in the country.
ExpressVPN is one of the top VPN services available right now. There is a broad range of features to ensure speedy gameplay on any network, from ease to security. 
All its servers offer unlimited bandwidth utilization, so you never suffer slowdown or freezing regardless of whether you're in a multiplayer or battle royale match. You can also install ExpressVPN on your phone and other devices to play BGMI on all supported platforms.
Key Features:
Servers in 94 countries
IP address masking 
Lightway Protocol
No logs, No bandwidth limit
Use five devices simultaneously 
1.3 CyberGhost – Safe VPN for BGMI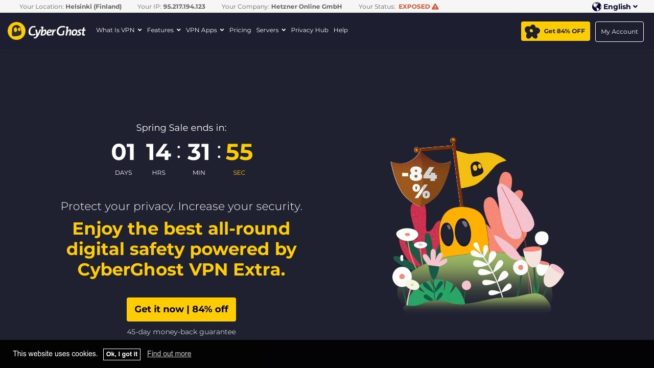 CyberGhost VPN has more than 7,000 servers in 90+ countries worldwide, with 29 of them in Mumbai, India. 
If you play BGMI on many devices that have access to your KRAFTON account, you might want a dedicated IP to avoid having your account banned. 
CyberGhost VPN has become popular because of its excellent dedicated IP services. It helps you access any game with a dedicated IP from many devices. This includes Battlegrounds Mobile India (BGMI).
The VPN's servers offer excellent speed and security whether you're viewing or playing games. These RAM-only servers also never keep track of your surfing habits or activities. Neither your ISP nor any other third party will know about your online activities.
In terms of servers, CyberGhost is an excellent VPN for BGMI. Its extensive server network enables you to experience game fluidity at its best. CyberGhost's dedicated IP option protects your account from being banned.
The prices for CyberGhost's plans are so low that using a coupon code will result in a massive 82% discount on a three-year subscription with three months free.
Key Features:
7000+ servers in 90+ countries
No spy servers
No log VPN 
Uses strong encryption on data transfer
1.4 PureVPN – Secure VPN for BGMI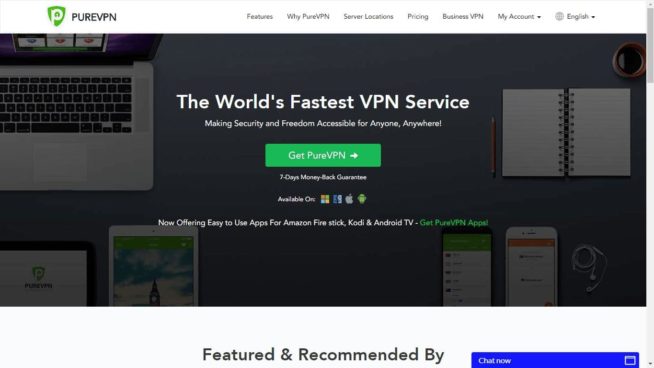 PureVPN has 6,500+ VPN servers in 78+ Countries. More than 45 of them are in Chennai City, India.
Due to its close to 20 Middle Eastern and Asian server locations, this is one of the finest VPN apps for BGMI. The proximity of the servers to India reduces lag and eliminates most ping and latency issues while playing the game. 
Additionally, it has a fantastic split tunneling feature and a failsafe killswitch option to cut off the connection if it becomes unsafe. 
After you quit the VPN host server, it erases your data. You're in luck if you use an Android smartphone. PureVPN features a WireGuard feature for Android mobile devices that produces fast internet.
Key Features:
It encrypts data with 256-bit AES
You can have 10 simultaneous connections
Port Forwarding
1.5 StrongVPN – Best BGMI VPN for Online Security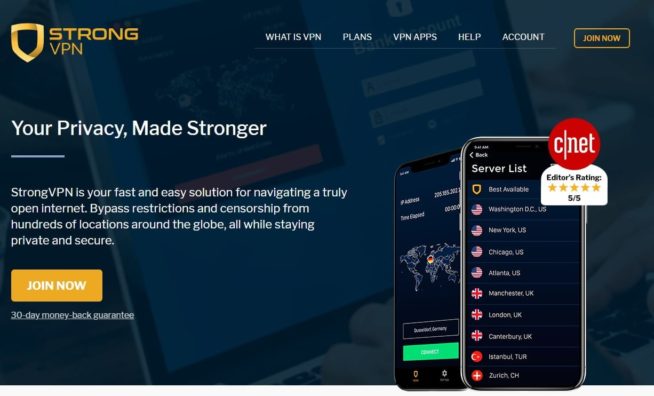 StrongVPN has a global network of 950+ VPN servers in over 30 countries. It has some of these in India to speed up connections.
Use a reliable VPN to unblock websites and safeguard your online privacy. StrongVPN offers servers in various locations to enable you to choose one that suits your needs. 
It has a money-back guarantee and a range of payment methods that ensures you get value for your money.
An excellent customer support service is available 24/7 if you need any assistance. StrongVPN is the best option if you're seeking a VPN service to unblock websites and safeguard your online privacy while you play BGMI.
Key Features:
Strong VPN offers a 30-day money-back guarantee
Uses AES-256 encryption
DNS leak protection
It allows 12 simultaneous connections
The VPN has a kill switch and a no-logs policy
2. What Is a VPN?
A virtual private network (VPN) extends a private network across a particular public network. This setup helps users to transmit and receive data over shared or public networks such as a private network. A VPN's benefits include improved functionality, security, and control over private networks. 
Remote workers frequently use it to access materials not available on the public network. Although it is not a requirement, VPN connections use encryption algorithms to keep data safe.
3. Why You Should Use a VPN
A VPN has many advantages because it encrypts the data that your network and device are processing. Otherwise, your data could be accessed by any outside source and used for their gain. 
This is particularly crucial in the modern era since cybercrime and hacking, in particular, are on the rise. Here are some of the most vital advantages of using a VPN:
3.1 Gaming
Gaming is one of the crucial reasons why VPNs have become widely popular. Consider experiencing ping and latency problems while playing an online game. This can be because the load is too much for your host server to handle. 
A VPN helps you connect to a different host server to lower the pings you encounter while playing, resulting in a smoother gaming experience.
3.2 Access Content from Other Countries
There are several region-locked contents available on OTT services like Netflix. To help you gain access, a VPN reroutes your network to its host server in another location.
3.3 Security
Security is one of the most vital factors in every business. You might need to access the company's documents and information if you're working remotely. To access the company's network, encrypt the data, and restrict access to outside sources, use a VPN.
4. BGMI VPN FAQ
4.1 Is a VPN Safe for BGMI?
Using a VPN for BGMI is proof of safety since security on such networks is not always guaranteed. 
A VPN hides your IP, encrypts your online history, and guards against government surveillance. However, your account can face suspension upon discovery that you are using a VPN.
4.2 Will BGMI VPN Lower My Ping?
The answer to this depends on several factors. VPNs reduce internet speed and impact ping. However, they also increase ping when playing BGMI. Therefore, a VPN may slow down your connection speed even with a strong internet connection.
It can also speed up your current internet connection if it is slow.
4.3 Can My ID Get Banned If I Use a VPN for BGMI?
Using a VPN while playing Battlegrounds mobile in India gets you a warning and a 30-day ban.
Be prepared to face a permanent ban if you get caught again.
4.4 Can I Use My BGMI Account for PUBG New State?
In PUBG New State, you cannot access your BGMI account. You also cannot enter the Global PUBG NS game using your BGMI account. This is because BGMI is exclusive to India.
Your BGMI Id can get blocked if you attempt to use it to log into PUBG New State.
5. Conclusion
According to most expert gamers, the best VPN for BGMI is a tie between NordVPN and ExpressVPN. 
The server for NordVPN is quick and has excellent encryption. You will receive 1TB of encrypted cloud storage if you purchase NordVPN.
ExpressVPN also has fast servers that make for incredibly smooth gameplay. Although slightly more expensive than NordVPN, this VPN is worthwhile. 
The others listed in this article are not so far behind these two and hold their advantages. Choosing the most suitable VPN for BGMI ultimately settles with the user's preference.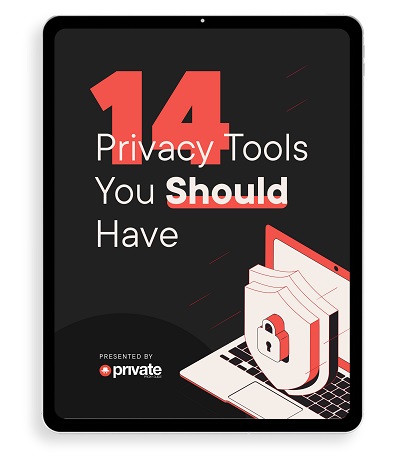 Learn how to stay safe online in this free 34-page eBook.