The reason people love playing games on their cellphones is they can play them anywhere. Apart from that, some of those games are excellent products with a unique value.
Unfortunately, some of those video games are geo-restricted, so many people can't play them regardless of what they do. Gamers without a phone use BlueStacks to play those games on their personal computers or laptops, but the geo-restriction problem is still there, which represents a nuisance for tons of users each year.
Fortunately, you can always use VPNs to get that issue off your plate. Take into account that not all VPNs are enough for the job, so they may not give you the benefits you are expecting them to offer. Therefore, it's best for you to only use the best VPN you can find on the market.
Reading tons of reviews and researching what the best VPN is can be a nuisance for some people, though. Additionally, some VPNs have wonderful features and outstanding quality but focus on other things instead of removing geo-restrictions.
We are here to help you, so read this page if you want to know the five best VPNs for BlueStacks!
1. Best VPN for BlueStacks 2022
This article focuses on telling you the five best VPNs for BlueStacks and what makes them that good. All the products listed before are of outstanding quality, so don't hesitate to use any of them.
1.1 NordVPN – Best Overall BlueStacks VPN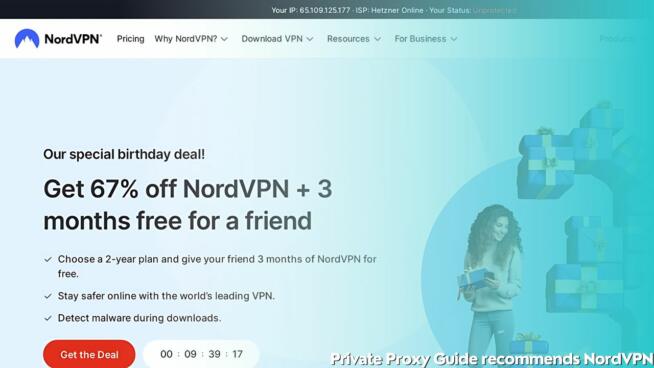 NordVPN is one of the best VPNs on the market in general, and you can only expect it to have an amazing quality when talking about BlueStacks. If you are bothered by ads, this VPN's ad-blocking feature prevents you from seeing more ads while playing your favorite games.
Creating a NordVPN account also means getting access to more than 2,000 servers spread across the world, which means you can play almost any game in the world regardless of the geo-restrictions it has. This VPN also has features that can improve your overall gaming experience.
One of them is giving you the best settings possible to connect to Wi-Fi from that device. Giving you that means to indirectly reduce lag and download/upload speed. If your main worry about using BlueStacks is seeing a lot of ads and not playing your favorite geo-restricted games, this is the best fit for you.
1.2 ExpressVPN – Fastest VPN for BlueStacks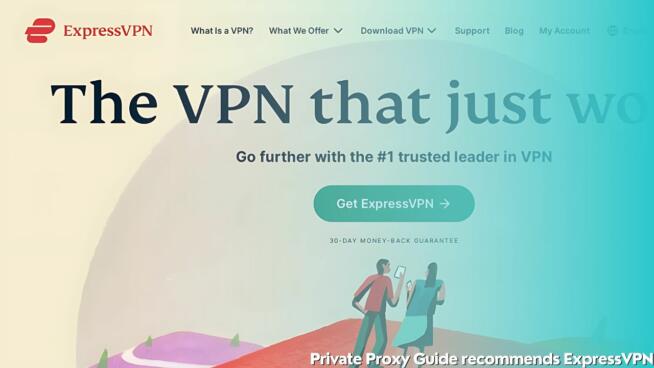 Following up, we have NordVPN's main competitor: ExpressVPN. As well as the last VPN on this list, ExpressVPN makes it to the top of tier lists all the time, and many people argue which one is best since both do good on different things.
However, even though NordVPN is better for BlueStacks, ExpressVPN is more than a decent option for the job. Using it gives you a fast, safe, and private experience regardless of what you want to do while using it. Those advantages assure you a comfortable gameplay even while playing online games.
You don't have to worry about hackers or anyone trying to access your personal information while using this VPN, so rest assured you can safely play your favorite online games with this VPN. ExpressVPN offers you servers from over 160 locations in 94 countries.
1.3 Surfshark VPN – Best Budget VPN for BlueStacks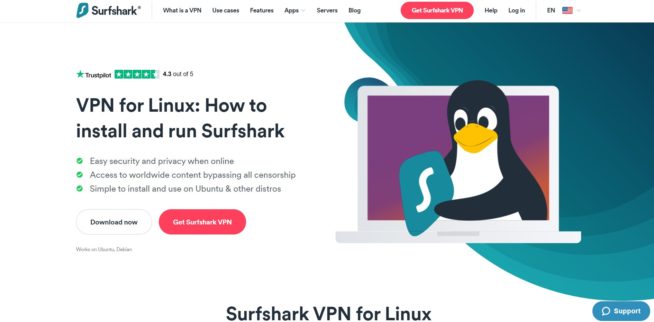 The most important part of any product or service is its features, and Surfshark understood that. Therefore, it has all the features you need to comfortably use BlueStacks and download all the apps you want even if they are geo-restricted for you.
When you connect to Surfshark, you can use your browser and download torrents without fearing a threat to your device or information.
While other VPNs focus on offering you all the servers they can, Surfshark aims to give you the safest gaming and browsing experience you can ask for. That doesn't mean you can't download geo-restricted apps; it means you can do it safely.
The VPN's 256-bit encryption and IKEv2 protocol are what keep you protected at all times. This platform also has a no-logs policy, which means it doesn't keep any track of your browsing activities. While many people don't care about that, it's still something ideal for someone who cares about privacy.
You have over 800 servers available for you when you use Surfshark, which is decent for a paid VPN. Those servers are scattered across 50 different countries, so you can spend some time deciding which is the best VPN for you or for the situation you are going through.
1.4 CyberGhost – Safe VPN for BlueStacks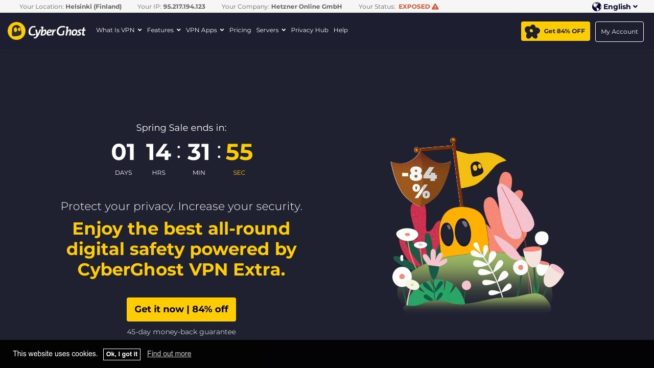 Cyberghost is one of the most used VPNs due to how cost-effective it is, so it's perfect for people working on a budget. Being affordable doesn't mean being a bad VPN, though. On the contrary, Cyberghost offers wonderful services such as safe surfing, anonymous surfing, and geo-restriction removal.
Apart from that, this VPN protects your internet connection from hackers and cyber-attacks. Using this VPN gives you a reliable tool regardless of where you are since the app has an automated Wi-Fi security function, which allows you to protect your data in public places. This feature is excellent for you if you often go to cafes or airports.
The reason this VPN is that good for BlueStacks is its kill switch feature. Although it's an already optimized program, some circumstances can cause you to lose connection, which, at times, can make you vulnerable to cyber-attacks. Fortunately, when that happens, CyberGhost closes all open sessions not only on BlueStacks but also on your device.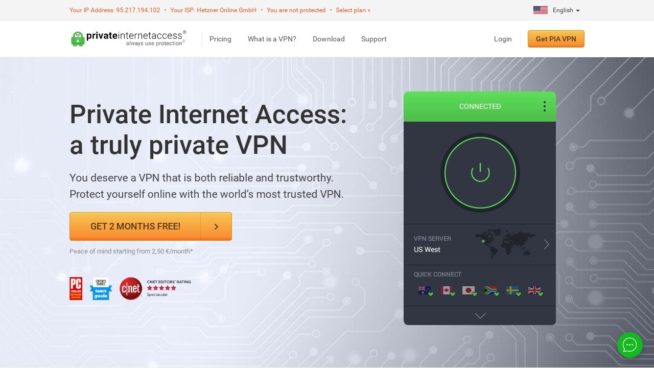 Getting to the last VPN on this list, we have Private Internet Access. Being the last on the list doesn't mean it's a VPN of poor quality, so don't doubt how good this VPN can be.
As its name suggests, Private Internet Access gives you everything you need to have a safe and free-from-restrictions connection. This app helps you access any app you want regardless of where you live, so there's not a game or platform blocked for you while using this VPN.
The only thing you need to do to make this VPN work is creating an account, connect to it, and pick the country you need to download your desired apps. However, downloading limited apps is not the only thing this VPN offers since it has excellent safety features too.
Secure VPN tunneling is something everyone has to take into account when getting these kinds of apps, and Private Internet Access understands that. The number of servers this VPN offers you is not short since you have more than 3,000 servers available for you.
Private Internet Access's encryption is military-grade, which is the one used for bank transactions and browsing.
Adblockers are part of this VPN's features, too. Private Internet Access goes a step further in comparison to its competitors and also protects you from malware. Forget about any BlueStacks limitation with this VPN since it offers unlimited bandwidth.
Private Internet Access Review
2. BlueStacks VPN FAQ
It's understandable to have questions about something you just read. However, some people often have the same questions about specific matters, so here are the most frequently asked questions about VPNs for BlueStacks. If you have questions about the VPNs we mentioned specifically, you can always contact their customer support team.
2.1 Is Every VPN Compatible with BlueStacks?
The short answer is no. Not all VPNs are compatible with BlueStacks or offer you all the features you need to access your favorite restricted apps. You could connect different VPNs before starting the VPN, but if their features are not enough to help you avoid geo-restrictions, they are useless to you.
Therefore, it's best for all users to only use the best VPNs on the market. All the products named on this list are excellent for the job and enough to do everything you want while using BlueStacks, so don't worry about that.
2.2 Do I Have to Pay for VPNs?
You don't have to pay for all VPNs since there are tons of free versions, but we wouldn't recommend you go for one of them. Free versions are mostly basic and only offer you a few features compared to how many you get when using a paid VPN.
We understand paying for a VPN can be difficult at times, but everything depends on the VPN you choose. There are many cost-effective options on the market, so try going for one of them if you are working on a budget.
2.3 Can I Use VPNs from Everywhere?
Absolutely! You can get VPNs regardless of where you live in the world, which means you can enjoy American content if you are in Europe or vice versa. Most VPNs offer servers from many countries and cities across the world, so you can always access those servers and hide your IP address from hackers.
There's something you need to take into account, though. Since using a VPN means connecting to servers from other countries or cities, some of those servers may be faster than others. This happens the most when you try to connect to a server from a country that is too far away from you. People can still do that, but servers that are too far away are not the ideal ones for most users.
3. Conclusion
VPNs get more popular each day, and the reason for that is how much they can help people. If paying a fee to use a VPN makes you hesitant, we recommend you see it as an investment that can help you with many things in the future.
VPN Service

www.nordvpn.com
NordVPN
Review
Price: $11.95 $3.71/month Servers: 5500+ in 59 countries Simultaneous connections: 6 Jurisdiction: Panama Payment: PayPal, AmazonPay, Crypto, Google Pay, Klarna Torrenting: OK Unblocks US Netflix: Yes Dedicated IP: $70/yr TrustPilot Score: 4,7/5 Money-back: 30 days Extra: Double VPN, Obfuscated servers Visit NordVPN »

www.expressvpn.com
ExpressVPN
Review
Price: $12.95 $8.32/month Servers: 3300+ in 94 countries Simultaneous connections: 5 Jurisdiction: British Virgin Islands Payment: PayPal, Crypto, AliPay, Klarna, Torrenting: OK Unblocks US Netflix: Yes Dedicated IP: Not provided TrustPilot Score: 4,7/5 Money-back: 30 days Visit ExpressVPN »

www.cyberghostvpn.com
CyberGhost
Review
Price: $11.99 $2.25/month Servers: 6600+ in 89 coutrines Simultaneous connections: 7 Jurisdiction: Romania Payment: PayPal, Crypto Torrenting: OK Unblocks US Netflix: Yes Dedicated IP: $51/yr TrustPilot Score: 4,8/5 Money-back: 45 days Visit CyberGhost »

www.surfshark.com
Surfshark
Price: $11.95 $2.49/month Servers: 3200+ in 65 coutrines Simultaneous connections: Unlimited Jurisdiction: British Virgin Islands Payment: PayPal, Crypto, Google Pay, Amazon Pay Torrenting: OK Unblocks US Netflix: Yes Dedicated IP: Not provided TrustPilot Score: 4,3/5 Money-back: 30 days Visit Surfshark »

www.purevpn.com
PureVPN
Review
Price: $9.60 $3.33/month Servers: 6500+ in 140 coutrines Simultaneous connections: 10 Jurisdiction: Hong Kong Payment: PayPal, Credit Cards Torrenting: OK Unblocks US Netflix: Yes Dedicated IP: $35.88/yr TrustPilot Score: 4,7/5 Money-back: 31 days Visit PureVPN »