Bulgaria is a Balkan gem of the Black Sea coast with year-round appeal for millions of international tourists. With around nine to 11 million annual visitors and a growing profile as a must-see nation, Bulgaria is hot on the list of places to visit in the 2020s. Whether it's the golden sandy shores of Sunny Beach or Varna, the rich culture, history, and traditions of the capital city Sofia, or the snowy slopes and mountain peaks of the Borovets Ski resorts: Bulgaria has something for everyone.
Unfortunately, it is also high on the target list for cybercrime and data mining.
Aside from being a versatile and fascinating tourist hotspot, Bulgaria also happens to have one of the most advanced online infrastructures. The nation is a leader in internet payment systems, artificial intelligence development, and communications. The major cities are home to leading global corporations that work in research and development, software hubs, and more. Sofia is the home of one of the five EUROHPC Super Computers, so they take online safety pretty seriously.
Of course, this impressive cyber profile makes the country a key target, which is why any visitor should ensure they have an effective and reliable VPN installed on their devices for the entirety of their trip. Holidaymakers and business travelers alike should be able to enjoy their time in Bulgaria free of stress and with uninterrupted, secure internet access.
1. Reasons to Install a VPN for Your Time in Bulgaria
Streaming services such as Netflix and Amazon Prime have far more limited content selections in Bulgaria than in other parts of the world. A VPN lets you access the shows and movies you get at home.
Many popular online streaming platforms and TV channels are unavailable inside Bulgaria unless a powerful anti-geo-blocker VPN is active.
Its reputation as a central power for internet infrastructure in Europe makes Bulgaria a high target for cybercrime attacks. Visitors to major cities should be extra cautious with their devices and protect their online activity.
Public Wi-Fi networks are overused and underwhelming in Bulgaria. Free access to internet connections in city centers and tourist hotspots may seem handy, but the online experience is poor and rarely secure.
Speaking of tourists, with so many around in both summer and winter, Bulgaria is always a hub of activity, and opportunistic cyber criminals know exactly where to strike. A VPN removes you from the pool of targets and lets you enjoy your time with peace of mind.
2. Best VPN for Bulgaria 2022
2.1 ExpressVPN – Best Overall Bulgaria VPN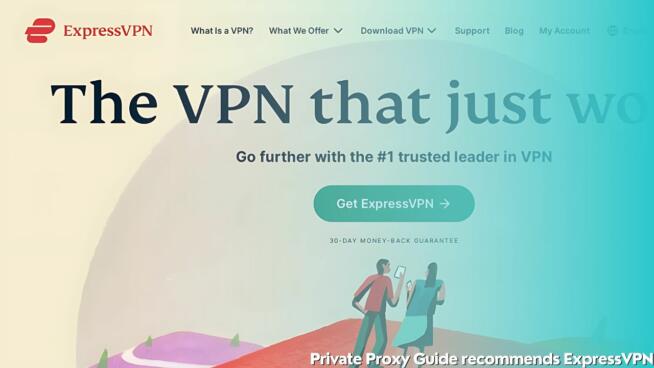 Worldwide, ExpressVPN is often considered the industry standard for VPN excellence. In Bulgaria, it is no different. Renowned for unbeatable connection speeds, high-quality geo-blocker navigations, and ultra-secure encryptions, ExpressVPN is our top choice for Bulgaria.
One Bulgarian server (Sofia)
Users are automatically assigned a unique Bulgarian IP address
Supports and protects five devices at once
Despite having just one server based in the capital city, connection speeds and stability are impressive throughout the country. It is one of the best providers for unblocking international Netflix content and 24/7 live chat and email support for customers. ExpressVPN is one of the more expensive subscriptions, but you more than get what you pay for with this one!
2.2 NordVPN – Most Secure VPN for Bulgaria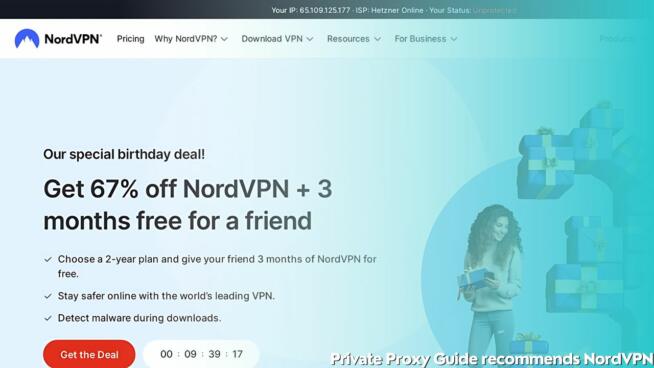 Anyone traveling to Bulgaria for business rather than pleasure should turn their attention to NordVPN. Another firm fan favorite, this VPN is unbeatable for privacy, double encryptions, and strict no-logging policies. It may not be quite as fast as Express, but it is more than capable of steaming, uploading, and downloading content with ease.
More than a dozen servers in Bulgaria (all in Sofia)
Many dedicated IP addresses (not specified)
Supports and protects six devices at once
NordVPN has multiple servers in Sofia that provide unique Bulgarian IP addresses for subscribers. Some servers are also optimized for P2P traffic, adding an extra appeal for busy internet users. If you are mixing business with pleasure on your next trip to Bulgaria, NordVPN is the one to choose.
2.3 ZenMate VPN – Safe VPN for Bulgaria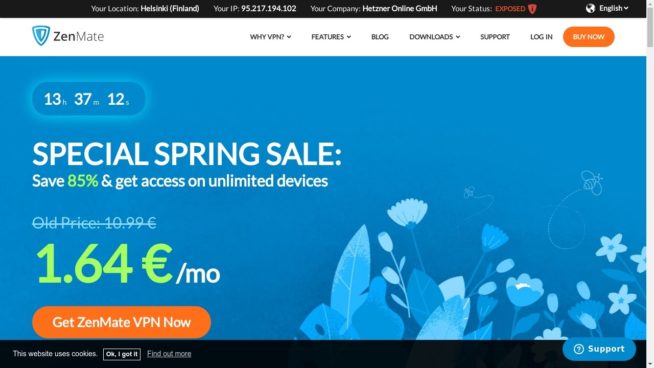 Are you going to Bulgaria as a group? ZenMate has everyone covered. With unlimited device connections, a one-year free trial, budget-friendly subscription costs, and an easy-to-use mobile app, ZenMate is the best choice for young travelers looking for a fun, stress-free time without too much technical jargon.
29 Bulgarian servers (all in Sofia)
Shared IP addresses rather than dedicated
Supports and protects unlimited simultaneous devices
There are plenty of servers in Bulgaria's capital that shares the ZenMate connection around the nation. One of the things worth noting about this VPN works is shared IPs- meaning multiple devices are all allocated the same code. It adds an extra layer of protection and makes you less susceptible to a cyberattack, but it can warn of some streaming channels who find the IP suspicious. That said, it works well for Netflix and Disney +.
2.4 CyberGhost – Best Value VPN for Bulgaria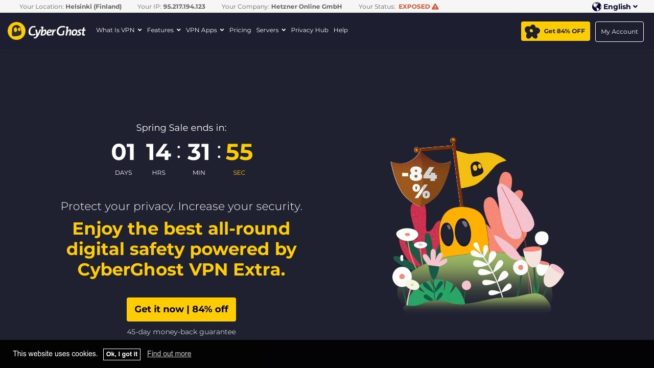 CyberGhost is a mega network spanning more than 90 countries with over 6000 servers. It also happens to be headquartered in Bulgaria's neighbor- Romania. As a Europe-based VPN provider, CyberGhost excels in cyber protection for the high user counts these cities experience. The vast international network makes CyberGhost a perfect choice for people who travel regularly around Europe, and Bulgaria is one of its top spots.
29 Bulgarian servers (various locations)
Many IP addresses (not specified)
Supports and protects seven devices at once
Security is the first appeal of this VPN, but it is also more than capable of letting you stream content from around the world. It works exceptionally well on Netflix and TV channels, so you can stay entertained on the go.
2.5 HideMyAss VPN – Bulgaria VPN

With Good Support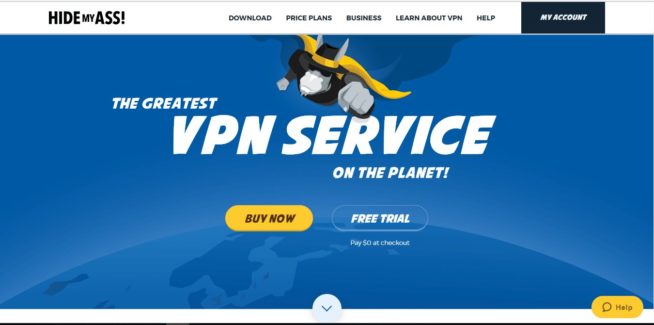 Hide My Ass is a recently re-vamped VPN provider with servers in almost every country. Its paid subscription is a dark horse for Bulgarian travel, thanks to its effortless user experience and generally solid performance. The servers' speeds and reliability are certainly worth noting, with consistently high-performing connections throughout Bulgaria.
Two Bulgarian servers (both in Sofia)
Six Bulgarian IP addresses
Supports and protects five devices at once
Despite some past issues with data privacy, Hide My Ass has turned a corner to become a popular choice for streaming international content. It may not be the optimal choice for someone traveling for work, but for a user-friendly and effective VPN that won't break the bank, it is worth a look.
3. Bulgaria VPN FAQ
3.1 Can I use a free VPN in Bulgaria instead of buying a subscription?
It is never advisable to use a free VPN when traveling overseas. They do not provide an adequate level of protection or privacy- if they offer any at all. Bulgaria is one of the primary targets for cybercrime in Europe, so a flimsy, free VPN is unlikely to do much good. Additionally, these programs cannot beat most leading streaming services and the geo-blockers. The intelligent choice is to look for a budget-friendly VPN with sufficient security and the power to bypass geo blockers.
3.2 How does having a Bulgarian IP address benefit me?
There are many benefits to having a Bulgarian IP address. First of all, it makes it easier for international visitors to access the local network and use their devices with ease. On the other hand, Bulgarians traveling outside the country can connect to a Bulgarian IP to access local content from overseas.
Of course, watching the TV you like is not the be-all and end-all: privacy matters more. Changing your device's standard IP address to a locally provided one through a secure VPN hides your identity, shields your data, and prevents unwanted prying eyes from looking into your personal and private information. In Bulgaria, this is particularly important in Sophia, where the risk of cyber attacks and data fishing is the highest in the country.
3.3 How many devices can connect to a VPN at the same time?
The answer to this question depends entirely on the provider you choose. As you can see from the VPNs listed above, the maximum number of devices that can connect at the same time varies, in this case, from five to unlimited. Before subscribing to any VPN provided, double-check the device limit and whether or not it is high enough to meet your needs.
3.4 Do VPNs work on smartphones?
Yes, they do. Most modern smartphones and tablets support VPN connections- especially from trusted providers. All you need to do to set up a VPN on your phone is follow these steps:
Pick a provider and buy a subscription.
Download the relevant app for your phone.
Open the app and choose a server location.
Connect to the server!
Check your phone's VPN settings (under General Setting) to ensure the IP address has changed and the VPN is active.
4. Final Thoughts
Don't let poor internet connection and privacy woes ruin your trip to Bulgaria. Enjoy the mountains, culture, history, and sunshine free from prying eyes and buffering with these five top-quality VPN providers!
VPN Service


www.nordvpn.com
NordVPN
Review
Price: $11.95 $3.71/month
Servers: 5500+ in 59 countries
Simultaneous connections: 6
Jurisdiction: Panama
Payment: PayPal, AmazonPay, Crypto, Google Pay, Klarna
Torrenting: OK
Unblocks US Netflix: Yes
Dedicated IP: $70/yr
TrustPilot Score: 4,7/5
Money-back: 30 days
Extra: Double VPN, Obfuscated servers
Visit NordVPN »


www.expressvpn.com
ExpressVPN
Review
Price: $12.95 $8.32/month
Servers: 3300+ in 94 countries
Simultaneous connections: 5
Jurisdiction: British Virgin Islands
Payment: PayPal, Crypto, AliPay, Klarna,
Torrenting: OK
Unblocks US Netflix: Yes
Dedicated IP: Not provided
TrustPilot Score: 4,7/5
Money-back: 30 days
Visit ExpressVPN »


www.cyberghostvpn.com
CyberGhost
Review
Price: $11.99 $2.25/month
Servers: 6600+ in 89 coutrines
Simultaneous connections: 7
Jurisdiction: Romania
Payment: PayPal, Crypto
Torrenting: OK
Unblocks US Netflix: Yes
Dedicated IP: $51/yr
TrustPilot Score: 4,8/5
Money-back: 45 days
Visit CyberGhost »


www.surfshark.com
Surfshark
Price: $11.95 $2.49/month
Servers: 3200+ in 65 coutrines
Simultaneous connections: Unlimited
Jurisdiction: British Virgin Islands
Payment: PayPal, Crypto, Google Pay, Amazon Pay
Torrenting: OK
Unblocks US Netflix: Yes
Dedicated IP: Not provided
TrustPilot Score: 4,3/5
Money-back: 30 days
Visit Surfshark »


www.purevpn.com
PureVPN
Review
Price: $9.60 $3.33/month
Servers: 6500+ in 140 coutrines
Simultaneous connections: 10
Jurisdiction: Hong Kong
Payment: PayPal, Credit Cards
Torrenting: OK
Unblocks US Netflix: Yes
Dedicated IP: $35.88/yr
TrustPilot Score: 4,7/5
Money-back: 31 days
Visit PureVPN »