Comcast is one of the largest ISPs in the United States, but it's known for throttling internet bandwidth for customers. Xfinity is owned and operated by the brand, and it bundles landline phone, broadband internet, and cable TV services.
If you are a customer of Comcast or Xfinity, you understand the need to prevent your internet service provider from throttling your internet and can do so with a VPN.
The broadband privacy rules got appealed in 2017, which means ISPs can now track what you do online, selling the information to others. A virtual private network prevents Comcast from spying on you and sharing that data with third parties.
Customers have various reasons for disliking Comcast, but it's often the only option in certain areas. The five VPNs listed below can help you bypass throttling and snooping. It encrypts the internet traffic, routing it through another server in a different location. That means Comcast can't see the apps, websites, and services you access. Let's learn more!
1. Best VPN for Comcast 2022
1.1 NordVPN – Best Overall VPN for Comcast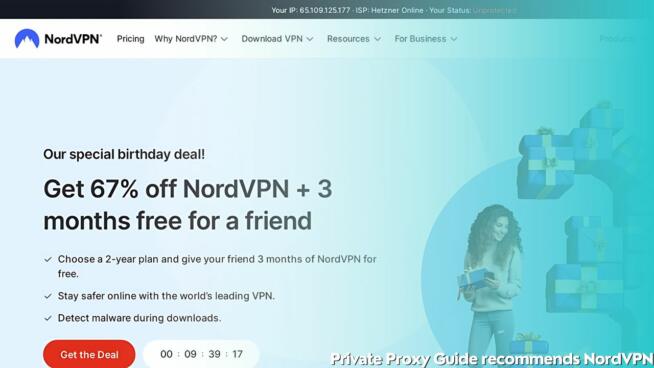 NordVPN has 5,000 servers in 59 different countries. It's a Panama-based company with a proven track record of not storing logs about its users. Plus, you can see the current load and distance of any server to help you locate one that meets your needs. Some of these servers unblock geo-locked content, but others are designed according to the Tor over VPN or double VPN needs.
You get military-grade encryption with NordVPN. There's also a kill switch that halts internet traffic if your virtual private network connection drops. Use it to cut the internet to a particular application or the full device.
To go a step further to protect from snooping, you also get a CyberSec feature and DNS leak protection. It's possible to connect six devices at once, and it's available on Android, iOS, macOS, Windows, and Linux systems.
1.2 ExpressVPN – Fastest VPN for Comcast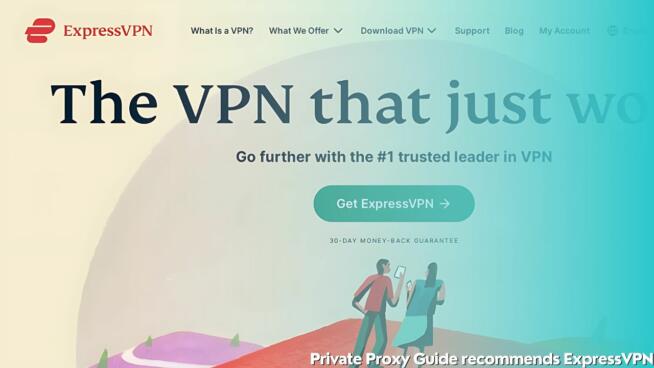 ExpressVPN has 160 server locations in 94 countries, making it one of the biggest and best all-around providers. It's located in the British Virgin Islands, so it doesn't have to deal with data retention logs and doesn't keep track of your IP address and activities.
Servers are often fast enough to download large files and stream HD videos. Plus, you can perform P2P file sharing as needed. Some of the servers are designed to unblock geo-restricted content and bypass the VPN bans on certain sites.
With ExpressVPN, you get future-proof encryption that can't get cracked without a supercomputer. Even then, attacks could only decrypt data in a short period because the virtual private network includes perfect forward secrecy. You also get DNS leak protection and a kill switch to ensure that your data doesn't escape the encrypted funnel. Everything is always private here.
Apps are available for Linux, Android, iOS, macOS, Windows, and some WiFi routers. Plus, users get three simultaneous connections from one account.
1.3 Surfshark VPN – Best Budget VPN for Comcast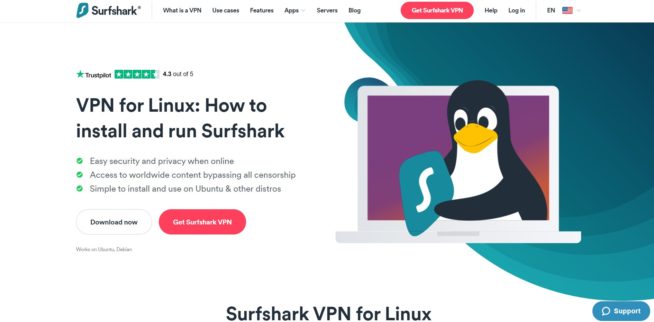 Surfshark has over 1,000 servers in 60 different countries. That means it can easily unblock region-locked platforms and content. The fast connection speeds are suitable for HD live streaming, and there are no device connection limits, so you can protect everything in your home.
The VPN service secures the internet traffic with a kill switch, 256-bit encryption, and protection from DNS, WebRTC, and IPV6 leaks. You also get automatic malware scanning and ad-blocking capabilities, and there's a feature to let certain apps bypass your VPN.
Overall, Surfshark doesn't log online information that could identify you, but you can go one step further by paying with cryptocurrency. Support is also available 24/7 through live chat.
You can protect Linux, Windows, Android, macOS, and iOS devices with Surfshark. Plus, it offers router compatibility, though you have to configure that manually.
1.4 IPVanish – Comcast VPN With User-friendly Apps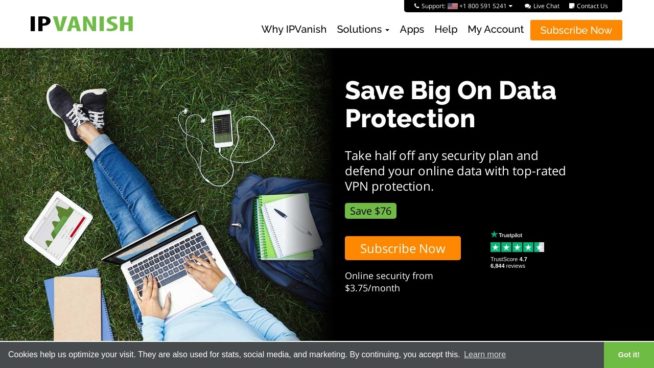 IPVanish is located in the United States, but it doesn't store logs about how you utilize the VPN or what you surf while online. The company has a network of over 1,300 servers in 75 countries throughout the world. However, it isn't as adept as other virtual private networks on the list when unblocking your favorite streaming sites. Still, it's favored among Kodi and torrent users who require rock-solid privacy protections.
Overall, the provider uses the highest encryption levels on the market. You also get a kill switch with DNS leak protection for your apps. It's possible to toggle different options for traffic obfuscation, setting the apps to change the IP address at specific intervals.
You're allowed five simultaneous connections. Plus, IPVanish works for Fire TV, Android, iOS, macOS, and Windows products.
1.5 CyberGhost – Safe VPN for Comcast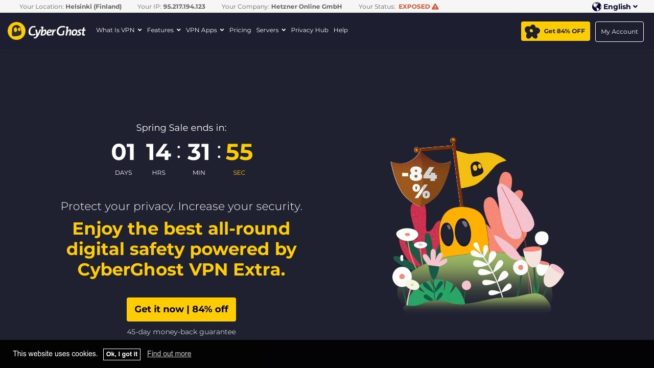 CyberGhost operates over 5,700 servers in 89 different countries. The app lets you select a server by location or the reason for using it. Therefore, you can choose the option of streaming Netflix instead of trying to find out what server works through trial and error.
The Romania-based VPN provider doesn't keep logs and utilizes 256-bit encryption to protect data, keeping it private so that Comcast can't see what you do. There's even a kill switch, and DNS leak protection ensures that your information can't escape. Extra safeguards include anti-tracking features and an anti-malware option. It even tolerates P2P file sharing.
When you want the top speeds, you should choose CyberGhost. Plus, it has apps for Linux, Android, iOS, macOS, and Windows.
2. FAQ
2.1 How Do You Set Up a VPN on Comcast Routers?
It's easy to set up a VPN on your Comcast router to protect your internet connection at all times and on all devices. This protects devices that don't often support VPNs, such as game consoles and streaming products.
Xfinity customers may choose from various cable modems, and most have built-in WiFi routers. However, the easiest way to do it is to keep the WiFi router and modem separate.
Many WiFi router models don't support virtual private network connections by default. That includes third-party equipment approved by Comcast, such as Linksys, Netgear, Motorola, and Arris.
If the router doesn't support OpenVPN and other VPN protocols, you must replace the firmware. Free firmware options supporting virtual private networks include:
OpenWRT
AsusWRT
TomatoUSB
DD-WRT
Search for compatible firmware online for your router model. Follow the manufacturer's instructions to update it. If you fail to replace the firmware correctly, it might permanently damage the router!
Combination modem-WiFi models might have a more complicated process, and it might not be possible. Some feature separate firmware for the router and modem, but changing one could affect the other.
Once you've got everything ready, the VPN provider gives the necessary setup information. You require:
Tunnel protocol (TCP or UDP)
Server IP address
Hash algorithm
Encryption cipher
Password
Username
Shared secret certificate or key
It's risky and complicated to do this. Therefore, we recommend that you use NordVPN for its custom firmware and routers.
2.2 Should You Use a Free VPN on Comcast?
We recommend that you avoid using free VPNs for Comcast. The servers are limited in various ways and might worsen your experience with the brand.
Typically, free VPNs have fewer servers, and they're all congested. Therefore, you see limited bandwidth and data caps. You might also wait in line before connecting. Often, they slow down the connection, so they're counterproductive when combatting throttling issues.
Sometimes, free VPNs use shady practices, such as harvesting your traffic and selling the personal details to third parties. They may even put advertisements into the web browser or may contain malware.
2.3 Does a VPN Prevent Going Over on the ISP Data Cap?
Capping data and throttling bandwidth are different practices employed by ISPs.
Bandwidth throttling slows down the internet speed to discourage certain behaviors. For example, Comcast throttles P2P internet traffic so that you can't download BitTorrent files.
Data caps limit the total data you can download and upload after a certain threshold. Typically, Xfinity customers get 1TB a month. This isn't based on how you utilize the internet and focuses on the amount of data that gets transmitted.
VPNs can't help with data caps. While Comcast can't see what you do online, it does monitor how much data passes through the network. You can't get around this.
2.4 Are Comcast WiFi Hotspots Secure?
Comcast sets up a secure and non-secure public WiFi connection. You can determine which one you're using by the network name.
The first is "xfinitywifi" and is available for public use, so anyone can connect without authentication or a password. We recommend using a VPN for this.
"XFINITY" is the second one and is given to Comcast customers with encrypted connections. It's more secure, but anyone can create a public hotspot with the name to trick you.
2.5 Can Comcast Detect VPNs?
It is possible for Comcast to detect a virtual private network, but it's hard for the brand to do so. A VPN creates a more secure tunnel between the VPN server and the device. Therefore, your traffic gets encrypted while it travels through it.
3. Conclusion
Internet service providers are notorious for throttling a person's bandwidth if they do unsavory things, such as using BitTorrent. Sometimes, streaming is an issue, as well. Therefore, a virtual private network is your best bet.
You've learned about the top five options, so it should be easy to choose the best VPN for Comcast. They all work with the brand, and you can protect your privacy and surf the web safely.
VPN Service


www.nordvpn.com
NordVPN
Review
Price: $11.95 $3.71/month
Servers: 5500+ in 59 countries
Simultaneous connections: 6
Jurisdiction: Panama
Payment: PayPal, AmazonPay, Crypto, Google Pay, Klarna
Torrenting: OK
Unblocks US Netflix: Yes
Dedicated IP: $70/yr
TrustPilot Score: 4,7/5
Money-back: 30 days
Extra: Double VPN, Obfuscated servers
Visit NordVPN »


www.expressvpn.com
ExpressVPN
Review
Price: $12.95 $8.32/month
Servers: 3300+ in 94 countries
Simultaneous connections: 5
Jurisdiction: British Virgin Islands
Payment: PayPal, Crypto, AliPay, Klarna,
Torrenting: OK
Unblocks US Netflix: Yes
Dedicated IP: Not provided
TrustPilot Score: 4,7/5
Money-back: 30 days
Visit ExpressVPN »


www.cyberghostvpn.com
CyberGhost
Review
Price: $11.99 $2.25/month
Servers: 6600+ in 89 coutrines
Simultaneous connections: 7
Jurisdiction: Romania
Payment: PayPal, Crypto
Torrenting: OK
Unblocks US Netflix: Yes
Dedicated IP: $51/yr
TrustPilot Score: 4,8/5
Money-back: 45 days
Visit CyberGhost »


www.surfshark.com
Surfshark
Price: $11.95 $2.49/month
Servers: 3200+ in 65 coutrines
Simultaneous connections: Unlimited
Jurisdiction: British Virgin Islands
Payment: PayPal, Crypto, Google Pay, Amazon Pay
Torrenting: OK
Unblocks US Netflix: Yes
Dedicated IP: Not provided
TrustPilot Score: 4,3/5
Money-back: 30 days
Visit Surfshark »


www.purevpn.com
PureVPN
Review
Price: $9.60 $3.33/month
Servers: 6500+ in 140 coutrines
Simultaneous connections: 10
Jurisdiction: Hong Kong
Payment: PayPal, Credit Cards
Torrenting: OK
Unblocks US Netflix: Yes
Dedicated IP: $35.88/yr
TrustPilot Score: 4,7/5
Money-back: 31 days
Visit PureVPN »