Visiting Latin America is always an interesting experience due to how different its culture is from the one in the U.S or any European country. However, one of the places people go the most when traveling there is Cuba.
This country has been the main character of several events throughout history, but apart from that, it offers people excellent sightseeing opportunities and a whole new island for you to explore. Tourists in Cuba tend to visit the archipelagos there and the "Isla de la Juventud."
Cuba's national diversity is also an interesting one, and you can find many unique animals there that you can't see in any other country, so it's ideal for you if you want to stay in touch with nature and animals.
Unfortunately, going to Cuba also represents some downsides. Some of them are that, due to political reasons, it's difficult for many people to go in or out depending on what's happening in the country.
Therefore, you should go prepared to stay a little more time than you expected to in case anything happens.
Apart from that, accessing the internet in Cuba is not as simple as it is in other countries. The Cuban government not only limits internet use but also blocks social media apps and many news sources.
Communicating with people outside could be a little difficult if you are connected to public internet.
Since most people in Cuba only have access to the public internet, your browsing speed may not be that fast. You are also vulnerable to cyber-attacks while being there.
The best thing to address those issues is by using a VPN. These apps give you an IP address from another country, so connecting to one gives you access to any content or app the government bans.
Additionally, the network settings VPNs give you can improve your browsing speed even if you are connected to the public internet.
However, not all VPNs are as good as they claim to be. Some VPNs only offer you basic features and are not that useful for people.
Therefore, it's best for you to only go for paid VPNs that offer you all the features you need to browse comfortably without getting hacked or being restricted to access the content you want to watch.
1. Best VPN for Cuba 2023
1.1 NordVPN – Best Overall Cuba VPN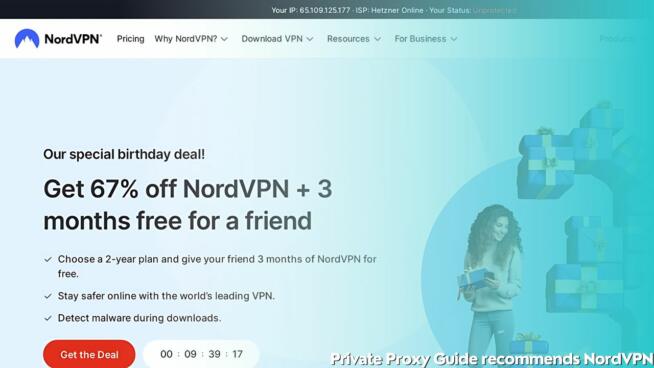 The best VPN for Cuba, and of the best VPNs on the market, is NordVPN. This alternative is affordable for people working on a budget and gives you an excellent combination of privacy and security, so you don't have to worry about hackers or cyber-attacks.
Although NordVPN doesn't have servers located in Cuba, it has a wide variety of them in locations near Cuba, so that's not going to represent any problem for you in the future.
What makes this VPN that good is how easy it is for it to give you access to everything blocked by the Cuban government. Services such as Skype and news sources are available for everyone in Cuba using NordVPN.
While many people would not understand how important these features are for people in Cuba, the truth is that giving you access to content restricted by the government and news sources is a huge deal.
1.2 ExpressVPN – Fastest VPN for Cuba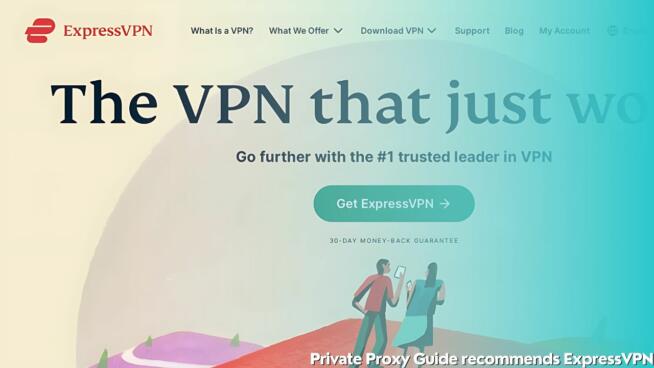 ExpressVPN is the runner-up for this list, and it offers you tons of wonderful features if you are currently in Cuba. This VPN is also available on desktop and mobile devices, but it's a bit more expensive than NordVPN.
Although ExpressVPN doesn't have any servers in Cuba, it does have many servers near it. However, what makes this option special is how much it protects you. Few people in Cuba have access to a private internet connection.
Therefore, most people have to rely on public Wi-Fi to use the internet, which makes them more vulnerable to hackers and cyber-attacks. You don't want your private information getting leaked out there, so you should trust ExpressVPN and its 256-bit encryption to protect you. This VPN doesn't keep track of logs, either.
1.3 PrivateVPN – Best Budget VPN for Cuba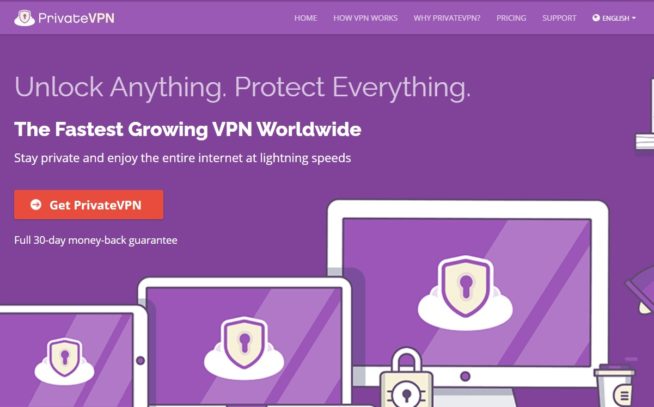 Looking for a VPN that helps you share your files and media content from Cuba to other countries? PrivateVPN is the one for you. Not having Cuba servers doesn't represent an issue for PrivateVPN users since this VPN has servers in locations all over the continent.
Getting access to restricted streaming content is also a perk of using this VPN. Streaming services with geo-restrictions such as Netflix, YouTube, Amazon Prime, or Disney+ are all unlocked for people using the right servers of this product. This VPN's security features are also on point due to its 256-bit encryption.
As its name suggests, one of the main features of PrivateVPN is the privacy you get while browsing with it. Don't worry about the VPN keeping track of logs or sending your information somewhere else. However, you can turn on the VPN's automated shut-off feature whenever you want.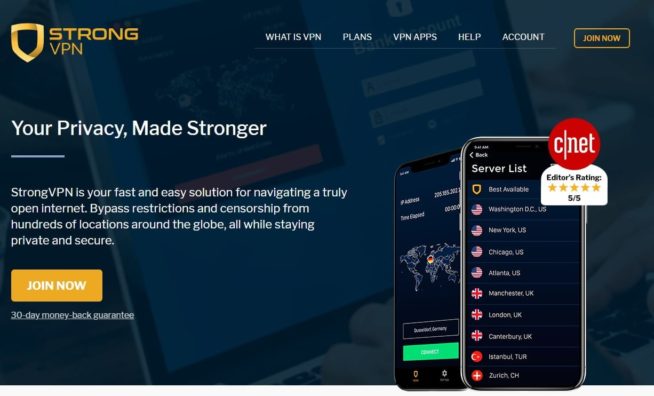 Giving you excellent features doesn't mean forgetting about customer support, and StrongVPN's developers understand that. Therefore, its customer support team is 24/7 available for you in case you have any questions about the VPN or its features.
StrongVPN is available for all platforms and has many servers in locations close to Cuba and other countries in the same region. Unlike many other VPNs, this product offers you a 30-day money-back guarantee if you get its annual plan, so you have time to see if you like it or not.
As we mentioned before, many people don't understand how VPNs work, so they end up connecting to a server that doesn't help them in any way. StrongVPN helps you with its "Best Available Location" feature that connects you to the best server depending on where you are.
1.5 CyberGhost – Safe VPN for Cuba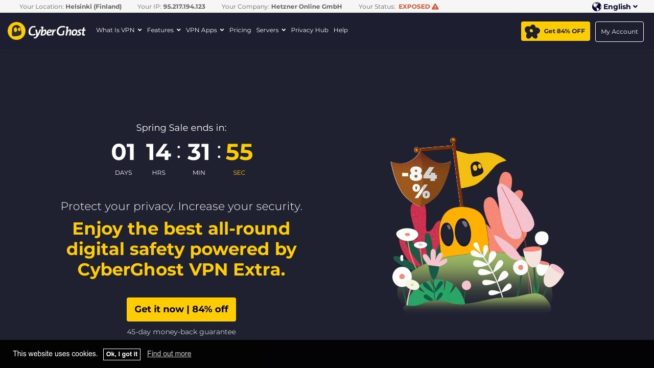 The last VPN on this list is CyberGhost, and despite its position on the article, it's one of the most popular VPNs around the world. Most people use CyberGhost to get access to geo-restricted streaming content, so you are good to go with it if that's what you want it for.
Like the other VPNs we mentioned on this page, CyberGhost is available on all platforms, and that includes desktop and mobile devices. One of the other things this VPN shares with the others here is that it doesn't have a Cuba server but has a lot of servers nearby.
Unblocking restricted content includes everything blocked by the government and news sources. The flagship feature of this VPN is that it has tons of servers, and that allows you to connect to any server you want depending on what you want to watch or read.
2. Cuba VPN FAQ
2.1 Why Do I Need a VPN in Cuba?
There are many reasons people would need VPNs in Cuba, and one of them is how much content is restricted to people in the country. We don't only mean streaming content since things such as sources of information and international media are blocked by the government.
Apart from that, most people in Cuba have to use a public Wi-Fi connection to browse the internet. As we mentioned before, that makes them one of the most cyber-vulnerable countries in the whole world, and anyone could hack you at any time.
Fortunately, people using VPNs can solve both those problems in no time. First of all, since the VPNs on this list have top-tier encryption systems, you are completely safe from hackers while using them. Additionally, some of the VPNs we mentioned focus on unblocking content, so you can watch anything you want if you pay for a decent VPN.
2.2 Is Using VPNs Safe?
Absolutely! The whole gig about VPNs is that they make your browsing experience safer than before, so don't worry about it being dangerous for you or your internet connection. However, that only applies if you use high-quality VPNs like the ones mentioned on this list.
Most people prefer to stick to free VPNs, but those products don't offer the same benefits as a paid one. You can notice that in online games such as MOBAs. These games notice when you use a VPN and can ban you for it. Paid VPNs, on the other hand, know how to hide better.
2.3 Should I Go for a Free VPN?
We understand it's your decision, but we wouldn't recommend you do that. As we just said, free VPNs don't have the security and privacy features that paid ones have, so using them puts you at risk of many things.
One of those things is the VPN not having the correct servers or connection settings for you, which would only jeopardize your internet connection instead of improving it.
Apart from that, many people use VPNs to protect themselves from hackers and people stealing their information, but using one that doesn't have decent encryption would not help you at all.
3. Bottom Line
There are tons of different VPNs on the market, and each one of them gives you various features to benefit from. However, only using the best ones you can find is what's going to optimize your browsing experience. Therefore, we recommend you only use the ones listed before.
Cuba is an excellent place to visit, and you can enjoy many things there. Regardless of that, not having browsing privacy and only using public Wi-Fi connections can represent an issue for many people, and the best way to avoid that from happening is by using a decent VPN. Don't hesitate to do it!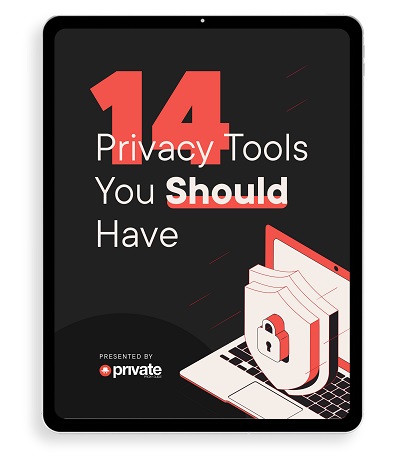 Learn how to stay safe online in this free 34-page eBook.