Working on the move has become much more common nowadays, and thanks to technological advances worldwide, digital nomads have been able to take their work to every place they go.
One of the key factors for digital nomads to work correctly is a stable and secure internet connection. Considering that the internet behaves differently depending on where you are, it may be difficult to have a consistent working experience all the time.
Thankfully, there's a great solution for the issue, and that's using a VPN. VPNs can take your online safety and take it to the next level, ensuring a much more comfortable working experience.
Keep in mind that using public networks while you travel exposes you to hackers who are trying to steal foreigners' information. However, you can also solve that problem with a reliable VPN.
In essence, VPNs are a must for all digital nomads, and it's vital for them to choose the right option. There are dozens of different VPNs available, and we've compiled the best five ones on this list. Keep reading if you want to take your online safety one step further!
3. Best VPN for Digital Nomads in September 2023
Now that you're ready to take your online security one step further, it's time to learn about the best VPN services on the market today. Keep in mind each service has different features, pricing, and technology, so make sure to choose one that best fits your needs.
3.1 NordVPN – Best Overall VPN for Digital Nomads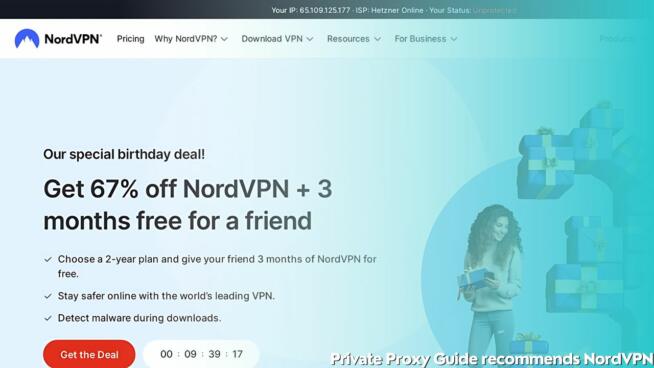 NordVPN is one of the most popular VPN clients in history. To put things in perspective, NordVPN offers more than 5,200 servers in approximately 62 countries; this means you're not going to spend much time looking for a server that fits your browsing needs.
Keep in mind that when it comes to internet browsing, the close you are to the server you're browsing, the quicker your speed is going to be. If you were to travel to Canada, you can use NordVPN to find a server that's close to where you are.
Since NordVPN is based in Panama, it avoids several jurisdictions, allowing it to work more freely with its servers. In essence, NordVPN doesn't have to provide any data to governments.
It's important to note that NordVPN doesn't log your activity, which is something that other VPNs do. When you don't use a VPN, your internet service provider logs everything from visited websites, downloaded files, software, amount of data, and much more. However, thanks to NordVPN, you don't have to worry about that.
NordVPN works with 256-bit AES encryption, which is the same standard used by some governments. Overall, you're getting a high-security grade for your browsing, which is essential if you're a digital nomad.
You can set up approximately six simultaneous connections over six different devices, which is more than enough considering you're traveling. The only downside to NordVPN is that it's one of the most expensive VPN providers out there. However, it makes up for the price by offering one of the most stable and secure connections regardless of the location you choose.
In case there's something you don't understand about NordVPN, you can contact its team through its 24/7 customer support line. Overall, NordVPN is one of the most versatile and fastest VPN providers out there, and it's a great option to consider if you're working on the move.
3.2 ExpressVPN – Fastest VPN for Digital Nomads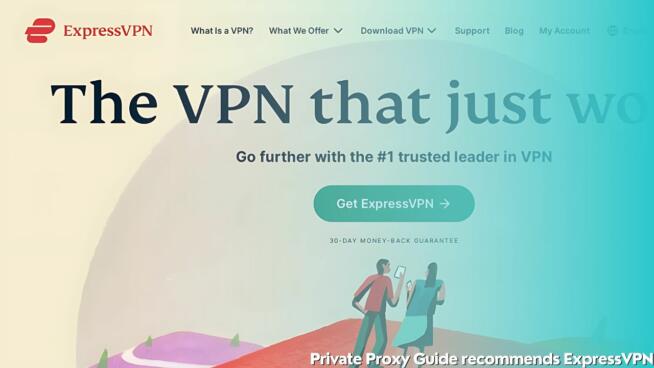 ExpressVPN is another provider that focuses on providing the highest grade of privacy possible for digital nomads. In this case, ExpressVPN offers up to 160 server locations across 94 countries and over 3,000 servers in total, which is excellent news for digital nomads. Another great thing is that this provider offers good coverage across South America, which is a place not many other VPN providers focus on.
As with NordVPN, ExpressVPN doesn't log your online activity. Additionally, the company makes it clear on its policy that it doesn't sell any type of data to third parties. The only information logged by the provider is the amount of data each user transfers. Considering this is ambiguous data, it doesn't tell anyone information about yourself, keeping your identity safe.
This VPN provider is based in the British Virgin Islands, which is a location that has no data retention laws. On the other hand, ExpressVPN has apps for macOS, iOS, Android, and Windows, meaning you can use the VPN safely from any place you want.
Due to the number of servers ExpressVPN has, it makes it perfect for digital nomads since you're likely to find a reliable server for most locations you're going to visit, including South America and Africa. Additionally, ExpressVPN is committed to its users' privacy and fast navigation, so you may contact them 24/7 if anything isn't working as intended while you use it.
3.3 CyberGhost – Safe VPN for Digital Nomads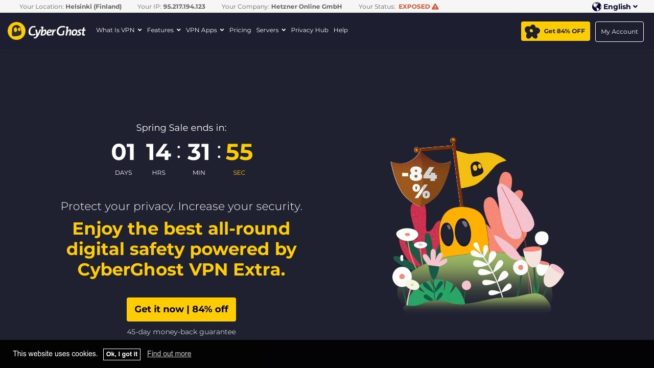 CyberGhost is a VPN provider that has slowly gained popularity over the past few years. In essence, it's one of the providers with the largest network of VPN servers at your disposal. Moreover, it allows users to use up to seven simultaneous connections, which is more than enough for most digital nomads.
On its membership package, CyberGhost includes ad blocking, malware protection, and "NoSpy Servers," which are servers hosted in a high-security facility in Romania. If you don't want to use a different IP address each time you connect to a website, you can use CyberGhost's dedicated IP addresses to "normalize" your internet traffic for websites. These dedicated IP addresses are available in Germany, Canada, France, the U.S., and the U.K.
This VPN provider currently has 7,000 total servers spread across 91 different countries. Most of these servers are based in the U.S. and the U.K., although you're also likely to find reliable and safe servers in many other locations worldwide, such as Vietnam, Russia, or China.
CyberGhost doesn't store your browsing history, session duration, IP address, bandwidth, or other related items. All of the revenue that the CyberGhost team receives is through monthly subscriptions, which is great news for everyone.
3.4 PureVPN – VPN With Many Locations for Digital Nomads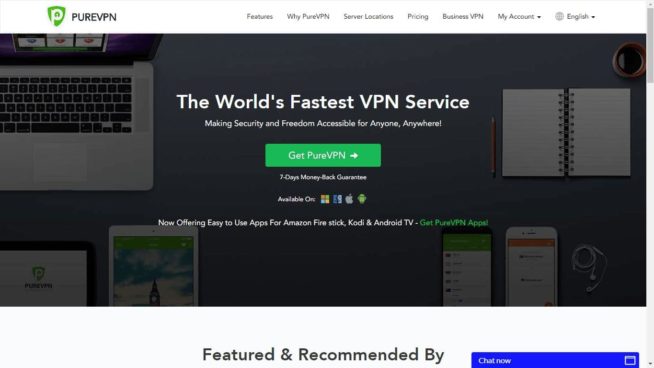 PureVPN has had mixed reviews ever since it first came out, but after many updates, we can safely say that it has become one of our favorites for digital nomads. In essence, it features AES-256 encryption, torrenting support, no DNS leaks, and many VPN protocols to choose from.
It's important to note that PureVPN currently doesn't support WireGuard, which is one of the fastest VPN protocols today. Still, it has a wide range of protocols that are also fast and secure, such as IKEv2.
According to the company, it doesn't log your IP address, internet activity, DNS requests, and others. However, some people still doubt the service considering it's based in Hong Kong, which is a country that holds strict information storage policies. PureVPN does store your name, email address, and the payment method you chose, so keep that in mind before making a purchase decision.
Other features that make PureVPN great for digital nomads include split tunneling, port forwarding, and a kill switch in case your internet connection fails at any moment. PureVPN currently has over 6,500 servers spread across more than 140 countries.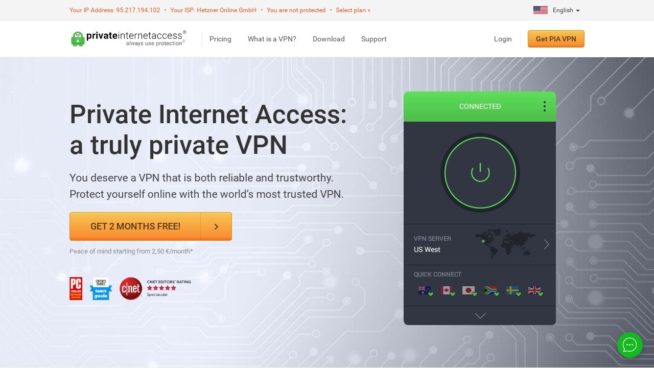 The thing about this VPN is that it focuses more on privacy than speed. If you don't mind having average browsing speeds while you're working, Private Internet Access can be an excellent VPN that protects your information as thoroughly as possible.
Some of the features included by Private Internet Access include split tunneling, kill switch, WireGuard protocol support, and more. As opposed to other VPNs on this list, Private Internet Access offers up to 33,000 servers across 78 countries, which is good for most digital nomads.
Private Internet Access Review
2. What Is a VPN?
A Virtual Private Network (VPN) allows users to create safer connections to a particular network. In essence, you're connecting your device to another server on the internet, allowing you to browse the internet through that server. If you use a VPN server of a different country than the one you live in, the websites are going to show you're accessing them from that country.
VPNs have been used by digital nomads for several reasons, and all of them are critical for working while traveling. First, a VPN can help you bypass geographic restrictions on some websites, meaning if a certain country is blocked or censored for a website, you can use a VPN to bypass that block.
On the other hand, VPNs hide your true location and identity, which is excellent considering that digital nomads typically use public networks to browse the internet. Finally, some people use VPNs to access another country's exclusive content, which is more common for streaming services, such as Netflix and Hulu.
3. How Do You Get a VPN?
There are many ways to get a VPN, such as setting up a server yourself or host one. However, most people prefer to go for VPN clients since they're easier and faster to set up. These VPN clients do most of the work for you; in essence, you simply need to choose a server, connect, and you're done.
4. Bottom Line
Choosing a reliable VPN may be tricky, especially if you're going to be traveling continually. However, there are many options available for you, and you may choose an option depending on the number of servers available, VPN protocols, and others.
All the VPNs mentioned above have paid memberships. Keep in mind that using free VPNs isn't recommended since there's no guarantee for your online privacy, and the available servers aren't as reliable.
VPN Service


www.nordvpn.com
NordVPN
Review
Price: $11.95 $3.71/month
Servers: 5500+ in 59 countries
Simultaneous connections: 6
Jurisdiction: Panama
Payment: PayPal, AmazonPay, Crypto, Google Pay, Klarna
Torrenting: OK
Unblocks US Netflix: Yes
Dedicated IP: $70/yr
TrustPilot Score: 4,7/5
Money-back: 30 days
Extra: Double VPN, Obfuscated servers
Visit NordVPN »


www.expressvpn.com
ExpressVPN
Review
Price: $12.95 $8.32/month
Servers: 3300+ in 94 countries
Simultaneous connections: 5
Jurisdiction: British Virgin Islands
Payment: PayPal, Crypto, AliPay, Klarna,
Torrenting: OK
Unblocks US Netflix: Yes
Dedicated IP: Not provided
TrustPilot Score: 4,7/5
Money-back: 30 days
Visit ExpressVPN »


www.cyberghostvpn.com
CyberGhost
Review
Price: $11.99 $2.25/month
Servers: 6600+ in 89 coutrines
Simultaneous connections: 7
Jurisdiction: Romania
Payment: PayPal, Crypto
Torrenting: OK
Unblocks US Netflix: Yes
Dedicated IP: $51/yr
TrustPilot Score: 4,8/5
Money-back: 45 days
Visit CyberGhost »


www.surfshark.com
Surfshark
Price: $11.95 $2.49/month
Servers: 3200+ in 65 coutrines
Simultaneous connections: Unlimited
Jurisdiction: British Virgin Islands
Payment: PayPal, Crypto, Google Pay, Amazon Pay
Torrenting: OK
Unblocks US Netflix: Yes
Dedicated IP: Not provided
TrustPilot Score: 4,3/5
Money-back: 30 days
Visit Surfshark »


www.purevpn.com
PureVPN
Review
Price: $9.60 $3.33/month
Servers: 6500+ in 140 coutrines
Simultaneous connections: 10
Jurisdiction: Hong Kong
Payment: PayPal, Credit Cards
Torrenting: OK
Unblocks US Netflix: Yes
Dedicated IP: $35.88/yr
TrustPilot Score: 4,7/5
Money-back: 31 days
Visit PureVPN »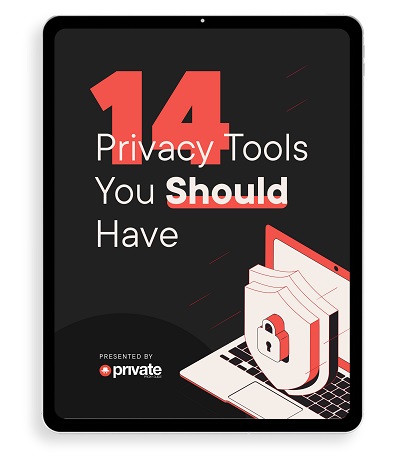 Learn how to stay safe online in this free 34-page eBook.