MOBAs became popular many years ago. Games such as League of Legends or DOTA 2 are some of the most played each year. That's because of how they let you interact with your friends and encourage you to be more competitive.
Regardless of that, tons of players each year suffer from latency problems. That jeopardizes their gaming experience. Tons of DOTA 2 players lose many of their matches because of how their latency problems affect them.
Using a VPN is an effective way to solve that issue. Additionally, VPNs protect you from hackers and cyber-attacks. However, you need to pick the right one if you want to take advantage of those benefits.
Dive into this page if you want to learn which are the five best VPN for playing DOTA 2. These VPNs are also useful for similar games such as League of Legends, so don't worry about that. The five VPNs on this list are excellent. Try the one you feel most comfortable with.
You can also read this article if you want to know why using a VPN can significantly improve your gaming experience. Don't hesitate to try one of the best VPNs on the market!
1. Why Should I Use a VPN to Play DOTA 2?
As we mentioned before, there are many reasons you should use a VPN to play DOTA 2 and similar MOBAs. That's because of how using them can improve your gaming experience. Most professional esports players recommend doing it to improve their skills and avoid having issues while playing.
Keep in mind that you can only enjoy these benefits if you pick a high-quality VPN. We recommend you only use one of the ones we picked for this list. That way, you assure yourself of a nice experience. Here are the main benefits of using VPN while playing DOTA 2:
1.1 It Helps You Avoid Latency Issues
Most times your latency issues don't come from the quality of your internet service. The problem usually comes from the internet providers and the configurations they used to set your internet connection. VPNs can address that issue with no problem.
That's because the software the VPN providers use is already set to make you have the best internet connection possible. Many people think that using a VPN slows down your internet connection, but that couldn't be further from reality.
VPN services use a direct route that allows the information to flow smoothly from your computer to the game server. The usual ISP packet doesn't tend to have the specific settings to optimize your internet connection, which makes you receive less internet speed than the one you paid for in the first place.
Many gamers use VPNs because of that feature. However, choosing the wrong one can cause you problems with the game itself. That's because some companies ban users who use VPNs. After all, they think they are cheat programs. However, the best VPNs on the market don't cause that issue.
1.2 It Allows You to Play on Different Features
MOBAs have some characteristics that make them different from other video games. DOTA 2 is not an exception to that. These video games have so many players around the world they need to have different servers to allow them all to play without having server issues. Those servers are divided by region.
If you are in the U.S, you play on the North America Server. Yet, if you go to Europe, you need to play on the EUW server. You can play on the EUW server if you are in the U.S, but that gives you tons of delay issues and lag.
Fortunately, VPNs solve that with no trouble. If you set the VPN to give you an internet route from a European country, you can play on the EUW server without suffering from latency issues. That applies to other servers, too.
That allows you to play when you go on a trip or if you have a friend that lives in another country. The internet speed depends on the country's IP direction you want to choose. Some are faster than others, but all of them tend to be decent overall.
1.3 It Protects You from Hackers
This doesn't happen that often, but some players use cheat programs to hack their enemies and produce latency issues or server problems. The most dangerous things about those players are that they can hack you and get information from you.
The same happens with some websites or programs that come with malware. If you don't want your computer to get damaged by those issues, you need to have a nice antivirus to protect you. However, there are other ways to protect you from that kind of problem. That is, naturally, an excellent VPN that protects you from hackers.
VPNs use encrypted internet routes that prevent hackers from getting to your information. As we mentioned before, this is ideal for gamers. That's because it helps them avoid the cyber-attacks of other players who want to take advantage of cheat programs to take down their internet connection and server connection.
That's the reason many people recommend others to use VPNs at all times. The number of information websites can take from you is outrageous. We know you don't want unknown people digging through your life and google searches. The best way to avoid that is by using VPNs, so don't hesitate to try them.
2. What Happens If I Don't Pick the Right VPN?
Choosing the wrong VPN can bring several problems to your gaming experience. At first, low-quality VPNs can slow down your internet connection. That's the reason many people think that all VPNs do that. Yet, that couldn't be further from reality.
Apart from that, if you don't have a VPN that protects you from malware and hackers, you are always in danger of suffering from a cyber-attack. Yet, that's not the main problem for gamers. As we mentioned before, some companies and servers detect VPNs as cheat programs.
If you use VPNs that don't pass through the server's firewall, you may get banned. Fortunately, the VPNs we name on this list protect you from that, so you can use them without being at risk of getting banned. This applies to DOTA 2 and other MOBAs.
3. Best VPN for Playing DOTA 2 2021
As you could read in this article, choosing the right VPN for you is essential if you want to improve your gaming experience. We want you to have the best gaming experience you can have, so here are the five best VPNs for Playing DOTA 2:
3.1 NordVPN – Best Overall DOTA 2 VPN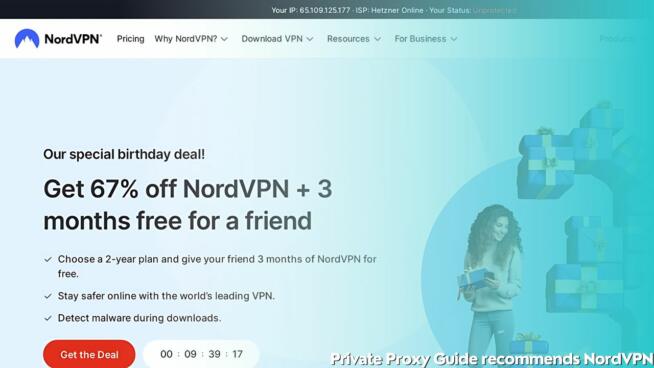 If you are looking for a VPN that encrypts your internet connection and protects your IP address, then NordVPN is the one for you. This VPN uses next-generation encryption that makes sure you are completely safe from cyber-attacks and related issues.
NordVPN is available on Android, iOS, Windows, and other kinds of software, so don't worry about the VPN not being available on your device.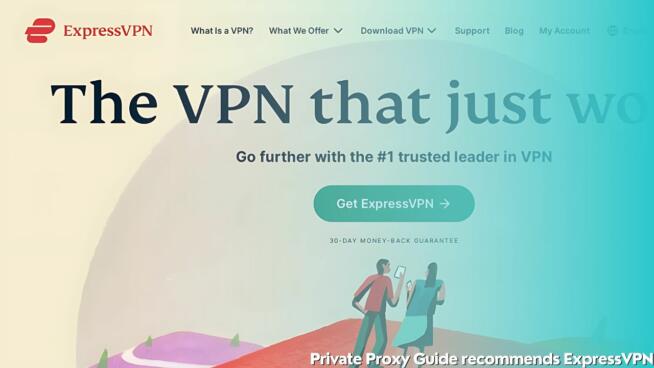 Express VPN is one of the best-rated VPNs on this list. That's because of how optimized its features are to provide you with the best browsing and gaming experience. You can use this VPN regardless of where you are. The good thing about that is that there is no censorship when watching content from other regions.
This VPN accelerates your internet speed, so it's perfect to reduce latency issues.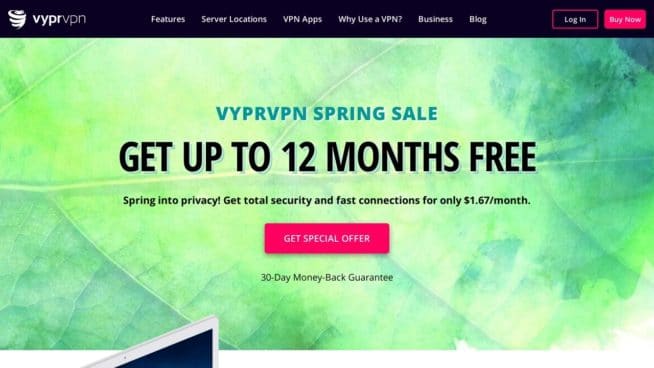 You don't have to worry about getting banned while using this VPN. VyprVPN completely avoids the server's firewall. Additionally, it protects you from DDoS attacks. VyprDNS also has exclusive encryption protocols to provide you with top-notch protection.
If you have any trouble with the VPN, you can contact them via email or live chat. Its technical support is available all day all week, so don't worry about that.
3.4 PureVPN – DOTA 2 VPN With Many Locations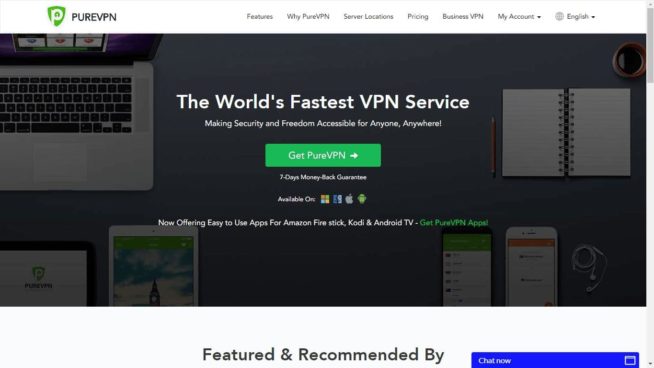 You can forget about internet restrictions while using PureVPN. This VPN allows you to avoid any kind of censorship while browsing, so don't worry about not being able to watch content because of the region you are in or something like that.
When speaking about playing DOTA 2, PureVPN also helps you avoid latency issues. PureVPN does that by providing you with the best settings possible to optimize your internet connection. That gets lag and ping issues to a minimum.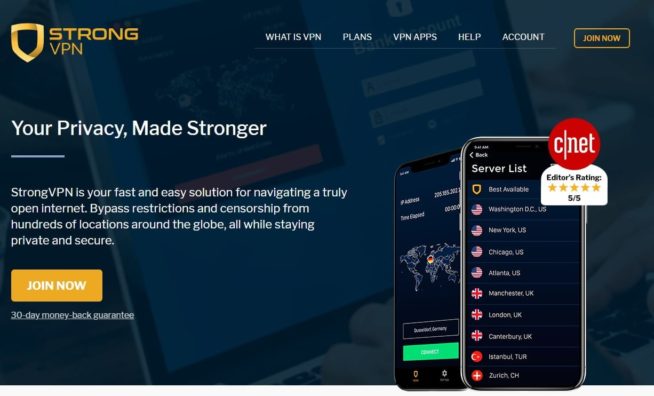 At last, but not least, we have a StrongVPN. Although it's not as popular as the others on this list, StrongVPN provides you with a stable internet connection. However, if you have any trouble while using this VPN or regret your decision, you can get your money back.
That's because of the 30-day guarantee it offers you. The StrongVPN interface is simple to understand, so you can use all its features even if you don't know that much about internet connection settings and related things.
4. Bottom Line
Even if you love playing DOTA 2, doing it while having latency issues can make you have a bad time playing. No one should suffer from those issues, so using a VPN is one of the best things you can do if you like playing these kinds of games.
VPN Service


www.nordvpn.com
NordVPN
Review
Price: $11.95 $3.71/month
Servers: 5500+ in 59 countries
Simultaneous connections: 6
Jurisdiction: Panama
Payment: PayPal, AmazonPay, Crypto, Google Pay, Klarna
Torrenting: OK
Unblocks US Netflix: Yes
Dedicated IP: $70/yr
TrustPilot Score: 4,7/5
Money-back: 30 days
Extra: Double VPN, Obfuscated servers
Visit NordVPN »


www.expressvpn.com
ExpressVPN
Review
Price: $12.95 $8.32/month
Servers: 3300+ in 94 countries
Simultaneous connections: 5
Jurisdiction: British Virgin Islands
Payment: PayPal, Crypto, AliPay, Klarna,
Torrenting: OK
Unblocks US Netflix: Yes
Dedicated IP: Not provided
TrustPilot Score: 4,7/5
Money-back: 30 days
Visit ExpressVPN »


www.cyberghostvpn.com
CyberGhost
Review
Price: $11.99 $2.25/month
Servers: 6600+ in 89 coutrines
Simultaneous connections: 7
Jurisdiction: Romania
Payment: PayPal, Crypto
Torrenting: OK
Unblocks US Netflix: Yes
Dedicated IP: $51/yr
TrustPilot Score: 4,8/5
Money-back: 45 days
Visit CyberGhost »


www.surfshark.com
Surfshark
Price: $11.95 $2.49/month
Servers: 3200+ in 65 coutrines
Simultaneous connections: Unlimited
Jurisdiction: British Virgin Islands
Payment: PayPal, Crypto, Google Pay, Amazon Pay
Torrenting: OK
Unblocks US Netflix: Yes
Dedicated IP: Not provided
TrustPilot Score: 4,3/5
Money-back: 30 days
Visit Surfshark »


www.purevpn.com
PureVPN
Review
Price: $9.60 $3.33/month
Servers: 6500+ in 140 coutrines
Simultaneous connections: 10
Jurisdiction: Hong Kong
Payment: PayPal, Credit Cards
Torrenting: OK
Unblocks US Netflix: Yes
Dedicated IP: $35.88/yr
TrustPilot Score: 4,7/5
Money-back: 31 days
Visit PureVPN »