Final Fantasy 14, or FFXIV, is the most recent installment in a long-running MMORPG series. The game is available for Windows, PlayStation 4, and PlayStation 3. You may encounter lag, DDoS attacks, and a sluggish connection while playing FFXIV, and other online games.
Using a VPN to play FFXIV can help you change your IP address, which helps to prevent DDoS attacks. If you choose an IP address close to the server you play on, you should experience less lag, and a better internet connection.
1. What Is a VPN?
A VPN, or virtual private network, is a service that protects your Wi-Fi connection, and online privacy. It encrypts your data, protects your identity online by masking your IP address, and also allows you to connect to public Wi-Fi networks safely.
In addition to keeping you safe online, a VPN can also help you access restricted content in your country, like streaming facilities, online casinos, and much more. VPNs are also a great tool for avid gamers because it protects you from DDOS attacks.
2. DDOS Attacks: Explained
A distributed denial-of-service (DDoS) attack is a kind of attack in which a hacker attempts to make a network, or device unavailable to its users by disrupting the services of a host connected to the internet for a short, or long period.
Denial of service is typically achieved by flooding the intended resource, or device with unnecessary requests to try to overload the system.
In gaming, DDoS attacks are often carried out to block a person's online gaming profile. This is often done with malicious intent and can be quite frustrating for avid gamers who spend a lot of their time, and money investing in online gaming profiles, and online gaming accessories.
As mentioned previously, a good way to prevent this from happening is to connect to a VPN before playing Final Fantasy 14.
3. Connecting to a VPN
It is easy to connect to a VPN. Follow these steps to play FFXIV safely using a VPN service.
Sign up for an account on the VPN's website. Follow the prompts, select a subscription plan, and make a payment.
Download the VPN's software, or mobile application on the device you wish to use it on. Sign in when prompted to, and you should be connected automatically to the server in closest proximity.
Reap the benefits of utilizing a VPN for browsing the internet.
If you have any questions about how to set up your VPN, go to the VPN's website. There should be a variety of guidelines available, and most VPNs offer a 24-hour support chat service to ensure you get help when you need it.
Should you wish to connect to a different server, simply log in, and choose one from the list provided. When attempting to get past geo-restrictions, you may need to connect to a server in another country where the content you want to access is not restricted.
4. About Final Fantasy 14
Final Fantasy 14 is a game in which you fight mobs, participate in events, complete quests, participate in fates, craft, discover dungeons, and work to form parties. All these actions grant you EXP.
However, before you do this, you purchase a subscription to play the online game. It is available for Windows, PlayStation 4, and PlayStation 3 from retailers such as Amazon, Steam, and GameStop.
Once you have made the payment, you can launch your game, and wait for it to download. Next, log in to create, and edit a character of your choosing. You can choose from a variety of races for your character.
5. Best VPN for Final Fantasy 14 2023
The five best VPNs to use when playing Final Fantasy 14 are as follows:
5.1 NordVPN – Best Overall Final Fantasy 14 VPN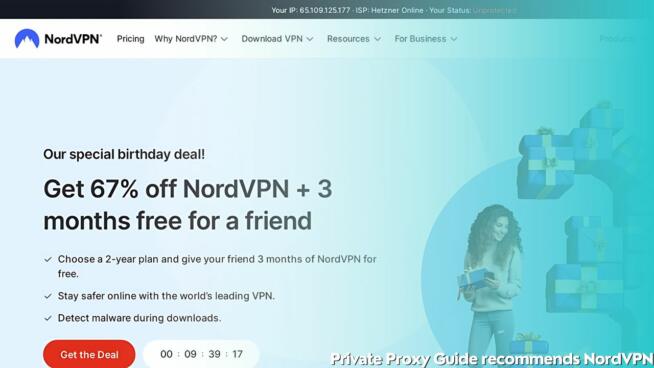 This VPN is one of the best for online gaming. It has fast connection speeds, which are supported by the company's in-house NordLynx protocol, and ranks among the top VPN services in terms of security. The service protects against DDoS attacks as well as DNS leaks.
A reliable kill switch, and split tunneling are also available. Furthermore, it is important to note that the company does not store any user information.
It keeps you safe while you are online, lets you enjoy, and download media thanks to its fast internet connection. Thanks to a good internet connection, and speed, you can watch your favorite show without being interrupted.
Nord VPN provides you with a dedicated IP address that you can use on multiple devices. It has an impressive network of over 5,000 servers in 59 different locations around the world.
If all these benefits were not enough, NordVPn offers its service at a relatively low subscription cost. Furthermore, there is a 30-day money-back guarantee, so you can try out the service completely risk-free.
5.2 ExpressVPN – Fastest VPN for Final Fantasy 14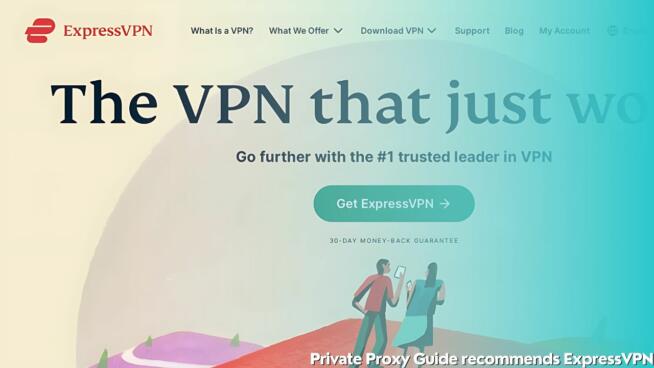 ExpressVPN is unquestionably a fantastic pick if you want top-tier speeds for lag-free online gaming. It provides lightning-fast connection speeds, and consistently low ping levels.
The VPN operates more than 3,000 servers in 160 places across 94 countries worldwide, all of which are RAM-based. The in-house Lightway protocol is supported by all its servers.
Express VPN's security is military-grade. It operates on RAM-only servers, so no logs, or records of your online activity are stored. The VPN employs AES-256 encryption and has a network lock or kill-switch.
This kill switch keeps your data safe. Even if the VPN connection fails, internet traffic is stopped until the connection, and subsequent protection is restored.
It is also one of the most sophisticated VPNs in the industry and includes a slew of strong security features. Protection against DDoS attacks, and DNS leaks, as well as TrustedServer technology, are among the most significant.
Aside from online gaming, it can be an essential tool for a variety of other online activities. Because its servers are P2P friendly, it is also suitable for HD torrents, and streaming.
5.3 HideMyAss VPN – Final Fantasy 14

VPN With Good Support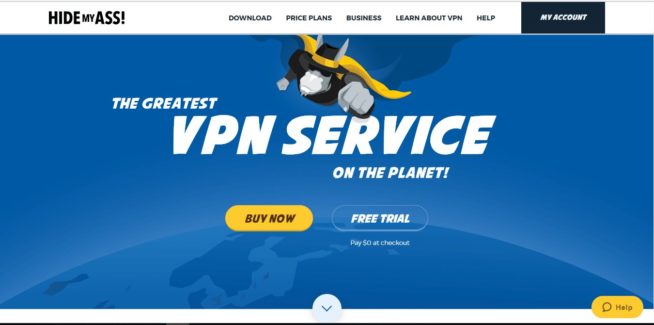 HMA gained hundreds of thousands of subscribers in its first month of operation and has since grown to become one of the world's largest VPN services, with over 350 server locations. In 2015, Privax, the parent company of HMA Pro VPN, joined the AVG team.
HideMyAss is your best bet if you are looking for a VPN provider with the most server locations. It can unblock multiple streaming sites and has reasonable internet speeds.
The VPN no longer keeps logs of your online activity, and includes advanced security features, and a plethora of location options. Overall, it is best suited for those wanting to enjoy their online gaming securely. Those wanting to torrent may find it useful as well.
5.4 Surfshark VPN – Best Budget VPN for Final Fantasy 14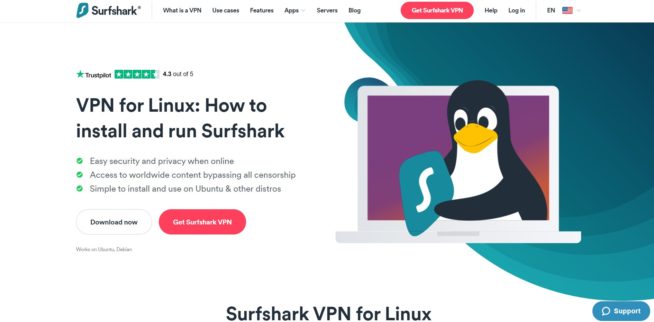 Surfshark performs well when it comes to speed, and connection. It also helps with ping reduction. The VPN has a well-balanced network of more than 3,200 servers spread across 65 countries.
Aside from the numbers, all Surfshark's servers have a private DNS, and adhere to a strict no-logs policy. Surfshark apps are user-friendly, while still providing a robust set of privacy, and security features.
The service is also one of the most cost-effective on the market, especially if you choose a longer subscription. Surfshark provides excellent value for money when combined with the ability to connect an unlimited number of devices simultaneously.
This VPN has a CleabWeb feature that restricts online ads, inhibits phishing attempts, detects, and removes malware, and gets rid of any suspicious links. It also has excellent security and a no-logs policy, which prevents records of your activity from being stored.
The VPN may not be as adaptable as other VPNs on this list, but it is an excellent choice if you are primarily looking for a gaming VPN to use while playing Final Fantasy XIV.
5.5 IPVanish – Final Fantasy 14 VPN With Many Locations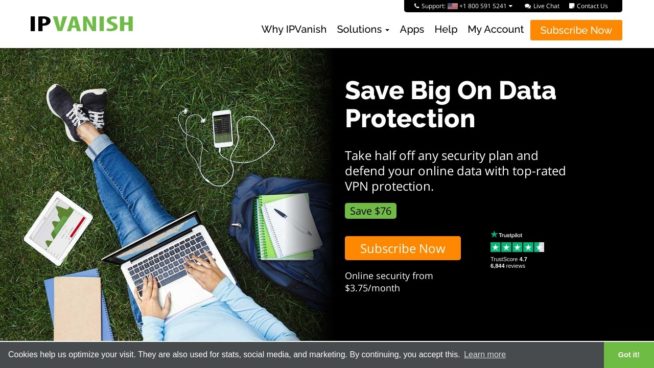 IPVanish has more than 1,600 servers in over 75 places around the world. Over 40,000 distinctive IP addresses are included. Therefore, you never have to stress about sharing the VPN with another online gamer.
There are no connection data logs kept by the service, and it does not restrict the amount of bandwidth you can use, or the number of devices you can connect simultaneously.
IPVanish is unquestionably the best low-cost VPN for online gaming, costing only a couple of dollars per month. If you want a good VPN but prefer not to spend a lot of money on monthly subscriptions, IPVanish is an excellent choice.
It may not be the fastest, or most advanced VPN available, but it provides good value for money, and adequate features for the average VPN user.
6. Final Thoughts
Final Fantasy 14 is an online game enjoyed by many avid gamers around the world, and many spend a lot of time building up their online gaming profile. Therefore, it would be a shame if a hacker came along and blocked you out of your gaming profile with a DDoS attack.
To prevent this from happening, you should use a VPN while playing FFXIV. It can help secure your connection and keep unwanted third parties out of your business.
Another reason to use a VPN for FFXIV is to ensure that your connection is stable, and fast, which is important for online gaming.
There are also other great features that you can enjoy with a VPN, such as streaming services, and bypassing geo-restrictions to access your favorite TV shows, or online casinos.
VPN Service


www.nordvpn.com
NordVPN
Review
Price: $11.95 $3.71/month
Servers: 5500+ in 59 countries
Simultaneous connections: 6
Jurisdiction: Panama
Payment: PayPal, AmazonPay, Crypto, Google Pay, Klarna
Torrenting: OK
Unblocks US Netflix: Yes
Dedicated IP: $70/yr
TrustPilot Score: 4,7/5
Money-back: 30 days
Extra: Double VPN, Obfuscated servers
Visit NordVPN »


www.expressvpn.com
ExpressVPN
Review
Price: $12.95 $8.32/month
Servers: 3300+ in 94 countries
Simultaneous connections: 5
Jurisdiction: British Virgin Islands
Payment: PayPal, Crypto, AliPay, Klarna,
Torrenting: OK
Unblocks US Netflix: Yes
Dedicated IP: Not provided
TrustPilot Score: 4,7/5
Money-back: 30 days
Visit ExpressVPN »


www.cyberghostvpn.com
CyberGhost
Review
Price: $11.99 $2.25/month
Servers: 6600+ in 89 coutrines
Simultaneous connections: 7
Jurisdiction: Romania
Payment: PayPal, Crypto
Torrenting: OK
Unblocks US Netflix: Yes
Dedicated IP: $51/yr
TrustPilot Score: 4,8/5
Money-back: 45 days
Visit CyberGhost »


www.surfshark.com
Surfshark
Price: $11.95 $2.49/month
Servers: 3200+ in 65 coutrines
Simultaneous connections: Unlimited
Jurisdiction: British Virgin Islands
Payment: PayPal, Crypto, Google Pay, Amazon Pay
Torrenting: OK
Unblocks US Netflix: Yes
Dedicated IP: Not provided
TrustPilot Score: 4,3/5
Money-back: 30 days
Visit Surfshark »


www.purevpn.com
PureVPN
Review
Price: $9.60 $3.33/month
Servers: 6500+ in 140 coutrines
Simultaneous connections: 10
Jurisdiction: Hong Kong
Payment: PayPal, Credit Cards
Torrenting: OK
Unblocks US Netflix: Yes
Dedicated IP: $35.88/yr
TrustPilot Score: 4,7/5
Money-back: 31 days
Visit PureVPN »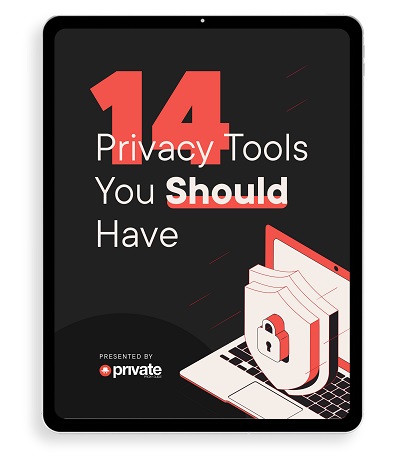 Learn how to stay safe online in this free 34-page eBook.