FuboTV is an online television provider based in the United States that focuses primarily on sporting events. It features international football events, TV shows, and films in addition to MLB, NFL, MLS, and NBA matches. This streaming platform was released in 2015 and is accessible only in Canada, the United States, and Spain.
The FuboTV app is compatible with tablets, computers, smartphones, and smart TVs, even though it can only be used on two devices simultaneously. Sports fans enjoy FuboTV because they can stream a broad range of games at a relatively low cost. Users may only watch the content that is designated for their location, and plans differ by nation.
Fortunately, a reliable VPN service with servers in the US, Canada, or Spain can help you bypass geo-restrictions imposed by FuboTV to allow you access to its content from anywhere in the world. Here are some of the best VPNs that you can use to enjoy FuboTV securely.
1. Best VPN for FuboTV 2022
1.1 NordVPN – Best Overall FuboTV VPN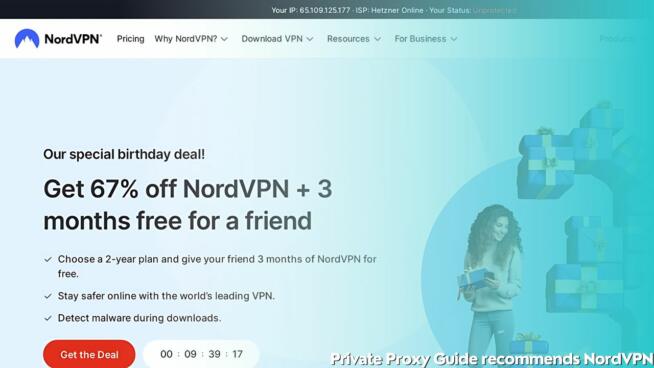 When it comes to viewing FuboTV from other countries, NordVPN is the best option. Thanks to a broad range of US servers, it can bypass geo-blocking on several streaming services, including Hulu, Netflix US, HBO, Amazon Prime Video, and more.
The VPN provider is based in Panama and offers its users a plethora of features, including lightning-fast speeds for buffer and lag-free FuboTV viewing.
It offers over 5100 servers across 60 countries, giving you many options. The VPN service also includes military-grade encryption, an automatic internet kill switch, and data leak prevention, among other security features.
You can trust NordVPN to protect your confidentiality because it follows a rigorous no-logs policy, ensuring that your information is safe from watchful eyes.
NordVPN has a large number of optimized servers that are ideal for torrenting, obtaining a dedicated IP address, and even going online in nations where online censorship is stringent. If you require assistance, there is also live chat support available 24/7.
1.2 ExpressVPN – Fastest VPN for FuboTV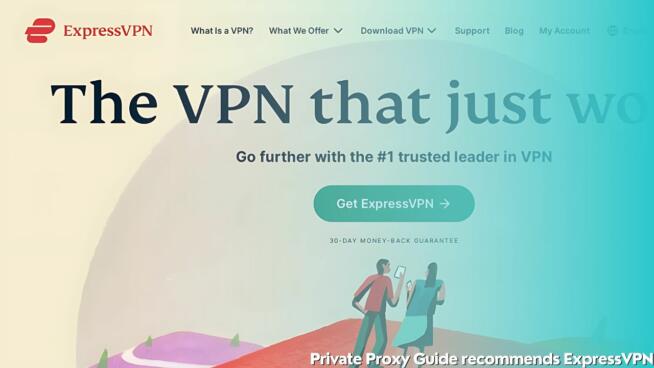 Even though ExpressVPN is a little pricier than the other VPNs on this list, it's still a great way to access FuboTV. It can get around region limitations on almost any streaming platform you would like to use. The company has established an extensive server network with over 3000 servers in 91 countries, so you'll never run out of streaming services to try.
Because of its fast and dependable connection, ExpressVPN is great for viewing your favorite online content on FuboTV. It also includes a slew of security measures, such as military-grade encryption, an automatic internet kill switch that offers protection even when you lose connection, and a stringent zero-logs policy.
ExpressVPN does not throttle your internet connection as some ISPs and VPNs do. Instead, it provides unrestricted bandwidth, allowing seamless streaming with no lagging or buffering.
It's also really easy to set up and use, which makes it great for those who aren't tech-savvy or haven't used a VPN before.
1.3 Surfshark VPN – Best Budget VPN for FuboTV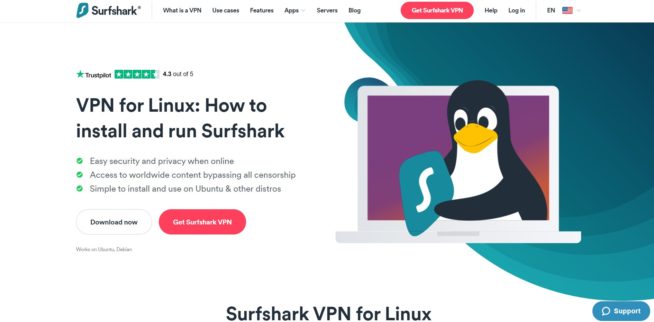 SurfShark is one of the most reasonable-priced VPNs on this list, providing great value for money. It includes servers in more than 60 countries, allowing you to overcome censorships and location-based restrictions with ease.
The VPN's US server network can help you watch FuboTV when on holiday or a business trip if it has been prohibited in that country. SurfShark also supports other streaming platforms, such as Netflix US, BBC iPlayer, Hulu, and Disney+, among others, so you'll never be bored when on holiday.
There are user-friendly apps for all popular services, and you may use SurfShark on as many devices as you like, which makes it an excellent value for money VPN. This VPN is ideal for those who have large families and anyone with a lot of electronics.
SurfShark also includes an internet kill switch, leak protection, ad, virus, and malware protection. It also includes a free Smart DNS solution.
1.4 IPVanish – FuboTV VPN With User-friendly Apps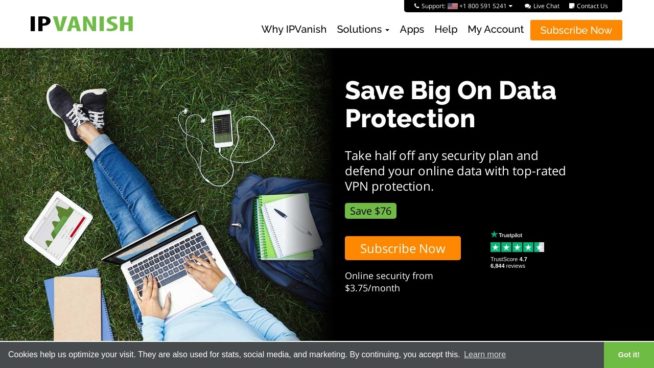 IPVanish has a number of user-friendly apps. You can choose to link to the server closest to you, or you can search by location or latency. It also allows you to save your preferred servers so that you can find them more easily.
The VPN service offers 256-bit AES (military-grade) encryption, DNS/IPv6 leak protection, and an automatic internet kill switch as security measures. IPVanish claims to have a no policy, meaning it keeps no records of its users' activity.
This company is based in the United States and has an extensive network in the US in places such as New York, Chicago, and Las Vegas, which assures good speed and connectivity when streaming FuboTV content.
It can unlock FuboTV in other countries, and the speeds it provides are perfect for streaming video content. Even better, IPVanish allows you to connect an unlimited number of devices with a single subscription at the same time, which is significantly more than many other VPNs enable.
1.5 CyberGhost – Safe VPN for FuboTV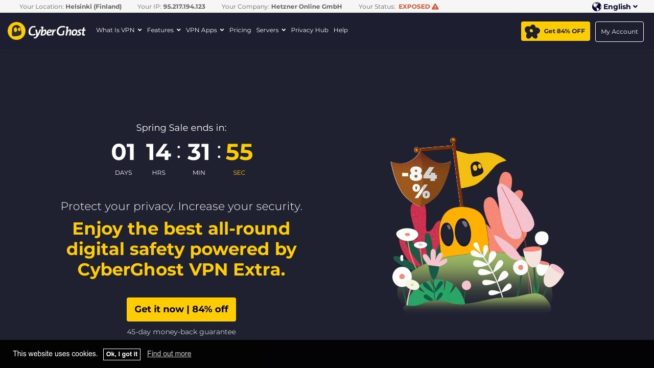 CyberGhost is another great value-for-money VPN that doesn't compromise on services. It offers fast speeds with approximately 90 servers around the world. The service boasts more than 1,239 servers in the United States alone, enabling its users to watch FuboTV. You can also access other streaming services like Hulu and Netflix US safely.
CyberGhost provides unlimited bandwidth and data traffic, resulting in flawless streaming sessions with no visible buffering or latency. User support is provided through live chat or email should you encounter any issues.
You can share your VPN with family and friends because CyberGhost allows users to simultaneously connect up to seven devices. Like the other VPNs on this list, it includes a kill switch, leak protection, and military-grade encryption.
The VPN provides easy-to-use apps for Android, Windows, iOS, Mac, Amazon Fire TV, and Amazon Fire Stick and has Firefox and Chrome extensions for those using desktop applications.
2. FuboTV VPN FAQ
In the section below, we answer some of your most-asked questions.
2.1 What Is a VPN?
If you have never heard of a VPN before, you may be wondering what it is. VPN is short for a virtual private network. A VPN keeps your internet connection secure and confidential by masking your IP address and encrypting your internet traffic with a privately controlled server network.
This is in contrast to your internet service provider's unencrypted servers that may be intercepted by hackers and third parties.
2.2 Why Does FuboTV Impose Geo-restrictions?
FuboTV only buys the broadcasting rights to air its shows in certain locations. The company checks your IP address every time you try to log in to FuboTV, and if you are in a restricted area, it denies you access.
However, when you use a VPN, you can connect to a server in Canada, Spain, or the United States so that when FuboTV checks your IP address, it sees the server location and grants you access.
2.3 What Should You Look for in a VPN Service?
It can be hard to choose the right VPN if you don't know what to look for. Here are a few essential characteristics that your VPN should have to help you unblock FuboTV:
An extensive network of servers, with servers in the United States
Military-grade encryption
Leak protection
A strict no-logs policy
24/7 customer support
A good range of devices that can be connected simultaneously
Compatibility with your devices
Good speeds and connections for buffer-free streaming
An automatic internet kill switch
2.4 How Do I Connect to a VPN to Access FuboTV?
You can follow these steps to connect to a VPN and enjoy the content offered by FuboTV.
To get started, you will need first to choose a VPN, sign up for a subscription, and make payment by following the prompts on the VPN's website
Once you have done this, you can download the VPN's app on the preferred device and log in using the credentials you created
You should be automatically connected to your nearest server
If you want to connect to FuboTV, you can connect to a server in Canada, Spain, or the United States. Some VPN services have designated servers for accessing FuboTV, so be sure to chat with your service provider if you are having trouble accessing the service.
2.5 What If You Connect to a VPN, but Are Still Denied Access to FuboTV?
If you're using a VPN but still get an error message when trying to log in to FuboTV, the site has probably detected your VPN. In this case, we recommend contacting your VPN service provider directly. Often, VPN services have dedicated servers for accessing specific services, so you may need to connect to a certain server in order to gain access to FuboTV's content.
3. Final Thoughts
We recommend using a VPN if you are trying to access FuboTV in other parts of the world. A reliable VPN can help trick the service into thinking that you are signing in from the US, Canada, or Spain.
Apart from that, using a VPN is critical for safeguarding you while browsing the internet. It protects your information from cybercriminals, government entities, and other third parties by encrypting it.
The best VPNs to unblock FuboTV include NordVPN, ExpressVPN, SurfShark, IPVanish, and CyberGhost.
VPN Service

www.nordvpn.com
NordVPN
Review
Price: $11.95 $3.71/month Servers: 5500+ in 59 countries Simultaneous connections: 6 Jurisdiction: Panama Payment: PayPal, AmazonPay, Crypto, Google Pay, Klarna Torrenting: OK Unblocks US Netflix: Yes Dedicated IP: $70/yr TrustPilot Score: 4,7/5 Money-back: 30 days Extra: Double VPN, Obfuscated servers Visit NordVPN »

www.expressvpn.com
ExpressVPN
Review
Price: $12.95 $8.32/month Servers: 3300+ in 94 countries Simultaneous connections: 5 Jurisdiction: British Virgin Islands Payment: PayPal, Crypto, AliPay, Klarna, Torrenting: OK Unblocks US Netflix: Yes Dedicated IP: Not provided TrustPilot Score: 4,7/5 Money-back: 30 days Visit ExpressVPN »

www.cyberghostvpn.com
CyberGhost
Review
Price: $11.99 $2.25/month Servers: 6600+ in 89 coutrines Simultaneous connections: 7 Jurisdiction: Romania Payment: PayPal, Crypto Torrenting: OK Unblocks US Netflix: Yes Dedicated IP: $51/yr TrustPilot Score: 4,8/5 Money-back: 45 days Visit CyberGhost »

www.surfshark.com
Surfshark
Price: $11.95 $2.49/month Servers: 3200+ in 65 coutrines Simultaneous connections: Unlimited Jurisdiction: British Virgin Islands Payment: PayPal, Crypto, Google Pay, Amazon Pay Torrenting: OK Unblocks US Netflix: Yes Dedicated IP: Not provided TrustPilot Score: 4,3/5 Money-back: 30 days Visit Surfshark »

www.purevpn.com
PureVPN
Review
Price: $9.60 $3.33/month Servers: 6500+ in 140 coutrines Simultaneous connections: 10 Jurisdiction: Hong Kong Payment: PayPal, Credit Cards Torrenting: OK Unblocks US Netflix: Yes Dedicated IP: $35.88/yr TrustPilot Score: 4,7/5 Money-back: 31 days Visit PureVPN »