HBO Max is expanding into new markets and has recently launched in Denmark, Sweden, Finland, Norway, Andorra, and Spain in 2021.
However, the service is region-locked, so most people traveling to these areas need a VPN to watch their favorite shows.
You may still get an alert saying that HBO isn't available in your region when watching from somewhere else, even if you sign up for the service in a supported country.
Everyone enjoys watching HBO Max because it has a ton of great movies. However, if you find your favorites don't load and play, it's likely because of where you are. Therefore, a VPN can be a huge benefit to you.
1. Best VPN for HBO Max in December 2023
A virtual private network encrypts the internet connection you use and routes it through servers in other locations.
You might have to connect to a VPN server in your home country to watch HBO Max abroad. For example, if you signed up in the United States and travel to Europe, you can use a US server to access a US IP address.
However, not all VPNs work because HBO Max blocks many of these connections. We tested many providers to determine which ones pair well with the streaming service. They include:
1.1 NordVPN – Best Overall VPN for HBO Max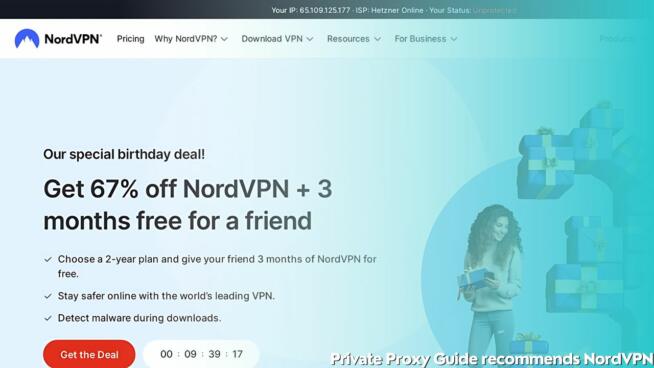 There are no unblocking issues for HBO Max with NordVPN. In fact, it's the fastest VPN tested so far, so you can stream high-quality video with no problems. While your goal is to watch HBO Max, it also works with other streaming platforms, such as Amazon Prime Video, Hulu, Netflix, and BBC iPlayer.
You're sure to appreciate this budget option, and NordVPN usually has deals happening throughout the year. If you get the two-year plan, you can save more money, though you're not required to do so.
Overall, NordVPN offers excellent encryption and security standards, too. The Panama-based provider is highly reliable and powerful. Plus, it has more than 5,000 servers available in 60 countries, so it always maintains high speeds and focuses on your privacy.
Apps are available for Fire TV, Linux, Android, iOS, Mac OS, and Windows. Plus, you may connect six devices simultaneously.
Pros
Fastest VPN available
Works throughout the world
Low-cost option for streaming
Securely access HBO Max anywhere
30-day guarantee
Cons
1.2 ExpressVPN – Fastest VPN for HBO Max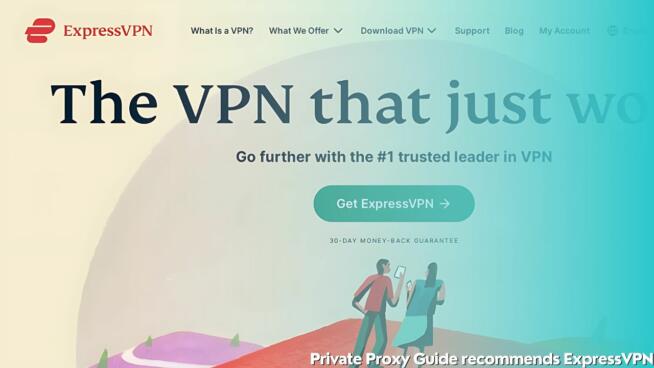 ExpressVPN is another solid choice because you can quickly unblock HBO Max with no issues. Install the app, enter the verification code, and connect to an appropriate server. The speeds are pretty quick, so you get high-quality streams from the service. Plus, there's 24/7 live chat support to assist if you have trouble using it.
Overall, ExpressVPN helps you securely access other streaming services, too. These include BBC iPlayer, Amazon Prime Video, Netflix, and Hulu. You can even use it on many things, such as Fire TV, Linux, Android, iOS, Mac OS, and Windows, along with some WiFi routers. Regardless of your plan, you are allowed to connect five devices simultaneously.
With ExpressVPN, you may access over 3,000 servers in 94 different countries. Plus, it includes a smart location feature that automatically chooses the best server based on where you are.
Pros
Solid security and privacy
Best all-around VPN
High speeds for video streaming and downloading
Accesses HBO Max
Cons
Higher price than others
Not many advanced features
1.3 Surfshark VPN – Best Budget VPN for HBO Max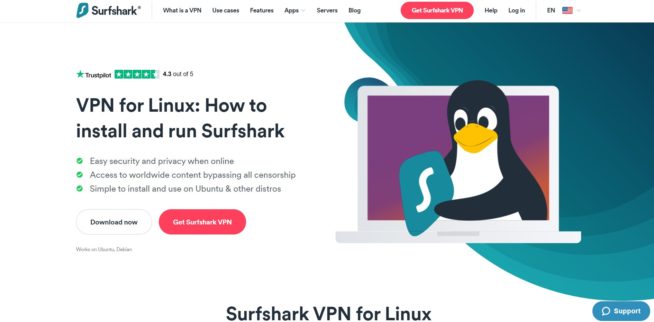 Surfshark is a newer provider on the market, but it focuses on unblocking popular streaming services. You can easily access HBO Max when you connect to a US-based server. Plus, the speeds are solid, and they're more than enough to let you stream HD-quality videos. Though it has a small server network, there's no issue here!
You get well-secured connections, and Surfshark never logs your online activities. Therefore, you don't have to worry about HBO Max or your ISP knowing your location or what you're doing.
Live chat support is available through the official website. If you have any questions or problems, someone can help you!
The best part is that Surfshark doesn't have device limits, so you may connect as many smartphones and laptops as you want on your plan.
Pros
Keeps no logs
Great security features
Unlimited devices
Fast speeds for HD streaming
Works with HBO Max
Cons
Potentially slow servers at times
1.4 CyberGhost – Safe VPN for HBO Max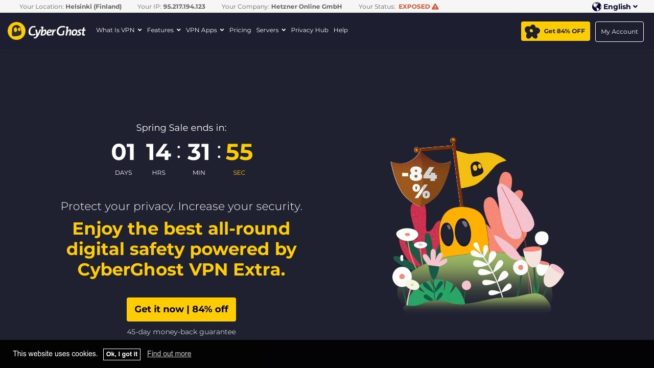 CyberGhost lets you select a server based on the streaming service you're trying to unblock. Therefore, you don't have to guess what locations work for you. HBO Max is on that list, so it takes the confusion out of getting what you want when you need it.
This VPN offers above-average speeds, so it should be more than enough for those HD streams. Plus, CyberGhost includes dedicated servers to help you securely access various streaming sites, such as BBC iPlayer, Amazon Prime Video, Netflix, and Hulu.
Regardless of the plan you choose, you may connect seven devices simultaneously. Plus, this VPN offers apps for Fire TV, Android, iOS, Mac OS, and Windows.
With 5,700 servers in 112 locations and 90 countries, you're sure to find one that helps you unblock HBO Max!
Pros
Seven simultaneous connections
Money-back guarantee after 45 days of use
Reliable and decent speeds
Works with HBO Max
Cons
May not work in the UAE or China
Not ideal for advanced users
1.5 IPVanish – User-friendly VPN for HBO Max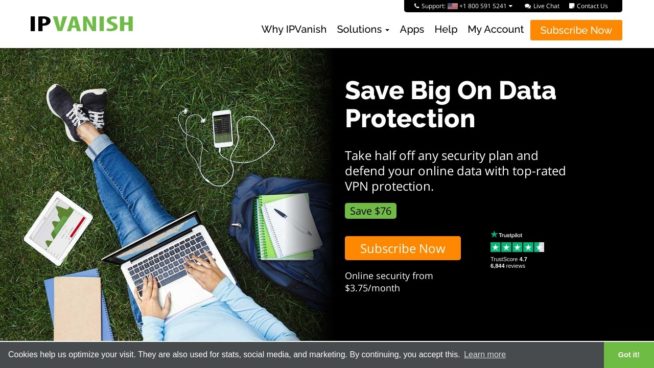 IPVanish is considered a veteran VPN provider because it offers strong security features and fast speeds. Plus, it works well with HBO Max and many other streaming services. Since it's a no-logs option, it doesn't keep track of your online activity, giving you more privacy protection.
Generally, IPVanish is an excellent choice for roommates and family members with many devices because it offers unlimited simultaneous connections. Plus, it includes a kill switch to block your internet connection if the VPN disconnects for any reason. This service works on all operating systems and platforms, as well.
Though it's not the cheapest on the list, it is affordable and comes with many bells and whistles. It's sure to exceed your expectations with HBO Max and whatever other websites you want to visit.
Pros
Unlimited devices
Keeps no logs of internet activity
Works with HBO Max
Cons
Doesn't work in China
Ticket and email support only (no live chat option)
2. HBO Max VPN FAQ
2.1 Which Countries Offer HBO Max?
Currently, HBO Max is available in over 40 countries, such as Spain, Mexico, Denmark, Brazil, and the United States. Plus, the international expansion goals are set to continue, with it adding more than 12 European countries in 2023.
2.2 Can Free VPNs Unblock HBO Max?
This is highly unlikely. We don't recommend that you try a free VPN to watch your favorite shows on HBO Max. It's one of the few streaming services that crackdown on people using VPNs, so you're better off investing in one that truly works. Free versions are more likely to get blocked, allowing HBO to terminate or suspend your account.
Plus, free VPNs usually work too slowly to stream high-definition video. They may even come with bandwidth limits and data caps. Often, they spy on your online activity or use malware to steal from you!
2.3 How Do You Use a VPN to Watch HBO Max?
While each VPN is slightly different, here are the basic steps to getting HBO Max wherever you're located:
Sign up for HBO max. You must use a US-based payment method to gain access.
Sign up for any of the virtual private networks listed above. Download the app and then install it on your devices.
Run your VPN app, selecting a server located in a supported country, such as the US.
Tap the connect button.
When the VPN connection gets established, you may open the HBO Max app and begin watching your favorite shows!
2.4 Is It Legal to Use a VPN for HBO Max?
Yes, it is legal to use a VPN to access the HBO Max account when you're on vacation. You're a subscriber and pay for the privilege, so you're entitled to view things. When you use a VPN to pretend you're in your home country, it lets you travel outside the area and still get the benefit.
However, using a VPN to access your HBO Max account from abroad is considered a breach of its terms of service. Therefore, your account could be disabled. Still, HBO Max rarely goes after paying subscribers, and there are no records of account holders having accounts shut down for using a VPN.
Instead, HBO Max blocks the IP addresses often associated with VPN providers, so only a few of them work. This list can help you choose the best one.
2.6 How Many Devices Can You Have with HBO Max?
HBO Max lets you register five profiles on one account. However, three of them can stream simultaneously.
3. Conclusion
Many people enjoy HBO Max because of its many original shows. However, you may have trouble watching it if you're traveling abroad. Though you could cancel the service for your trip, it's a lot of hassle. Plus, you might want to avoid boredom while taking a vacation.
A virtual private network ensures your security and safety while letting you stream video outside of your home country. The ones listed above are the top VPNs for HBO Max. Sign up for one today!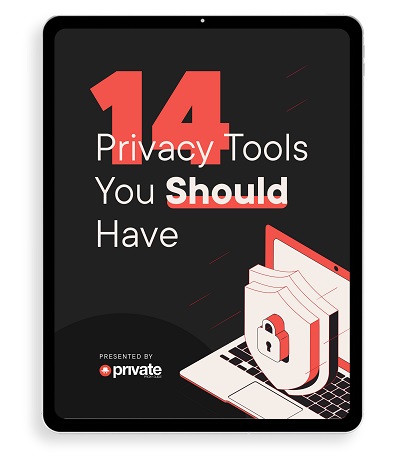 Learn how to stay safe online in this free 34-page eBook.