Jio is a massive telecommunications company that provides connectivity to millions of people, especially in the south area of Asia. Even though it is extremely useful and allows you to download and navigate at 4G speeds, Jio still has plenty of issues that make your experience not so pleasant as it should.
Most of these issues are due to governmental controls that wish to make certain sites inaccessible for Indian citizens. These policies have gone as far as to even ban specific VPNs from the general public.
However, if you wish to navigate freely and with a high-quality speed while also protecting your identity, you can use one of the trustworthy VPNs on this list. Keep reading to find out which suits you the most.
1. Best VPN for Jio 2022
Before jumping into this list, remember to always double-check these VPNs on their respective website in case any updates have been done within their specifications. In addition, it is always good to review several user opinions before committing to any purchase.
1.1 NordVPN – Best Overall Jio VPN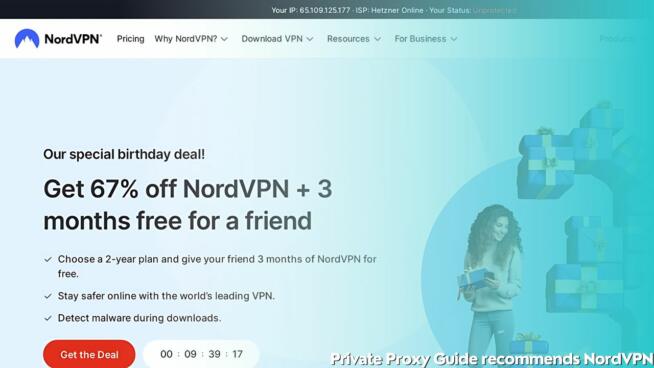 NordVPN is our favorite Panama-based VPN, as it assures top-notch protection against any type of hackers and malware while also keeping all your data and online activities hidden from the world.
It features more than 5000 servers in over 60 countries, which allows you to anonymously stream all kinds of geo-restricted content from wherever you are located. Additionally, it offers amazing characteristics such as an internet kill switch, military-grade encryption, double VPN, and many more optimized features that help you navigate as securely as possible.
NordVPN is compatible with all kinds of devices, which makes it ideal for all users who want a VPN that can easily be installed on multiple appliances at the same time. Moreover, this VPN allows you to protect up to six devices simultaneously. It also includes a 30-day money-back guarantee for you to try out the service and decide if you wish to commit to the full version.
1.2 ExpressVPN – Fastest VPN for Jio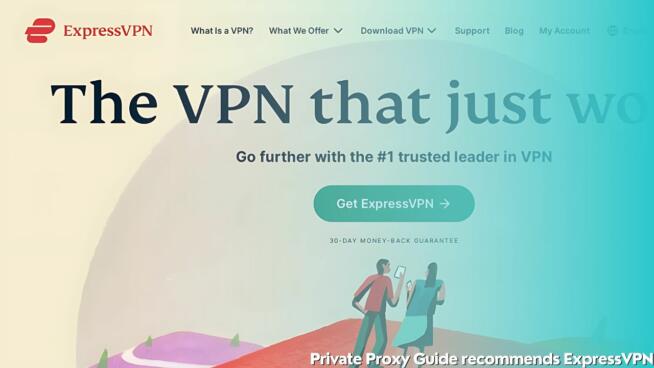 Express VPN is one of the most widely known VPN on the market. It has an incredibly large network of servers with more than 3000 servers in over 90 countries, which are useful for bypassing any content restriction.
Some of its best features are military-grade AES-256-Bit encryption, a private DNS, and a kill switch that ensures no data leakage from your connections. You can connect up to five different devices to the same account, which is fantastic if you're sharing it with friends or family.
It is compatible with most of the devices we currently use and guarantees 4k streaming in all of them, which allows you to enjoy long surfing sessions without compromising your data or connection speed. You can get the free 30-days trial before deciding whether you should buy the full service or not.
1.3 CyberGhost – Safe VPN for Jio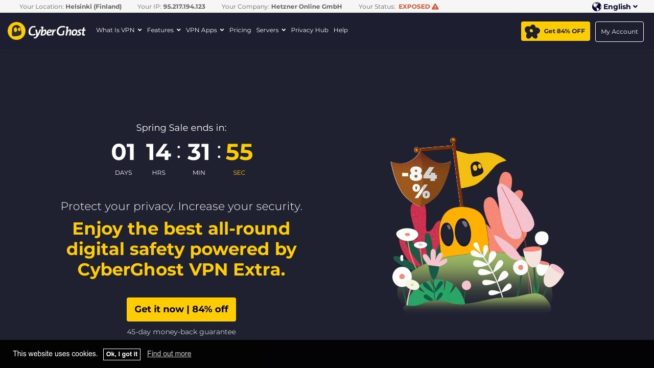 If you're a Jio network subscriber, CyberGhost is a fantastic option for you. This VPN provides you unlimited streaming and gaming while remaining 100% secure from any malicious hacker you may encounter. It also helps you consume geo-blocked content due to its more than 7000 servers strategically placed around 90 countries.
CyberGhost's seven simultaneous connections allow you to protect several devices with its incredible non-log policy, military-grade encryption, and DNS leak protection. This is why this VPN has become so famous among its users.
Additionally, its subscription price is quite low, and it offers a 45-day money-back guarantee for you to try out the service before committing to it. CyberGhost ensures high speeds and zero lagging during your internet surfing, which is great for Jio users who are usually afraid of suffering velocity drops.
1.4 PureVPN – Jio VPN With Many Extensions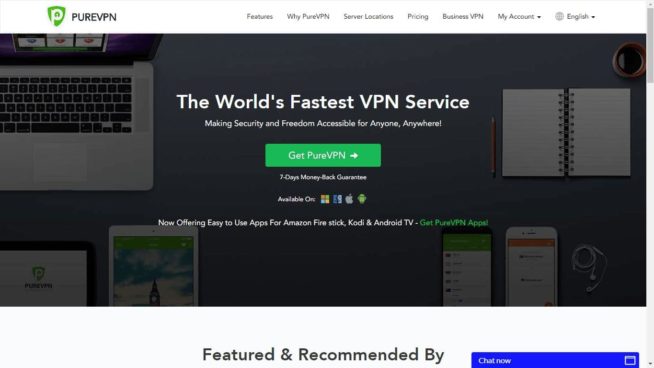 If you want to increase Jio speed and get access to geo-restricted content, Pure VPN might help you achieve that, as it offers loads of advanced features to help you upgrade your browsing experience. Some of these features are a broad network of servers, which has servers scattered in over 150 countries.
It also helps to ensure your safety and anonymity with its industry-class encryption, automatic kill switch, torrent servers, VPN Hotspot, and many more highly optimized features that make it one of the best VPNs on this list.
You can get even a five-year plan meant to help you save quite a lot of money. However, if you're still not sure if this is the right VPN for you, they have a 30-day money-back policy for you to use whenever you please.
1.5 ZenMate VPN – Budget VPN for Jio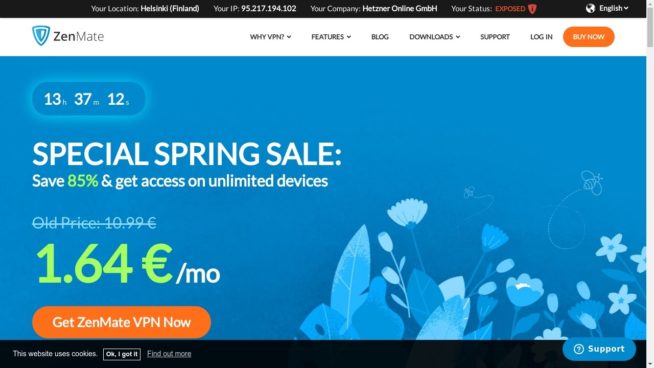 Right at the end of this list, we've got the amazing Zenmate VPN. It features one of the best prices on the market and fantastic characteristics for protecting you and your data from falling into the hands of hackers. You can connect up to five different devices with one account, and it is ideal for downloading and streaming all kinds of geo-restricted content without danger.
The best perk of this VPN is its high focus on security, as it offers an immediate kill switch, AES-128 bits, and AES-256 bits encryption for extra safety and more peace of mind while browsing the net.
Its servers are placed among 74 countries, and it's 100% safe from any data leakage while also ensuring high velocity for all your online shenanigans.
2. Jio VPN FAQ
You probably still have doubts about why you need a VPN for Jio; if this is the case, jump into the next section and check out the most common questions among VPN users.
2.1 What Are the Problems with Jio?
There are two main reasons why you should consider getting a VPN for Jio. The first one is to avoid throttling. You can notice that your connection is being throttled if you're experiencing extremely slow data speeds. Your service provider may be monitoring your online activities, which can be awkward for many users.
The other reason for using a VPN is to be able to access all kinds of digital content that may not be able for your country. Apps like Telegram and Reddit have been recently banned, as well as most streaming platforms with your favorite movies and shows.
2.2 How to Use a VPN for Jio?
Firstly, you need to subscribe to the VPN provider of your choice and download its application on your desired device. Then, log into the application with your account details and select your desired location with the best possible speed results. Wait a couple of seconds for the VPN to start, and you're all ready to begin browsing without any dangers.
2.3 Why Do I Still Experience Slow Speeds While Connected to a VPN?
This tends to happen when too many users connect to the same server. If you want to avoid this, you can either change to a different server or wait a couple of minutes for it to adapt to the number of users on the platform.
2.4 Why Should I Get a VPN for Jio?
The chances are that more restrictions are going to be pushed onto Jio users in the near future. Hence, this is the perfect time for investing in a VPN that's reliable enough to hide all of your data and allow you to access the geo-restricted content you know and love.
These restrictions usually happen overnight, and the number of apps available for Jio users keeps getting shorter day by day. Do not let this happen to you and find a VPN that caters to all your needs.
2.5 What Features Should I Look for in a VPN?
If you want to get the best out of your VPN and make sure that all of Jio's restrictions don't get to you, there are several features you must keep an eye on.
256-bit encryption. The military-grade protection of this kind of encryption makes it impossible for anyone, even IT experts, to crack into your device and find any information.
Android compatibility. This is to ensure the VPN suits any device you have, which strengthens the protection and ensures a high data speed.
IP anonymity. If VPNs can correctly hide your IP, you don't have to worry about any leakage or data getting into the wrong hands, which makes you virtually untraceable.
Anti-throttling. No one who constantly pays their phone service should suffer from slow speeds because of its data limits. VPNs leave this behind and allow you to surf the web at the highest possible speed all the time.
Good Pricing – not every expensive VPN is a high-quality one. When buying these services, we need to make sure every penny we spend is worth it.
International coverage. Find a VPN that has servers all over the world, as this is the only way to avoid censorship and restrictions from your local government.
3. Bottom Line
Hopefully, now you've learned everything you need to get the right VPN for increasing your Jio data speeds and remaining safe while browsing. Feel free to explore all your different options to ensure a high-quality service.
If you need any more assistance on VPNs, check out the rest of our reviews on this page.
VPN Service

www.nordvpn.com
NordVPN
Review
Price: $11.95 $3.71/month Servers: 5500+ in 59 countries Simultaneous connections: 6 Jurisdiction: Panama Payment: PayPal, AmazonPay, Crypto, Google Pay, Klarna Torrenting: OK Unblocks US Netflix: Yes Dedicated IP: $70/yr TrustPilot Score: 4,7/5 Money-back: 30 days Extra: Double VPN, Obfuscated servers Visit NordVPN »

www.expressvpn.com
ExpressVPN
Review
Price: $12.95 $8.32/month Servers: 3300+ in 94 countries Simultaneous connections: 5 Jurisdiction: British Virgin Islands Payment: PayPal, Crypto, AliPay, Klarna, Torrenting: OK Unblocks US Netflix: Yes Dedicated IP: Not provided TrustPilot Score: 4,7/5 Money-back: 30 days Visit ExpressVPN »

www.cyberghostvpn.com
CyberGhost
Review
Price: $11.99 $2.25/month Servers: 6600+ in 89 coutrines Simultaneous connections: 7 Jurisdiction: Romania Payment: PayPal, Crypto Torrenting: OK Unblocks US Netflix: Yes Dedicated IP: $51/yr TrustPilot Score: 4,8/5 Money-back: 45 days Visit CyberGhost »

www.surfshark.com
Surfshark
Price: $11.95 $2.49/month Servers: 3200+ in 65 coutrines Simultaneous connections: Unlimited Jurisdiction: British Virgin Islands Payment: PayPal, Crypto, Google Pay, Amazon Pay Torrenting: OK Unblocks US Netflix: Yes Dedicated IP: Not provided TrustPilot Score: 4,3/5 Money-back: 30 days Visit Surfshark »

www.purevpn.com
PureVPN
Review
Price: $9.60 $3.33/month Servers: 6500+ in 140 coutrines Simultaneous connections: 10 Jurisdiction: Hong Kong Payment: PayPal, Credit Cards Torrenting: OK Unblocks US Netflix: Yes Dedicated IP: $35.88/yr TrustPilot Score: 4,7/5 Money-back: 31 days Visit PureVPN »