VPNs are designed to provide access to any restricted online material, including your favorite streaming platforms.
However, not all VPNs are suitable for everyone across all nations. It is challenging to use several websites since certain nations have gone so far as to restrict some VPNs.
Kuwait isn't one of them, but they restrict the usage of several websites, pushing its citizens to use VPNs.
Finding a VPN with enough servers spread across the globe is the best solution for this problem. This is because Kuwait's people can choose a server in a different location and freely browse any website they wish.
The top best VPNs for Kuwait were exhaustively tested by our team of experts. If you want to know what they are, keep reading!
1. Best VPN for Kuwait in December 2023
1.1 ExpressVPN – Best Overall VPN for Kuwait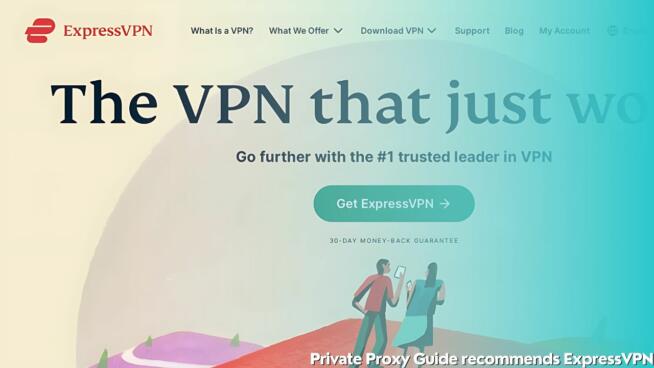 ExpressVPN is a popular VPN on the internet. You can easily unblock your favorite sites because of its speedy loading times, safeguards, and plenty of functionality.
It features a stringent no-logs rule and an IP-hiding function. Numerous well-known tests were performed, and none found evidence of data leakage or DNS loss.
A simple kill-switch, Linux compatibility, AES-256 strong encryption based on the tunneling protocol, and many more features are included in addition to the previously described characteristics.
However, this VPN only lets you connect three devices to a single account. This may be advantageous or disadvantageous. It depends on how many gadgets you have in your home. It is a little more expensive than others on this list.
You can test it out for 30 days on your phone if you need help deciding whether to purchase it. Nonetheless, it doesn't feature servers in Kuwait.
1.2 NordVPN – Most Secure VPN for Kuwait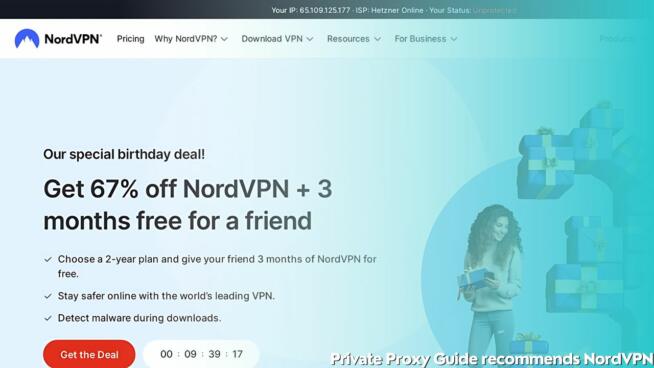 NordVPN is dependable and speedy. It is somewhat less expensive than ExpressVPN. This VPN has the highest level of security because it has all the features required to offer online anonymity and safety.
Additionally, this VPN has a kill switch that conceals your data from the Internet if your connection drops and IP concealment so that you may browse anonymously. Six devices can be linked to a single account, which is more advantageous than ExpressVPN's three-device cap.
Around 4800 servers for NordVPN are spread across more than 60 countries. However, monthly memberships are still expensive, but if you select the yearly plan, the costs decrease. Suppose you decide to cancel the membership during the first 30 days. In that case, you can be sure that your money will be returned. Still, keep in mind that it doesn't feature servers in Kuwait.
1.3 PureVPN – Reliable VPN for Kuwait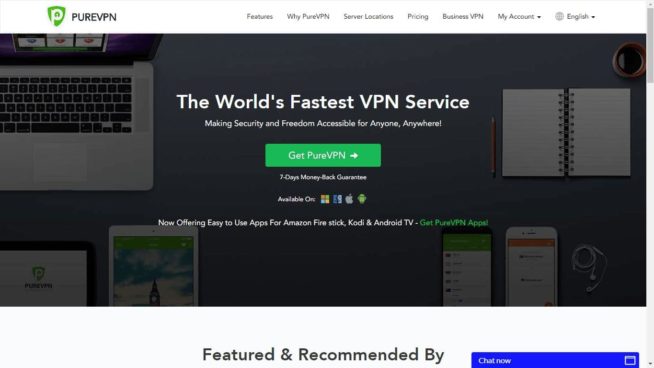 Pure VPN offers more than just switching virtual locations and encrypting your traffic. You can access a wide range of security measures if you install this unique software. Some of these features include an integrated ad blocker, malware protection, web filtering, anti-phishing tools, and an anti-virus finder. Additionally, PureVPN aids in unblocking many of your favorite websites and secures browsing activities.
There are no significant features missing from this VPN. Moreover, all your data is protected thanks to its 256-bit AES encryption. In order to guarantee that no personal information is misused, it features a DNS leak prevention, a zero-traffic logging policy, and an immediate kill switch. It doesn't matter where you live. You can access all of these features through PureVPN's network of more than 700 servers in 140 different countries, providing quick and secure browsing. In addition, it features three servers in Kuwait.
1.4 CyberGhost – Safe VPN for Kuwait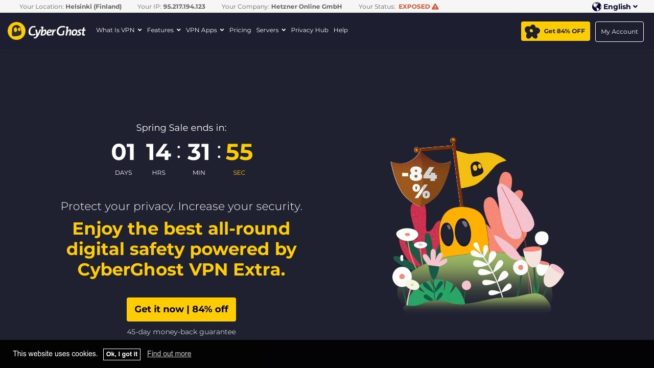 CyberGhost is an ideal choice for those Kuwait citizens who have never used a VPN before.
This VPN has no bandwidth or data caps and the best connection rates on this review. By including a kill switch and military-grade encryption, CyberGhost offers a high degree of protection. Because of its Bitcoin payment option and no-logs policy, you can be invisible while browsing.
Additionally, its global server includes over 4,000 servers located in 60 countries, enabling you to use any website from anywhere in the globe and unlock restricted benefits.
Because of how user-friendly CyberGhost's native apps are, it is the perfect option for most operating systems, such as Linux, Android, iOS, macOS, etc. Additionally, extensions for Firefox and Chrome are available.
In order to use devices not featured by this VPN or more connections than the seven options it offers, you can use the complete router support offered by this VPN. If you have any questions, there is also a knowledge base and a help-tracking system. Nevertheless, it doesn't have servers in Kuwait.
1.5 PrivateVPN – User-friendly VPN for Kuwait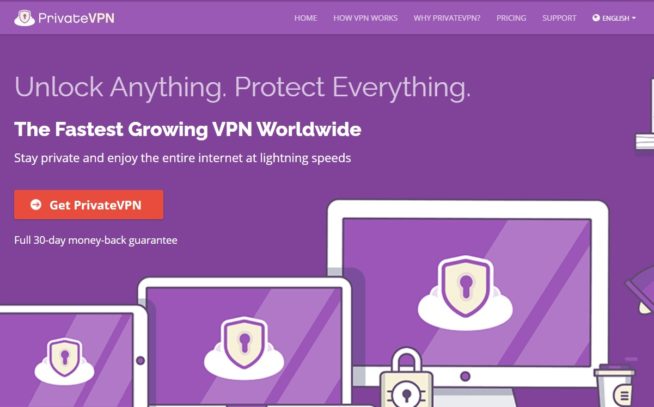 PrivateVPN is the best choice for giving you adequate power for your online activities because its download speeds are one of the fastest compared to others on this list. It also doesn't have data restrictions or bandwidth limitations.
Due to its usage of conventional bank-level encryption and no-logging policy, all online actions and communications are kept private.
In order to prevent anybody from connecting you to your VPN account, use a temporary e-mail and the Bitcoin payment option offered by the VPN.
Even though there are only around 160 servers, they are strategically placed throughout 60 nations. It features an app that is only accessible for a select few platforms. However, you can link this VPN to your internet router to safeguard all the gadgets and devices in your home. In addition, it features servers in Kuwait, but it doesn't specify how many.
2. Best VPNs for Kuwait: Frequently Asked Questions
2.1 Is It Okay to Use a Free VPN in Kuwait?
There are many free VPNs accessible, without a doubt, but many people question how valuable they are. Most free VPN companies offer mediocre service in terms of performance and security. They usually consist of tiny networks with excessive users competing for bandwidth. Therefore, connecting to a server requires a long wait time and sluggish, unstable connections.
Even if you do manage to establish a reliable connection, there is no assurance that it will suit your needs. Cheap VPNs typically won't allow you to watch Netflix, Hulu, and other similar websites. This is because they lack the resources to offer the unblocking features of their expensive equivalents.
Given this, it should be noted that free VPN services are in it to earn money. Usually, they accomplish this by constantly bugging you with adverts, upselling you, or gathering your data through tracking cookies to sell to outside parties. If you're considering installing one of these services, please proceed cautiously. After all, many VPN programs have been proven to contain spyware, and some don't protect your data.
We advise avoiding all of this headache and shelling out a small fee for a dependable, secure connection or using a trusted VPN that provides a free trial.
2.2 Do VPNs Work in Kuwait?
The usage of VPN services is not expressly forbidden by law in Kuwait. However, Kuwait's government implemented internet activity-related censorship. There is no evidence that Kuwait's government has banned any VPN providers' websites.
2.3 How Do You Get an IP Address for Kuwait with a VPN?
Download and install the VPN provider's software on your laptop or computer. Use the correct credentials to get into your VPN account. Then, click on the list of servers and choose "Kuwait." You'll have a Kuwait IP address within a few seconds of connecting successfully.
2.4 How Do You Choose the Best VPN for Kuwait?
Kuwait's government imposes strict Internet regulations, which may make even basic surfing challenging for tourists from other countries. On the bright side, the correct VPN may let you restore access to your regular services while you're away and keep you secure. The following are the main characteristics we considered while selecting the top VPNs for Kuwait:
Speed: A sluggish connection will be problematic no matter what you want to do. Fortunately, we regularly evaluate VPN speeds, enabling us to identify the fastest and most dependable providers at any given moment.
Unblocking Potential: You'll need a provider with significant unblocking abilities if you want to watch Hulu or keep up with services that aren't typically accessible in Kuwait.
Security and Privacy: We demand that the best VPNs feature 256-bit encryption, DNS and IPv6 leak prevention, a kill switch, and a no-logs policy to ensure that your online actions are concealed from prying eyes.
Usability: We look for the VPNs that are easiest to use. Therefore, our best services must offer quick-connection buttons, live chat-based customer care, and applications for various devices. We choose those with unlimited connections and streaming-optimized servers.
Cost-effective: We'll never suggest a VPN that costs more than it's worth. In order to ensure you spend the least amount possible, we make every effort to include information on offers, discounts, and money-back guarantees.
3. The Bottom Line
Kuwait's government imposes extremely strict internet connectivity and browsing rules, but this shouldn't stop people from enjoying their favorite websites. Now you know which VPNs are best for being used in Kuwait.
If you found this interesting, please check out the rest of our page for more handy reviews like this one.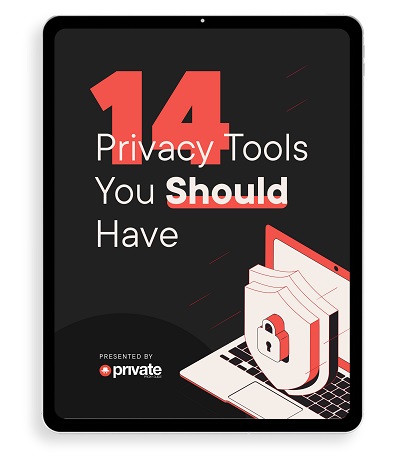 Learn how to stay safe online in this free 34-page eBook.