Many people visit Latvia for vacations or to see family and realize that their favorite services no longer work. It's often annoying to see Netflix's error message because of your location, and many options don't function outside of specific regions.
However, you may not realize that you can bypass region-locked content and censorship when you use the best VPN for Latvia. How does it work, though?
Most geo-restricted services use your IP address to determine your location. However, when you connect to a VPN, they only see your server's country, which you've changed. Therefore, it's possible to access things only available in Latvia or the US, depending on where you are.
VPNs also encrypt your data and hide it from snoopers. Therefore, you can browse safely while using public WiFi.
1. Best VPN for Latvia 2022
All VPNs are different, but they should include similar features. Some focus primarily on security, ease of use, unblocking ability, or fast speeds. Generally, it's best to use a well-balanced service so that you're covered no matter what. Each of the listed VPNs below is considered excellent for Latvia because they meet these criteria:
Reliably unblocks popular streaming services
Has many servers
Is fast enough to deal with live streaming and HD
Works with major operating systems
Doesn't log traceable data
Uses excellent security features to protect you
You want the best VPN for Latvia, and these five options are suitable:
1.1 ExpressVPN – Best Overall Latvia VPN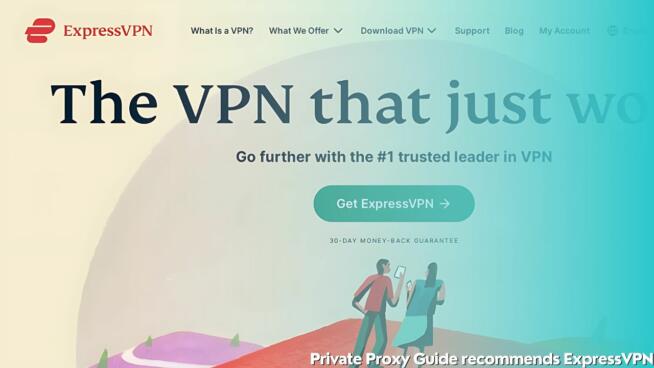 ExpressVPN is a strong choice for those who prefer to watch Latvian television while abroad or unblock US services while on vacation. It has roughly 3,000 servers in 94 countries, and one is in Latvia. Plus, the service doesn't limit bandwidth and offers high speeds, so you get privacy without compromising convenience. You may even connect five devices simultaneously!
Clearly, this service values your privacy. It doesn't store personal information and hides traffic from hackers using 256-bit encryption. You also get a kill switch, protection from DNS/IPv6 leaks, a local traffic blocker, and Lightway, its proprietary and security-first protocol.
If that weren't enough, users can pay with Bitcoin to add more anonymity to the mix. Plus, ExpressVPN offers 24/7 support through email and live chat.
Key Features
Offers consistently high speeds
Pay anonymously using Bitcoin
Works with major streaming services
Top-class privacy and security protection features
1.2 NordVPN – Most Secure VPN for Latvia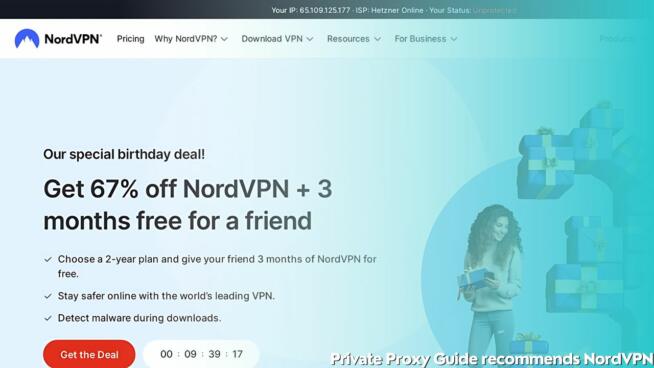 NordVPN is a highly capable provider. It has about 5,500 servers in 59 different countries, and one is directly in Latvia. This VPN is excellent at unblocking streaming platforms like Netflix or Amazon Prime Video because it offers fast speeds.
There aren't any bandwidth limits, either. Therefore, you can stream as much as you want. Plus, it connects six devices simultaneously. That means it's easy to protect all smartphones, tablets, and laptops with a single account.
The service offers many advanced security features, too. You get CyberSec, which automatically blocks ads and malware, 256-bit encryption, a customizable kill switch, and DNS/WebRTC/IPv6 leak protection. It also offers obfuscated servers optimized to handle specific tasks and uses a no-logs policy. Therefore, your activities are private.
Live-chat support is available 24/7, so you can get help setting things up whenever the need arises. Plus, it works on certain home routers.
Key Features
Zero-log policy
Excellent unblocking abilities
Industry-leading security
One of the fastest options
Expansive server network
1.3 Surfshark VPN – Best Budget VPN for Latvia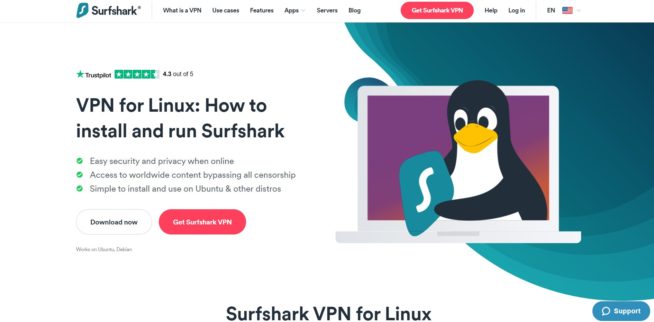 Surfshark is suitable for everyone who wants to unblock streaming services or bypass Latvia censorship rules while traveling. It has access to 3,200 servers in 65 countries, and one is in Riga, Latvia. Generally, you see fast speeds, so there should be no lag or buffering. Plus, Surfshark lets you connect unlimited devices to one account for better protection.
This VPN offers 256-bit encryption, IPv6/DNS leak protection, and a kill switch to protect you while browsing and shuts down if your connection breaks. Plus, it has NoBorders, which helps you block ads and malware while browsing. The best part is that the VPN doesn't keep logs. You get 24/7 live chat support for any issues you might face.
Those who use it at home can even manually configure it to protect their network routers. It's one of the best options on the market!
Key Features
Fast for live streaming
Keeps no logs
Unblocks most major streaming services
Offers tons of security features
Can connect unlimited devices simultaneously
1.4 CyberGhost – Best Value VPN for Latvia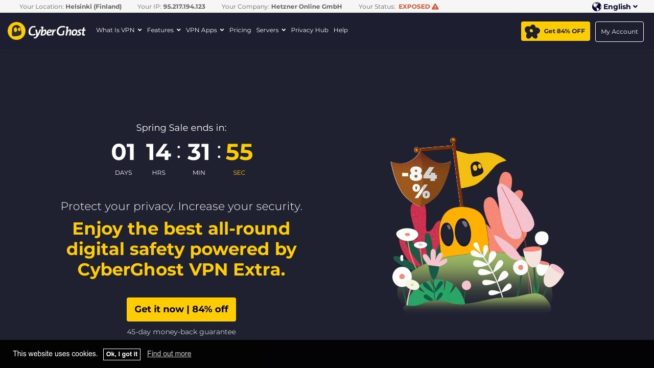 CyberGhost has over 6,400 servers, and 36 of them are in Latvia. Everything is user-friendly, you get unlimited bandwidth and high speeds, and the VPN ensures that you can access your favorite content while abroad. Plus, it unblocks stubborn platforms with ease. Connect seven devices simultaneously to protect everything no matter what you're using.
This VPN offers pre-configured security features, so it takes little time to set things up. Plus, you get an always-on kill switch, ad blocking, malware scanning, DNS/IPv6 leak protection, and 256-bit encryption. The best part is that this virtual private network doesn't log identifying data. Though it's easy to use, you still have access to 24/7 support when necessary.
Key Features
Fast connections
Designed for beginners
Unblocks geo-restricted content easily
Comprehensive privacy and security features
1.5 PrivateVPN – Fast VPN for Latvia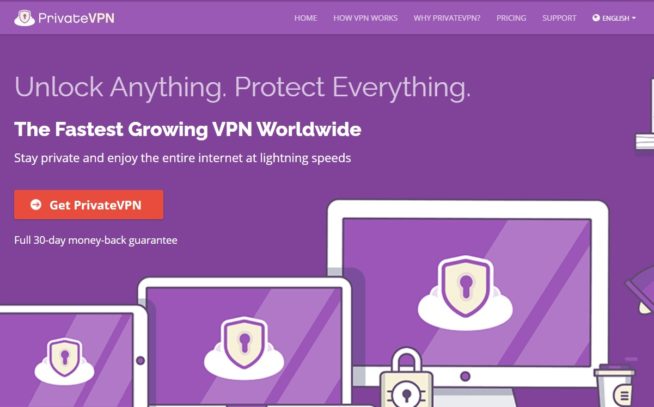 PrivateVPN is another excellent option. It has a smaller network of 150 servers in 60 countries, but one is in Latvia. Plus, it's faster than the competitors and unblocks geo-restricted content effortlessly. Therefore, it's a natural choice for many. You can easily secure six devices simultaneously. Protect your children's smartphones and your own!
This VPN offers many built-in security features, including DNS/IPv6 protection, a customizable kill switch, and 256-bit encryption. It also includes a stealth mode, allowing you to bypass censorship when traveling. Overall, though, this is a zero-logs provider, so it doesn't reveal any details about your online activities.
Key Features
One of the fastest options
Security-conscious VPN that doesn't keep logs
Excellent at unblocking region-specific services
2. Latvia VPN FAQ
2.1 Are VPNs Legal in Latvia?
It's not against the law to use a virtual private network in most countries, including Latvia. However, if you use it to share copyrighted material or harass others, you could be legally liable for those actions.
2.2 Does a Free VPN Keep You Safe?
Most free VPNs aren't secure and might not encrypt your data at all, even though they promise to do so. Therefore, they can't keep you safe, especially if you're in an area with strict censorship laws.
Paid VPNs typically have attorneys or lawyers to handle legal threats from the government. However, free providers rarely have the funds or resources to do so. They often grant requests, whether or not they were lawful.
Generally, free services are slower. They've got fewer servers and way too many users. Therefore, you might browse regular internet content easily, but streaming and video calls are unlikely to work without buffering or lag time.
2.3 Why Do You Need a VPN in Latvia?
Latvia doesn't censor its online content for the most part, but that's not the only reason to use a VPN. Most people like the security and safety they get from having a virtual private network.
Whether you're in your home or using public WiFi, hackers can't easily gain access to what you do online. This means they're less likely to steal your private information and use it or sell it.
Others prefer to watch their favorite TV shows while abroad. If you live in the US and travel to Latvia, most streaming services don't offer the same content. Now, you can watch what you want through a VPN that connects to your home country's server.
Likewise, those traveling to or from Latvia might find that their banking institutions block the connection. You could be unable to check your balances, pay bills, or transfer funds while you're outside of your home country. This causes many issues for people.
Typically, the only websites inaccessible in Latvia are piracy and foreign gambling sites. However, bloggers and reporters might find that their information is slightly restricted, too.
2.4 How Do You Set Up a VPN in Latvia?
VPNs are often easy to use, and most people are browsing safely in minutes. The first step is to sign up for one of the virtual private networks recommended in this list. Download the app and install it on the devices you often use.
Log in to the account and connect to that VPN. Make sure to choose a server in the right country to unblock geo-restricted content. Browse the internet freely while in Latvia. You may have to delete your cookies or browsing history first so that the VPN works properly.
3. Conclusion
Latvia is one of the few European countries that doesn't censor online information, though there are certain things it tries to hide. Still, VPNs are crucial if you travel and want to watch geo-restricted content.
With so many virtual private networks available, it's hard to determine what's right for you. However, this list can help you choose the best VPN for Latvia. These five services work well and have servers in the country. That means you're well on your way to enjoying streaming content, accessing banking information, and all the rest.
VPN Service


www.nordvpn.com
NordVPN
Review
Price: $11.95 $3.71/month
Servers: 5500+ in 59 countries
Simultaneous connections: 6
Jurisdiction: Panama
Payment: PayPal, AmazonPay, Crypto, Google Pay, Klarna
Torrenting: OK
Unblocks US Netflix: Yes
Dedicated IP: $70/yr
TrustPilot Score: 4,7/5
Money-back: 30 days
Extra: Double VPN, Obfuscated servers
Visit NordVPN »


www.expressvpn.com
ExpressVPN
Review
Price: $12.95 $8.32/month
Servers: 3300+ in 94 countries
Simultaneous connections: 5
Jurisdiction: British Virgin Islands
Payment: PayPal, Crypto, AliPay, Klarna,
Torrenting: OK
Unblocks US Netflix: Yes
Dedicated IP: Not provided
TrustPilot Score: 4,7/5
Money-back: 30 days
Visit ExpressVPN »


www.cyberghostvpn.com
CyberGhost
Review
Price: $11.99 $2.25/month
Servers: 6600+ in 89 coutrines
Simultaneous connections: 7
Jurisdiction: Romania
Payment: PayPal, Crypto
Torrenting: OK
Unblocks US Netflix: Yes
Dedicated IP: $51/yr
TrustPilot Score: 4,8/5
Money-back: 45 days
Visit CyberGhost »


www.surfshark.com
Surfshark
Price: $11.95 $2.49/month
Servers: 3200+ in 65 coutrines
Simultaneous connections: Unlimited
Jurisdiction: British Virgin Islands
Payment: PayPal, Crypto, Google Pay, Amazon Pay
Torrenting: OK
Unblocks US Netflix: Yes
Dedicated IP: Not provided
TrustPilot Score: 4,3/5
Money-back: 30 days
Visit Surfshark »


www.purevpn.com
PureVPN
Review
Price: $9.60 $3.33/month
Servers: 6500+ in 140 coutrines
Simultaneous connections: 10
Jurisdiction: Hong Kong
Payment: PayPal, Credit Cards
Torrenting: OK
Unblocks US Netflix: Yes
Dedicated IP: $35.88/yr
TrustPilot Score: 4,7/5
Money-back: 31 days
Visit PureVPN »