Lost Ark shattered Steam records as the most played online action game in the first day of its release in the West, owing to its popularity.
However, there are a few issues with this edition of the game: waiting times are ridiculously long and the PVP mechanics are mediocre at best. Fortunately, a Lost Ark VPN can assist.
Japan and South Korea have their own versions of Lost Ark, which are regarded as far superior to the western version. However, you'll need a Japanese or Korean IP address to play and download them.
By disguising your IP address, a VPN can grant you access to the Japanese or Korean Lost Ark. It also defends you from DDoS attacks and provide comprehensive online security.
Therefore, let's look at the best Lost Ark VPNs.
1. Best VPN for Lost Ark September 2023
Here's our hand-picked list of the top five VPNs for Lost Ark; all of them have been thoroughly tested and chosen to meet your individual requirements and let you access geo-restricted Lost Ark versions. Our top five picks are:
1.1 NordVPN – Best Overall Lost Ark VPN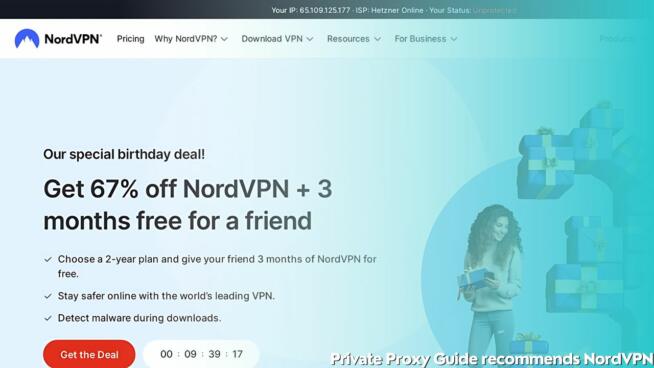 There are several reasons why NordVPN is the best when it comes to playing Lost Ark. Servers in the most popular places across the world, high-quality security, fantastic speeds, to name a few. Let's look at it more closely.
In terms of the number of servers, NordVPN has a large selection. You may select the best place for playing Lost Ark safely from 5,400 servers in 60 countries around the world.
Furthermore, this supplier provides servers in South Korea and Japan, allowing you to download the Korean and Japanese editions of the online game.
Gaming also necessitates a high level of speed, which NordVPN happily recognizes. Its NordLynx protocol, which is based on WireGuard, is now the fastest available. VPNs, by definition, reduce your internet speed; however, NordVPN keeps 80-90 percent of the previous speed, so the differences aren't too visible.
In terms of security, NordVPN employs military-grade encryption and hash algorithms for further authentication processes. There are features such as CyberSec, which filters advertisements, ad-trackers, trackers, and harmful sites, and a kill switch in the event that a secure connection is lost.
1.2 ExpressVPN – Fastest VPN for Lost Ark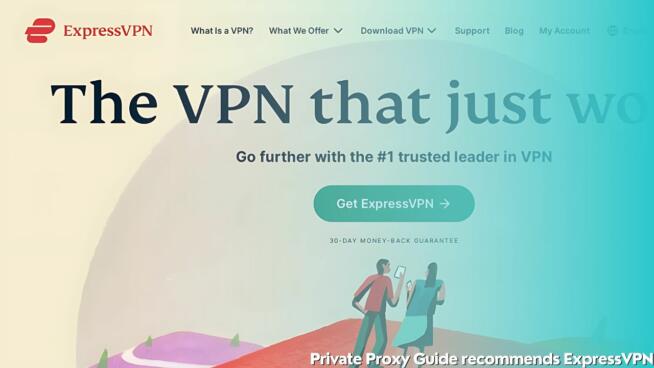 ExpressVPN is situated in the British Virgin Islands: a location known for its privacy due to its distance from invasive nations such as the United Kingdom and the United States, as well as the absence of required data retention requirements.
The supplier is an industry veteran who helped pave the path for many of the features we now demand from market-leading VPN providers. This includes up to five devices per connection, fully-featured apps for all systems, a 30-day money-back guarantee, and a no-logs policy.
This service has a global server network. ExpressVPN, in fact, has more than 3,000 servers in 94 countries, making it the most adaptable VPN for Lost Ark. Most crucially, it contains servers in South Korea and Japan that may be used to access Lost Ark from other countries.
ExpressVPN is a versatile VPN with the only drawback of being a tad on the expensive side.
1.3 PureVPN – Lost Ark VPN With Many Servers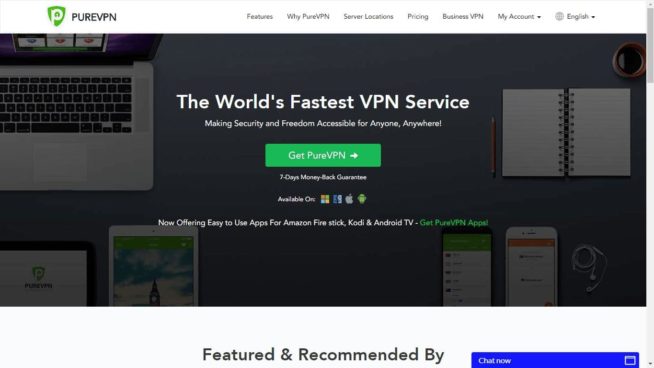 PureVPN is a good VPN for online gaming while playing Lost Ark. It offers fast speeds, a large number of server locations, and other premium services.
The WireGuard protocol is quite quick when it comes to speed. Furthermore, the other protocols work just as well, so there's no need to be concerned about speed.
You also don't have to be concerned about security. Military-grade encryption is becoming a standard feature of VPNs, and PureVPN is no exception. It is also one of the first VPNs to be always-on-audit, which means its no-logs policies and security are continually monitored.
PureVPN also has a wide geographic coverage, with 6,500 servers in 78 countries. Japan and Korea are included on this list, and its servers perform admirably. You'll be able to play any version of Lost Ark you desire from anywhere on the planet.
Additionally, PureVPN is highly cost-effective, with monthly plans starting at just $1.99. There is also a 31-day money-back guarantee, so you won't lose any money if you don't like the service after giving it a shot.
1.4 PrivateVPN – VPN With Many Locations for Lost Ark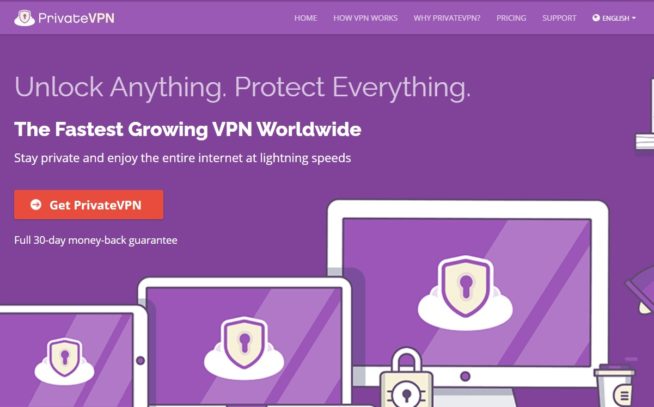 PrivateVPN is a VPN service that performs admirably in Lost Ark. You can configure the encryption settings, which is one of the finer and more unusual features. This may improve internet speed in several circumstances; however, it may jeopardize the VPN's security in others. The more tech-savvy individuals, on the other hand, may welcome the possibility of taking control of the situation.
In terms of speed, PrivateVPN lacks WireGuard, which means that speeds may be slightly slower. However, because you don't need lightning-fast speeds in Lost Ark, it shouldn't be an issue. Furthermore, lowering the security measures may result in an increase in internet speed.
Regarding the security of PrivateVPN, there are four available encryption ciphers, which ranges from the most secure to the least secure. While the difference is unlikely to be visible, we advocate selecting the most secure method.
PrivateVPN may not have as many servers as other firms, but it is still doing good work. There are 200 servers in 63 countries.
1.5 CyberGhost – Safe VPN for Lost Ark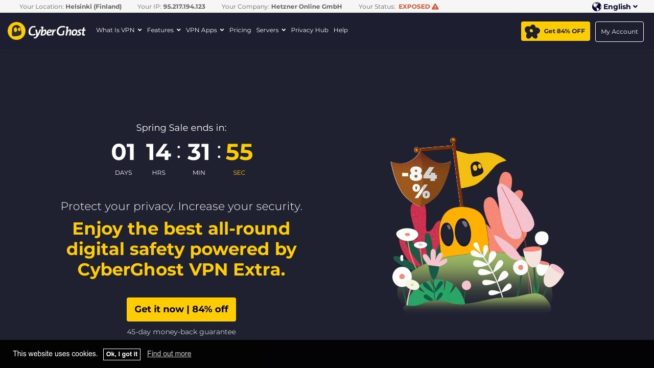 CyberGhost is a Romanian company that offers simple software for macOS, Windows, Android, Linux, iOS, Firestick devices, and TVs. As a result, it's an excellent alternative for beginners who don't want to waste time dealing with complex settings.
When you download CyberGhost, it's all set up, so all you have to do is choose a server in South Korea or Japan to play Lost Ark. Despite its simplicity, this VPN has all of the capabilities you'll need to protect your digital footprint when using public Wi-Fi and at home.
DNS leak protection, a kill switch, and strong AES encryption are all included (OpenVPN protocol). It also has a free Smart DNS service, which allows you to stream content on devices that don't allow you to directly install a VPN.
CyberGhost may not currently offer WireGuard in terms of speeds. It does, nevertheless, boast a staggering 7,200 servers spread over 89 countries. This allows it to avoid server congestion and provide excellent streaming, gaming, video-conferencing, and torrenting speeds to its users.
2. How to Use a VPN for Lost Ark
It's not challenging to use a VPN for Lost Ark. In four easy steps, here's how to do it:
Select a dependable VPN. We suggest NordVPN.
Establish a connection to a server in the requested location.
Create a Lost Ark account for the edition of Lost Ark available in your chosen country.
Download, install, and start playing Lost Ark.
3. Why Do You Need a VPN for Lost Ark?
Take a look at a few of the reasons why you should get a VPN for Lost Ark:
Protected against DDoS attacks: Despite how disappointing it may be to hear, DDoS assaults are nothing new in the gaming world. A VPN, on the other hand, can protect you from them by masking your IP address.
Stay safe online: While excellent for gaming, VPNs are also an excellent internet security measure. It protects your online anonymity and privacy by masking your IP address and encrypting your data. Good VPNs usually have anti-tracking and anti-malware features and the ability to block dangerous adverts and harmful sites.
Play the Japanese or Korean Lost Ark versions: Since Lost Ark was first released in Korea and was developed by Korean game developers, it is widely acknowledged that the game is superior to its Western equivalent in many ways. A VPN could assist you with getting better speed, controls, and overall mechanics by connecting you to a Japanese or Korean server.
Unblock entertainment: You can use a VPN to unblock geo-restricted content, such as other games or streaming sites with location-specific features, in addition to using it to play Lost Ark.
4. Lost Ark VPN FAQ
4.1 Can You Use a Free VPN for Lost Ark?
You can use a free VPN for Lost Ark, but it isn't recommended.
While free VPNs may encrypt your traffic, this is generally all they are useful for. A free VPN will not have any additional security measures, and free companies frequently collect and sell the data of its users.
4.2 Does NordVPN Work with Lost Ark?
Yes, NordVPN is compatible with Lost Ark. In reality, because NordVPN offers servers in both South Korea and Japan, you may play the South Korean or Japanese versions of Lost Ark with it. Apart from that, NordVPN offers exceptional speeds and security, making it the best VPN for Lost Ark.
5. The Verdict
Lost Ark is a well-regarded free-to-play multiplayer online action roleplaying game. Sadly, the game's creators, Tripod Studios and SmilegateRPG have limited the game's availability to three countries. This implies that if you want to play it while on vacation, you'll need to use a Lost Ark VPN.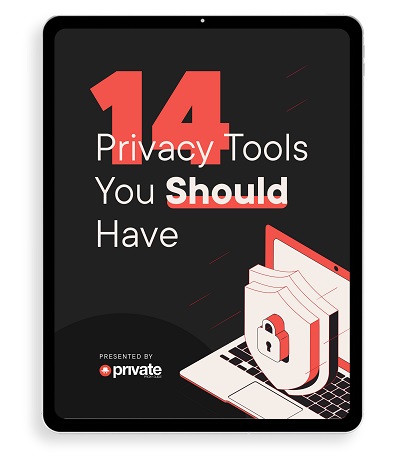 Learn how to stay safe online in this free 34-page eBook.