MeetMe is a social network or dating platform that allows individuals to meet new friends and form relationships. It is one of several apps that have popped up in response to the growing popularity of online dating.
The platform makes interacting with people from different places enjoyable.
However, online dating has its problems and dangers. Over time, people have used these platforms to scam unsuspecting persons out of their money.
This example is only one of many and has led to dating apps incorporating several restrictions to prevent them from occurring. MeetMe has also taken similar steps to protect its users and maintain integrity on the platform.
You may bypass MeetMe's blocking by using a VPN for online dating. Such a tool gives you access to the app regardless of whether you use a limited WiFi connection or live in a blocked region.
However, their versatility extends beyond this. A VPN also protects your online privacy. If your service gets hacked, the last thing you want is your personal information in the wrong hands.
This post will examine the top VPNs for MeetMe and offer advice on keeping safe when using dating apps.
1. MeetMe Overview
With over 100 million members since its first launch as myYearbook in 2005, MeetMe has become one of the most well-known social media sites worldwide.
Use your email address or Facebook account to join up for MeetMe. Then you may submit a profile photo and begin following other people after updating your profile with the bare minimum of information.
MeetMe offers both a free and paid version. However, the vast majority of the functions you'll require are free. The platform is intriguing because it offers several layouts, sometimes referred to as themes, for personalizing appearance.
You can find people with common interests with the MeetMe match tool.
Users can get more features by purchasing MeetMe credits. Play MeetMe games and find hidden admirers by buying credits, among other things.
2. Why You Should Use a VPN for MeetMe
MeetMe is a social media site with a ton of information. This is why hackers and data thieves target it most of the time. You can use MeetMe while protecting your privacy by utilizing a VPN.
These hide your IP address to prevent people from knowing your location, browsing device, and many others.
It assigns you a new IP address in place of your actual one while you are on the app. You can choose any nation for this new one. Anyone who traces your IP will find the proxy's location rather than your location when doing so.
Additionally, you need a VPN if you can't access MeetMe due to location restrictions. This may be due to the government or organization you work for outlawing MeetMe in your area. You can unblock it with the aid of a proxy.
The VPN allows you to choose a proxy in a location where MeetMe is not restricted so you can access the app. Since your true IP address is hidden, nobody can identify you.
However, people can track you if your VPN is unstable. This is why this article suggests the top five available.
3. Best VPN for MeetMe app 2023
3.1 ExpressVPN – Fastest VPN for MeetMe App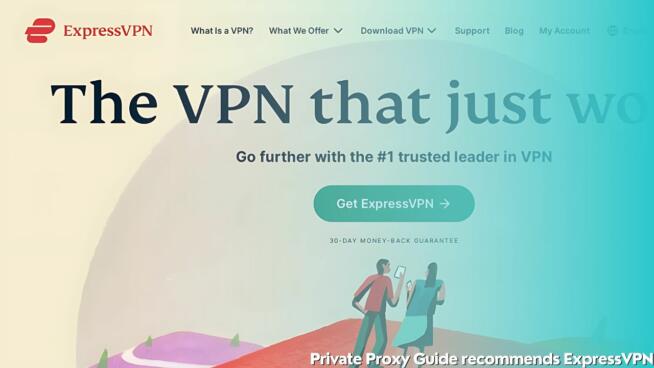 ExpressVPN has servers in 94 different countries, so no matter where you are or want to pretend to be, you'll always have access to fast, dependable servers nearby.
Any time you sign up for a VPN, you only need to select a host location to connect to browse through. You will then appear to be in the country where the VPN host exists.
The VPN avoids geolocation restrictions on websites thanks to its masking capabilities. If a dating website notices this and reports it in your profile, you can change it to reflect that you are from a different country.
If you plan to travel and want to plan your time at your destination before you fly so that you can start meeting people once you arrive, this function will be helpful.
Key Takeaways:
Servers in 94 countries
Audited zero-logs policy
Advanced privacy features
Sleek apps for all the platforms
Robust encryption with multiple protocol options
3.2 NordVPN – Overall Best VPN for MeetMe App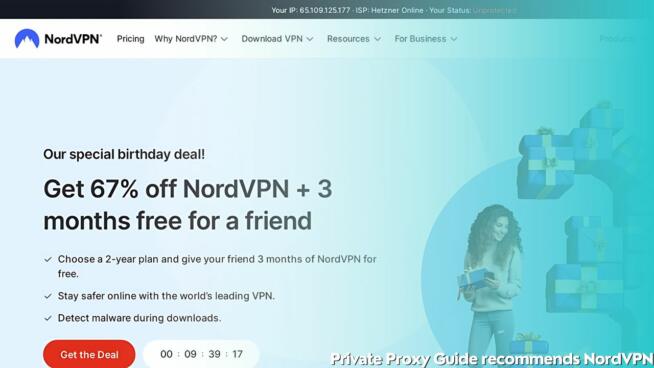 It is best to protect sensitive data when dating internationally with NordVPN, a Panama-based provider with servers in more than 60 nations.
Fortunately, NordVPN won't break the bank because of its affordable pricing and fast servers. It is reliable and keeps you connected, regardless of network traffic and speed.
The VPN recognizes that online dating services are not isolated to computers and allows you to protect up to six devices.
It uses military-grade encryption and a zero-knowledge policy that stores no recognizable logs for you.
NordVPN has a 30-day money-back guarantee that refunds your money if you find it unsatisfactory.
Key Takeaways
Based in Panama (a country great for privacy)
Works with dating apps, US Netflix, and iPlayer
Dedicated IPs are available (at an extra cost)
Thousands of fast servers worldwide
3.3 PrivateVPN – Reliable MeetMe App VPN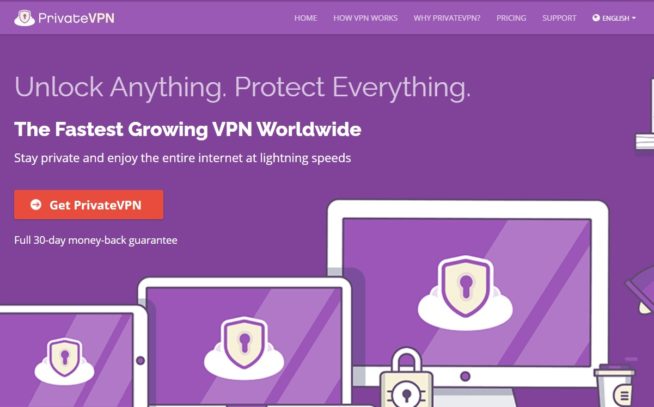 PrivateVPN offers everything you need in a reliable MeetMe VPN. Although the service is user-friendly, it also supports more sophisticated capabilities for tech-savvy customers.
It has an application guard and a kill switch.
This reasonably priced VPN supports iOS, Android, Windows, and Mac apps. Therefore, you can access the site with top privacy systems regardless of your platform.
It also has over 200 server centers spread across 63 nations. This means that regardless of where you go or whatever server you connect to; you should not be concerned about losing access to the website.
You can rely on DNS and IPv6 leak prevention, so all these server locations are protected.
Key Takeaways
Supports P2P traffic and allows port forwarding
Unblocks most streaming platforms
Zero-logging policy
Free Static IP servers
30-day money-back guarantee
3.4 ZenMate VPN – Safe VPN for MeetMe App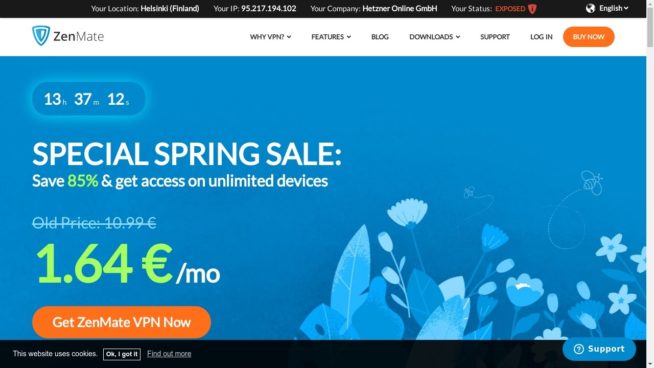 Due to its reasonable pricing structure and efficient security and protection features, ZenMate is another popular VPN option for MeetMe users.
It features apps for various devices, including iOS, Android, Macs, Windows, Macs, and more. ZenMate has over 3600 servers spread over 70+ countries.
And you'll value ZenMate's user-friendly system if you're tech-challenged. You can add its browser extensions to your web browser (one click, we promise). After that, you can continue to surf normally while the VPN handles the rest.
Since ZenMate has some of the lowest prices available, almost anyone can unblock social media sites, HBO Go, Netflix, and other streaming services, including dating websites.
To ensure maximum security, ZenMate also offers a variety of procedures. The result of letter combinations like iKDv2, L2TP/IPsec, and OpenVPN has increased browsing security.
Key Takeaways:
30-day money-back guarantee
Wide server coverage
Increased Browser Security
3.5 CyberGhost – Safe VPN for MeetMe App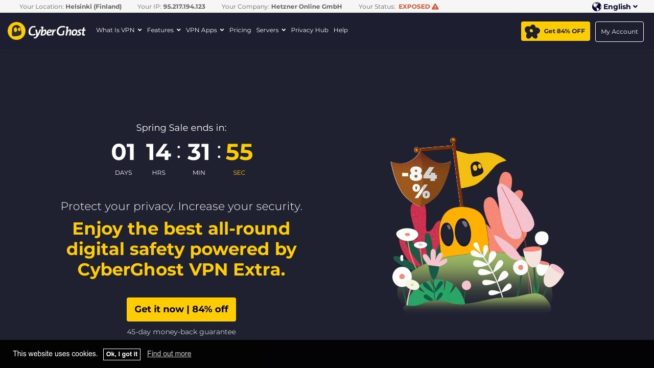 CyberGhost VPN has more than 7,000 servers in 90+ countries worldwide, with 29 of them in Mumbai, India.
It is one of the most economical VPNs and is accessible for a variety of platforms, including Windows, Mac, and Linux-powered computers, Android and iOS phones and tablets, FireTV, AppleTV, SmartTVs, and more. Additionally, you may use it on an absurdly high number of devices.
In terms of internet anonymity, CyberGhost is fantastic. Your IP address is concealed, your online identity is safeguarded, and it makes sure that all of your banking activities are safely concealed behind things like military-grade encryption and DNS leak prevention.
Additionally, CyberGhost strictly adheres to the no-logs policy. It does not, therefore, gather and keep information about your identity or other personally identifiable information about you.
Key Takeaways:
7000+ servers in 90+ countries
No spy servers
No log VPN
Uses strong encryption on data transfer
4. MeetMe App VPN FAQ
4.1 Can You Get a Free VPN for MeetMe?
You might be tempted to try utilizing one of the available free VPNs to try and save some money, but we do not recommend it. Free VPN services are known for having subpar encryption and, in some circumstances, "leaking" user data to the internet. Even worse, some of them will sell your info!
Using one of our top VPNs for dating sites is unquestionably the best course of action if you truly want to protect yourself.
4.2 Can a VPN Unblock Dating Apps?
Yes, VPNs can also unblock mobile dating apps in addition to dating websites. They conceal your IP address so that dating apps cannot see where you are. You can get around geo-blocks using that.
A VPN might not always function, though, if the dating app uses GPS information in addition to your IP address to pinpoint your location. In that case, the dating app can still utilize your device's GPS data to determine your location even while your IP address is concealed.
The Android app for that VPN contains a function that modifies your GPS data so that it matches the new IP that the VPN gives you. Unfortunately, to hide your GPS data on iOS, you must jailbreak your phone and install third-party apps.
5. Conclusion
Online dating services might be a wonderful way to discover love. However, just like with other internet hobbies, you must take precautions to keep yourself safe.
You will be safer with a dating site VPN, whether you are guarding your privacy against nosy site users, information-stealing hackers, or a country that doesn't want its citizens seeking love online.
VPN Service


www.nordvpn.com
NordVPN
Review
Price: $11.95 $3.71/month
Servers: 5500+ in 59 countries
Simultaneous connections: 6
Jurisdiction: Panama
Payment: PayPal, AmazonPay, Crypto, Google Pay, Klarna
Torrenting: OK
Unblocks US Netflix: Yes
Dedicated IP: $70/yr
TrustPilot Score: 4,7/5
Money-back: 30 days
Extra: Double VPN, Obfuscated servers
Visit NordVPN »


www.expressvpn.com
ExpressVPN
Review
Price: $12.95 $8.32/month
Servers: 3300+ in 94 countries
Simultaneous connections: 5
Jurisdiction: British Virgin Islands
Payment: PayPal, Crypto, AliPay, Klarna,
Torrenting: OK
Unblocks US Netflix: Yes
Dedicated IP: Not provided
TrustPilot Score: 4,7/5
Money-back: 30 days
Visit ExpressVPN »


www.cyberghostvpn.com
CyberGhost
Review
Price: $11.99 $2.25/month
Servers: 6600+ in 89 coutrines
Simultaneous connections: 7
Jurisdiction: Romania
Payment: PayPal, Crypto
Torrenting: OK
Unblocks US Netflix: Yes
Dedicated IP: $51/yr
TrustPilot Score: 4,8/5
Money-back: 45 days
Visit CyberGhost »


www.surfshark.com
Surfshark
Price: $11.95 $2.49/month
Servers: 3200+ in 65 coutrines
Simultaneous connections: Unlimited
Jurisdiction: British Virgin Islands
Payment: PayPal, Crypto, Google Pay, Amazon Pay
Torrenting: OK
Unblocks US Netflix: Yes
Dedicated IP: Not provided
TrustPilot Score: 4,3/5
Money-back: 30 days
Visit Surfshark »


www.purevpn.com
PureVPN
Review
Price: $9.60 $3.33/month
Servers: 6500+ in 140 coutrines
Simultaneous connections: 10
Jurisdiction: Hong Kong
Payment: PayPal, Credit Cards
Torrenting: OK
Unblocks US Netflix: Yes
Dedicated IP: $35.88/yr
TrustPilot Score: 4,7/5
Money-back: 31 days
Visit PureVPN »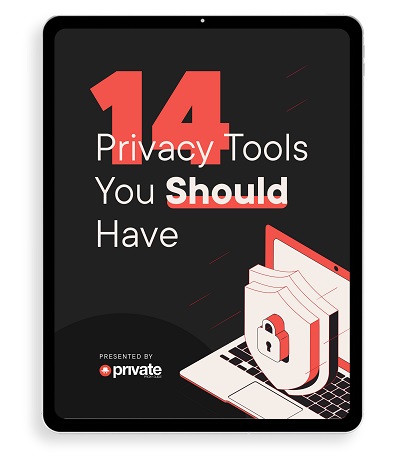 Learn how to stay safe online in this free 34-page eBook.